Song Saa Private Island Travel Guide: Your Ultimate Luxury Destination Amid Nature
Cambodia is a land of rich heritage, history and architectural splendour which can be seen in its temples surrounded by a beautiful coastline that transports you into the breathtaking world of pristine beaches, clear skies and vast seas. Another part of Cambodia, that it is known for, is its islands, and nestled in the Koh Rong Archipelago is the popular Song Saa Private Island which makes for a dreamy destination.
Synonymous with luxury and a carefree getaway, Song Saa Private Island is the perfect secluded escape that's built in a sustainable yet opulent design. It is a place where time comes to a standstill, every moment counts, and everything transcends the idea of a paradise. The place is unlike any other tropical getaway, with its own private beach and a private infinity pool. Surrounded by verdant greens and clear blues, it is a heavenly abode for anyone looking to escape in the lap of nature, all the while experiencing splendour and luxury at its best.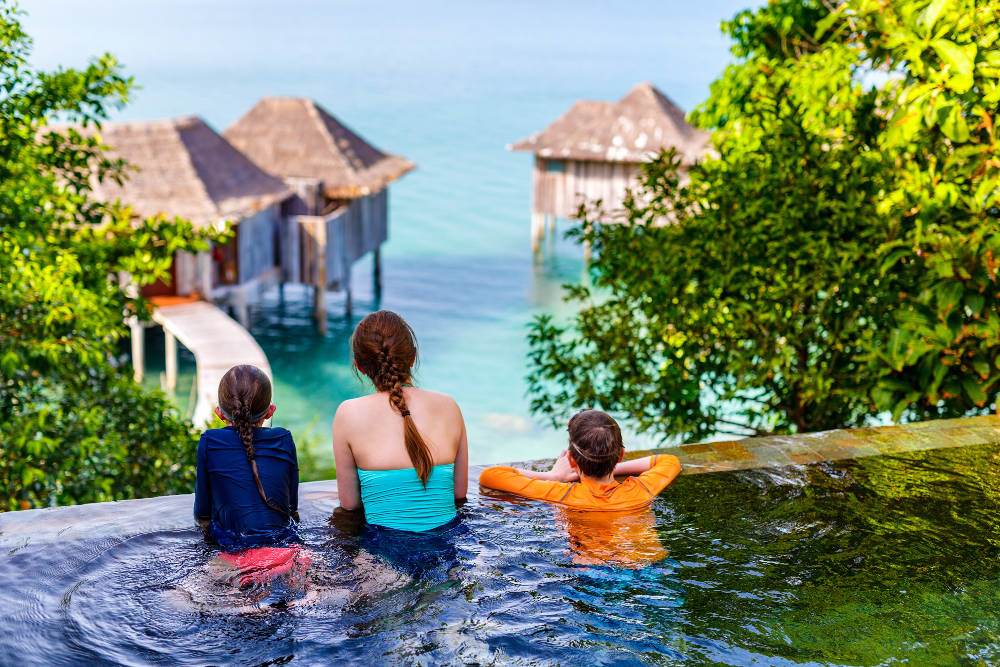 Although the resort's simple, indulgent design is humbling enough, the finesse of its make and the experiential amenities it offers will spoil you. The wholesome unison of thatched roofs, upcycled decor, linen-draped canopy beds and repurposed furniture is in sync with the surrounding natural environment.
Song Saa Private Island makes for a great place to visit if a relaxing and rejuvenating time is on your mind, and our guide to this stunning escape is all you need to plan your holiday.
The Song Saa villas
The plush property features 24 private pool villas offering luxurious amenities and idyllic views of the ocean and clear skies. While each villa is equipped with a private pool and an outdoor shower, some of them even feature lounge areas and dining spaces. Nevertheless, each villa is a secluded humble abode that promises a rejuvenating time amidst luxury and nature.
Jungle Villas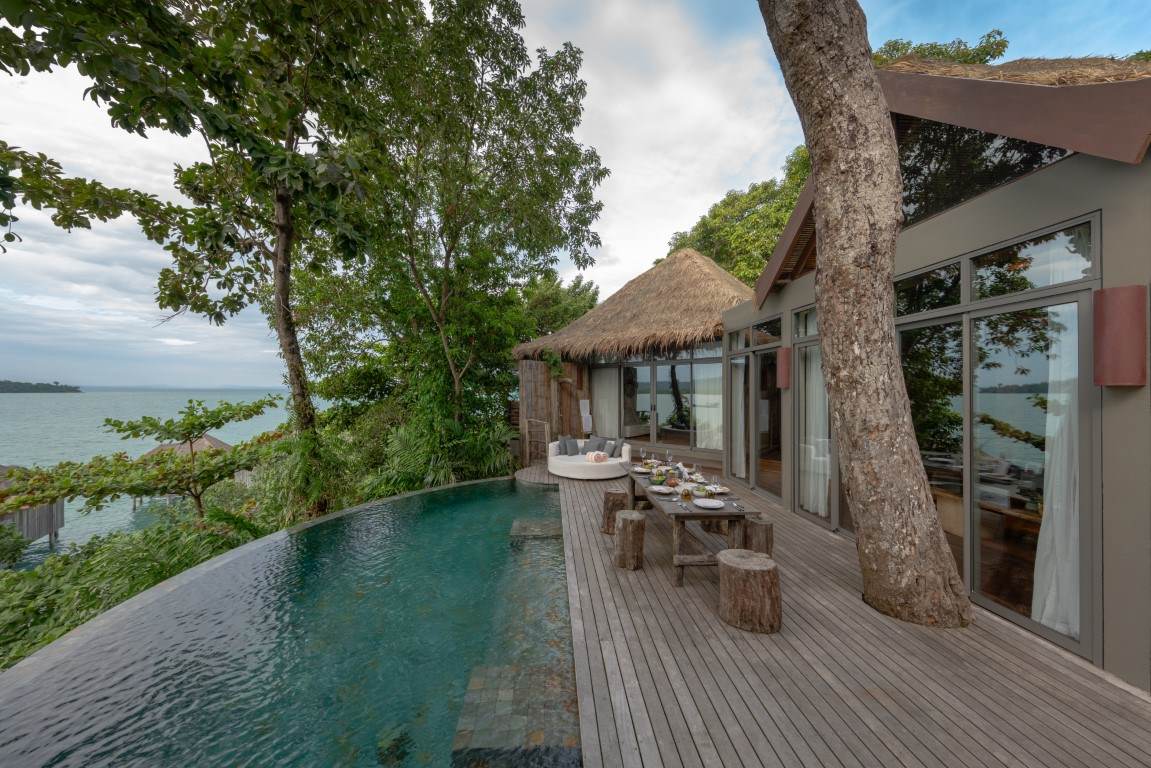 Nestled amidst lush greens along the shoreline are the jungle villas that feature open-plan living. Showcasing a rustic design, they include private pools alongside a shaded sundeck with a canopy daybed. Additionally, while the outdoor shower makes for a romantic setting, the canopy bed draped in linen adds a touch of exquisiteness to the interiors. Amenities such as phone docking stations, Wi-Fi, a Bose surround sound system and an oversized sunken bathtub are also included. The two-bed jungle villas also come equipped with a fully functional kitchen as well as a mojito-making station, two bedrooms, a dining area and a lounge area.
Ocean View Villas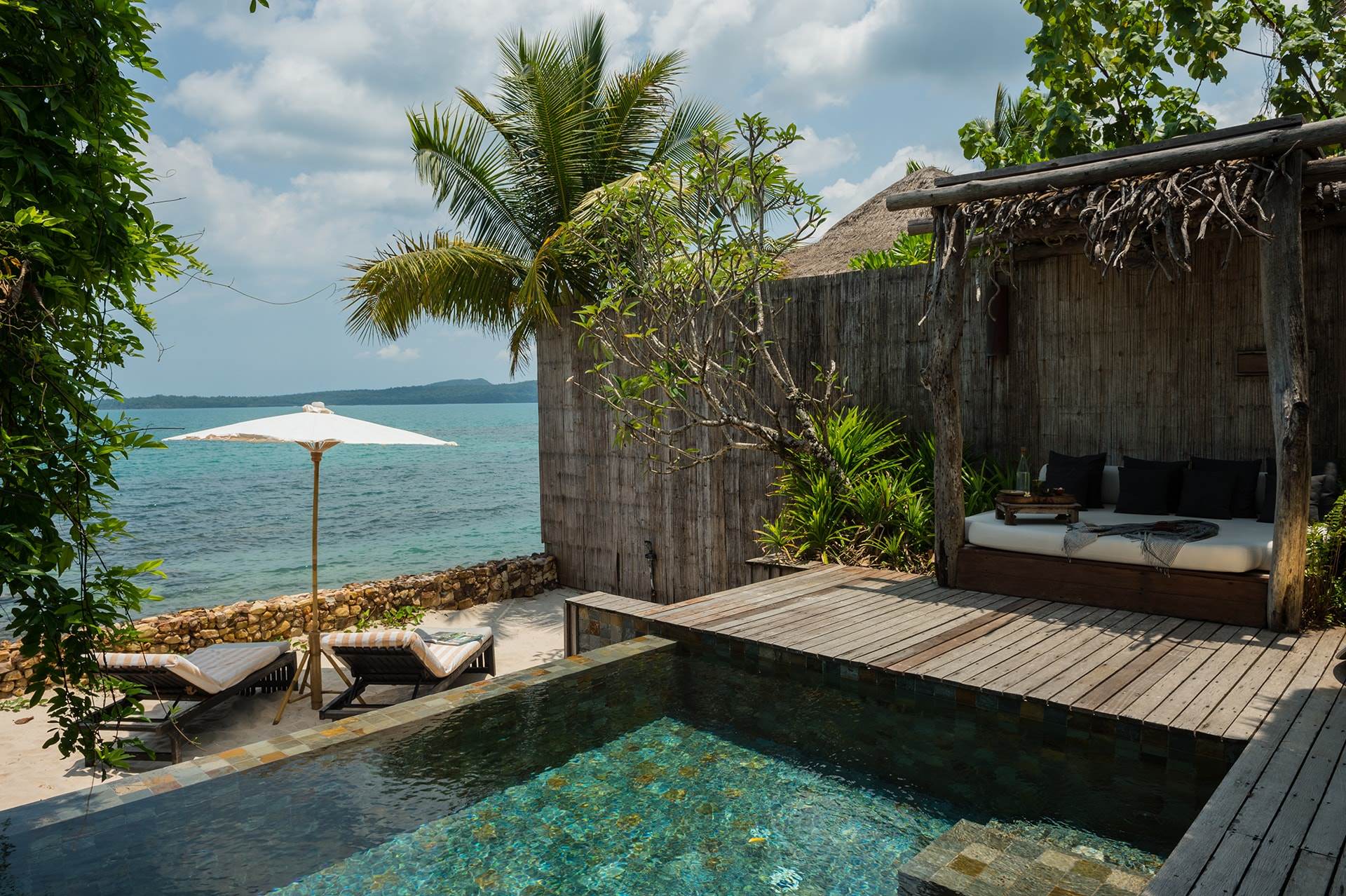 The stunning views of the clear waters make Ocean View Villa a relaxing and serene abode. Featuring a private terrace and a private pool alongside a sundeck with daybeds, this villa by the oceanfront makes for a perfect place to rejuvenate the mind and body. Simply unwind by the pool or revel in the magnificence of sunset-hued waters in this villa that also features the staple outdoor shower and all other necessities and luxuries.
Overwater Villas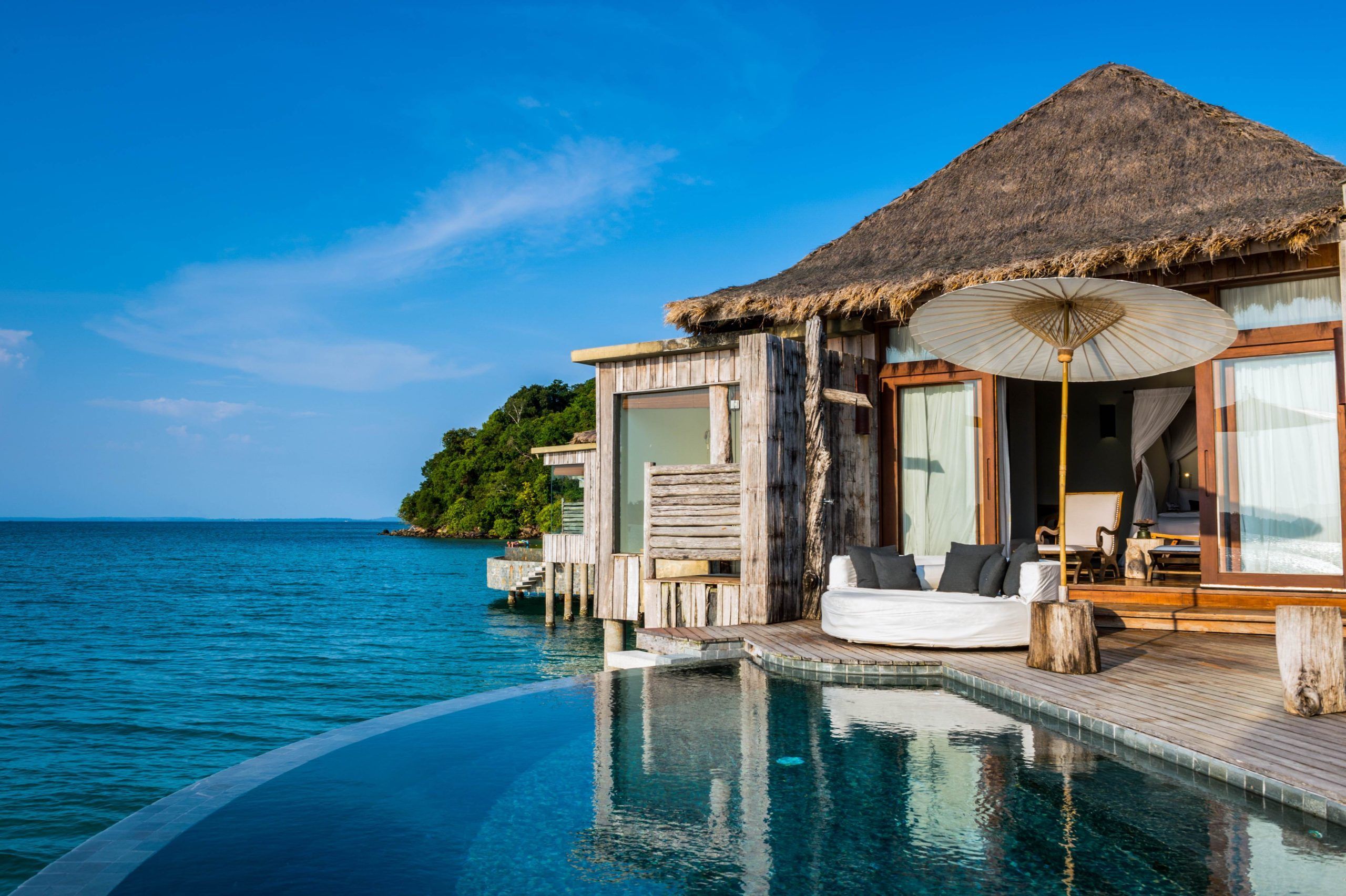 If you're looking for a state-of-the-art stay at the Song Saa Private Island, the Overwater Villas are what you should be opting for. Available in one-bed and two-bed variants, these villas are built atop the ocean where guests can enjoy endless views of the sea. They even have portholes that give you a peek into the island's natural reefs and direct access to the ocean. Other facilities, including a private pool, outdoor shower, sundeck and lounge area (in a two-bedroom overwater villa), create a relaxing and luxurious stay.
Royal Villa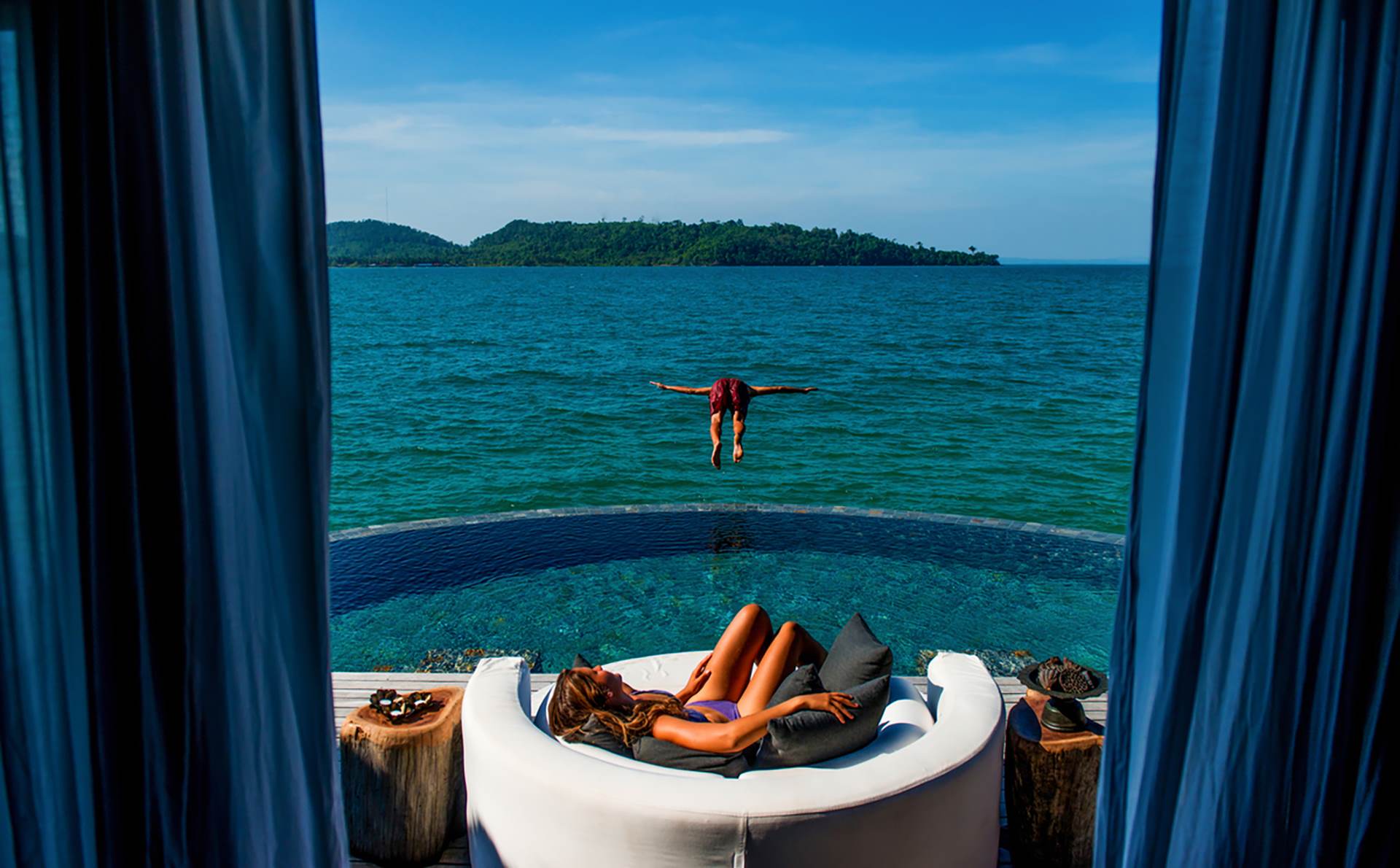 If you wish to have an ultimate overwater experience, then the Royal Villa creates exactly that through the opulence and expansiveness it offers. Defining luxury perfectly, the property includes two plush bedrooms, a huge private pool, a terrace, a large dining area and a kitchen. The villa is nestled in absolute seclusion and offers direct access to the ocean, indoor and outdoor rain showers, a lounge area and walk-in wardrobes, among other amenities.
Dining
To spoil you with an out-of-the-world dining experience, Song Saa Private Island aims at serving global cuisine but with a local touch. They source organic and fresh ingredients from their own gardens, imported goods from reliable international suppliers and seafood from local fishing villages. Serving appetising delicacies and delicious drinks, their different dining facilities on the premises promise an unforgettable and soul-satiating time. Additionally, they also serve specifically curated dishes for guests who have dietary restrictions, including a vegan or all-vegetarian diet.
Vista Bar and Restaurant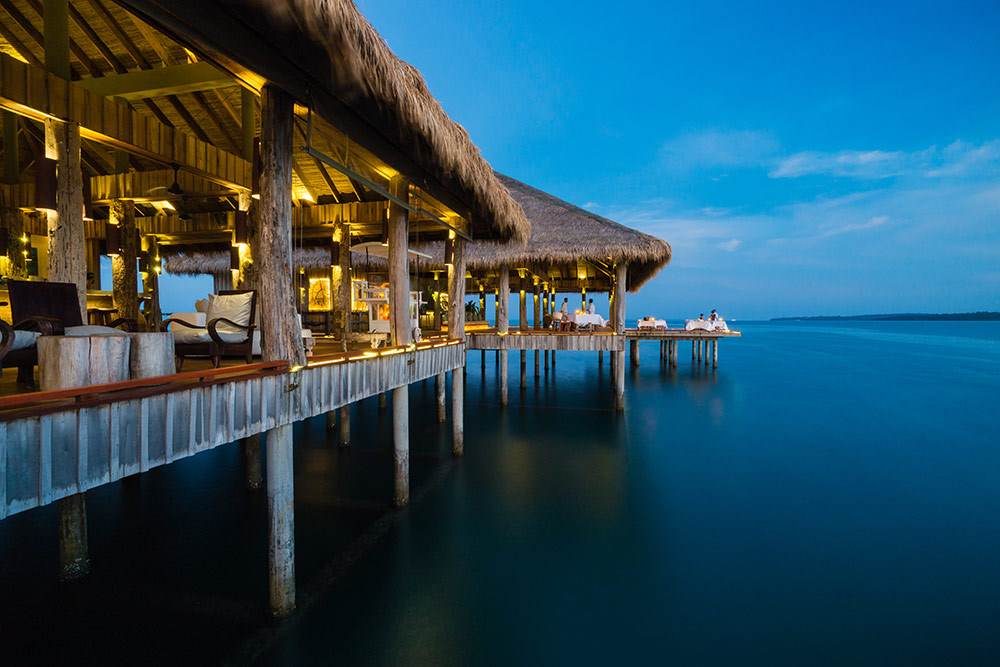 With a waterfront setting, Vista offers an indulgent sensory experience with its wholesome blend of an extensive menu and picturesque views of the ocean. From dishes made with authentic Khmer flavours to delectable iterations of western cuisines, this restaurant serves it all and is absolutely fresh.
Driftwood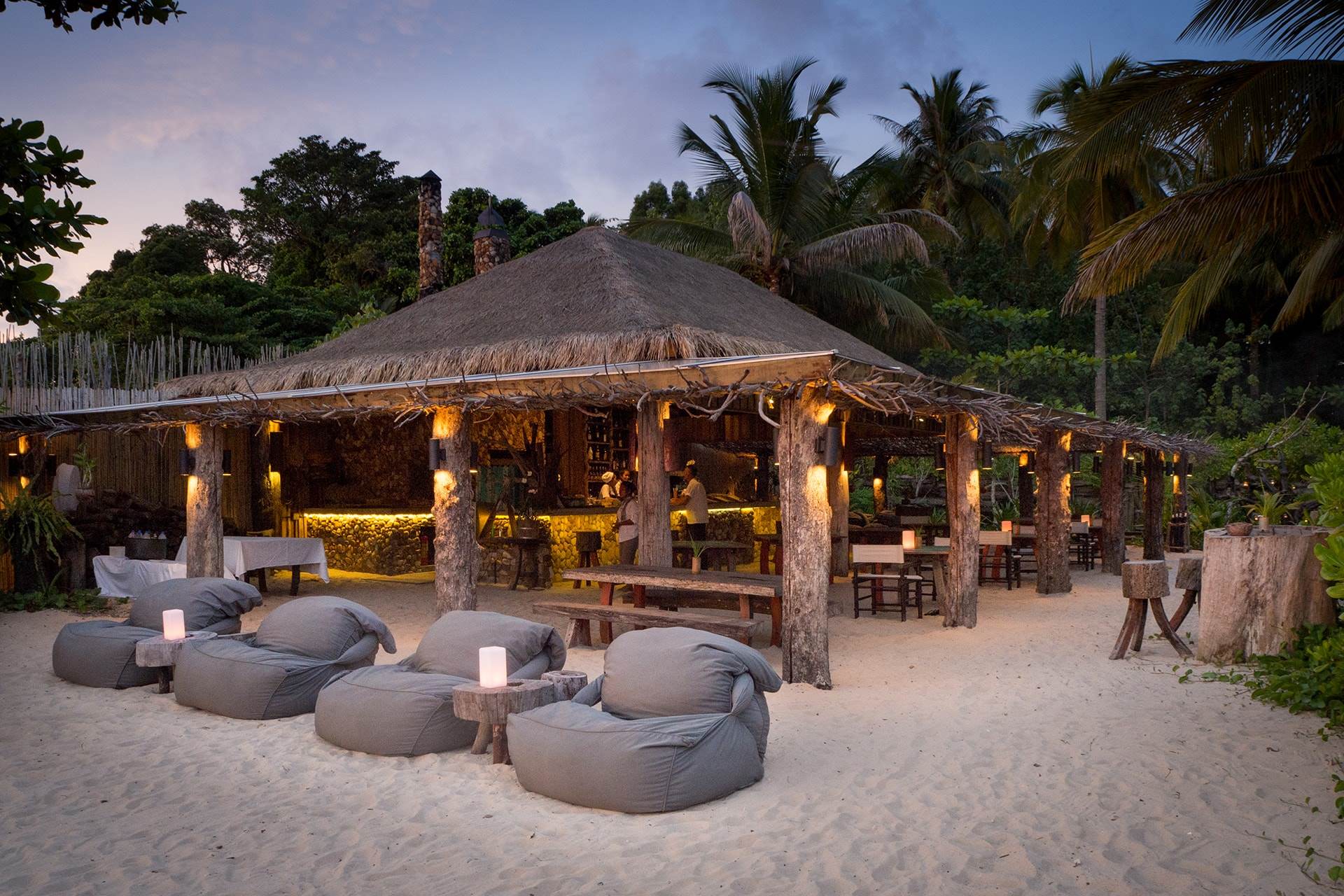 Open from early morning to late in the night, Driftwood is a beach bar that allows you to relax by the sea. Whether you want to revel in the glorious Cambodian sunset while sipping on savoury cocktails or chill after a refreshing swim with a glass of champagne or a chilled beer, this property is the perfect spot.
Destination dining experience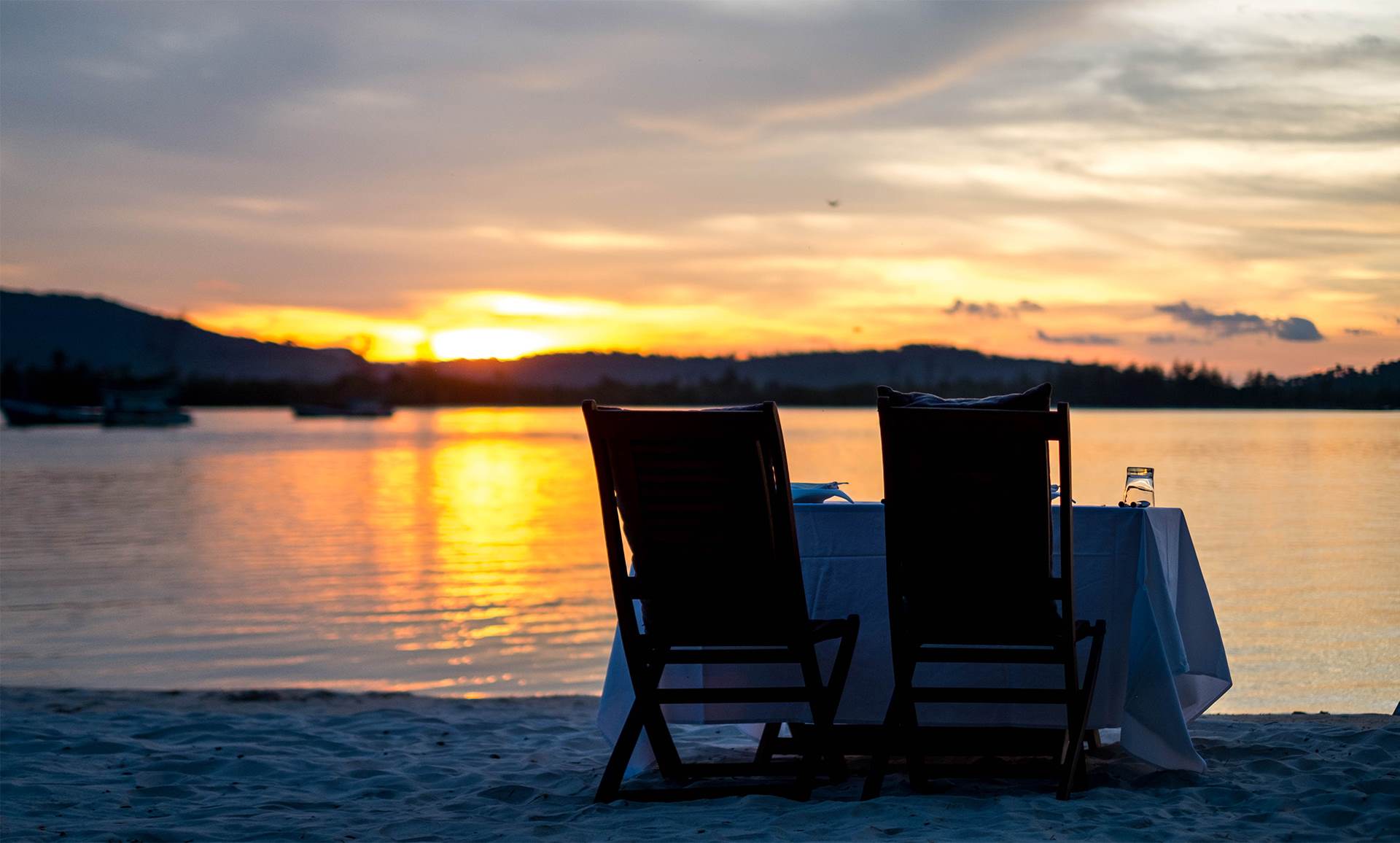 If you're looking for a quiet and private dining setting in the resort to enjoy a romantic evening with your partner, Song Saa will make that happen for you. Whether you want to dine under the starry sky, along the infinity pool, by the pristine private beach or in one of their hidden enclaves, they will arrange it for you in the most spectacular and memorable manner.
Discover More Dining Experiences Here
Experiences at Song Saa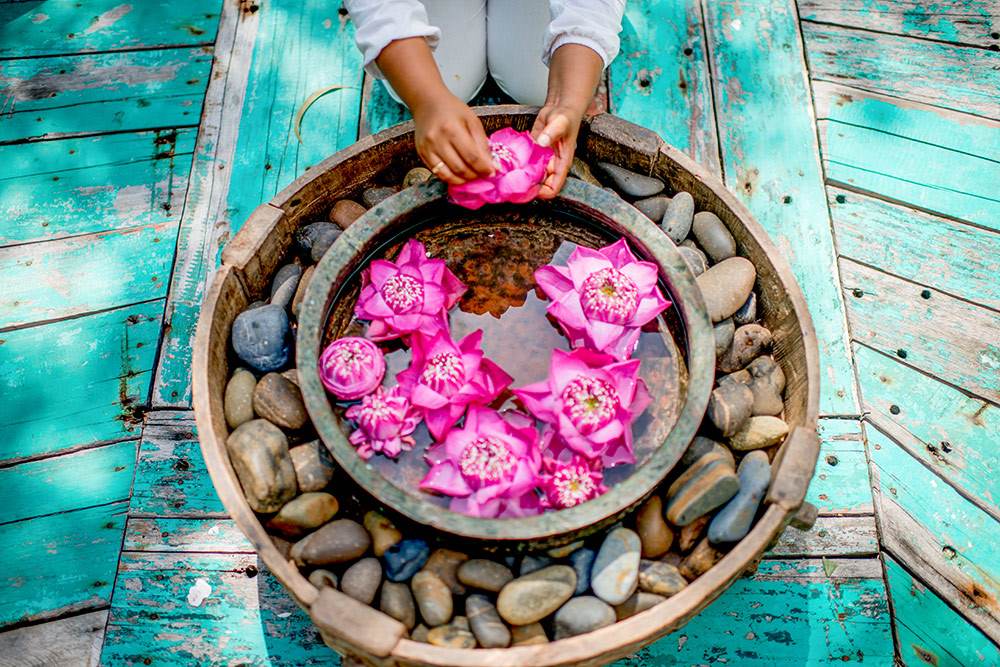 As much as the resort makes for a quaint luxury escape in the wilderness of nature, it also offers a range of experiences and activities for you to indulge in. From health retreats and spa and wellness treatments to sea adventure activities and in-villa experiences, there's a lot to do here. Some of the experiences offered on the Lifestyle Asia marketplace include:
Private dining experience
Private island beach picnic
Floating breakfast
Mangrove Kayak tour
Bioluminescence experience
Monk blessing ceremony
120-minute Bio Rhythms Spa
120-minute ILĀ Experience Spa
120-minute Marine Flora Immersion Spa ritual
150-minute Dreamtime Night Spa ritual
Book Your Luxury Experiences Here
How to get there
Song Saa Private Island can be reached via a 45-minute speedboat ride from Sihanoukville Port. Additionally, the port is a 30-minute drive from the Sihanoukville International Airport.
You can also take a 45-minute flight from the Siem Reap International Airport or a 40-minute flight from the Phnom Penh International Airport to the Sihanoukville International Airport. Additionally, you can also opt for a direct five-hour drive from Phnom Penh to the Sihanoukville Port.
The resort is accessible via private helicopters from Phnom Penh, Siem Reap or any other pickup point of your choice.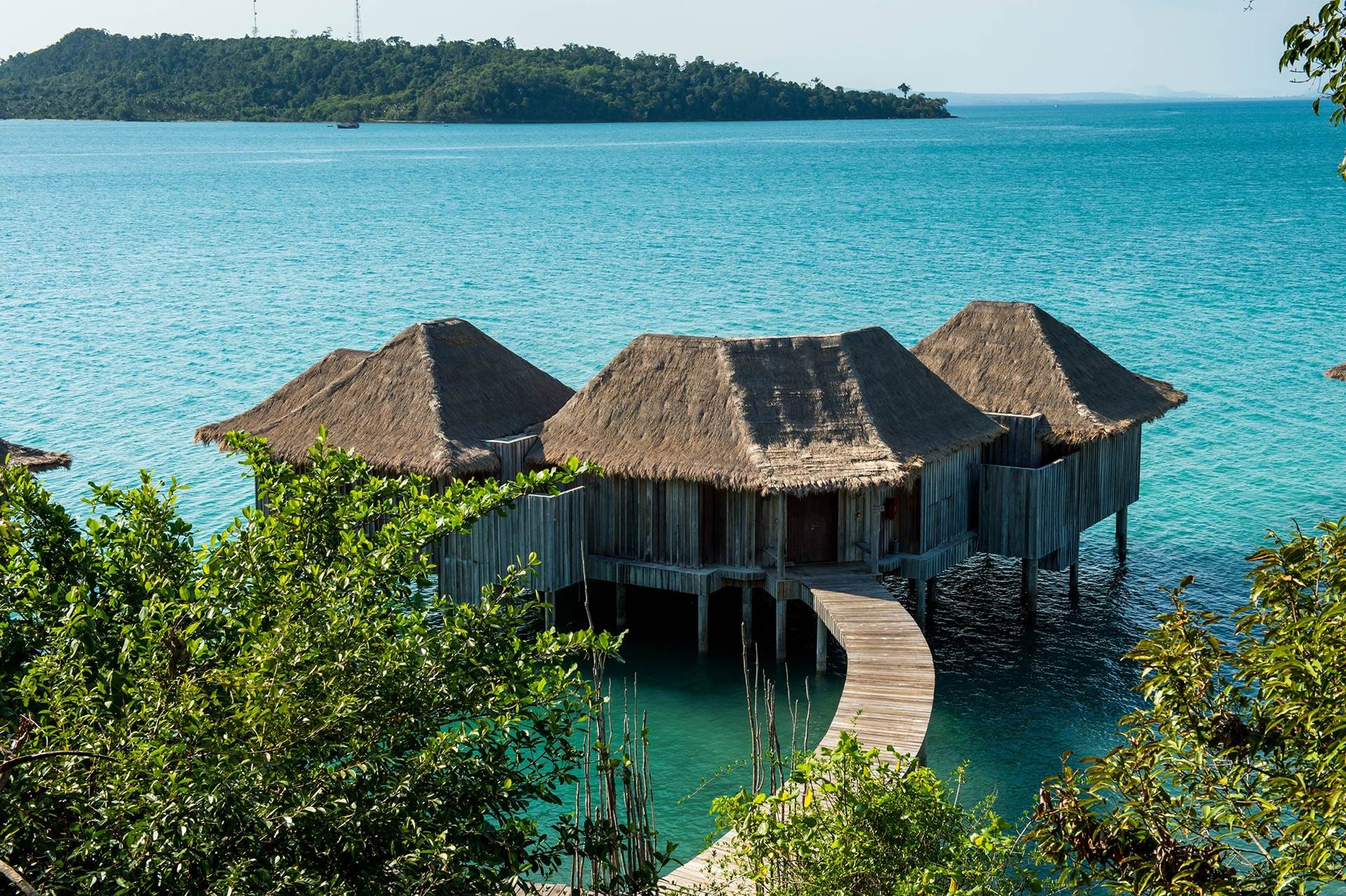 Best time to explore Song Saa
With usually hot tropical weather all year round, the months between November and April are the best to explore Song Saa. The dry season, from November to February, is relatively cooler, with temperatures around 20 degrees Celsius. This starts increasing from March onwards, reaching around 35 degrees Celsius.
(All Images Courtesy: Song Saa Private Island)
Related: Bangkok Travel Guide: Everything You Need To Know About The Vibrant City