Checkout Some Of The Best Destinations Around The World For Female Solo Travellers
This International Women's Day, take a look at the top destinations that are perfect for female solo travellers.
Here are some of the best places in the world for solo female travellers
Iceland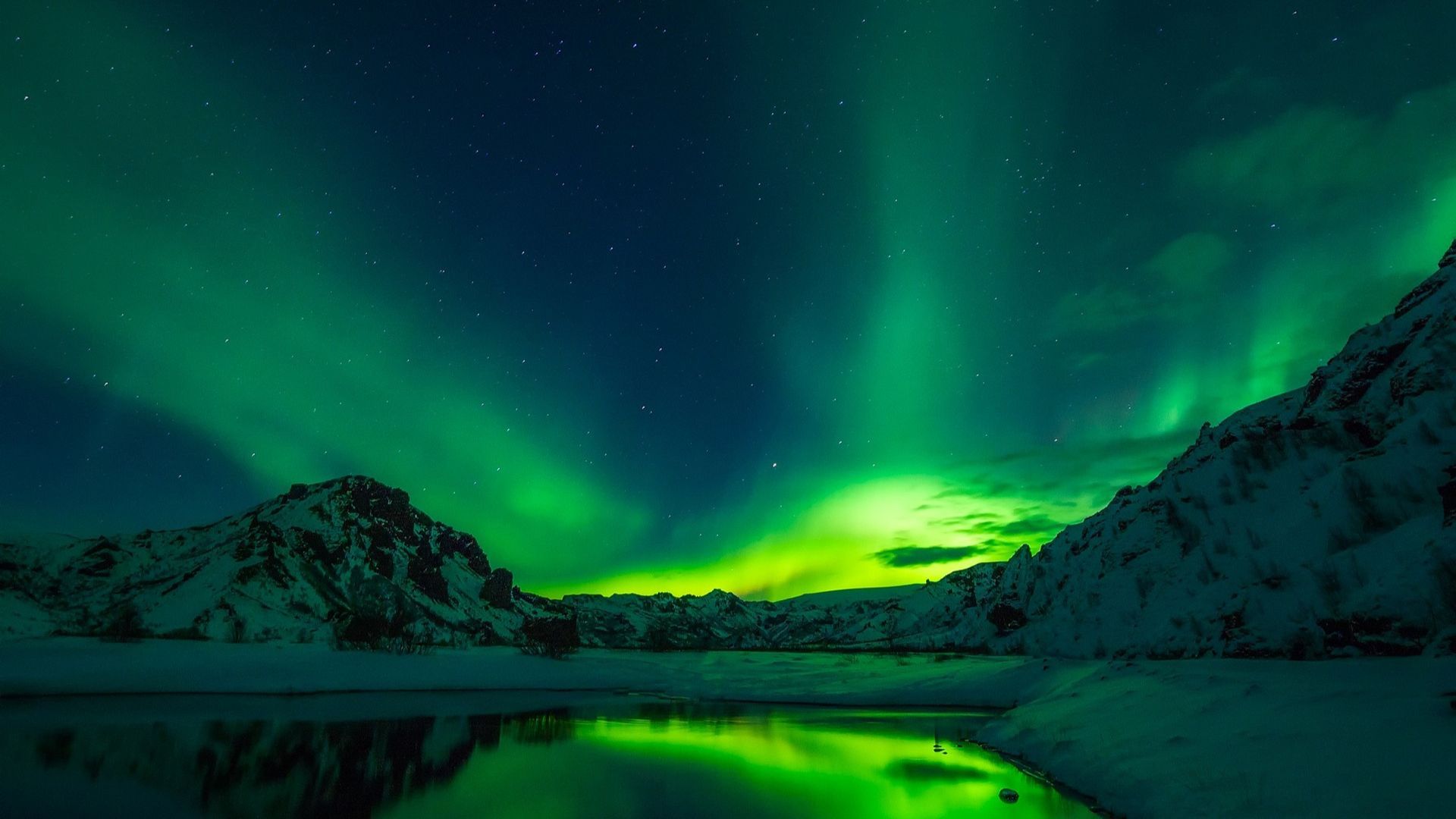 Ranked numero uno on the Global Peace Index, released by the Institute for Economics and Peace, Iceland tops the list. It is the safest country in the world for female solo travellers. The capital city of Iceland, Reykjavik, is the hub of culture and tourism in Iceland. This place offers the most stunning visuals of the Northern Lights, breathtaking glaciers and hot volcanoes. We totally recommend a bath at the beautiful Blue Lagoon, hiking on a glacier, or snorkelling. All those who love to travel solo can be carefree in this distant land, also known as 'The Land of Fire & Ice.'
Places to explore: Reykjavík, Akureyri, Mosfellsbaer, Hafnarfjordur, Akranes and Vestmannaeyjar
Major airports: Keflavík International Airport and Reykjavík International Airport
Foods to try: Pylsur (hotdog), skyr (yoghurt), ice cream and cheese, fermented shark and rye bread
What to shop: Reindeer pelts, Icelandic beauty and skincare products, Icelandic candy and Icelandic sweaters
Best time to visit: July to August and September to April for Northern Lights
Switzerland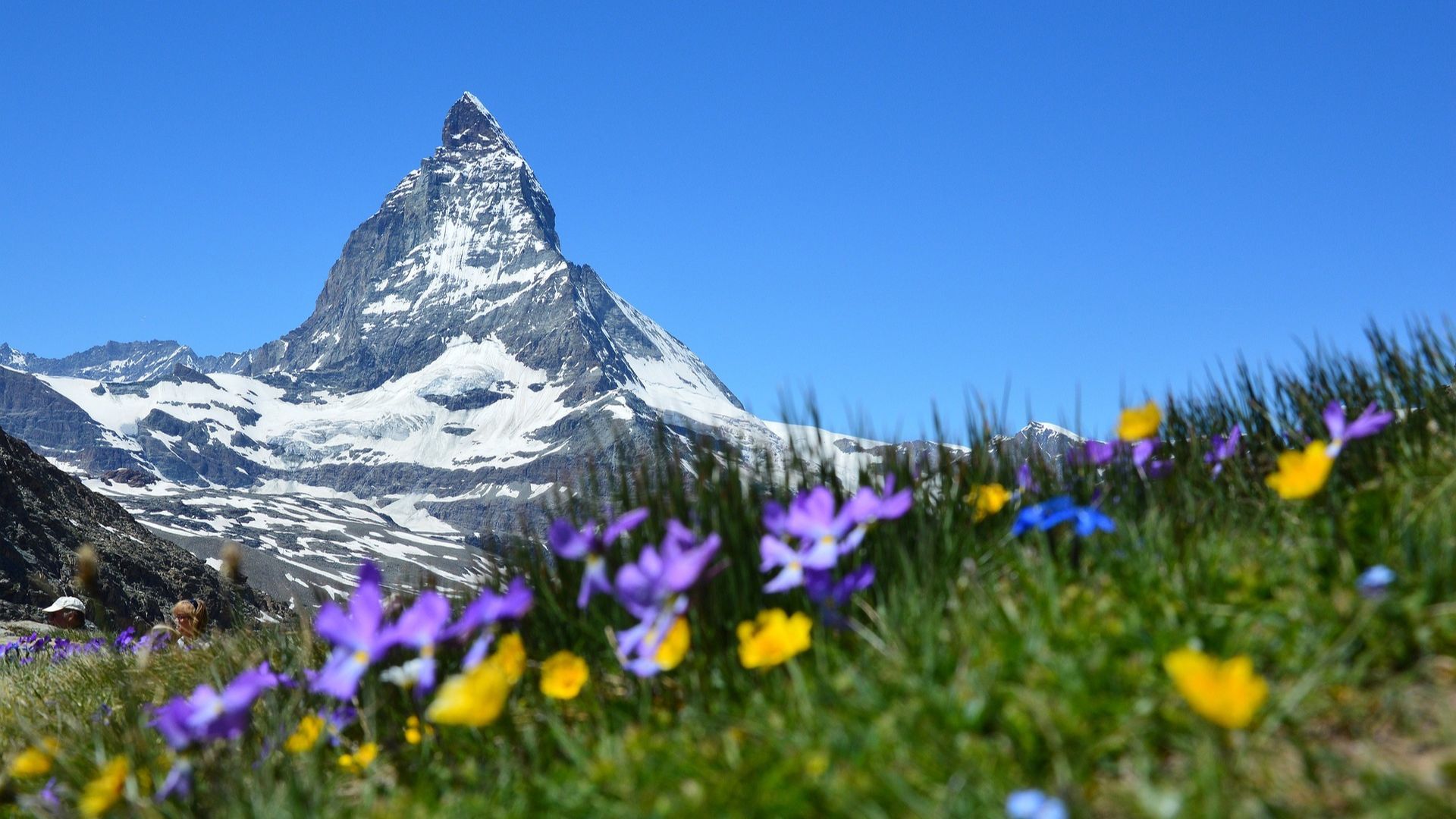 Touted as one of the most romantic destinations in the world, Switzerland is also an ideal location for female solo travellers. However, there is not much that you need to do in Switzerland. The picturesque beauty, the gorgeous backdrop, and the mesmerising setting of the place itself spells magic. While Switzerland offers stunning visuals at every nook and corner, we recommend getting a Swiss Rail pass and exploring the destination thoroughly.
Places to explore: Zurich, Zermatt, Lausanne, Interlaken, Lucerne, Bern, Basel and Grindelwald
Major airports: The Zurich Airport and Geneva Airport
Foods to try: Fondue, rosti (fried potatoes), raclette (melted cheese), polenta (boiled cornmeal), roasted flour soup and vacherin mont d'Or (cheese).
What to shop: Swiss watches, Swiss chocolates, Swiss Army Knife, cow bells (a must for Dilwale Dulhaniya Le Jaayenge fans) and cheese fondue sets
Best time to visit: June to August
New Zealand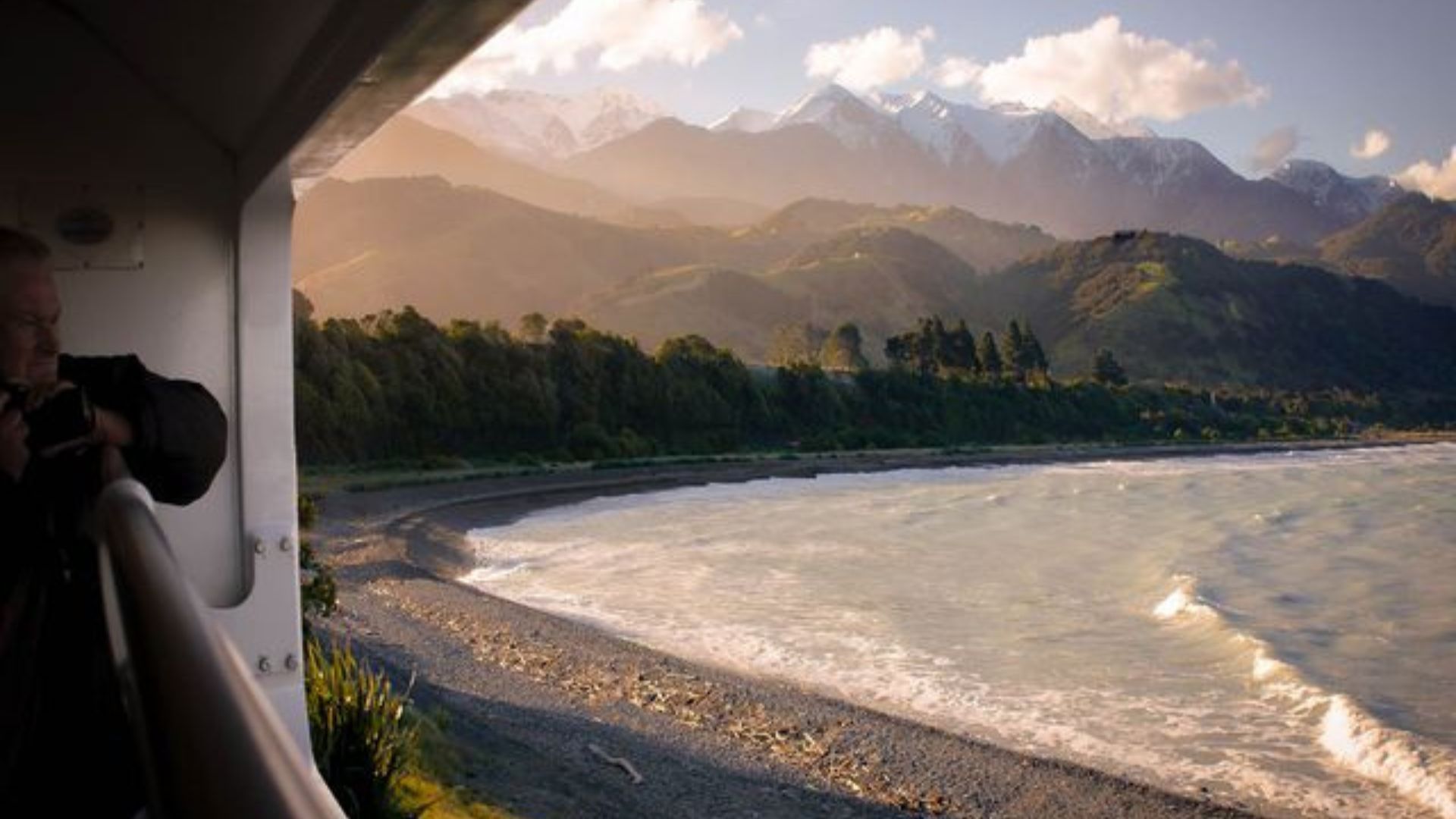 New Zealand is the land of the friendliest people in the world. And, this makes it one of the best destinations for females who love solo travel. If you enjoy the thrill and adrenaline rush, take note that New Zealand is the world's capital for adventure travel experiences. The place also doubled as the set for Lord of the Rings, and it has all the adventure options under its sleeves. Skydiving, zip lining, kayaking, hiking, zorbing, bungee jumping, caving, off-road driving, river rafting, jet boating and whitewater rafting, you name it and New Zealand has it.
Cities to explore: Queenstown, Auckland, Wellington, Rotorua, Hamilton, Dunedin, Tauranga
Major airports: Wellington International Airport and Auckland Airport
Foods to try: Hangi (Maori dish), crayfish, kiwi burger, jaffas (candy), pavlova and hokey pokey ice cream
What to shop: Kiwi soft toys, Lord of the Rings memorabilia, manuka honey and Maori art
Best time to visit: December to March
Azerbaijan This is one of the recent entrants on the list of destinations that are best for female solo travellers. The cosmopolitan culture and the effortless connectivity across Azerbaijan make it a favourite destination for lovers of solo travel. Exquisite natural beauty, fascinating history, opulent spa experiences, ultra-luxurious food and countless entertainment options make Azerbaijan the perfect vacay spot for all. What adds to these experiences are the people. They are warm and courteous, and you can feel that while visiting the place.
Places to explore: Baku, Ganja city, Sheki, Absheron National Park and Sumqayit
Major airport: Heydar Aliyev International Airport in Baku
Foods to try: Plov (rice dish), saj ichi (Azerbaijanian barbecue), levengi (meat stuffed with walnuts and onion), jam and tea, dolma (stuffed grape leaves), piti (lamb and chickpea soup), buglama (lamb stew) and dushbara (dumpling)
What to shop: Carpets, ceramics, jewellery, silk head scarves, copperware and wool socks
Best time to visit: April to June and September to October
Japan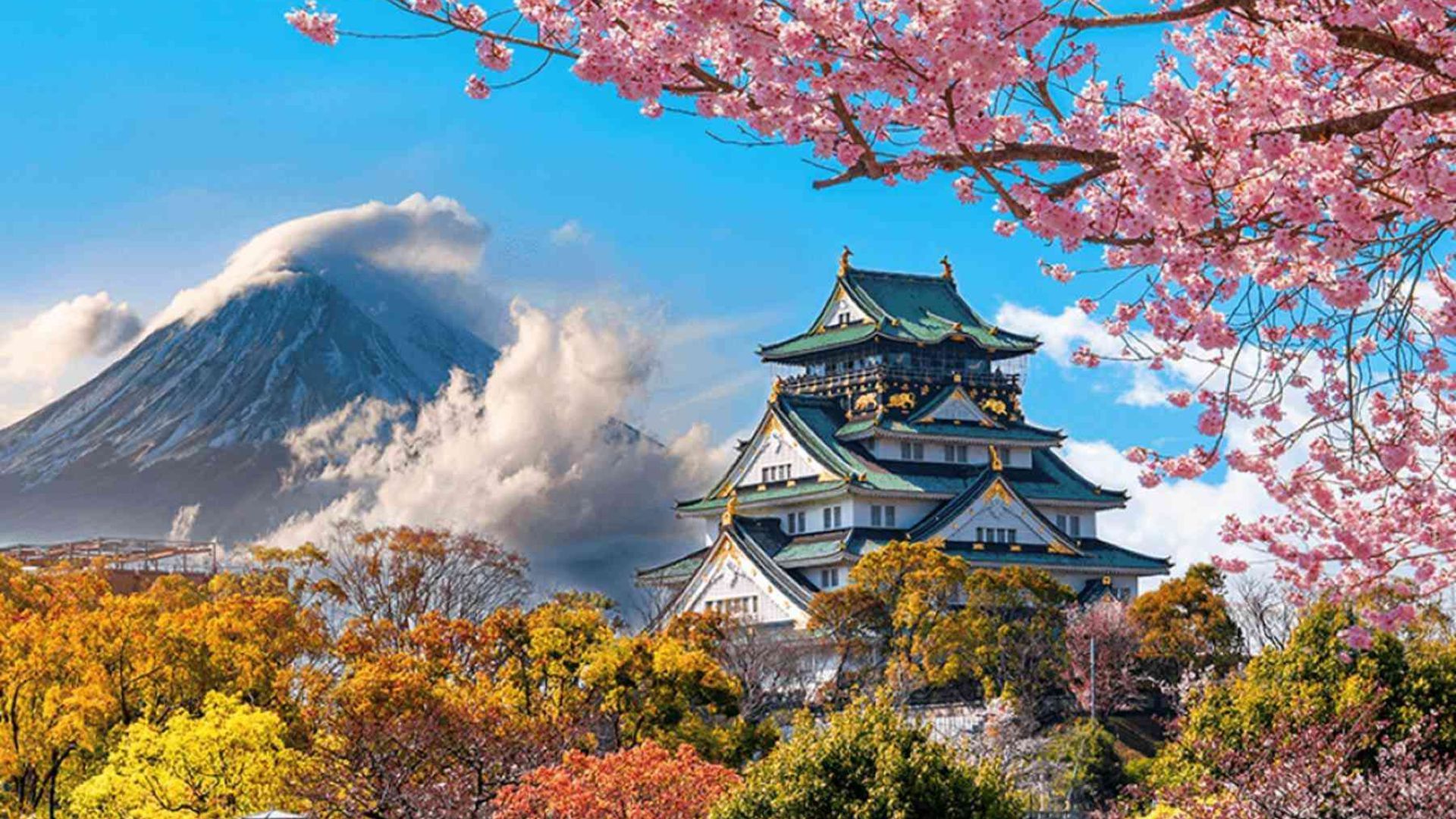 Reputed for being polite and courteous, Japanese people welcome travellers with warmth. Ranked 10th on Bounce's list of the safest countries for women, it has an excellent public transport system and women-only accommodations, adding to the safety.
On your solo trip to Japan, you can choose from a varied array of options — witness the ephemeral beauty of sakura blossoms, be enchanted by geishas, watch a sumo wrestling show or climb Mount Fuji.
Places to explore: Tokyo, Kyoto, Osaka, Yokohama, Nagoya, Kobe, Fukuoka, Hiroshima, Nara and Takayama
Major airports: Tokyo has two major international airports – Narita International Airport and Haneda Airport. Kansai International Airport and Itami Airport are other important airports, located near Osaka and Kyoto.
Foods to try: Sushi, ramen, soba noodles, mochi, tempura, teppanyaki, wagashi, yakitori, wasabi and unagi.
What to shop: Sake, Japanese cosmetics, sensu fans, matcha, tea set, manga, daruma dolls, noren curtains and kimona.
Best time to visit: March to May and September to November
Singapore The 9th most peaceful country in the world, according to the Global Peace Index 2022, Singapore is a wonder with artificial waterfalls, manicured gardens and modern skyscrapers. Albeit the Lion City is small, it has a lot to offer when it comes to tourist landmarks. With a low crime rate and minimal risk of natural disasters, Singapore is the safest destination in the world as per The Swiftest's safety index.
Places to explore: Gardens by the Bay, Universal Studios, Merlion, Singapore Botanic Gardens, Chinatown, Sentosa Island, National Orchid Garden, Clouds Forest and Singapore Flyer
Major airport: Singapore only has one major international airport — the world-famous Changi Airport, which itself is a brilliant place to explore.
Foods to try: Singapore Sling (at the Raffles Hotel), Hainanese chicken rice, chilli crab, fish head curry, fried carrot cake, char kway teow, kaya toast and laksa
What to shop: Bakkwa (similar to jerky), coconut jam, laksa paste, miniature Merlion and orchid perfumes
Best time to visit: December to June
Spain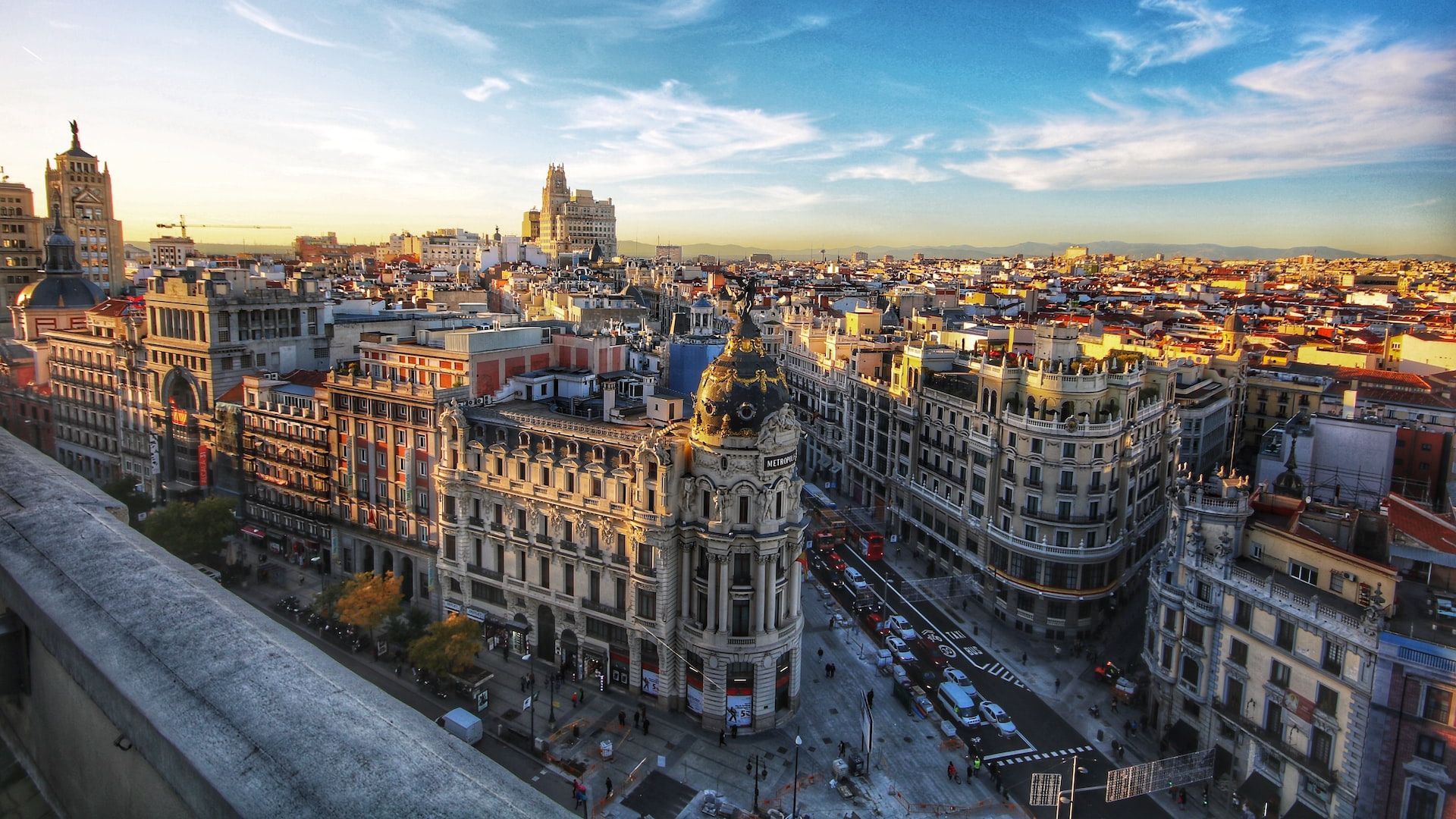 From its sandy Mediterranean beaches to its snowclad Pyrenees Mountains, Spain's natural beauty and diverse culture have made it one of the best for solo travel. The nation has something for everyone – you can party throughout the night in Ibiza, indulge in gourmet meals at Michelin-starred restaurants of San Sebastian, and marvel at the grandeur of Spanish architecture in Barcelona. Since it is the 6th safest country for women in the world, according to Bounce, it is perfect for female solo travellers too.
Places to explore: Barcelona, Seville, Granada, Malaga, Madrid, Valencia, Ibiza and Mallorca.
Major airports: Adolfo Suarez Madrid-Barajas Airport is the largest in Spain and the second largest in Europe. Barcelona International Airport is the second largest in the country.
Foods to try: Gazpacho (cold soup), paella, tortilla espanola (Spanish omelette), gambas al ajillo (garlic shrimp) and patatas bravas (spicy potatoes)
What to shop: Blue wine, Spanish pottery, traditional flamenco outfits, jamon (cured ham) and abanico (Spanish hand fan)
Best time to visit: March to May and September to November
Austria You can be scaling mountain peaks one day and strolling through imperial Vienna the next, without worrying about your safety. As per reports, around 79 per cent of women feel safe while walking alone at night in Austria. Home to musical geniuses including Mozart, Schoenberg and Franz Schubert, Austria has a rich history and is the creative hub of Europe. Witness the beauty of Baroque architecture through monuments such as the Schönbrunn Palace, the Hofburg and Belvedere Palace.
Places to explore: Vienna, Salzburg, Graz, Klagenfurt, Linz, Bregenz, Wels, Villach and Innsbruck
Major airports: The largest airport in Austria is Vienna International Airport. The next best airports in the country are Salzburg Airport and Graz Airport.
Foods to try: Wiener schnitzel (Viennese cutlet), sachertorte (chocolate cake), cremeschnitte (custard slice), viennese apfelstrudel (apple strodel), knödel and tiroler gröstl
What to shop: Mozart balls, snow globes, Austrian porcelain, Zotter chocolate, Swarovski and Austrian Dirndl Dresses
Best time to visit: May to September
Germany The World Economic Forum ranks Germany in the 10th position as per the Global Gender Gap Report. Famous for being the land of poets and thinkers, it is the rich culture of Deutschland that attracts women who love to travel solo. Being the epicentre of world history, you can witness the remains of the Berlin Wall, the Holocaust Memorial and Vorbunker in the capital city and the Dachau Concentration Camp near Munich. If you plan to visit between September and October, you can catch the famous Oktoberfest too.
Places to explore: Berlin, Munich, Frankfurt, Hamburg, Cologne, Dresden and Dusseldorf
Major airports: Frankfurt Airport, Munich International Airport and Dusseldorf International Airport
Foods to try: Currywurst, doner kebabs, maultaschen (a type of European dumpling), konigsberger klopse (meatballs), schnitzel and bratwurst (sausage)
What to shop: German chocolate, traditional German clothes (tracht), German tea and Jagermeister
Best time to visit: June to September
Australia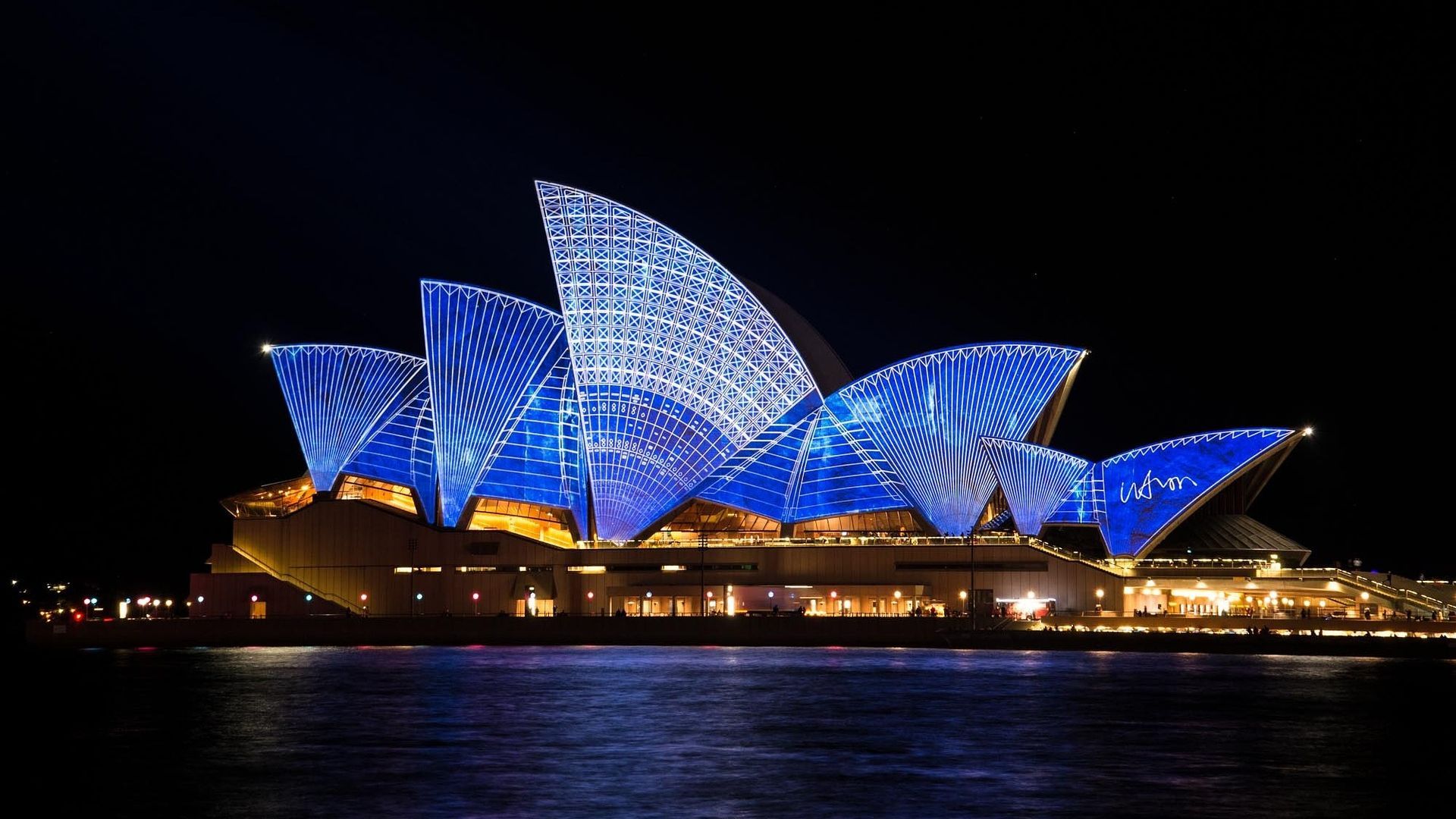 Famous for its beaches and surfing, Australia is a favourite among lovers of solo travel. Although the first image that comes to mind is the Sydney Opera House, the archipelago offers much more. The 'Land Down Under' is full of adventures; you can dive into the world's largest coral reef, the Great Barrier Reef, surf at one of the nation's iconic beaches or climb the Sydney Harbour Bridge. Australia's bewildering landscapes, incredible wildlife and laidback lifestyle have an excellent reputation worldwide.
Places to explore: Sydney, Melbourne, Gold Coast, Adelaide, Brisbane, Uluru and the Great Barrier Reef
Major airports: Sydney Airport, Melbourne Airport and Perth Airport are some of the major airports that connect tourists to most of the popular destinations in Australia.
Foods to try: Vegemite, fairy bread, TimTams, meat pies, barramundi, Australian barbecue and crab sticks
What to shop: Australian wine, vegemite, didgeridoo (a type of musical instrument) and TimTams
Best time to visit: March to May and September to November
Croatia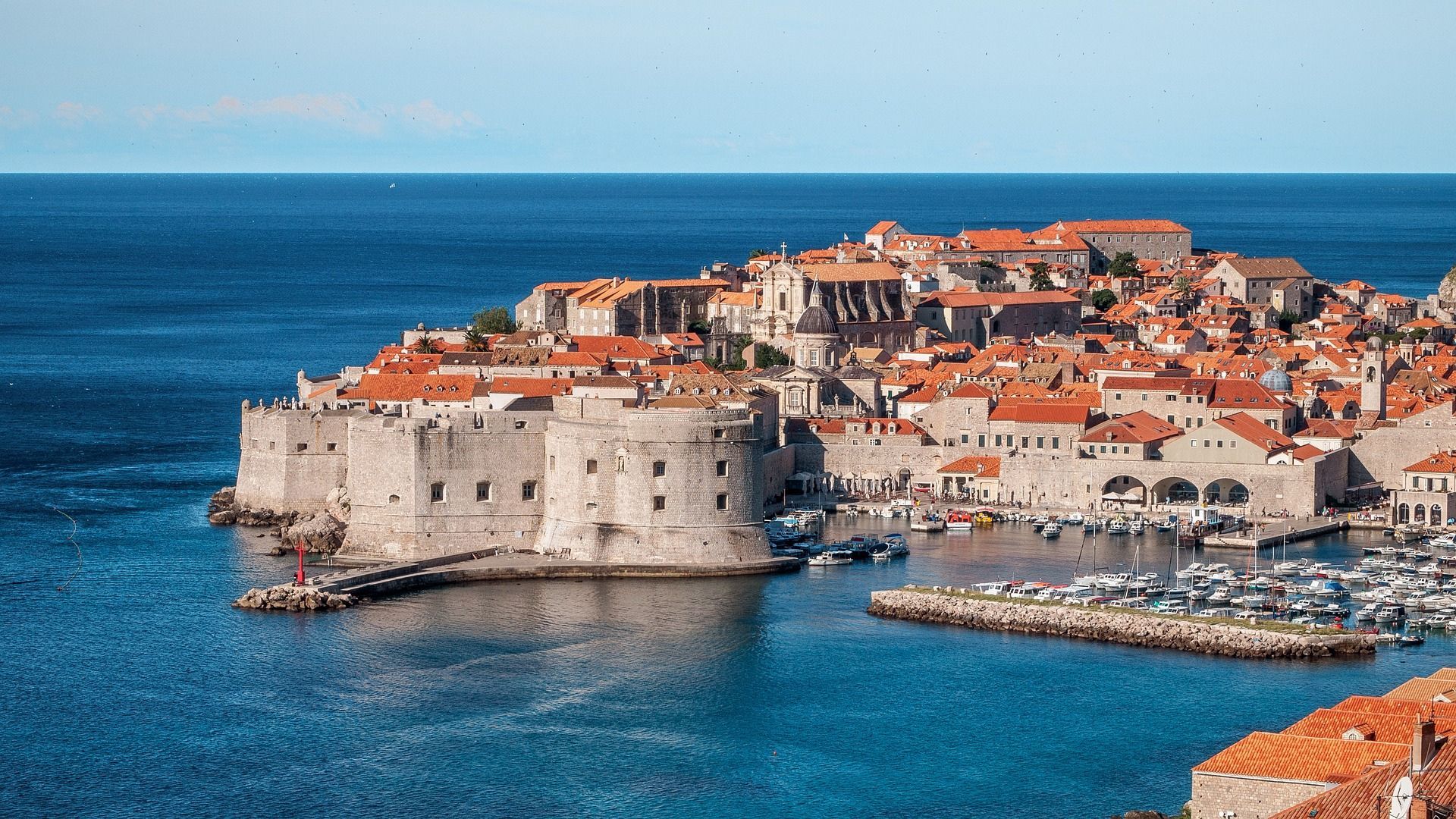 This Balkan nation is famous for being a sanctuary for digital nomads, with its special visa allowing travellers to work remotely while exploring Croatia. Facing the Adriatic Sea, the beautiful country is covered with scenic pebbled beaches and crystal-clear water. You can relive history at the Diocletian's Palace, wander around the terraced lakes and enjoy a refreshing splash amid the waterfalls at the Plitvice Lakes National Park, and marvel at the baroque and Romanesque architecture of Trogir. Croatia also ranks 15 on the Global Peace Index.
Places to explore: Dubrovnik, Hvar Town, Mljet, Zagreb, Rovinj, Zadar and Split
Major airports: Several flights operate from Zagreb Airport, Dubrovnik Airport, Split Airport and Pula Airport.
Foods to try: Crni rizot (black risotto), fritule (type of doughnut), gregada (stew) and buzara (seafood stew)
What to shop: Lavender essential, Croatian lace, pag cheese, licitar heart and rakija
Best time to visit: June to September
Tanzania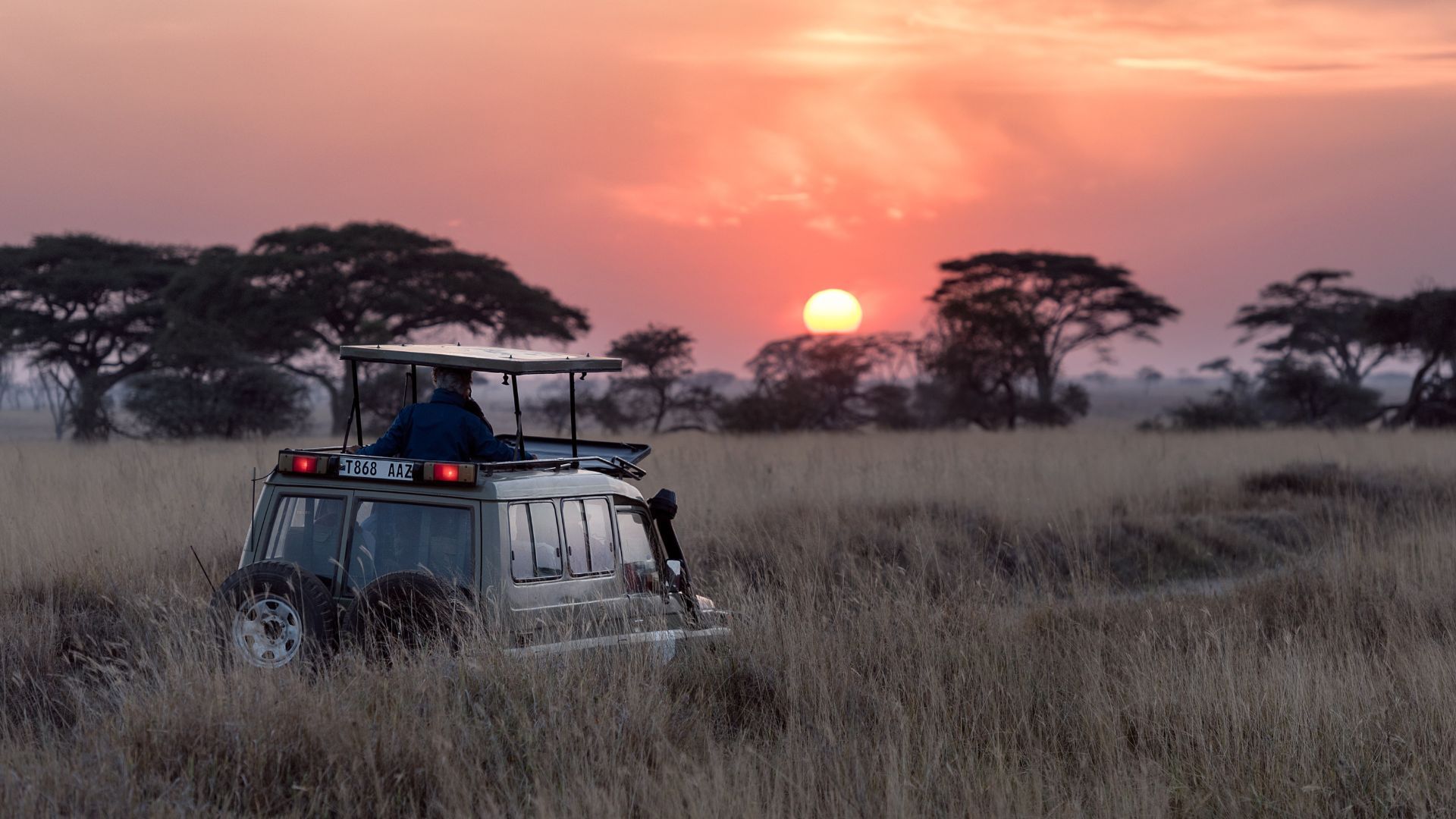 Considered one of the safest destinations in Africa for those who love to travel solo, Tanzania is famous for its exotic wildlife and rich culture. If you wish to be one with nature, then experiencing the safari should be at the top of your list of things to do. You may encounter the 'big five' that are African lion, African leopard, African elephant, Cape buffalo and Rhinoceros, or even witness the great wildebeest migration, the largest animal migration in the world, at the Serengeti National Park. Home to several ethnic groups, including Maasai, the culture and lifestyle of Tanzania is sure to captivate you.
Cities to explore: Arusha, Moshi, Kahama, Dar es Salaam, Morogoro, Tanga, Zanzibar and Mbeya
Major airports: Julius Nyerere International Airport in Dar es Salaam is the biggest airport in the country.
Foods to try: Ugali (corn swallow), mchicha (vegetable), mandazi (fried bread), Zanzibar pizza and chipsi mayai (french fry omelette)
What to shop: Hand-crafted leather goods, kanga and kitenge (traditional African clothing) and tanzanite (the precious gemstone of Tanzania)
Best time to visit: July to August (During the great migration season)
Main and featured image credit: Mesut Kaya/Unsplash
Frequently Asked Questions (FAQs)
Question: What are the safest destinations for solo travel for women?
Answer: New Zealand, Iceland and Austria are some of the safest destinations for women to travel solo.
Question: Are there any disadvantages for women travelling solo?
Answer: One may tend to feel lonely while travelling alone, but that can be tackled by making friends with other fellow solo travellers.
Question: What are the must-have items to carry for women while travelling solo?
Answer: A universal adapter, power bank, photocopies of all important documents, travel insurance and a pepper spray are some important items to carry while travelling solo.
Question: What is the safest mode of travel for women travelling solo?
Answer: Travelling by air is the safest mode of travel for women, as per various reports.