Travel Blogger Shivya Nath Will Take You On A Vegan Trip Through Meat-Loving Countries
Being a vegan shouldn't prevent you from travelling to certain countries. Here's a guide to exploring Japan, Iran, Myanmar and Ecuador on a plant-based diet. Text & Photographs by Shivya Nath
On a chilly winter afternoon, we gathered in the howz khaneh (pond house), now found in a handful of traditional Persian homes, with large glass windows, divan seating and a cupboard stacked with ancient musical instruments. As soulful Persian folk music wafted out of a record player, I tried dizi for the first time. A signature Persian dish consisting of mashed kidney beans and lima beans, flavourful broth and warm barbari bread. Over the last two weeks in Iran, I had been told—by host families and restaurants alike—that dizi couldn't be cooked without meat, that the dish was also known as abgoosht (literally, water with meat). But here, at Khalvat House in Isfahan—a guesthouse run by a group of passionate, young, vegan Iranians—my hosts assured me that dizi gets its taste primarily from its cooking method and the quality of ingredients used. I felt ecstatic as I took my first bite of this vegan dizi and let the gentle flavours conquer my taste buds.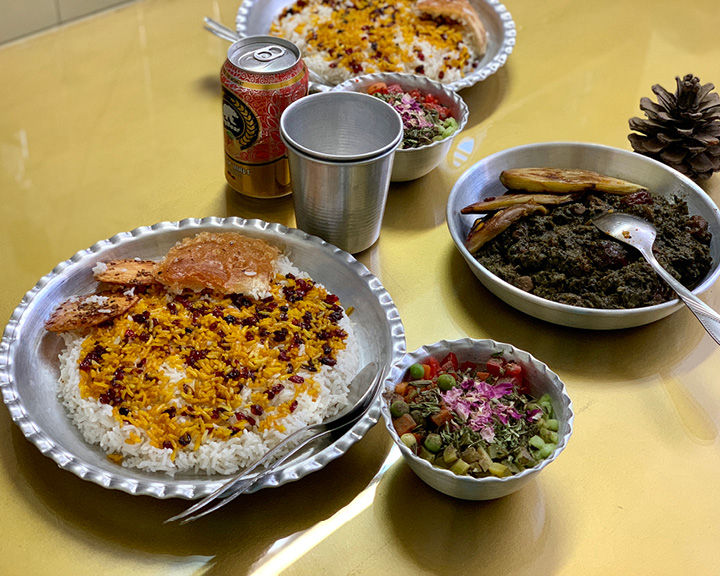 I grew up in a butter chicken-loving, lassi-guzzling Punjabi family and was first introduced to the idea of veganism on an unfortunate 'chicken bus' ride in Nicaragua. Shocked to learn of the animal cruelty involved in procuring food items including meat, seafood, dairy products, eggs and honey and lifestyle products made from leather, silk and fur, I pledged to eliminate them from my diet and lifestyle. But as someone who slow-travels around the world while working on the go, I wondered if I could sustain my nomadic lifestyle as a vegan.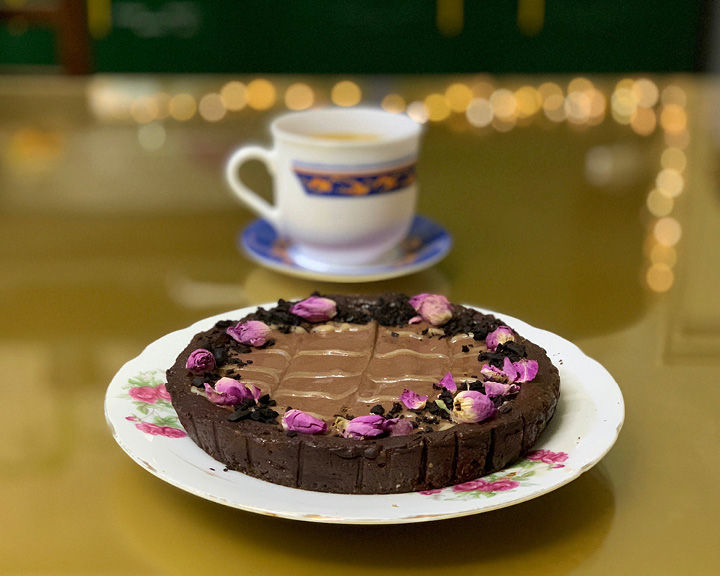 Three years later, sharing a vegan dizi with newfound friends in Iran, a kebab-loving country often cited among the 'hardest countries to travel in as a vegan', I felt assured that I could indulge my conscience, wanderlust and taste buds—all at the same time.
Here's how I survived—nay, thrived—as a vegan in four countries where plant-based diets are usually unheard of.
Japan
In Japan, I learnt numerous things that surprised me: I learnt that, contrary to popular perception, sushi doesn't translate to raw fish. It's a preparation of rice moistened with vinegar, topped with ingredients ranging from vegetables to seafood. I also learnt that many locals prefer to eat sushi by hand, even in fine-dining establishments. And that Japanese cuisine has changed significantly in the last two centuries. And that you need to learn how to use chopsticks for pretty much everything other than sushi. On my second night in Japan, thanks to the HappyCow app, which maps out vegan dining options near you, I met the 60-year-old owner of a vegan-friendly izakaya—the Japanese equivalent of a pub—in Matsumoto. She surprised me with the trivia that Japanese diet was largely vegan during the Edo period, until the late 1800s, after which meat consumption began to be encouraged. Her passion for Japan's lost culinary traditions compelled her to offer a vegan menu. I revelled in the unfamiliar flavours of shoyu-no-mi (black soybeans with fermented rice), sobagaki (kneaded buckwheat with soya sauce) and jaga-chizimi (potatoes with wild leek), washed down with warm home-made sake.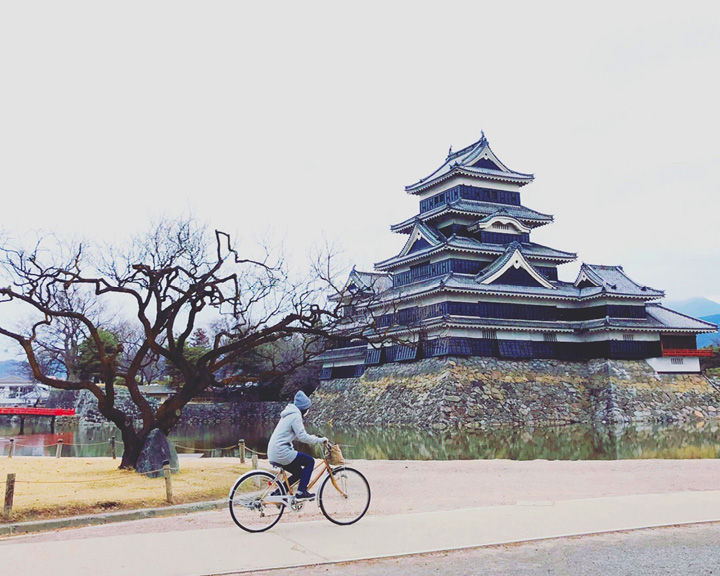 Travelling across the country, I learnt about Japanese macrobiotic food, which draws on the principles of Zen Buddhism to balance yin and yang, discourages the consumption of animal products and focusses on whole foods and locally grown seasonal produce. I also connected with a vegan Japanese family in Osaka—through Airbnb Experiences—who invited me to learn the art of macrobiotic cooking in their home. We cooked together and shared a sumptuous vegan macrobiotic meal, including a seaweed avocado appetiser, vegan sushi, spring shiroae (traditional creamy tofu salad), koya dofu (freeze-dried tofu) and fuki (spring veggies). My taste buds satiated with exotic new flavours and my heart with the warmth of friendship in their traditional tatami-matted room, I couldn't help but marvel at all the unexpected connections I'd made on the road by virtue of choosing a plant-based diet.
Iran
By the time I found myself in the howz khaneh of Khalvat House in Isfahan, I had tried and tested several Persian dishes that were accidentally vegan or were customised, including do pyaaz aloo (potato onion stir-fry), dal adasi (red lentils stew), ghormeh sabzi (mustard leaves stew, similar in taste to the Indian sarson ka saag) and ash-e reshteh (herbal soup with noodles). As it turned out, I had only scratched the surface. Sina Poureshagh, the enterprising man behind Khalvat House, has created an 'Iran Vegan Travel Network', connecting travellers with vegan hosts across different Persian cities and towns. So, at my next destination, the city of Tabriz (the home of Shams-e Tabrizi, the mystical dervish who became the muse of Rumi), I was hosted by a vegan Iranian family. The matriarch had first decided to go vegan when—much to her doctor's astonishment—she managed to reverse 10 years of a diabetic condition by embracing a plant-based diet. For a culture so deeply rooted in family values and food, it seemed natural that the decision to embrace a vegan lifestyle could be sustained only when made by all three generations of the family.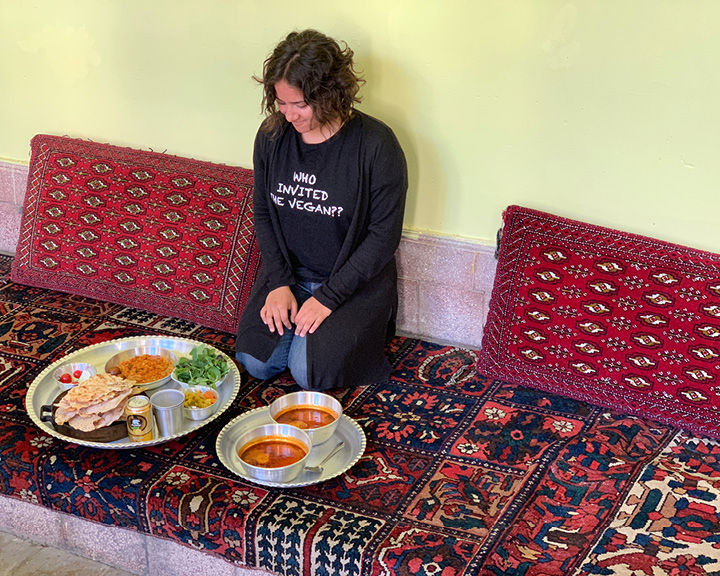 I spent my days in Tabriz sharing decadent vegan meals involving kofte Tabrizi (a big version of the Indian kofta), kuku sabzi (cutlets typically made with eggs), stews, soups and puddings, with my host family, who also drove me to their favourite parts of the city in their vintage car. Among our destinations was an excavation site, which had recently offered a glimpse into the second Iron Age, a site that could not have been on my radar otherwise.
Myanmar
When I turned vegan, I had no idea I'd be reducing my food's carbon footprint by upto 73 per cent (according to research published in Science). But earlier this year, I realised I had to do more and decided to decrease the number of international flights I took in a year. Thus began an epic solo land journey from Thailand to India via Myanmar, a country known to relish almost every kind of animal that walks the Earth.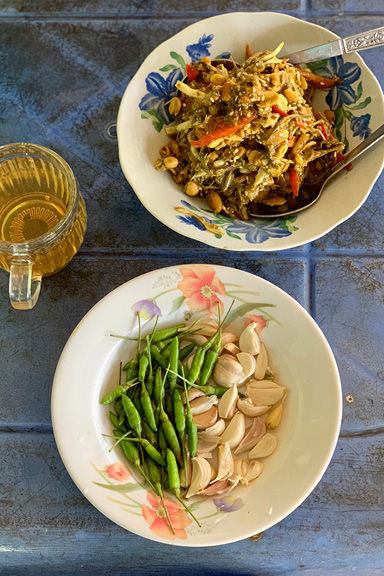 At first, I struggled to order vegan food in a language I could hardly grasp, in a land barely familiar with the concept of even vegetarian food (the famous khow suey is common only in the Shan State). I wondered how I was going to spend a fortnight travelling across the country, including the remote tribal villages of Chin State. Luckily, a sympathetic local let me in on a secret. In keeping with Buddhist teachings of non-violence, the Burmese people have coined the term tatalo, which literally means 'no killing' and refers to food without any animal products.
Through the course of my journey, I took many buses, drove an electric bike, kayaked on paddy fields, went on a hair-raising motorbike adventure along narrow, winding mountain roads, canoed and hiked. Armed with tatalo and a ravenous appetite, I indulged in many local delights, my favourite of which was lahpet thoke—a culinary treat typically made with fermented tea leaves, fried legumes like split yellow peas, roasted peanuts, toasted sesame and garlic. At hole-in-the-wall restaurants where no one spoke or understood English, I feasted on traditional Burmese meals, consisting of a spread of five to six local dishes that used seasonal veggies, leafy greens and soybeans, along with rice, pickles and green tea.
Ecuador
Before I set out for Ecuador, I was warned by online reviews that this meat-obsessed country was hell for vegetarians, let alone vegans. On one hand, I wanted to heed the warning, but on the other, I was unwilling to compromise my love for offbeat travelling for my dietary principles. As I geared up to spend a week in an obscure village home to the indigenous Quechua people, I wondered what kind of vegan hell awaited me.
Conversations with my Quechua host family were freewheeling—from waterfalls that they believe to be alive with spirits to the stunning raptors that dominate their skies. Equally surreal were the many meals we shared. Much to my surprise, our home-cooked meals consisted of soups made of quinoa, oatmeal, split pea and choclo (a type of corn) and simple dishes made with calabaza (a cousin of the pumpkin), jicama (the healthiest form of yam beans), sweet potatoes and exotic vegetables I'd never seen before. Most of the ingredients used made a short journey to the kitchen—from their family garden or the seasonal market in a nearby town—and none of the dishes had to be customised to cater to my vegan requirements. I learnt that the Quechua diet was traditionally vegan and full of superfoods—and coupled with pure mountain air, water and lifestyle—contributed to some of the world's longest lifespans, studied by many researchers. It was only during the Spanish colonisation that dairy and meat were introduced to the local cuisine. Turns out vegan food is not a modern-day hipster trend, after all!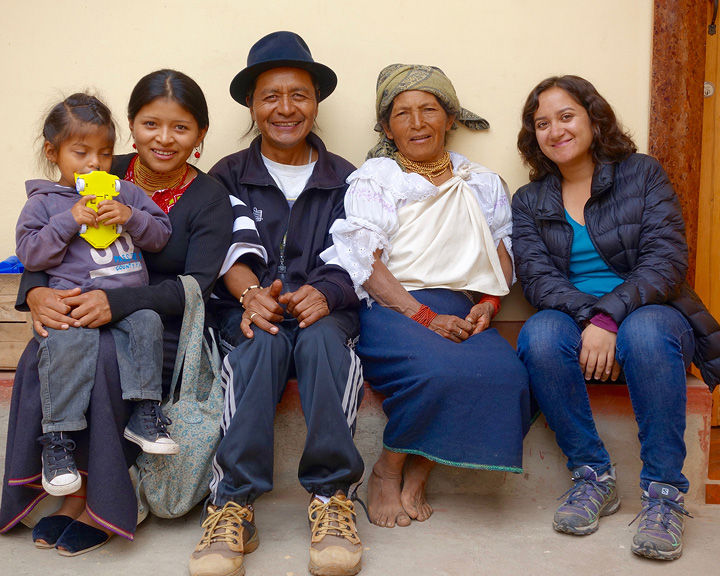 Today, when my friends ask me about the vegan hell I faced in Ecuador, I chuckle out loud. If homegrown quinoa and chamomile tea sound like hell, I sure hope I land up there!
VEGAN TRAVEL TIPS
• Get the HappyCow app. It maps vegan and vegan-friendly diners near you.
• Research the local cuisine beforehand for vegan options or dishes that can be customised.
• Connect with local vegans through Facebook groups, Instagram and Airbnb.
• Learn how to ask for vegan food—what you can't and can eat—in the local language. Or get a local to write it down.
• Stock up on vegan snacks and energy bars.
• Stay in a homestay or an apartment with access to a kitchen.
• Be open to new flavours and unfamiliar plant-based ingredients.
• Talk about your choices in a respectful way.
Check out Shivya Nath's blog here
Check out her Instagram feed here for all the travel inspiration!
Related: These 5 Places Around The World Are a Vegan's Paradise