A Beach Made Out Of Glass? Welcome To Seaham In The UK, Where You Can Go Seaglass Hunting
Hunting for sea glass on Seaham seashore is more like collecting precious gems. With every tide, the beaches here are speckled with coloured, pebble-like glass pieces that have been moulded by the North Sea for over 100 years.
It is a bright, balmy morning in Seaham, a lively town on the Durham Heritage Coast which lies in the heart of North East England. My fellow travellers and I are on the way to Seaham Hall Beach (also known as the North Beach or Glass Beach) which is the richest source of sea glass in Britain. We are told that with every new tide, the sandy shores of Seaham are sprinkled with a fresh supply of gorgeous, frosted sea glass that has been tumbled and smoothened by the North Sea for decades. Perhaps, that's what makes Seaham such a treasure trove for sea glass collectors today. Whether we are required to sift through the sand, dig in using a stick or a spade, or simply walk along the shore, stooping and keeping our eyes peeled for something colourful and shiny, we are ready to play beachcombers seeking precious keepsakes.
Seaglass Hunting at Seaham
A Trash-To-Treasure Story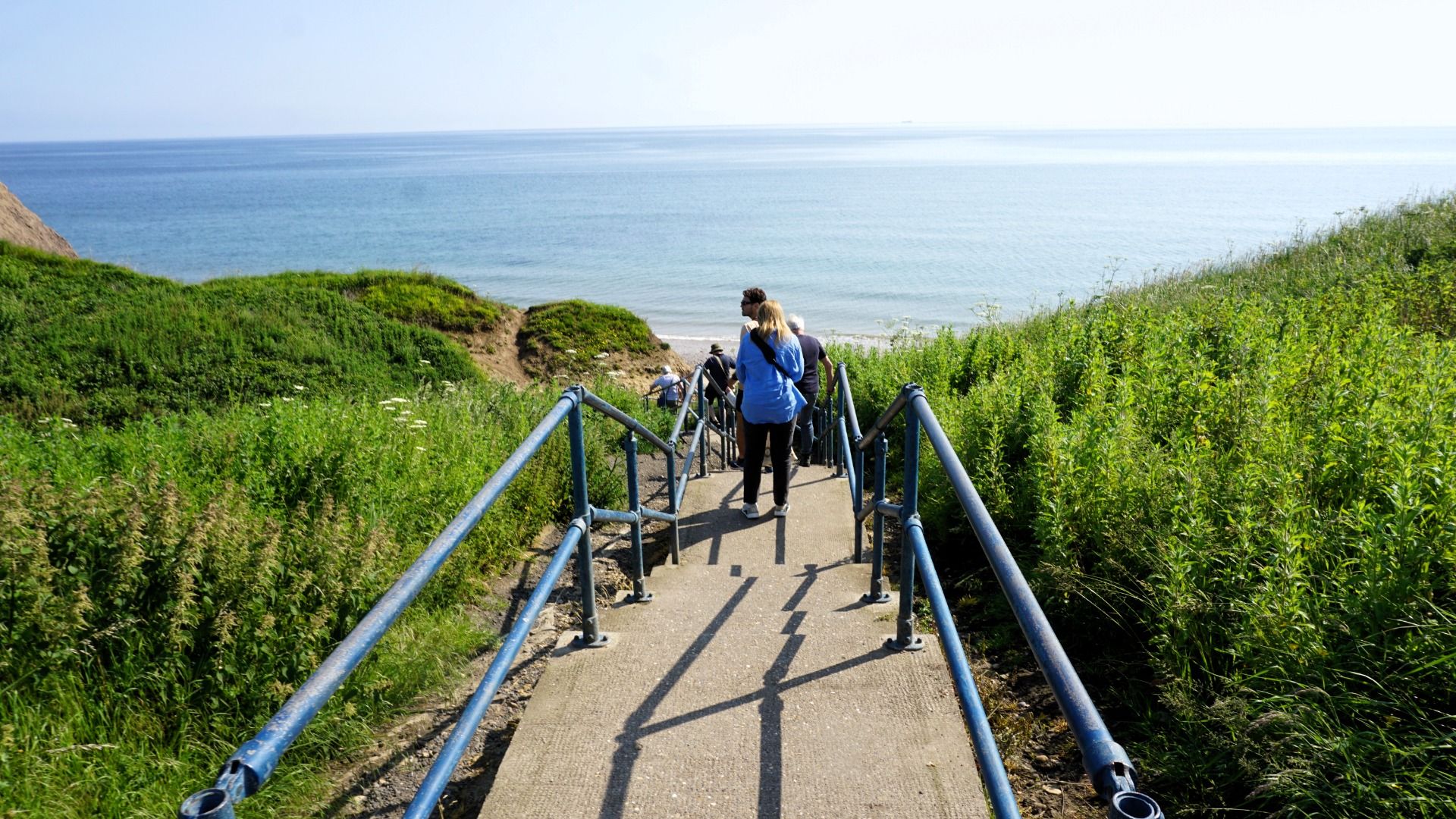 Sea glass is mainly man-made glass which is discarded into the sea and shaped by the currents over several years before returning to the shore. So, what's the story behind Seaham's sea glass? During the Victorian and Edwardian eras, particularly from 1850 to 1921, there were many glass factories up and down the northeastern coast of the UK. There were six factories in Seaham itself, including Londonderry Bottleworks which was one of the biggest. These glass workshops produced up to 20,000 hand-blown bottles every single day. Every week, a ship loaded with these bottles left Seaham harbour to deliver its cargo to warehouses in Rotherhithe – a district of south-east London – returning via Antwerp with silver sand which was again used as a raw material to make more glass bottles. However, the story of sea glass began when a massive amount of waste glass from these factories was simply dumped over the cliff into the sea. A lot more scrap was discarded when the glass factories shut operations in Seaham during the 1921 coal strike; mainly due to the introduction of machine-made bottles which made handmade bottles obsolete. Well, humans didn't consider recycling then but nature did. The sea beautifully worked its magic trick on waste glass pieces, rolling off and smoothening all the sharp edges and giving them a gemstone-like appearance.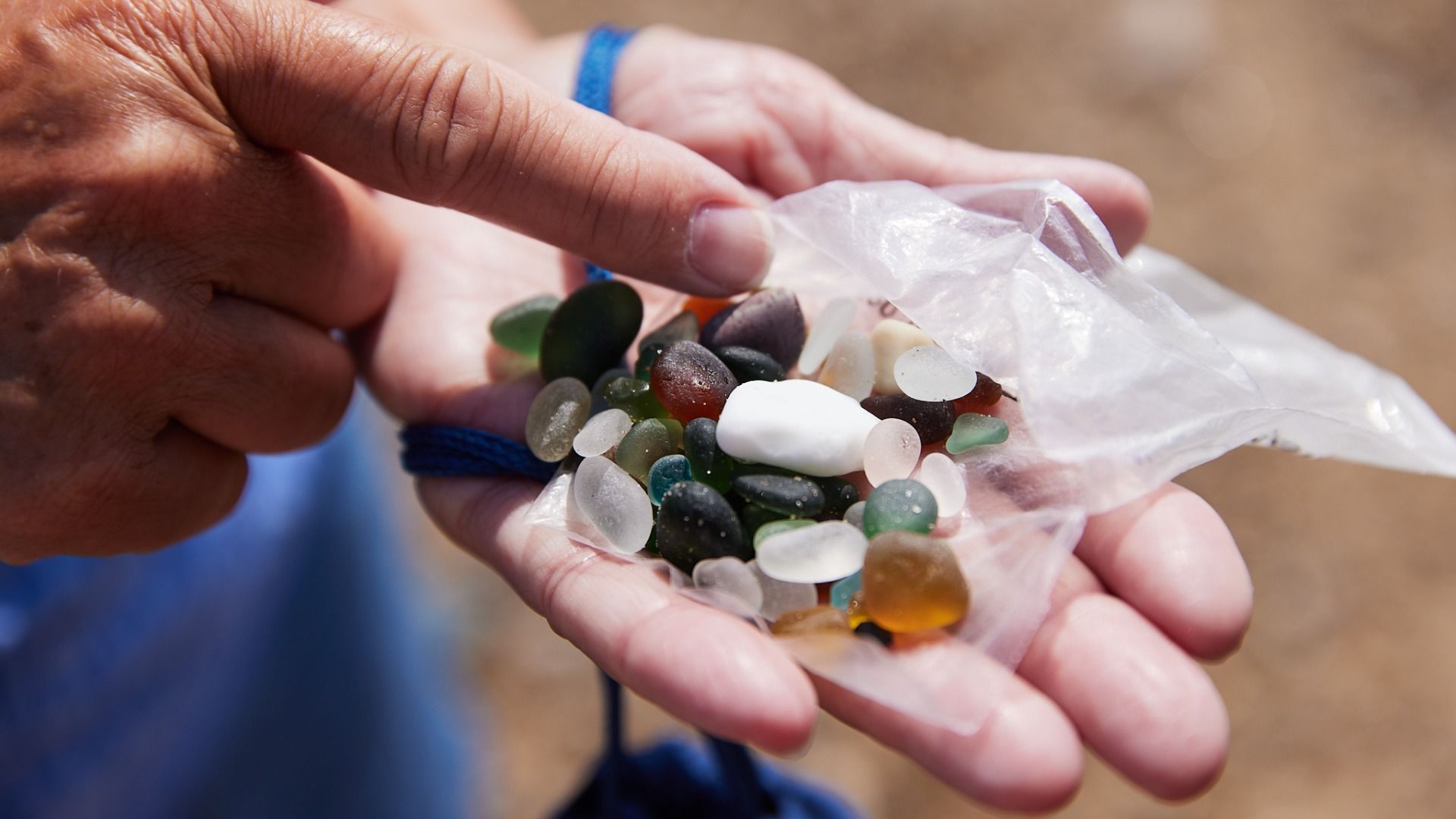 Since the factories produced everything from fizzy drink bottles and vases to dainty, hand-blown perfume flasks, medicine bottles and bottle stoppers, there is sea glass in varied shapes, sizes and colours. No two pebbles are the same. The Seaham Hall beach is strewn with common amber, blue, white, and green pebbles, rarer types like red, pink, aquamarine, yellow glass, milk glass, dual-toned glass and multicoloured pieces and black glass which is said to be the oldest in the world. The different shades of glass were determined by the chemicals used in the process of glass making as well as the melting time and temperature.
Gemstone Picking Escapade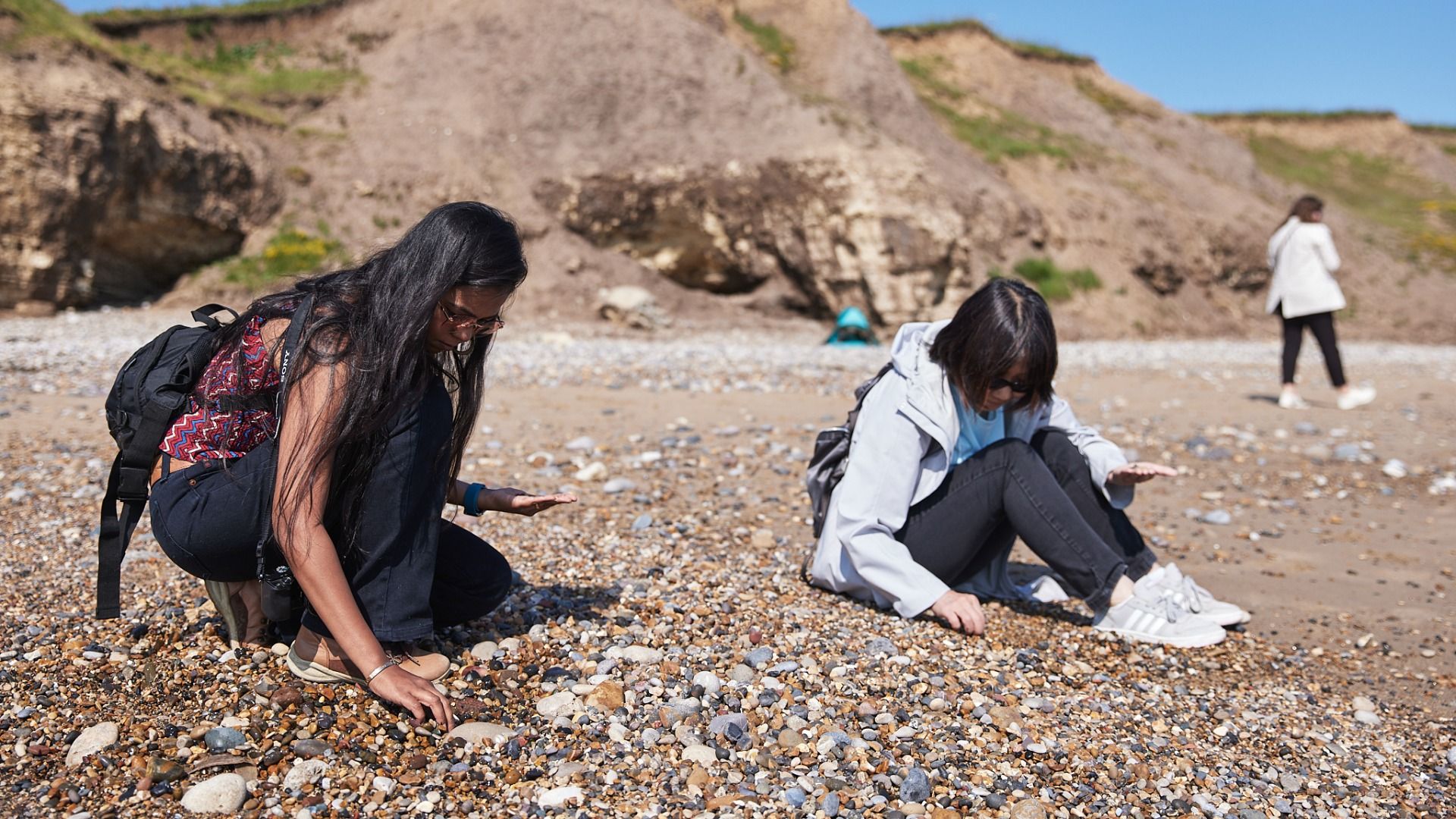 We spent hours patiently and calmly hunting for sea glass on Seaham Hall Beach, listening to the sound of the waves and feeling the breeze. We realised it is quite a therapeutic experience! No wonder people from different parts of the UK and the world come to this beach for nature's special, sought-after gifts. In fact, some hunters even come with torches at night.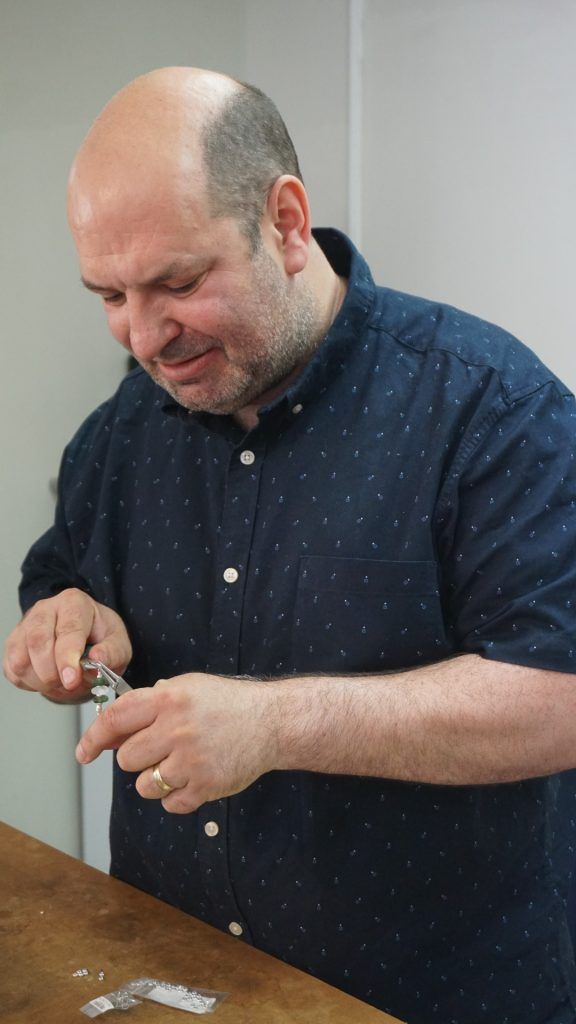 Local sea glass collectors are finding creative ways to put these beach jewels to use. With a pocketful of gifts from the sea, we arrive at Seaham Waves, a jewellery-making studio and a family business owned by Gavin Hardy. They hand-collect sea glass from the beaches along the northeast of England's coastline and use it with sterling silver to craft dainty, elegant bijouterie. "As children, we always went to the beaches for recreation instead of the parks. We used to throw sea glass as far into the sea as we could. Of course, we don't do that today! Instead, we collect them, drill them and set them in silver to form delicate necklaces, bracelets, earrings, finger rings and more," says Hardy who is a self-taught jewellery designer with clients all over the world. While one can choose from his vast collection of sea glass ranging from plains to rare reds and rainbows, each of us decide to have him create meaningful pendants from the sea glass we picked from the beach. It definitely makes for a souvenir with meaningful memories attached to it.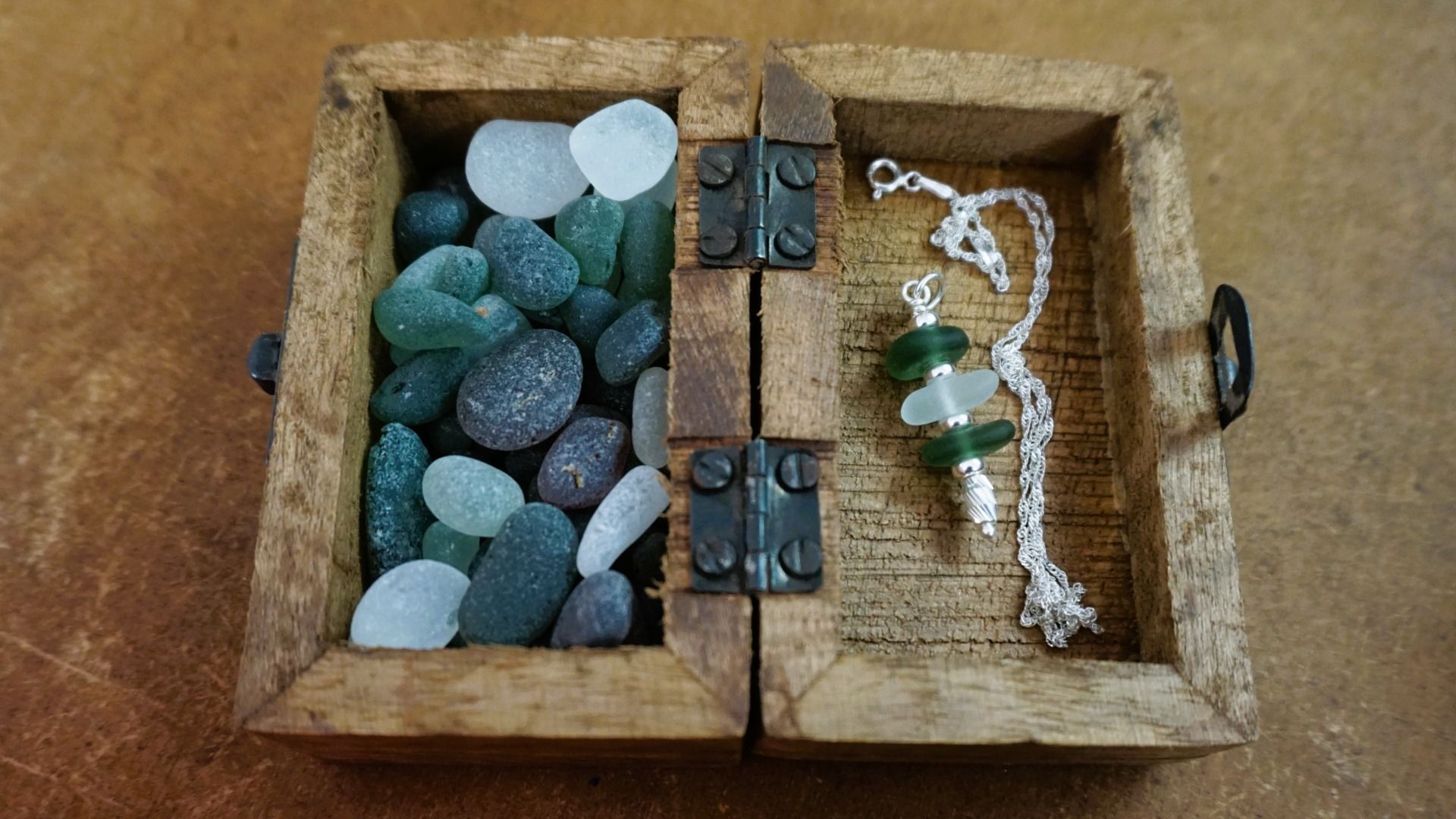 Unlike many beaches around the world, there are no rules or restrictions regarding sea glass hunting at Seaham. However, it's best to be thoughtful and pick just a few as a memento from your time here. This will enable others to experience and cherish the incredible phenomenon.
Things To Do In & Around Seaham
Stroll around Durham city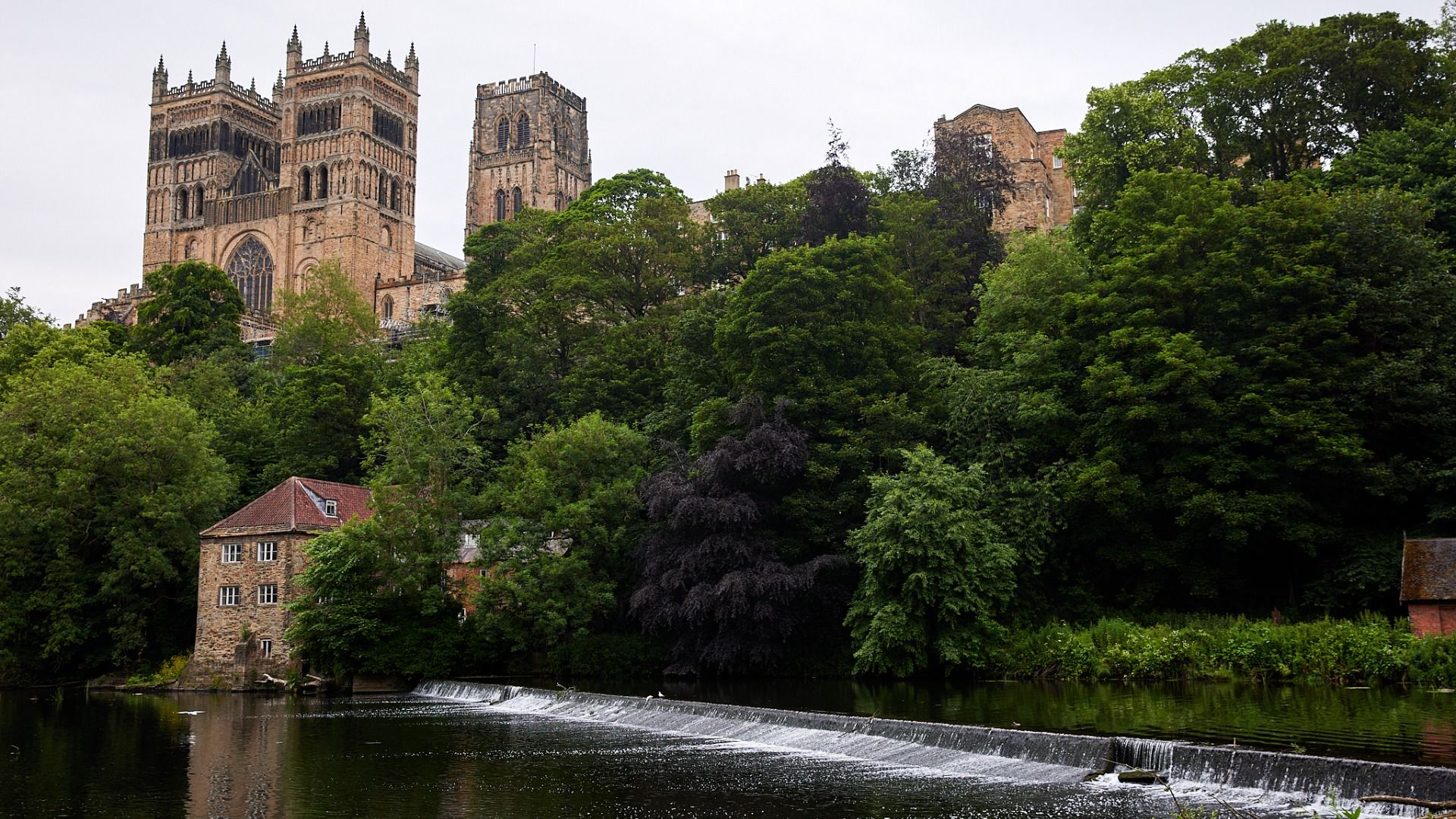 If you're someone who loves small, quaint towns, don't miss strolling Durham's cobbled streets at your pace. Explore its independent boutiques and craft shops as well as the indoor market which dates back to the 1850s. Another must-visit sight is Crook Hall Gardens which is a 10-acre tranquil green oasis with a series of interlinked gardens, each with its own character. Feel free to enjoy a picnic at one of its sheltered spots. Spend some moments of silence at the historic Durham Cathedral, part of the Durham UNESCO World Heritage Site and a filming location for blockbusters including Avengers: Endgame, Harry Potter and the Philosopher's Stone and Harry Potter and the Chamber of Secrets. For magnificent views of the city, climb the 325 steps to the top of the cathedral's central tower. If you have more time at hand, consider a peaceful walk along Durham's riverbank shaded by lush trees.
Visit The Dalton Moor Farm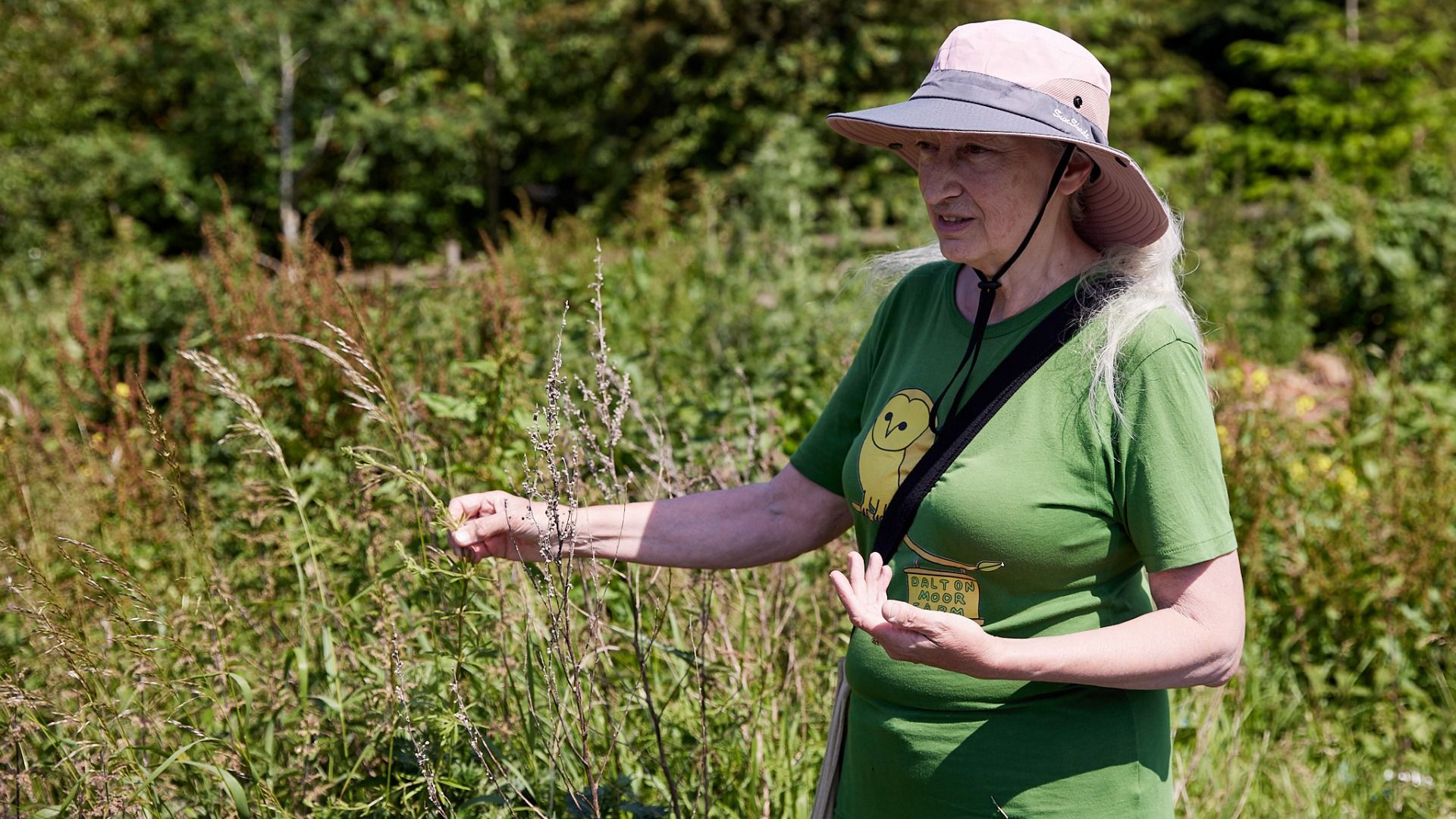 Meet husband-wife duo Jenny and Tom from Seaham's Dalton Moor Farm and experience the wild world in an educational and interesting way. Put on your wellingtons and long trousers, and let Jenny take you on a wander around the farm. It is built around a 400-year-old house and an older stone barn. Living here since 2011, Jenny has planted thousands of plants, trees and fruitful hedges to restore a diverse habitat across the farm. Expect to learn about wild plants and their uses, as well as easy ways of living sustainably. Depending on the season, you could also forage for some herbs and berries. ​Make sure to sample Jenny's homemade apple cider and berry cupcakes before you leave. You could also buy some honey and fruit preserves from her little shop inside the barn.
Walk the Durham Coastal Path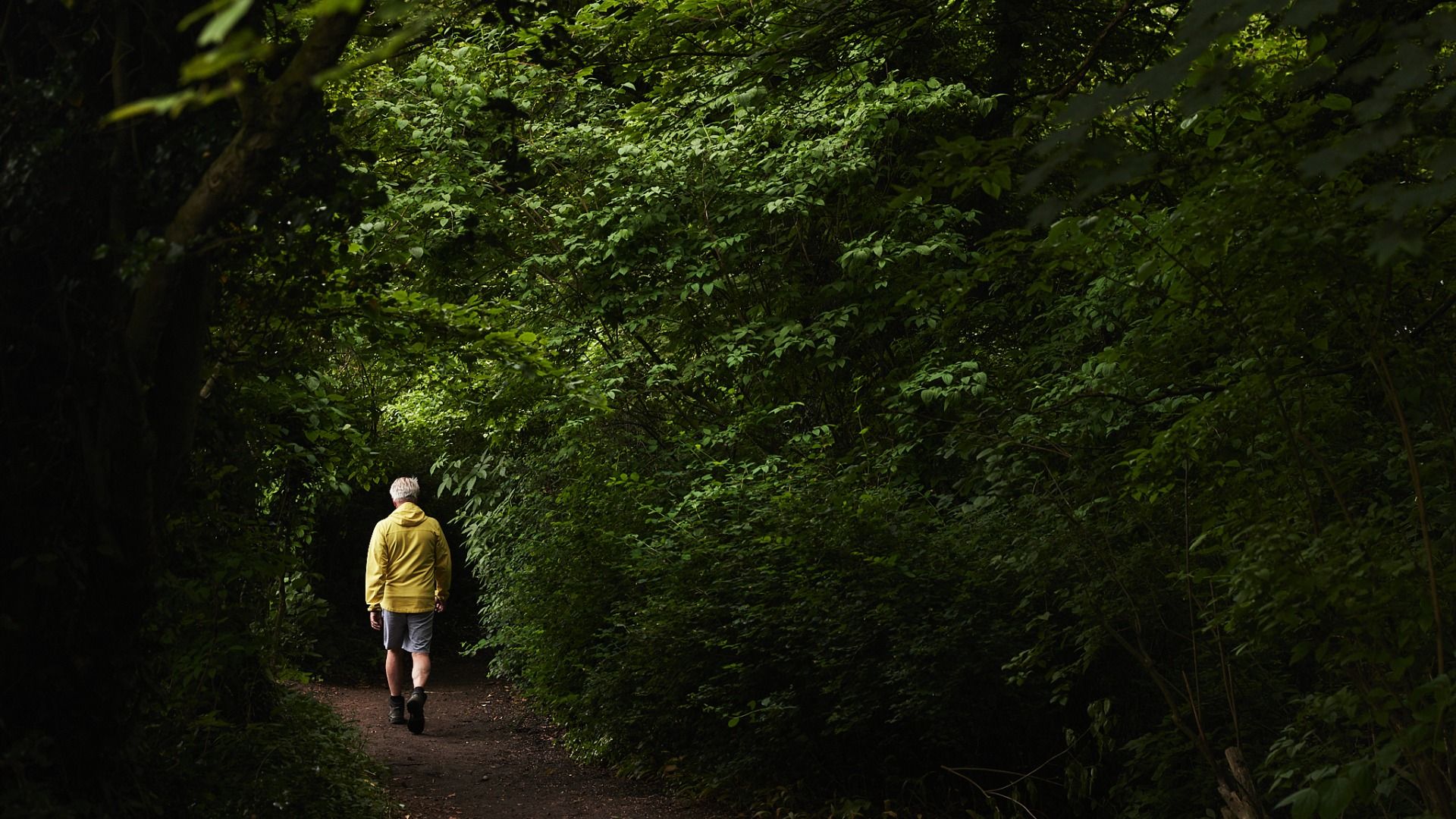 There are many easily accessible walks and hikes in this county. One of the best is the 11-mile Durham Heritage Coastal Footpath which is peppered with rare flora and fauna, beaches, rugged cliffs, imposing headlines and points of historical and geographic interest. The walk starts at North Dock, follows the cliffs to Nose's Point and continues south to reach Castle Eden Dene and on to Blackhall, where the final dramatic scenes of a 1971 British crime movie Get Carter were filmed. There are little villages and scenic beaches on the way if you wish to make a stop or a detour. If you don't want a tedious, long walk, you can also do a shorter roughly two-kilometre path (about a 90-minute walk) from Noses Point, Seaham to Hawthorn Dene Reserve.
Dining in Seaham
This small, health café located along the Seaham coastline offers everything from freshly-squeezed juices and smoothies to egg delicacies, tostadas and oat bowls. While it has a comfortable indoor area, its sun-drenched, sea-view terrace boasts rustic, handmade tables and seating and certainly promises a pleasurable mealtime.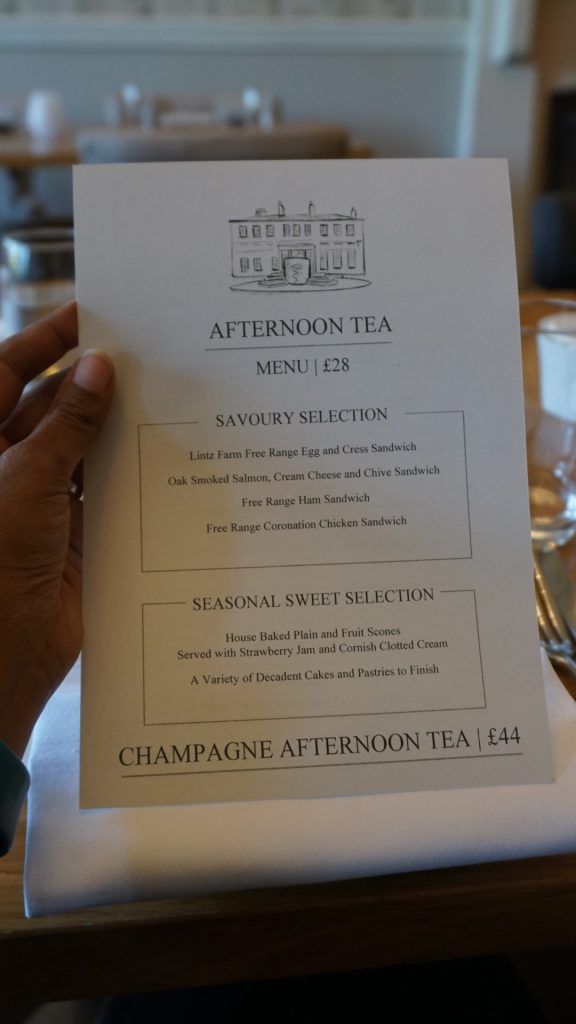 When in Britain, you can't miss indulging in a quintessentially English Afternoon tea ritual. What better than a contemporary Georgian country house as a setting for the same? Think bite-sized selections of British sweet and savoury specialities like pastries and sandwiches paired with loose-leaf tea, artisan coffee or a glass of fizz, depending on what you fancy. Their house-baked plain and fruit scones served with strawberry jam and cornish clotted cream are to die for!
Available Thursday, Friday, Saturday and Sunday, 12 pm to 4 pm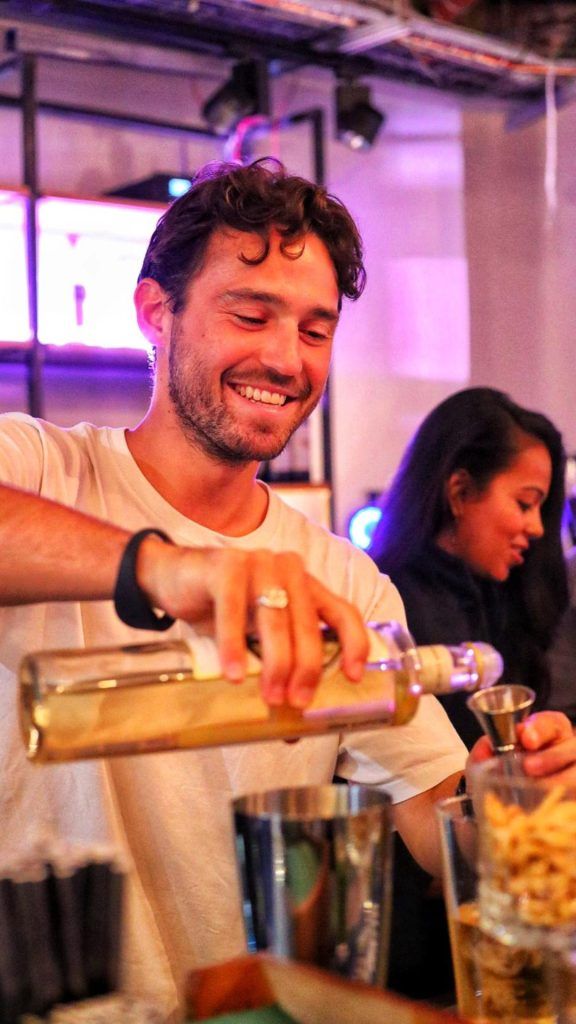 Master the art of making cocktails at the Durham Distillery's chic underground bar. During the two-hour class, you watch the cocktail-making demonstrations and make a few cocktails yourself. Rest assured, you will expand your knowledge of spirits and how to mix them. Plus, every individual who enrols for the session gets to enjoy four cocktails along with delicious nibbles. Their speciality spirits like Mango Gin and Durham Vodka make for fantastic edible souvenirs to bring back.
Housed in a 13th-century riverside building sitting on the main street leading to the Durham cathedral, The Cellar Door's ancient cellar room makes for an ideal spot for a delectable British meal in a relaxed ambience and intimate conversations over glasses of wine. Expect global food prepared using local, seasonal ingredients.
#yearofthecoast2023: Year of the Coast in 2023 is a celebration of the breathtaking English coastline, with a year-long list of events and festivals occurring around England's coast as well as the opening of new parts of England Coast Path. If you are planning a trip to the UK this year, check for festivals, local food markets, walking trails, water sports and much more.
Featured image courtesy: Steve Daniels/Wikimedia Commons
Related: This Might Be The Most Affordable Way To See Europe This Summer
Frequently Asked Questions (FAQs)
Question: How to reach Seaham?
Answer: Sunderland (6 miles to the north) and the UNESCO World Heritage city of Durham (13 miles to the west) are the closest cities to Seaham. By bus: Take the 154 bus from Durham or the 159 from Sunderland. By train: Seaham is just a 28-minute journey from Newcastle by train. Trains run every half hour.
Question: Where to stay in Seaham?
Answer: Durham, which is in close proximity to Seaham and all the must-visit sights in the region, makes for a fantastic base. Ramside Hall Hotel Situated on the outskirts of Durham City and offering a great blend of the modern and traditional, the hotel boasts 127 bedrooms and suites, each offering a view across 350 acres of manicured private grounds. Unwind in their luxurious spa that boasts a thermal suite, five pools including one of the UK's largest hydrotherapy pools and an outdoor infinity pool, as well as a state-of-the-art gym. Hardwick Hall Hotel Surrounded by the stunning Hardwick Country Park, this award-winning, stylish boutique hotel has a charm and character of its own. Located in County Durham and Teesside,  a short drive from the main city, the hotel has 50 stunning rooms that come with king-size beds and offer grandeur and elegance in design as well as breathtaking views of the surrounding parkland.