Dive Into The Waters Of Tulum With Scuba Diver And Celebrity Pilates Expert Namrata Purohit
Sharing about her recent expedition to Tulum, celebrity Pilates expert, and scuba diver tells us why cenote diving is an unforgettable experience. By Namrata Purohit; Photographs by Alvaro Hererro The walled city of Tulum in Mexico was one of the last cities to be constructed by the Mayans. While it is often well known for its historical remains, and its ancient significance, some still associate it with beaches, restaurants, bars, and sundowner parties.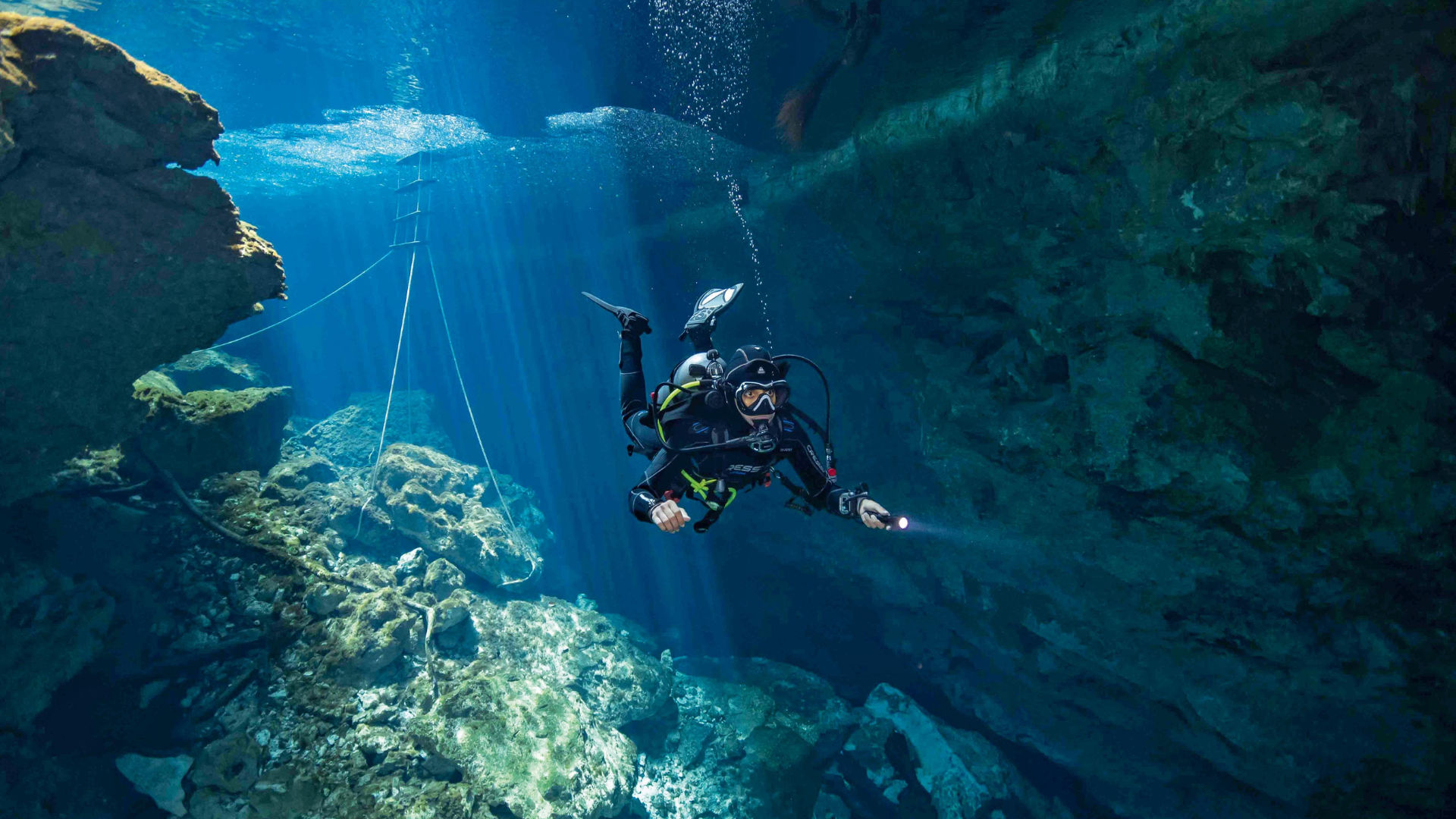 Deep Diving
However, given its close association with nature, Tulum also houses an experience of a lifetime, cherished by a few, in the form of its cenotes. A natural pit, sinkhole, well or a reservoir —a cenote is formed when a limestone surface collapses, and exposes the water underneath.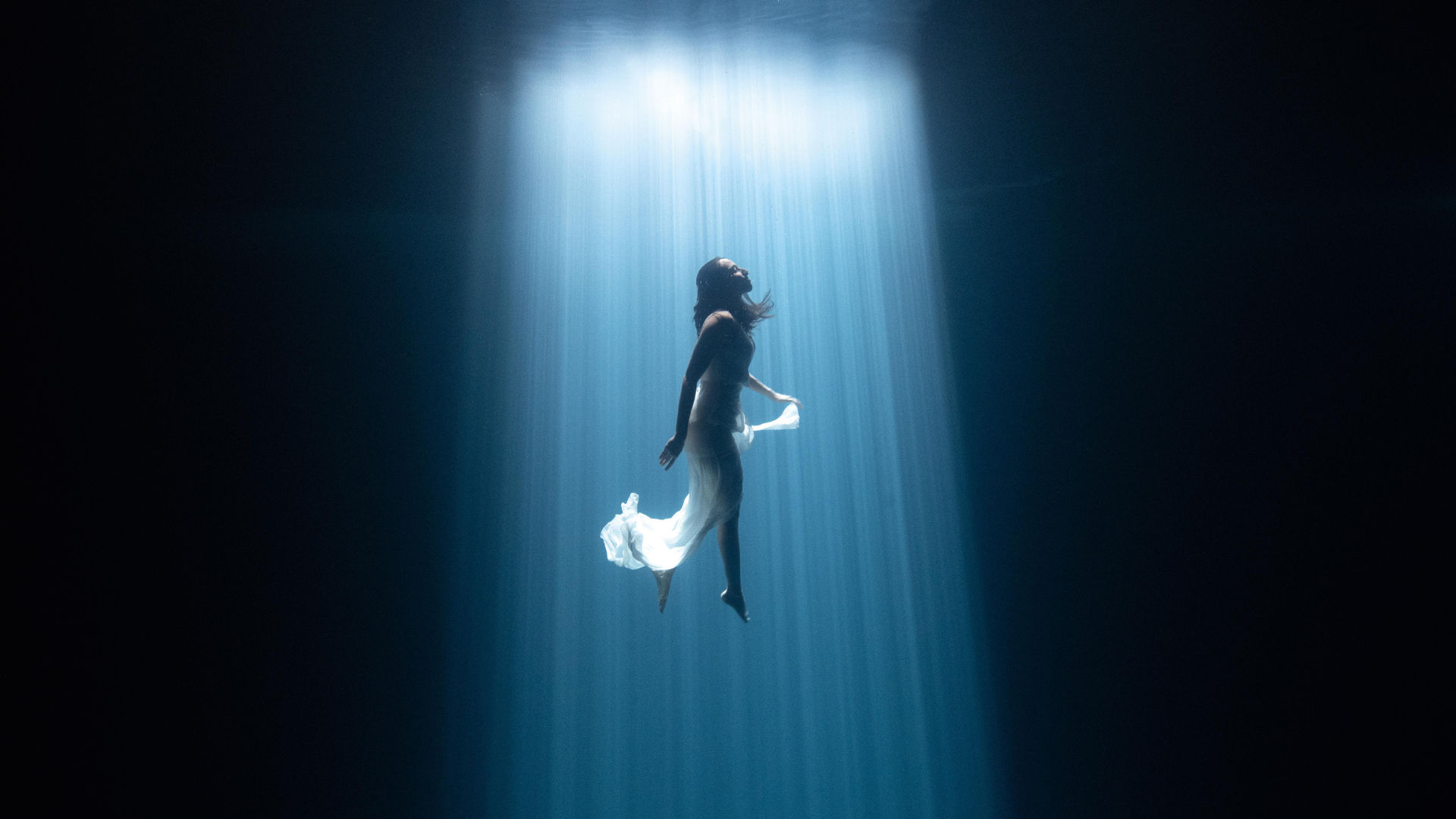 Earlier, a cenote was not only a source of water but also considered a place where the Mayan Gods would visit. In today's time however, these structures serve as destinations preferred by travellers to swim, dive or snorkel. I had the chance to visit Tulum recently and the trip was nothing short of an experience of a lifetime.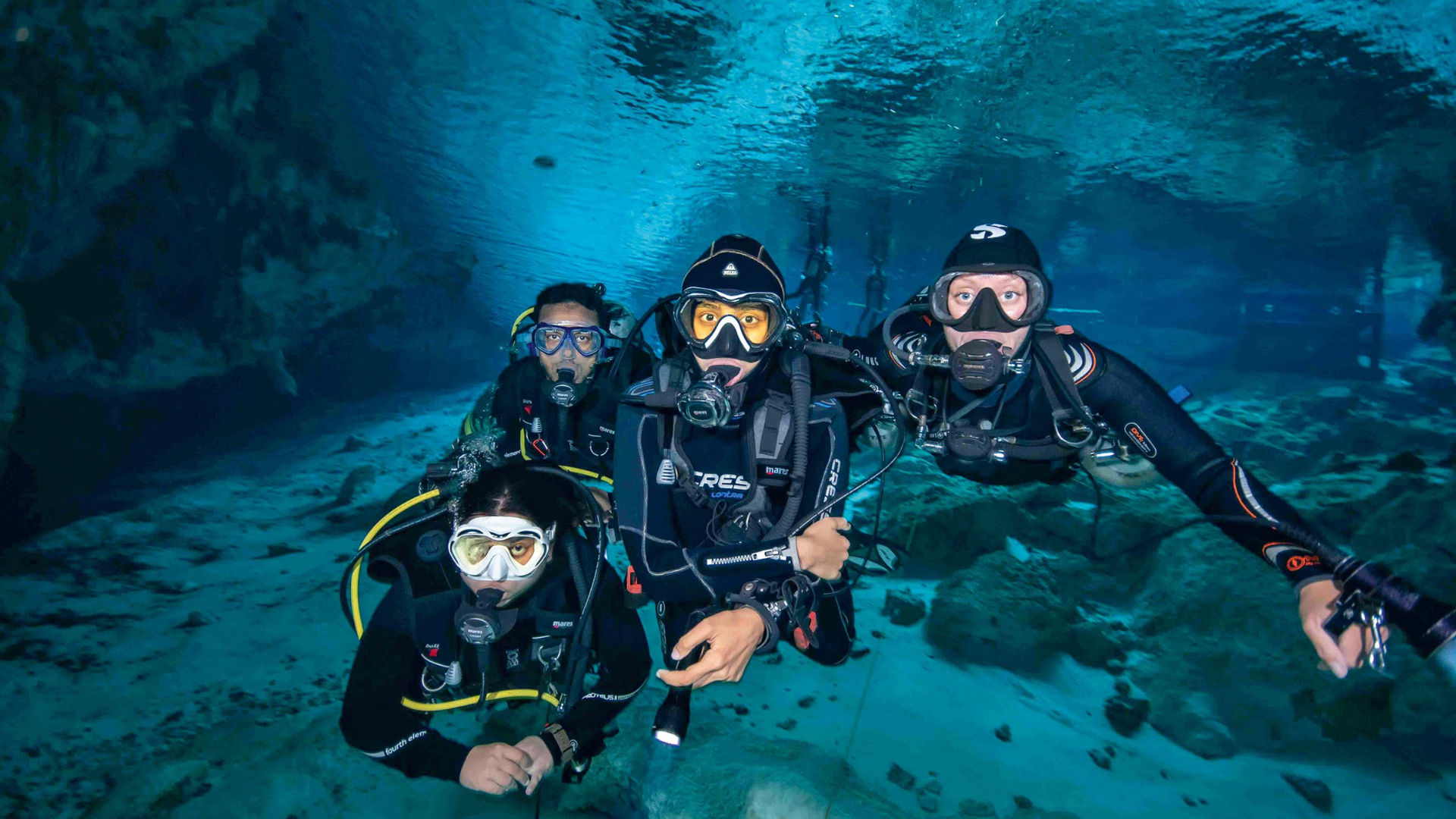 Beyond Tulum
My diving experience was like none other, in possibly the clearest water that I've even seen or dived into. First on my list was Chukum-Ha, almost an hour's drive away from Tulum.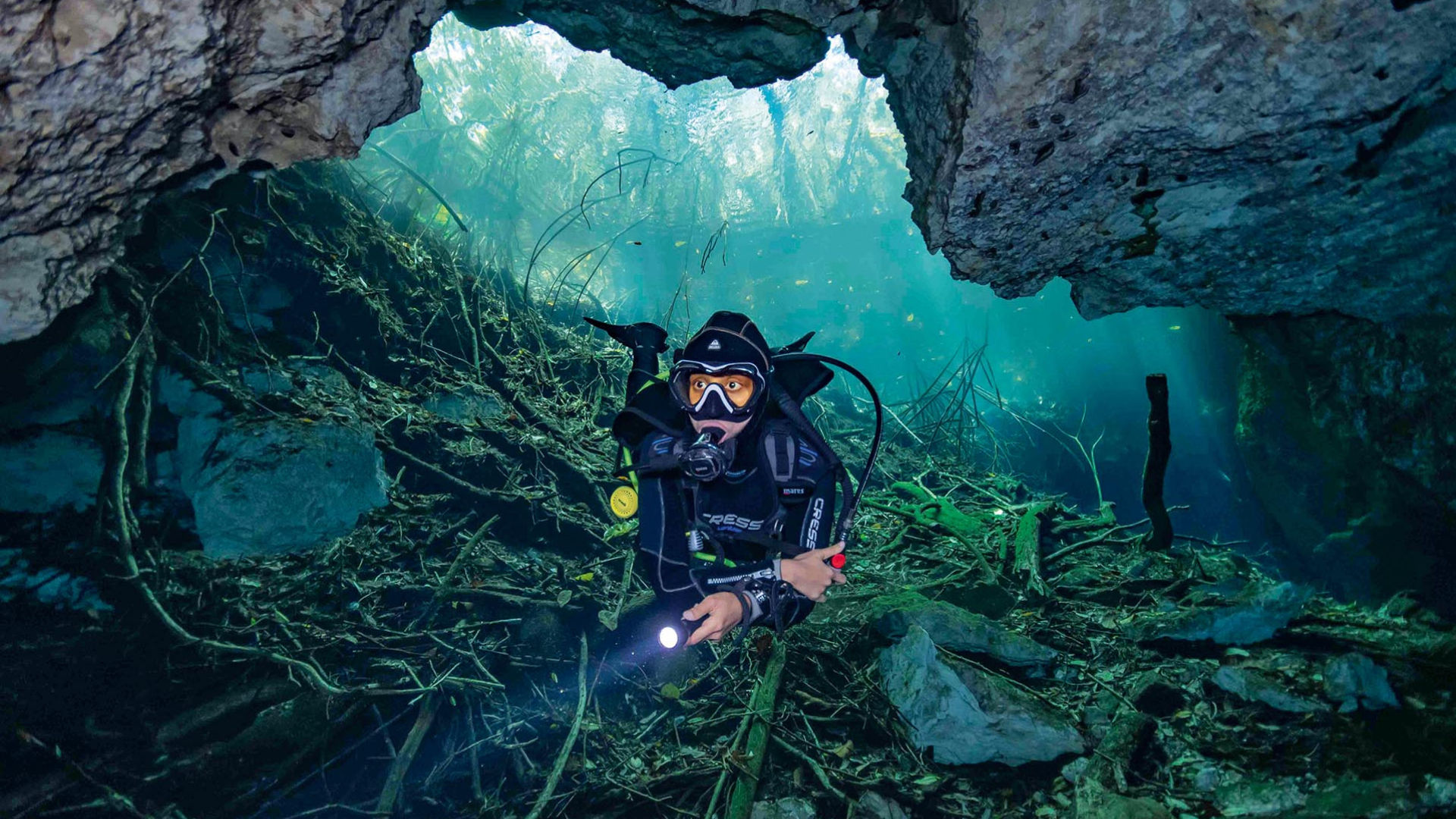 Up until a few years ago this 130-feet structure was a well, without a safe entrance to the cenote and hence inaccessible to public. Named after the surrounding chukum trees indigenous to the area, this natural sinkhole has a tiny opening at the top from where light makes its way inside. The light play here is magical and makes you feel like you are a beautiful dancer under a heavenly spotlight.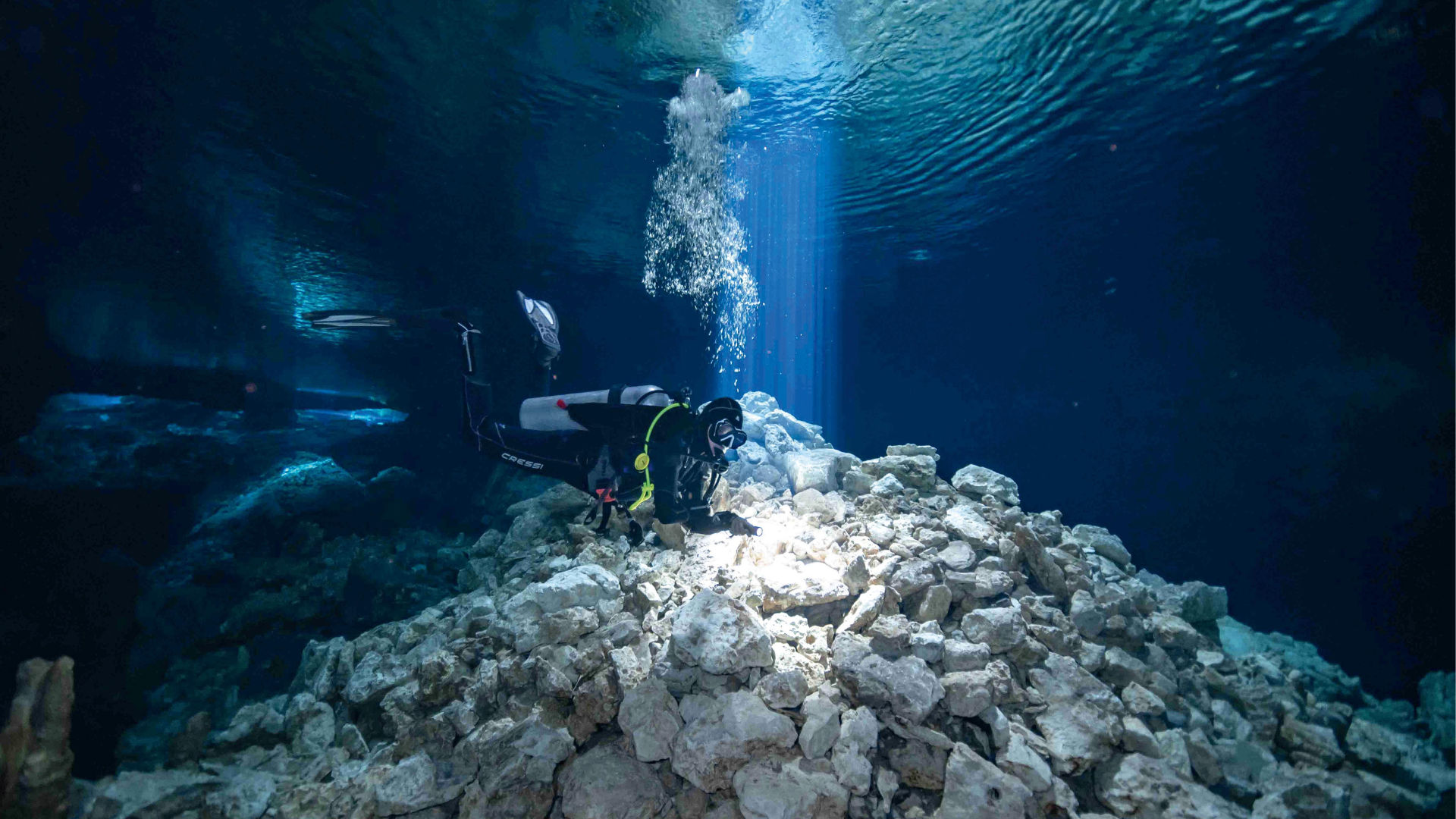 Next on my radar were Tajma-Ha and Dos Ojos, both of which were unforgettable. Well suited for medium to experienced level divers, these two cenotes are not for the faint hearted. Think bat caves, eerie silence underwater, and one of the largest exploration areas.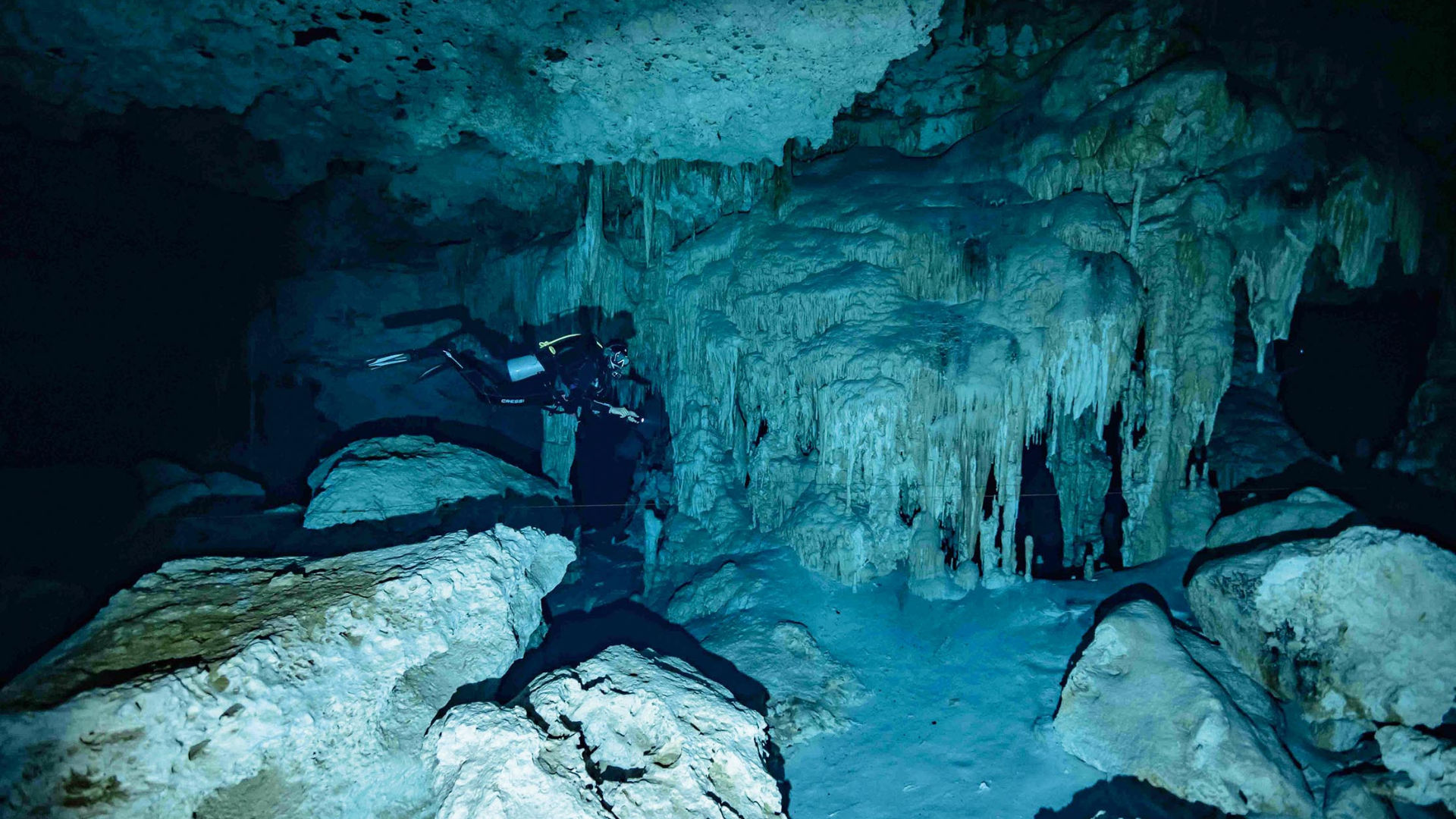 I then moved on to Carwash and Angelita, both of which I visited on the same day. While Carwash is extremely relaxing, Angelita is, for lack of a better word, weird! It is at Angelita where saltwater and freshwater mix and some may even call it a scene out of a horror movie. This journey was one that I'll truly remember and cherish for a long time.
Related: Deep-diving Into Wildlife Spectacles Off The Eastern Coast Of South Africa