You Can Rent This Entire Village In Italy — With A Gorgeous Castle — Near The Adriatic Sea
Planning a group trip to Italy in 2023? A vacation rental company called Group Accommodation has one of the most unconventional and extraordinary listings we've ever seen. An entire medieval village in central Italy, about three hours northeast of Rome, is for rent for GBP 1,303 (INR 1,27,761) per night.
Petritoli is a picture-perfect community in Italy's Le Marche region, surrounded by idyllic rolling hills. The historic village features multi-level stone houses, towers, narrow cobblestone streets, a Baroque theatre, Roman cellars, and a stunning castle with 37 bedrooms, nine kitchens, a restaurant, and 19 bathrooms. Lush gardens and two outdoor pools with sun decks offer panoramic views of the entire area. Inside the castle, period furnishings, fireplaces, spectacular frescoed ceilings, and antique art fill the rooms and common areas. The rest of the accommodations are spread throughout the village, ranging from boutique bed-and-breakfasts and apartments to quaint houses.
What can you do in Petritoli, the stunning village in Italy?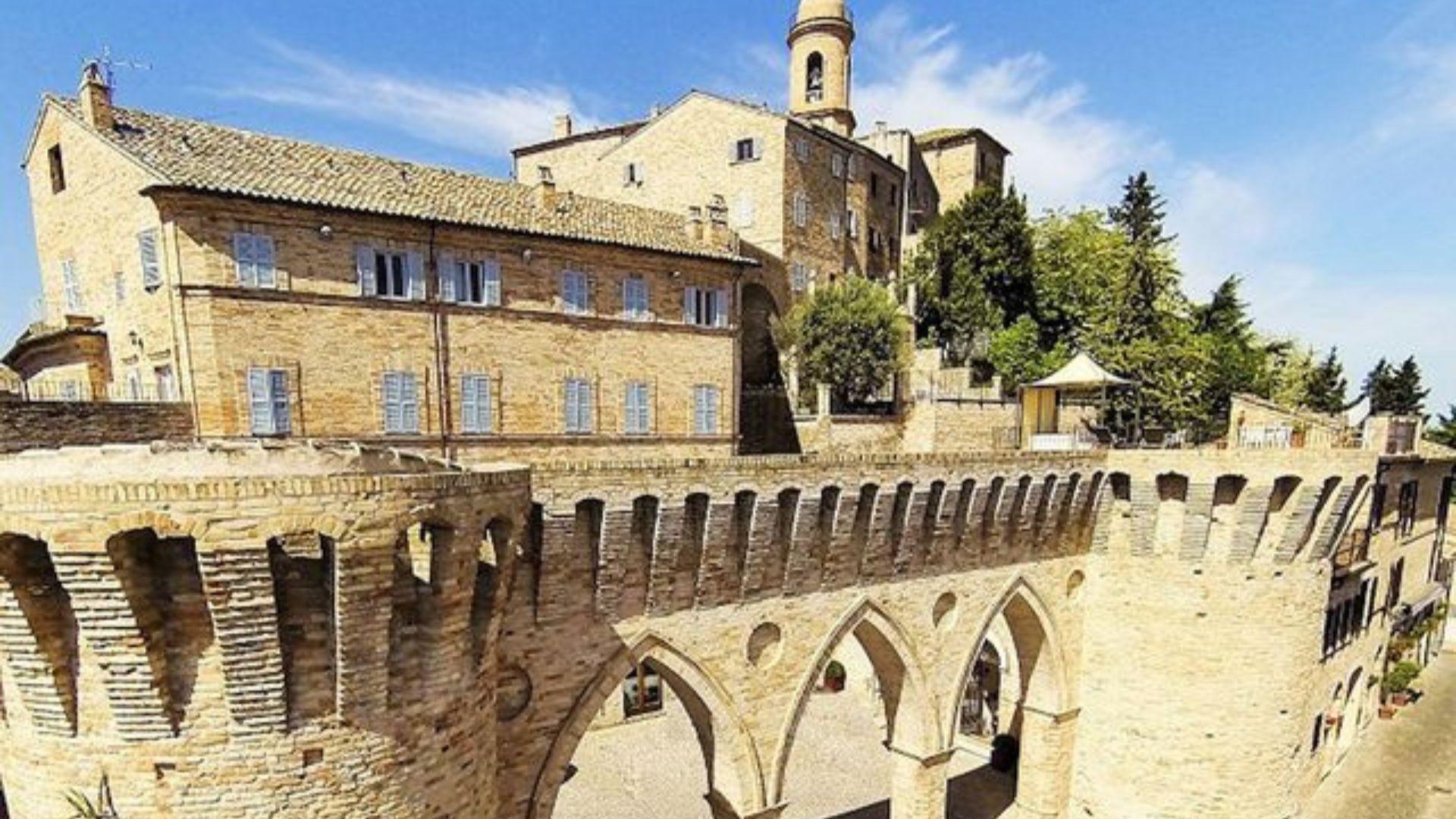 Renting Petritoli also gives you access to more than 15 cultural and entertainment facilities. Its small theatre, nicknamed the Chocolate Box, is clad in rich red velvet upholstery and features beautiful Roman columns and box seats. Other spaces, perfect for social gatherings and dinners, include a 17th-century convent, an 18th-century printing hall with vaulted ceilings, several piazzas and parks, a wine-tasting cellar with tapestries, and the town hall's beautiful gardens. According to the listing, a professional team is available to cater special events and provide three meals per day for up to 250 people.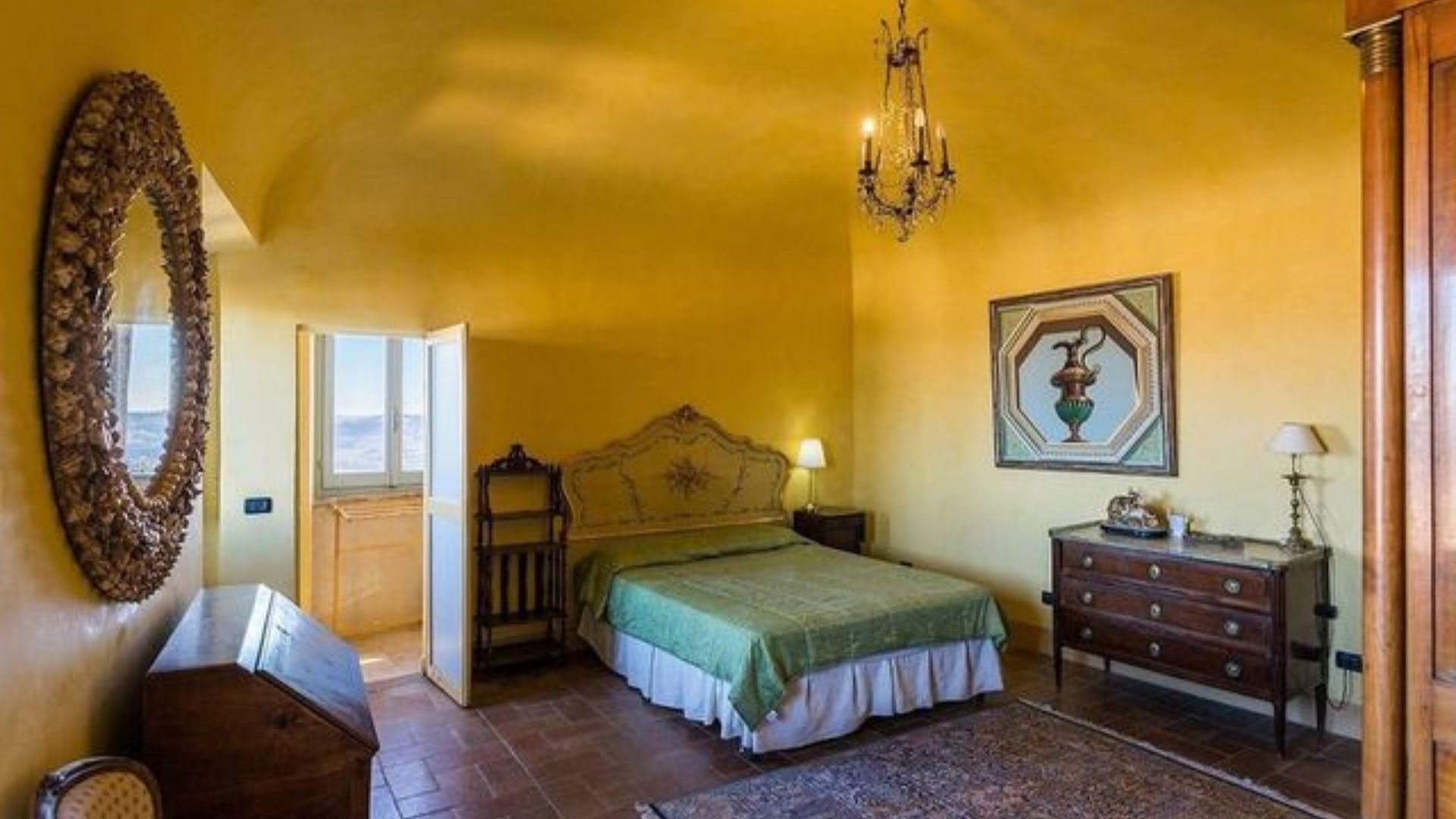 Most of the village is closed to car traffic. The streets are lined with coffee shops, grocery stores, gelato parlours, and pizzerias. The Adriatic coast is only 12 miles (19.3 kilometres) away from Petritoli, so you can take advantage of nearby dreamy beaches and explore other scenic small towns. The village can sleep between 50 and 200 people (about 90 people can stay in the castle), and you have to rent it for three nights. It is the perfect option for a destination wedding weekend or a large family reunion.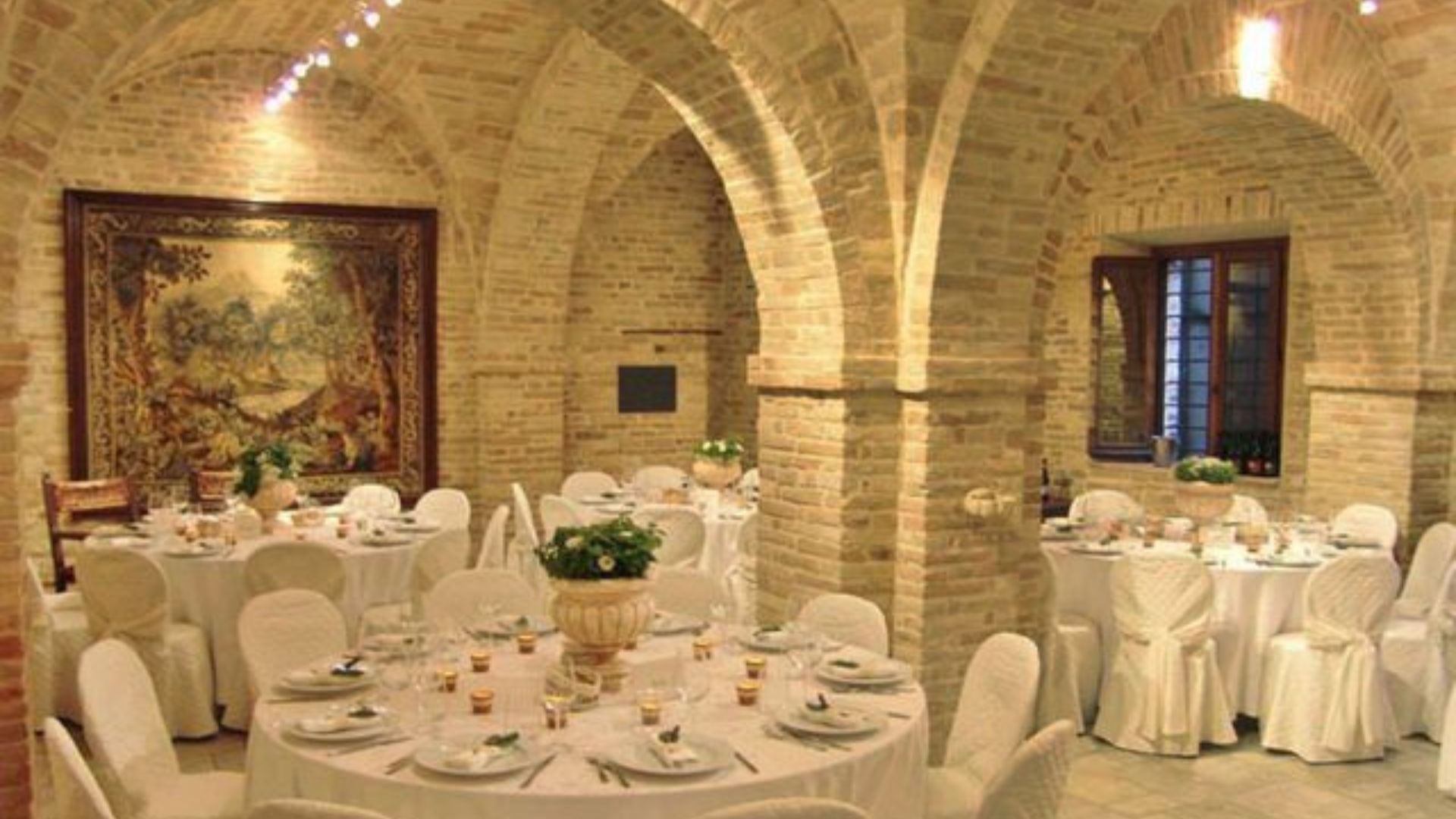 Check out the original listing for Petritoli here. And if you prefer to practise your French instead, the same company also has a village to rent in France.
This story first appeared on www.travelandleisure.com
Main and Feature Image Credits: Courtesy of Group Accommodation
Related: Villa Oleandra: A Look At George Clooney's Million-Dollar Mansion In Italy