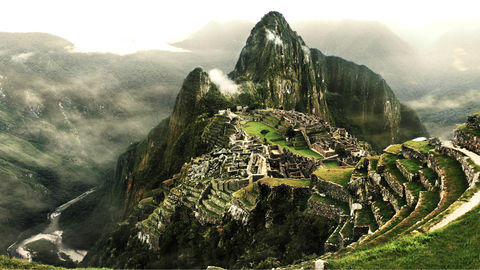 President of Peru Martin Vizcarra has announced a campaign to plant one million trees in order to protect Machu Picchu from the risk of mudslides and forest fires.
By Tanvi Jain
In an attempt to save Machu Picchu, one of the most iconic and historic world heritage sites in Peru, President Martin Vizcarra has launched a reforestation campaign. As a part of this campaign, the entire country has pledged to plant one million trees around the archaeological site, in order to protect it from mudslides and forest fires.
The trees will be planted in and around the 35,000-hectare region of this 15th century Inca citadel. Increasing risk of mudslides in winters and forest fires in summers has triggered the authorities to take this step.
Earlier, in May 2019, Peru had restricted tourists from entering three major areas i.e. Temple of the Sun, Temple of the Condor and Intihuatana Stone. Back in 2017, it had put a limit on the number of tourists, reducing the inflow to just 6,000 per day in two batches.
However, the measures have faced criticism from conservationists and archaeologists for not being enough. Government's plan to construct the multibillion-dollar Chinchero International Airport, close to the site, prompted nearly 1,00,000 people, to sign an online petition blocking the plan. The airport is considered a threat as it might increase the risk of over-tourism. As of now, visitors travel through Cusco airport, which is about 75 miles away.
Situated at the top of a lush mountain, Machu Picchu was built during the reign of the Inca emperor Pachacuti from 1438 to 1471. It lies around 100 km from the Andean city of Cusco. It was rediscovered in 1911, by American explorer Hiram Bingham, and was declared a UNESCO World Heritage Site in 1983.
Related: Here's How You Can Prevent These Endangered Destinations From Dying!
Written By