Powder-white beaches, clear turquoise waters, and luxury resorts have lured globetrotters to the Maldives for years. But what's life like for those who shift to the Maldives for work and live there? Find out here. By Rashima Nagpal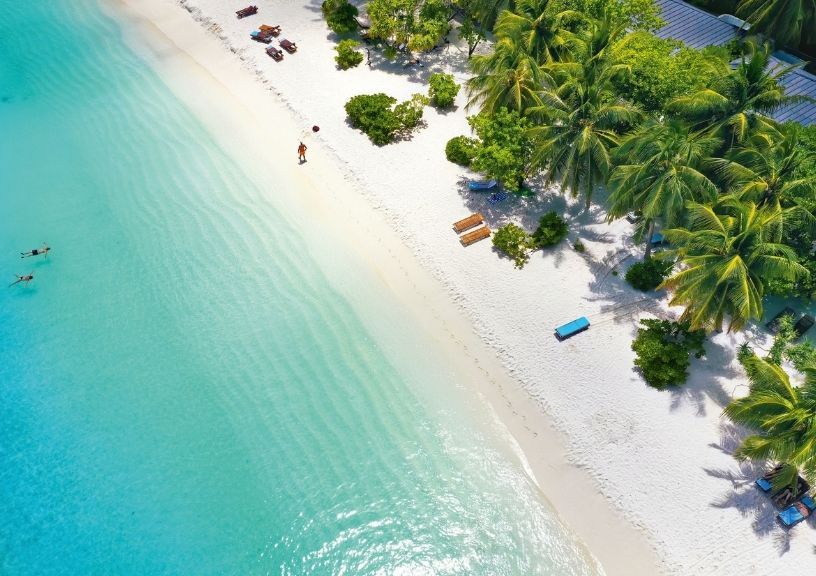 Off late, the Maldives is everywhere you look. Instagram handles of Indian celebrities and honeymooning couples are brimming with stunning images of the archipelago. It has become the international pandemic getaway for India. And according to recent reports, tourist arrivals surpassed 300,000 during the first three months of 2021.
In addition to tourists, the nation also sees a substantial influx of working population, mainly from the neighbouring countries of India, Sri Lanka, and Bangladesh. According to a 2014 Population and Housing Census, at least 16 per cent of its population was made up of expats. And the resorts that occupy close to 200 islets of the 1,190 in the Maldives employ many of these expats.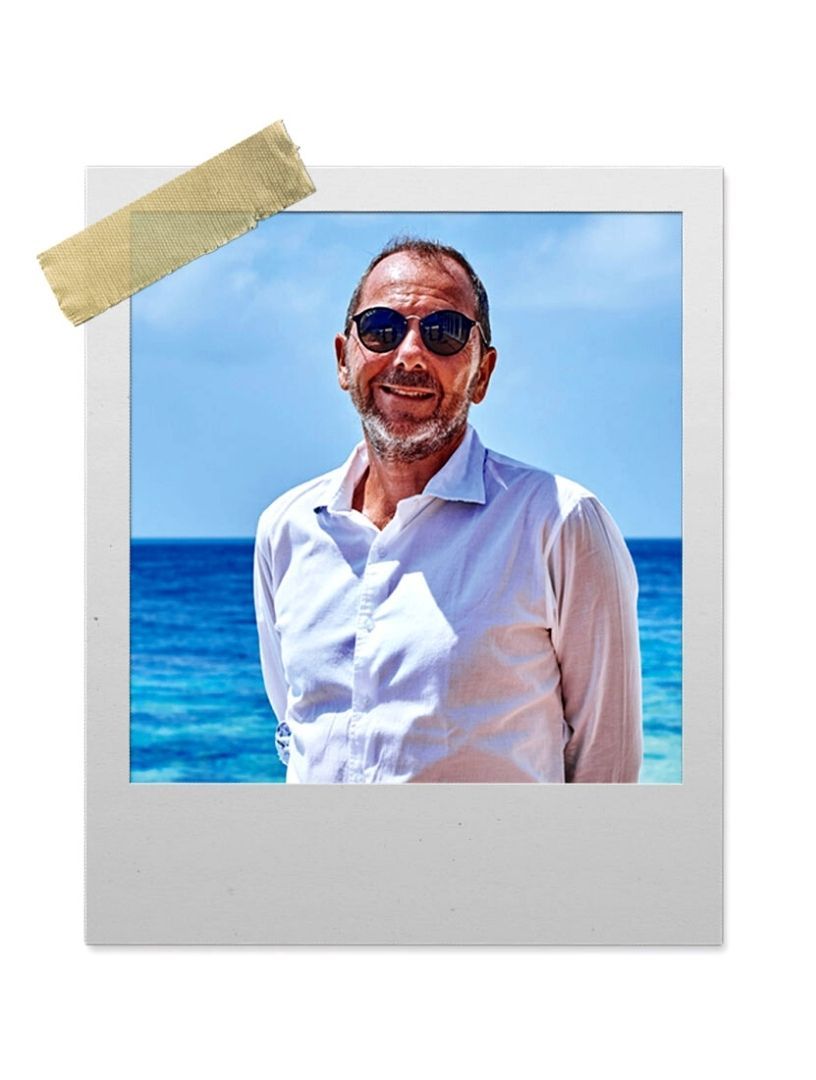 Stephane Laguette, for instance, moved to the Maldives in late 2018 to begin his stint as the chief commercial officer of Atmosphere Hotels & Resorts. French-origin Laguette was born and raised in Algeria in North Africa. From Madagascar to Thailand to Abu Dhabi and more, he has lived in many places and has over 30 years of experience in hospitality. The Maldives is yet another milestone in his journey. Laguette chose to stay put through the pandemic and lockdown. "Even though it was in the middle of nowhere, and the future was uncertain, I feel I was lucky to have a beautiful and secure place to live in," he shares.
At the onset of the pandemic, the Atmosphere team was strategically spread across different resort locations in the Maldives. For Laguette, who was based on Maadhoo Island for three months, the lockdown turned out to be a stress buster. The resort had no guests, so the staff was working less than usual. He would begin his days with meditation, followed by a swim in the afternoon and a run in the evening. Meals with the team would double up as news updates. "We have people from over 20 nationalities working at the resort. So, we'd know what's going on around the world simply by talking to each other," Laguette says. Just three weeks in, he witnessed something incredible. "Since there was no noise on the island for days, all kinds of fish began to come closer to the beaches," Laguette recalls. When he's not busy hopping resorts, he works out of the head office in Malé and lives in an apartment in Hulhumalé, an artificial island connected to the capital by a bridge.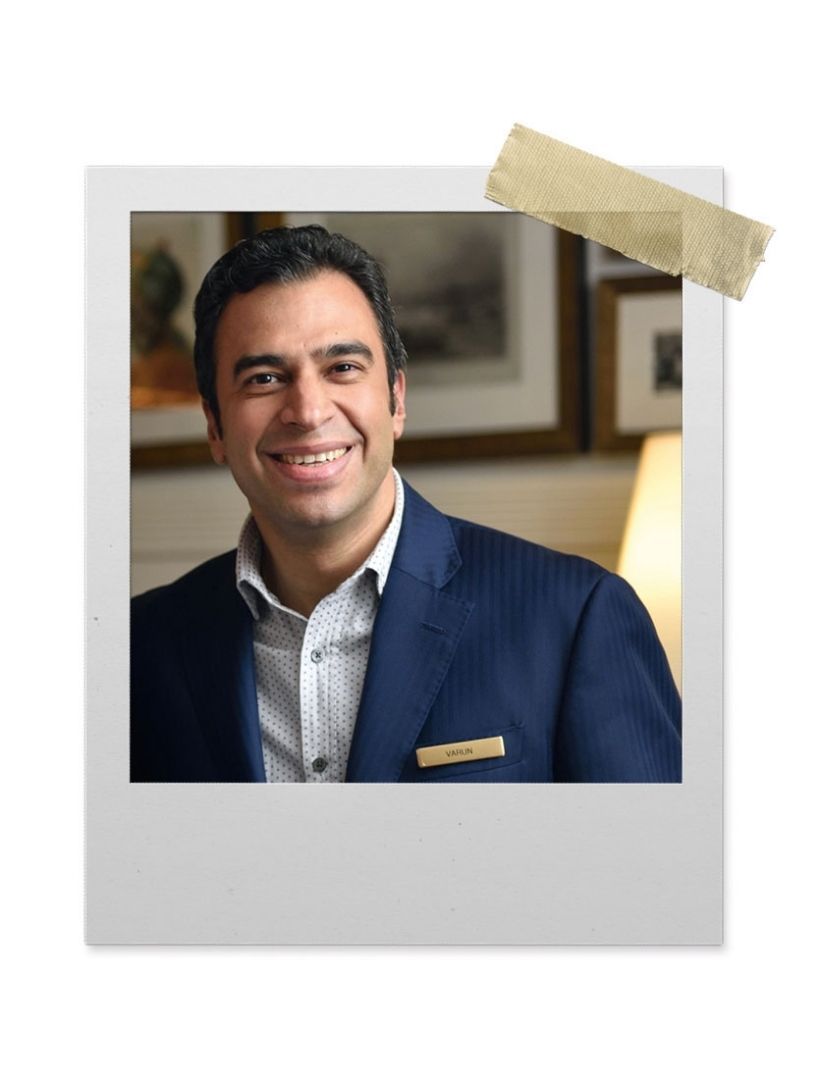 For Varun Chhibber, general manager at The Leela Ambience Gurugram Hotel & Residences, the Maldives is a sweet memory. It was in 2008 that he got an opportunity to launch a resort there. While many warned him about the perils of long-term life on the island, like boredom and lack of high-end medical services, he is glad he took the plunge. "I have the spirit of a wanderer. I had no apprehensions about going there," says the hotelier, who spent two years in the country. "I was based on Velassaru. When you work on an island, personal and professional life overlap."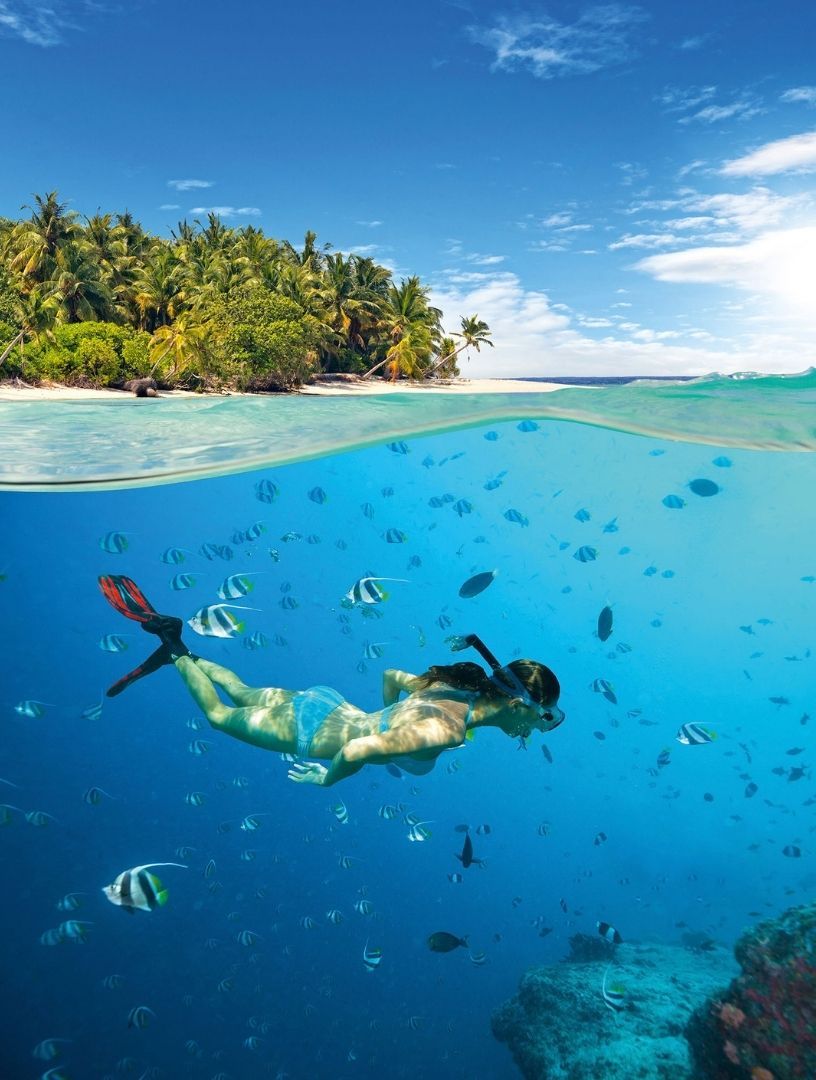 On weekdays he enjoyed the liberty of having lunches with his wife and kid, while weekends were usually spent yachting. "My son was all of eight months when I moved there. It was the most incredible upbringing we could have given him. He would crawl on the sand, enter shallow waters, see corals and sea life," says Chhibber. Eventually, it was time for his son to enrol in a preschool, and Chhibber was itching for the luxuries of a big city. "All holidays come to an end," he smiles.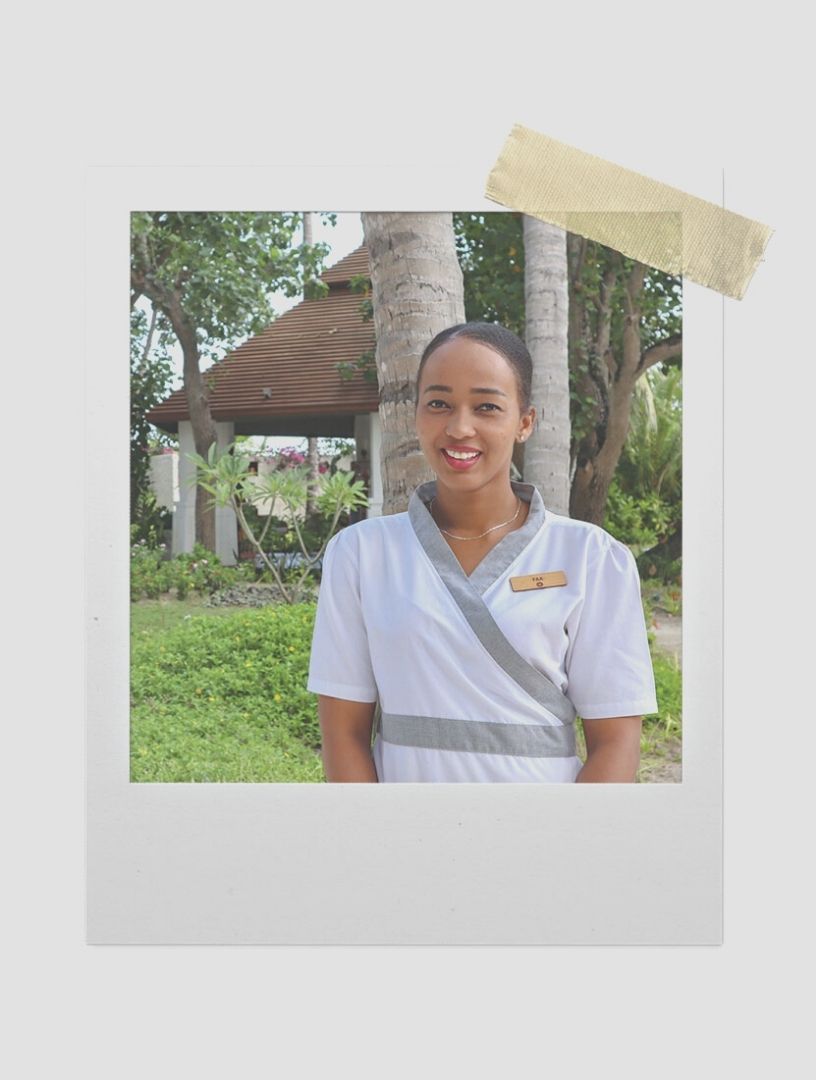 In 2012, Jeanine Fdette Serret moved to the Maldives as a spa receptionist. Over the years, she has worked with multiple brands, including Kanuhura, Anantara, Coco Bodu Hithi, and Jumeirah, and is currently a spa therapist at Ozen Reserve Bolifushi. At the age of 24, it didn't take long for Serret to get used to island life, as she was born and raised in Seychelles. "It is very rare for a Seychellois to move out and work overseas. I wanted to get out of my comfort zone and challenge myself," says Serret. "It is quieter and calmer [here] than Seychelles, perfect for balancing your work and leisure life."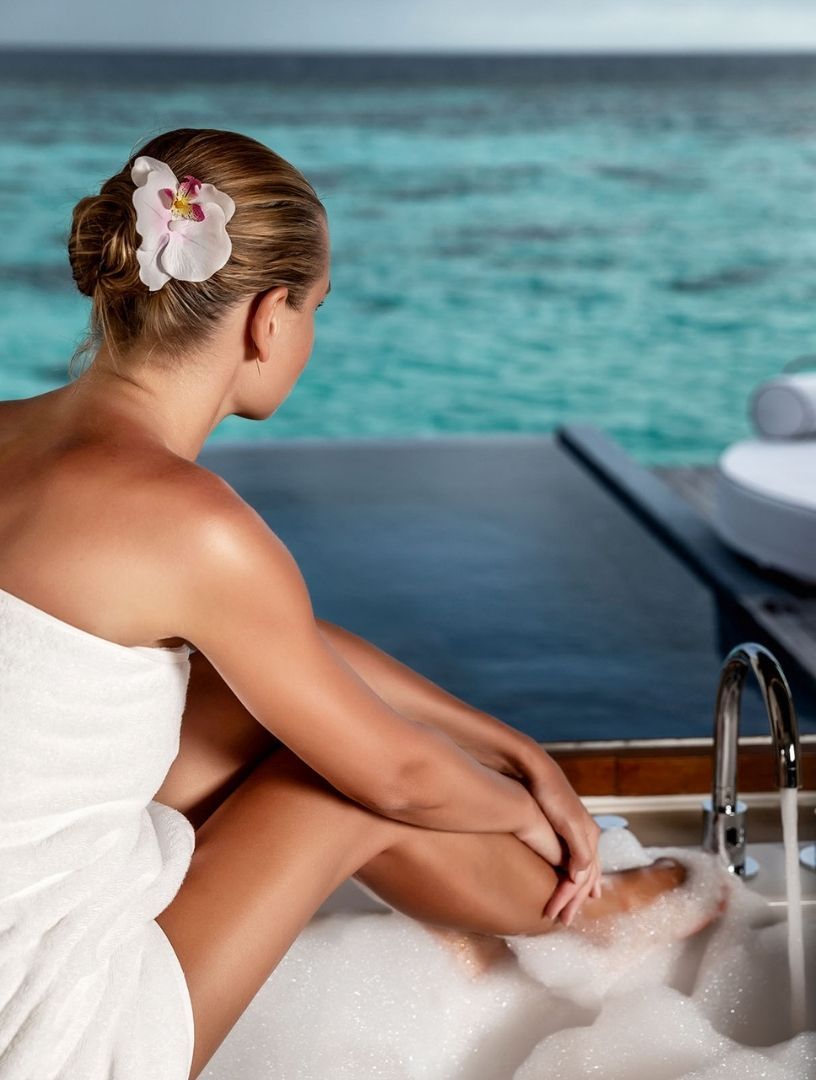 Determined to open a spa school in Seychelles, Serret is busy honing her skills as a masseuse. Even on her holidays, she wakes up by six in the morning. Snorkelling or swimming is usually part of her morning routine. Serret also enjoys the variety of dishes she gets to eat, thanks to her multicultural coworkers. "I've never been to India but I love Indian food, especially stuffed parathas," she says. A monthly calendar activity, such as a movie night, keeps her and the other resident employees of the resort entertained.
Contrary to his peers, Ramsawrup Shriyal, senior sous chef at Hideaway Maldives, wanted to return to India on the day he landed in the Maldives—back in 2006. It was his first time outside of India, and he had no idea what to expect. "I arrived on the island at night, on a rocky wooden boat, with no mobile connectivity. All I could see was water. Feeling overwhelmed, I called back home and couldn't control my tears," he shares. It was not long before Chef Shriyal found comfort in the other Indians at the resort. He then went on to set up the kitchen at Samsara Asian Fusion at Hideaway Maldives. It's been 15 years since, and now, working and living in the Maldives is akin to a spiritual exile for Shriyal. Turns out, sometimes "a small villa with a garden in front and the ocean beyond is all one needs to be content."
Editor's Note: Keeping the current situation of the pandemic in mind, T+L India recommends every reader to stay safe, and take all government-regulated precautions in case travel at this time is absolutely necessary. Please follow our stories on #IndiaFightsCorona for all the latest travel guidelines.
Related: 4 Things To Know Before Your First Trip To The Maldives