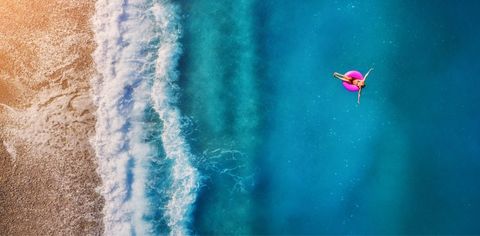 Padubidri beach in Karnataka, which is the cleanest beach in India, is now open for tourists. Interestingly, the Padubidri beach is also the cleanest in the entire world. By Kumar Shree
Much like many other tourist spots in the country, the Paubidri beach was also shut to tackle the Coronavirus spread. The beach, known for its calm and cleanliness, is now open for tourists once again. Those planning their new year celebration on the beach, here's one more location you can pick.
View this post on Instagram
Now that the Udupi district administration has reopened the beach for tourists, both domestic and international tourists can arrive here to soak in some vitamin sea. Also, all the work related to the Blue Flag certification, such as bamboo cladding task, is now wrapped up at the beach with help from Union Ministry of Environment and Society of Integrated Coastal Management (SICOM).
The Padubidri beach is Blue Flag certified. The Blue Flag certification is a coveted tag that serves as an eco-label for beach, marina, or sustainable boating tourism operator. The Denmark-based non-profit Foundation for Environmental Education (FEE) awards this certification across the globe. The applicants must meet and maintain the stringent environmental, educational, safety-related and access-related criteria as laid out by the FEE to qualify and earn their certification.
View this post on Instagram
As of now, eight beaches in India, Kappad beach in Kerala, Shivrajpur beach in Gujarat, Ghoghla beach in Diu, Kasarkod beach and Padubidri beach in Karnataka, Rushikonda beach in Andhra Pradesh, Golden beach in Odisha and Radhanagar beach in Andaman & Nicobar Islands hold the certification.
Padubidri beach is in Padubidri, a small town in Karnataka that sits nearly 30 km away from other known tourist spots such as Mangalore and Udupi. Apart from an ample parking space, the beach also has multiple vendors selling local delicacies, canteens, and clean drinking water.
Related: The Scenic Beaches Of Kerala Have Finally Reopened!
Written By