With our eyelashes and hair frosty as we stood on a frozen lake near Yellowknife and looked toward the horizon searching for a glimpse of anything, we saw it. The faint, whitish-green bands appeared and began to slowly stretch overhead in the starry sky, becoming brighter and more saturated with hues of lime and magenta with every passing moment. Soon, it wasn't just visible in the distance; the aurora was dancing right above our heads. We were surrounded by undulating waves and quick-moving swirls of ethereal light, some reaching down so close that it felt like they might touch us.
Our aurora hunting guide, Joe Buffalo Child, told us that in his mother tongue, Denesułine Yatié, the northern lights are called yaké nagás, which means the "sky is stirring." And stirring it was. The northern lights mean different things to the distinct groups of Indigenous people who live throughout this part of Canada; Joe shared that for some communities in this area, the lights are a sign of loved ones that have passed on. We stood silently for a moment before getting back in the toasty car; we had just spent the fastest hour of my life outside in -40-degree cold, enthralled by the incredible light show.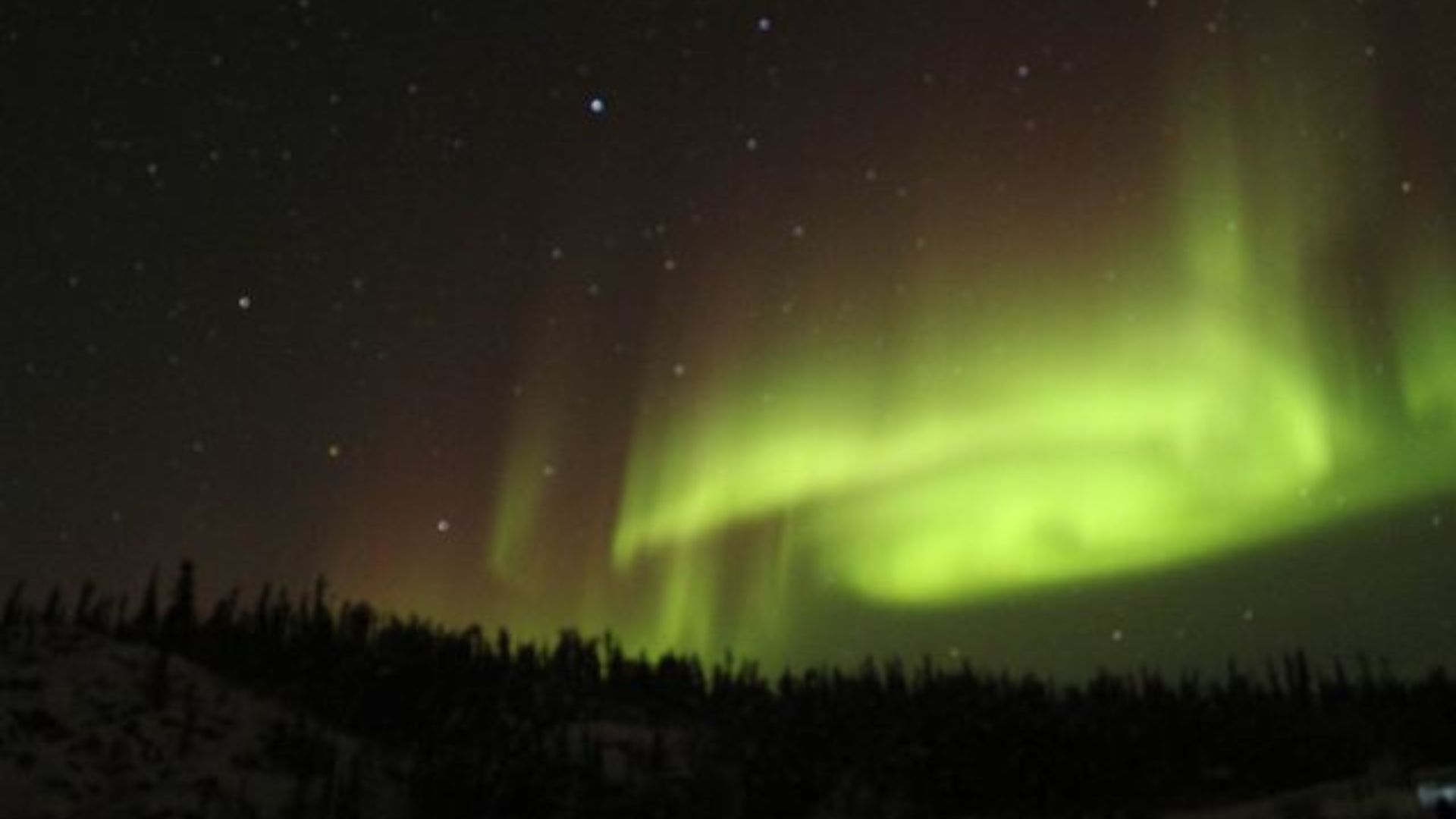 Called the Northern Lights Capital of North America, Yellowknife is a land of extremes. The capital city of Canada's Northwest Territories is located on the northern shore of the deepest lake in North America, Great Slave Lake. Its northern, 62-degree latitude means winters are severely cold, with temperatures sometimes reaching as low as -40 degrees Celsius (as they did when I visited in February). In winter, the area transforms into a snow-covered wonderland frequented by displays of the elusive northern lights, and in summer, the midnight sun makes days stretch up to 20 hours long. It's the setting for a truly once-in-a-lifetime experience, made even more impactful by Indigenous-led tours ranging from northern lights hunting to guided wildlife excursions.
Here's everything you need to know to plan a trip to Yellowknife and chase the northern lights, or midnight sun
When to visit Yellowknife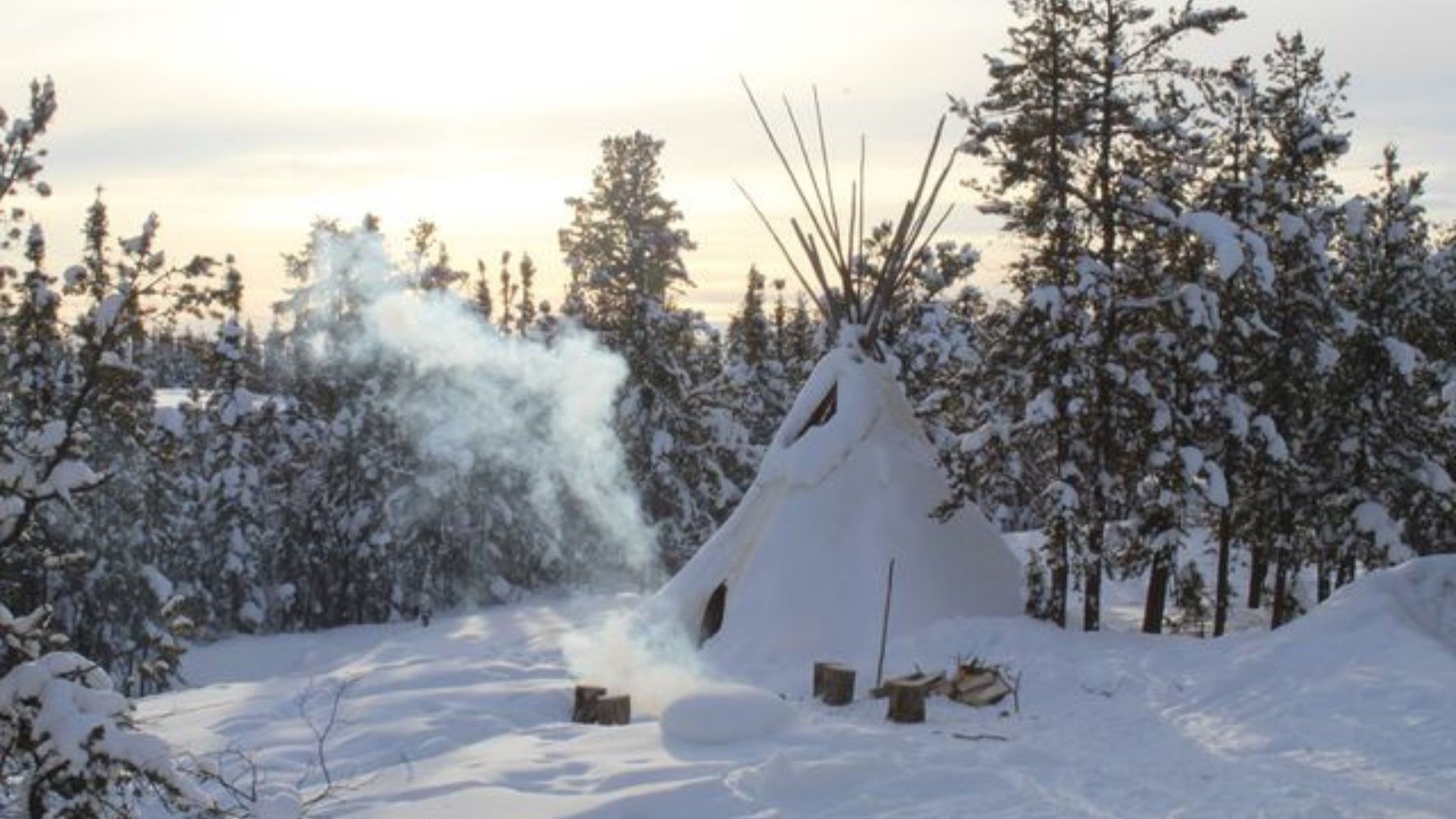 Yellowknife is an all-seasons destination, but the experience is wildly different depending on when you visit. Winter months offer frozen landscapes, snowy outdoor adventures, and prime northern lights viewing, but average lows are in the negative teens, so prepare for extremely cold weather (and pack ample layers, heavy coats, and winter boots, or rent appropriate winter clothing from a company like My Backyard Tours). Summer brings warmer temperatures and the midnight sun, so you can enjoy long days on the nearby lakes or hiking trails. March and September are two of the best months to visit: March hosts the Snowking Winter Festival, complete with an ice castle and event lineup that includes kid-friendly activities, concerts, and comedy shows. It's also a great month for aurora viewing. Meanwhile, September offers an ideal combination of warmer temperatures and stellar northern lights and stargazing opportunities.
Things to do in Yellowknife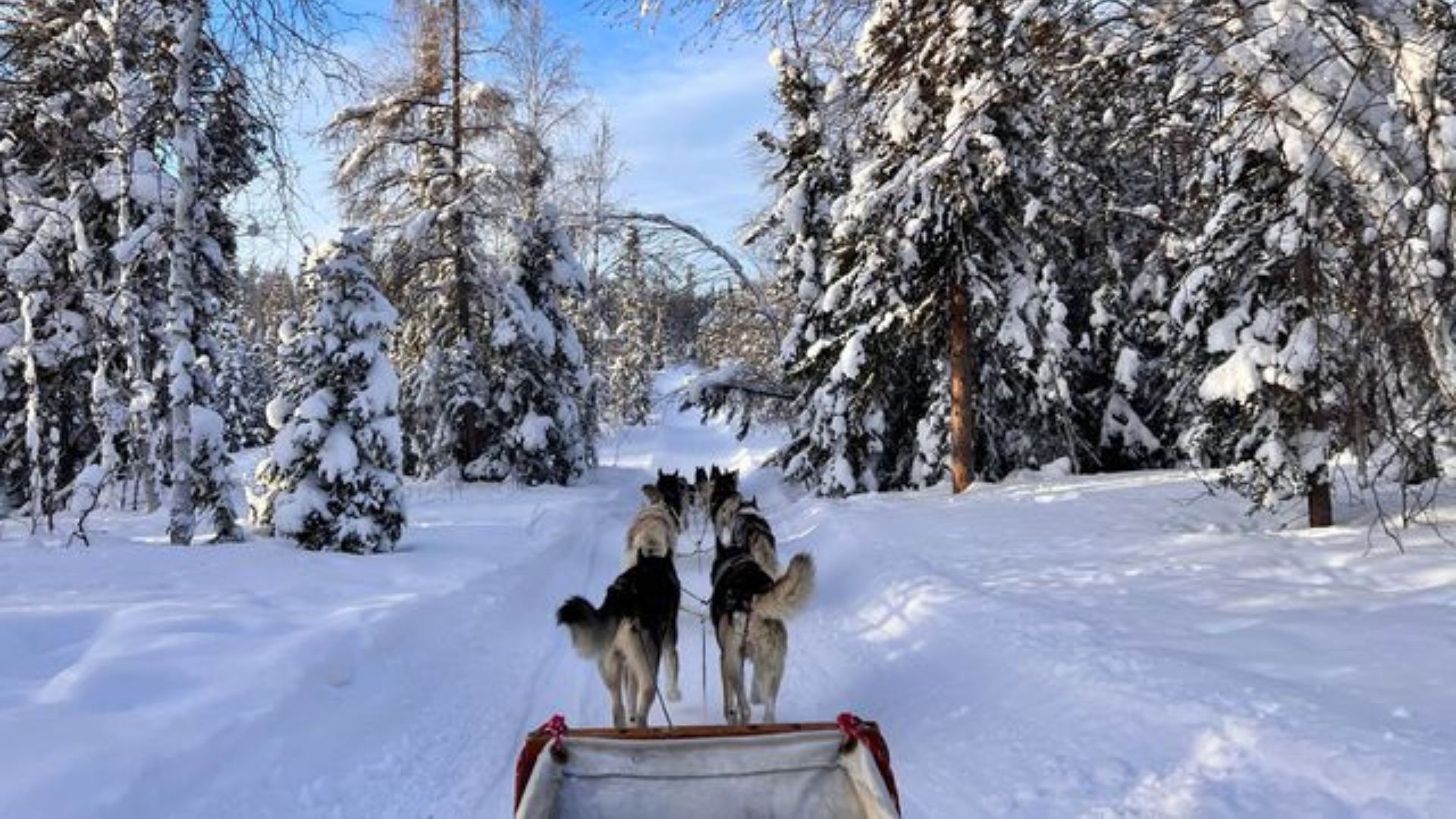 During the summer, boating, fishing, hiking, and soaking in the midnight sun are all popular activities. And snowmobiling, ice fishing, dog sledging, riding along the ice road, and northern lights viewing are the top things to do during the winter. Places to visit at any time of year include the Prince of Wales Northern Heritage Centre, Bush Pilots Monument, and the Northwest Territories Legislative Assembly.
There are many opportunities for Indigenous tourism in and near Yellowknife, and these experiences are a must for anyone visiting the region. Whether on a culture-focused activity or a fishing, hiking, or northern lights experience led by a local guide, Indigenous tour operators provide ways to connect with the communities here and gain a deeper understanding of their culture and history. For example, family-owned North of 60 Aurora Adventures hosts winter dog sledging tours that offer a look into their personal traditions and culture passed down from ancestors.
Chasing the Northern Lights in Yellowknife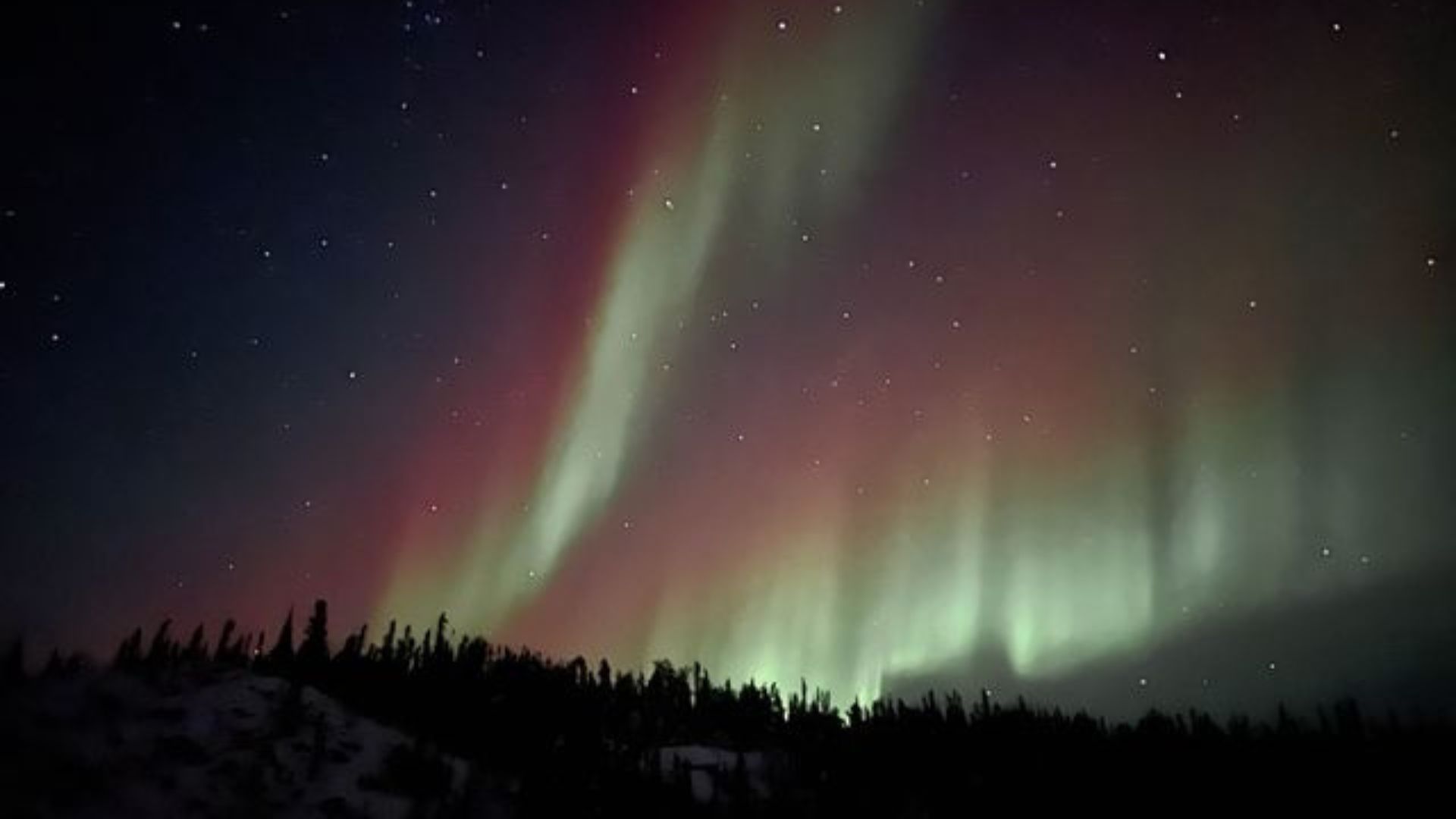 Thanks to Yellowknife's prime position in northern Canada, the city sees the aurora around 240 nights a year, so it's the perfect place to go if you've been dreaming of witnessing this natural phenomenon. (We saw the aurora three of the four nights we were there.) Travellers seeking the northern lights should plan to take aurora excursions for several nights to maximise their chances of spotting them and to experience a few different viewing styles. Indigenous-owned North Star Adventures, run by our guide Joe, drives guests around to viewpoints around Yellowknife, relying on expert knowledge and instinct to find the aurora. Bucketlist Tour offers a cosy cabin where you can sit and snack on fish chowder and bannock while awaiting the lights. Aurora Village has heated teepees where guests can sit and sip on warm beverages between peeks outside at the night sky.
Most northern lights excursions pick up guests from their hotels and drop them off at the end of the night. If you're worried about getting that perfect shot of the lights, ask your guide for help — they likely know all the tips and tricks to snagging the ideal photo of the aurora. The exact timing may vary, but many tours typically start in the evening and end in the early hours of the morning, so prepare for a long (and chilly) night. (Don't worry, it's worth it when you see those green and purple lights dancing overhead.)
What to eat and drink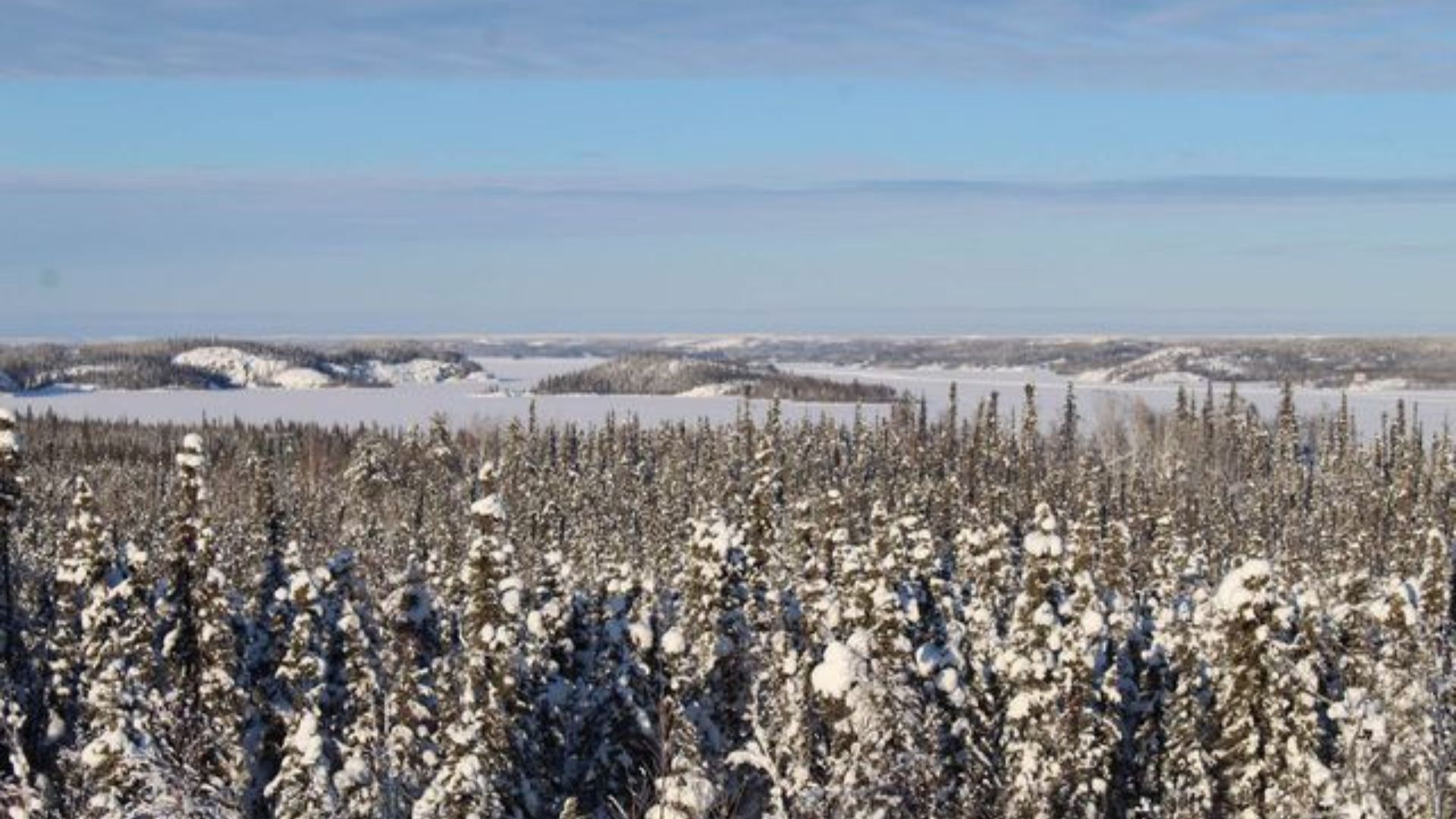 Even though Yellowknife is a small city, there's a range of places to eat, including Ethiopian, Vietnamese, brewpub, and seafood restaurants. Expect to see local fish like whitefish, cod, and trout on menus, plus bison or elk dishes. Bullocks Bistro is a top pick for fish and chips; Fishy People Butchery offers a delicious brunch plus a fish-centric menu with sharing plates at dinner; Sundog Trading Post is the spot for sandwiches, soup, and handcrafted ice cream; and NWT Brewing Company serves local flavour by the pint.
Places to stay
Most visitors stay in the heart of Yellowknife, near the city's restaurants, bars, and attractions. Accommodations range from lakefront Airbnbs to properties like the conveniently located Explorer Hotel, where members of the British royal family, including Queen Elizabeth II, stayed during trips to the Northwest Territories.
Book your stay at the Explorer Hotel in Yellowknife via Booking.com here
Book your stay at the Explorer Hotel in Yellowknife via Agoda.com here
How to get there
Most travellers visiting Yellowknife will need to fly into Yellowknife Airport (YZF) after connecting through another Canadian city (likely Edmonton, Calgary, or Vancouver). Air Canada, WestJet, and Canadian North offer regularly scheduled flights to the city. Tour operators may pick you up and drive you to day and nighttime excursions, and there are taxis readily available in town. If you want to explore beyond the city center, consider renting a car.
This story first appeared on www.travelandleisure.com
Main and Feature Image Credit: Elizabeth Rhdoes
Related: How To Take An Unforgettable Winter Trip To Iceland; Northern Lights And Frozen Waterfalls Included