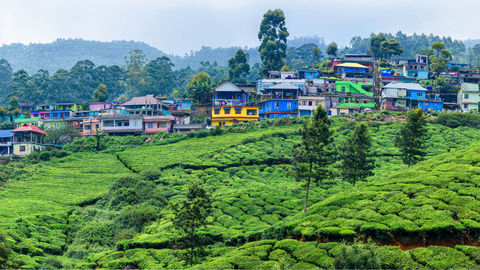 Kerala Tourism has introduced a new project to further heighten the greenery quotient of the state by implementing the Miyawaki forest model. The project aims to create new micro forests at 22 tourism spots across 12 districts in Kerala. By Kumar Shree
Kerala's State Tourism Minister Kadakampally Surendran recently inaugurated the Miyawaki forest model project in the state. He planted a sapling at the Shanghumugham beach, a popular tourist spot in the Thiruvananthapuram district of Kerala.
The special characteristic of the Miyawaki forest model is that they can attain full growth and transform into lush foliage within just five to 10 years. Natural forests, on the other hand, take about 25 to 30 years to achieve the same level of growth. Moreover, the saplings planted under this model become self-sustainable after the first three years.
View this post on Instagram
As per media reports, Surendran also said that nearly 30,000 saplings would be planted across two acres of land. The idea is to essentially populate tourism spots across Kerala, especially urban spaces with micro forests that are comparable to natural forests. The authorities will also plant saplings of medicinal and fruit-bearing trees along with other rare indigenous species.
Even though the model has been used in a few parts of India such as Tamil Nadu, Maharashtra and Telangana, it is already popular in other parts of the world too. The model has helped create more than 3,000 forests in the world regardless of the soil and climatic conditions.
View this post on Instagram
Ecologist and botanist, Akira Miyawaki of Japan's Yokohama National University introduced this concept in the 1970s. The Miyawaki forest model aims to increase the planet's green cover by nurturing native plant species in small patches of land. The model has proved to work wonders towards minimising the effects of climate change and degradation of several other environmental factors.
Apart from working as a shield against noise and atmosphere pollution, the Miyawaki forest model also preserves biodiversity, prevents plant extinction and saves communities by working as a barrier against natural disasters.
Related: This River In Kerala Has Turned Pink! Check Pictures Here To Witness Nature's Marvel
Written By