Encounter Black history, blues music, and their robust relationship in the historic city of Memphis in Tennessee, USA. By Ananya Bahl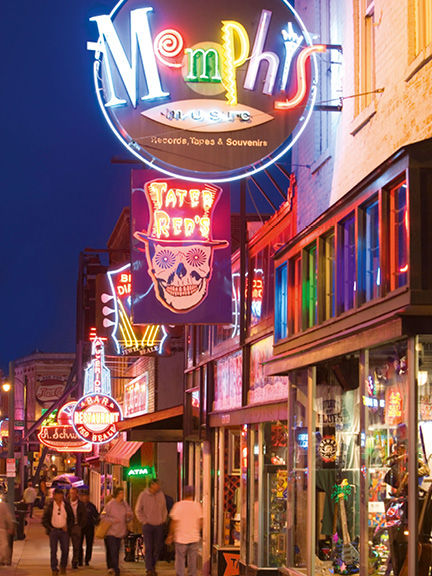 "That's Gandhi, he was an Indian leader who inspired Martin Luther King, Jr.," an American man tells his young daughter as she looks up, wide-eyed, at a mural of the leader of India's non-violent freedom struggle. Their conversation makes me rummage through my purse and find a INR20 currency note, folded and subdued amid all the green US dollar bills. We are at the National Civil Rights Museum in Memphis. Built at—and beyond—the Lorraine Motel, where Martin Luther King, Jr. was assassinated on April 4, 1968, it serves as a stoic and sombre reminder of the resilience of the human spirit. I hand the currency note to the little girl, hoping to help her connect the leader with someone in flesh and blood from present-day India. Perhaps, I do it to offset my own overwhelmed feelings—the museum is an eye-opener and has given me the blues.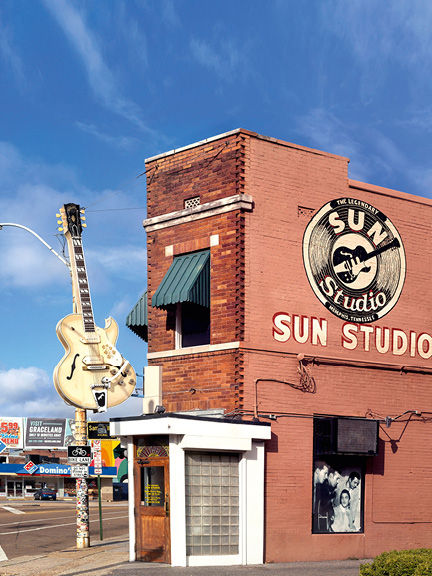 The exhibits begin with gut-wrenching stories of how enslaved people were shipped from Africa to work on American plantations growing tobacco, cotton, rice, sugar, and rum. Extraordinary tales of survival and freedom then follow—acts of defiance, petitions, protests, help from free Blacks, and escape attempts involving slaves 'stealing' themselves by running away. From Harriet Tubman who earned the moniker of Moses by leading scores of fellow slaves to freedom through the Underground Railroad to Josiah Henson whose story of escape from a Maryland plantation became the model for Harriet Beecher Stowe's Uncle Tom's Cabin, the exhibits leave me dewy-eyed. There is also an intriguing story about Abdul Rahman Ibrahima, a West African prince who was kidnapped and sold to a Mississippi plantation. After 38 years of labour, his letter, written in Arabic, reached the Moroccan Sultan who then negotiated his release.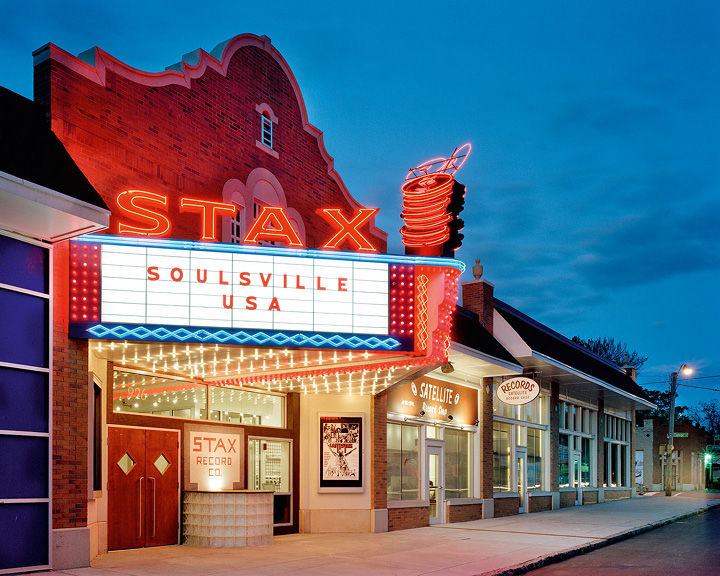 The showcases make me realise that we must face even the most horrifying realities of our history. It is only then that we can know, do, and be better. The most poignant exhibits show maps that mark locations where lynching crimes were committed against African Americans who voted in large numbers, the rise of Malcolm X and the subsequent involvement of the African American Muslim community, the Church as a benevolent cornerstone of life during trying times, and peaceful sit-ins (in which young adults 'sat' at restaurants where they were refused service because of their colour, to register protest). In the education section, I am regaled by a little girl, no older than eight, whose mother coaxes her to sing Ain't Nobody Gonna Turn Me Around, famously referred to as a 'freedom song' by protestors and often sung during the Civil Rights Movement marches. A few minutes before that, her mother was berating her for throwing tantrums about going to school, "You see this, girl? This is what your grandparents had to go through for school!" Her frustration is real—I am shocked at the discrepancies in salaries for teachers and the lack of infrastructure for African American students in those times. In 1961, the Memphis 13, which included gutsy first-grader Sheila Malone, were the first African American students from the city to be integrated into white schools. There's also a life-size bus with a statue of Rosa Parks, as she must have been sitting in Montgomery when she refused to give up her seat for a white person. Her arrest sparked a year-long bus boycott in the late 1950s, which forced policy makers to review crucial laws. The exhibits end at Room 306, which has been preserved as it was on the fateful day when Martin Luther King, Jr. was shot.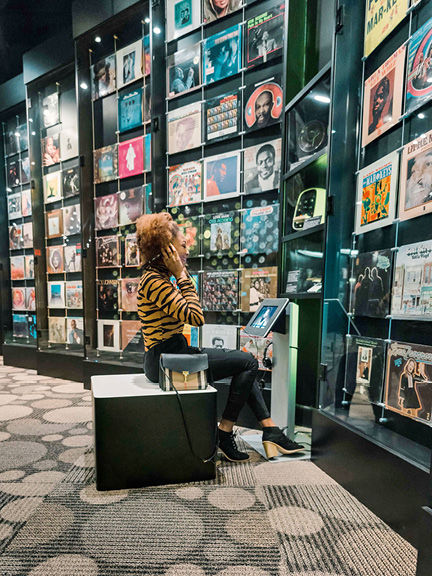 Among the local displays, an ad for a musical performance about struggle and survival triggers my foray into the other side of Memphis—the melodic kind of blues. Blues music emerged as a direct response to the agony of field workers in the plantations and the influence of rural Black churches. It can be said that if jazz music, with its free-flowing tunes and artistic expression, embodied democracy in action, then blues represented the melancholy of those denied full participation in American democracy. Songs and lyrics were directly inspired by the daily range of emotions—personal and political—of the artists. The great blues maestro BB King once said that blues songs were "an expression of anger against shame and humiliation."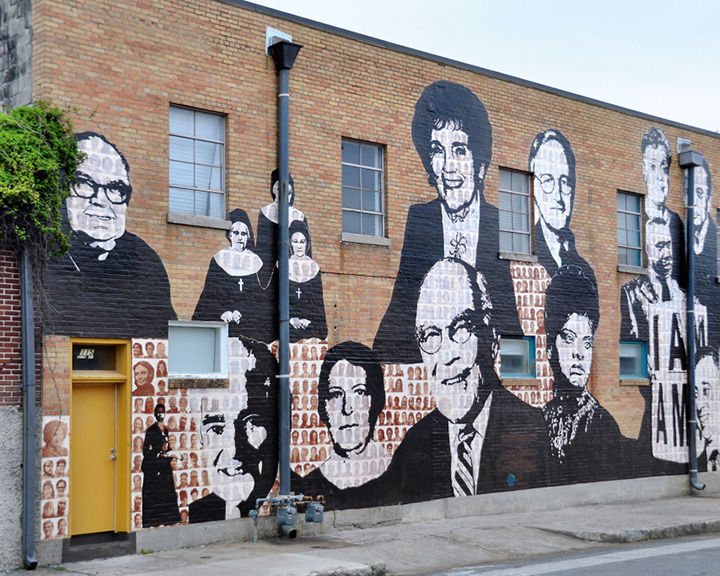 I'm told that the quintessential way to experience blues music is to visit Beale Street in downtown Memphis. Sparkling neon signs, street buskers, dancers, restaurants, shops, and more than two dozen nightclubs and bars make up this street, a National Historic Landmark which was declared the 'Home of the Blues' by an act of the US Congress. It has seen the likes of Muddy Waters, Memphis Minnie, Albert King, and BB King perform. Another mesmerising performance is that of the Beale Street Flippers: a group of gymnasts who literally 'flip' from one end of the cobbled avenue to the other.
I walk the length of the street to settle at a bar that suits my musical taste. Melodies spill out from each establishment. Unable to decide, I split my night among Rum Boogie Cafe, boasting one of the best rum menus east of the Mississippi; BB King's Blues Club, with southern food like fried catfish and macaroni and cheese, along with a live stage; and Silky O'Sullivan's, with its collection of tower-climbing live goats and a raucous St Patrick's Day Parade surprise. Beale Street also hosts the annual Memphis Pride Fest every September.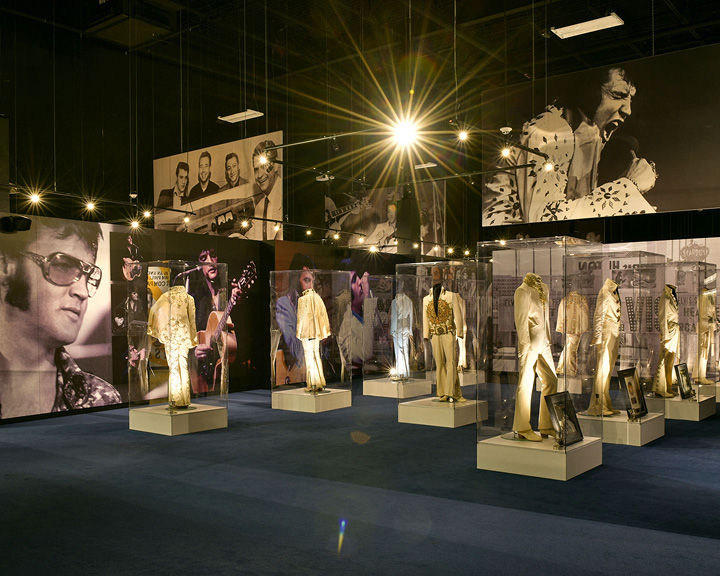 Not too far from Beale Street are two iconic music establishments. The Stax Museum of American Soul Music is where I learn about the beginnings of soul music in a simulation of a country church, dance on a special floor, get a glimpse of period recording equipment, and take in their hall of records. Then, I make my way to Sun Studio, known as the birthplace of rock 'n' roll. On a 45-minute guided tour, I am told legendary tales of how greats like BB King, Johnny Cash, and Jerry Lee Lewis were discovered here. I also get to stand in the booth where Elvis Presley recorded his first songs.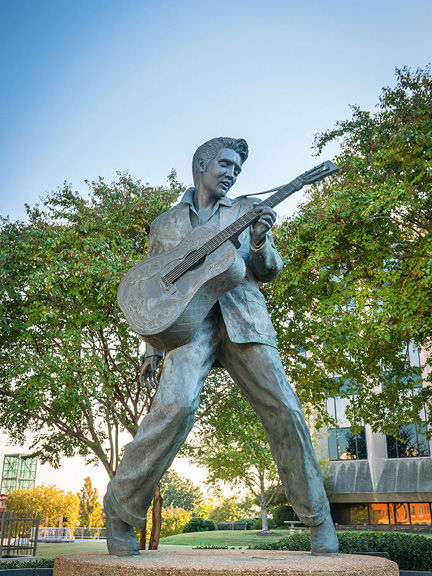 And so, fittingly, my final stop in Memphis is Graceland, Presley's home that sprawls over more than 100 acres. His simultaneously eccentric and elegant mansion, car collection, artefacts, photographs of significant moments, and even his airplane collection are exhibited here. To get a taste of The King's life, I head to Graceland's Glady's Diner, which serves up one of Elvis's favourite snacks: the peanut butter and banana sandwich. Graceland serves as a befitting and grand end to my tryst with this historic and musical city. With a full heart and stomach, all I can say to Memphis is: thank you, thank you very much.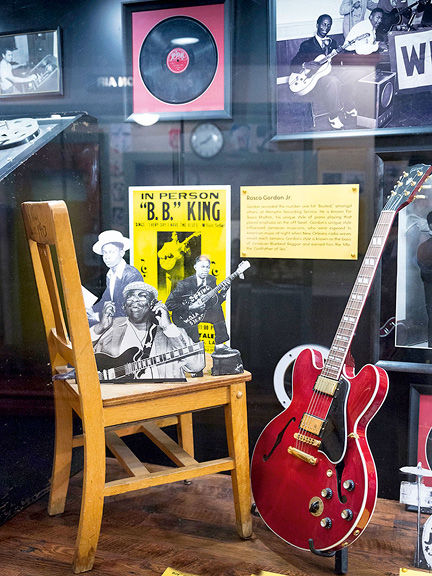 GETTING THERE
Air India operates one-stop flights to Memphis from Delhi, United Airlines does the same from Mumbai.
STAY
The Peabody Memphis is a luxurious, historic hotel that is located a stone's throw from Beale Street. Charming hospitality, elegant rooms, cosy restaurants and bars, and a delightful march by its resident ducks are counted among the pleasures of this hotel that have been an institution in Memphis since 1869. From INR 15,331 a night.
DO
Ride the vintage Downtown Memphis Trolley, watch a Broadway or comedy show at the Orpheum Theatre, have a soda or milkshake at the nostalgic soda fountain at A. Schwab, and visit the Centre for Southern Folklore.