#DiscoverTheUndiscovered: Melukote, A Temple Town Near Bengaluru, Charms With Its History And Architecture
A temple town dotted with stone arches, water tanks, and monuments that reflect a rich past, Melukote is a hidden gem waiting to be discovered. Text and photographs by Bindu Gopal Rao
If there is one thing I must thank the pandemic for, it would have to be discovering Karnataka, my home state. And one such charming destination located 150 km from Bengaluru is the town of Melukote. While I always saw sign boards indicating the diversion to Melukote many times when I drove between Bengaluru and Mysore, it was only recently that I finally visited the town.
Spiritual Sojourn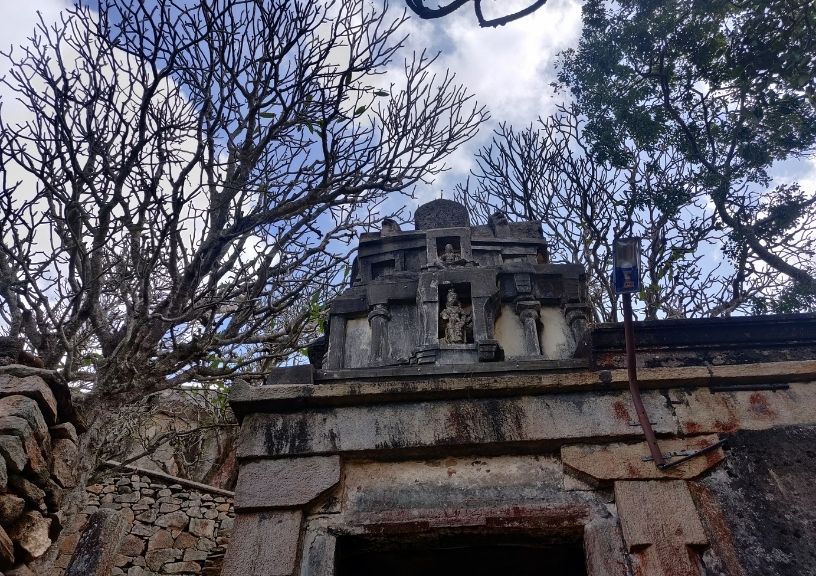 Driving to Melukote from Bengaluru roughly takes a little over three hours and it is a largely scenic route. As I reach closer, the first thing I notice is the stunning façade of the Yoga Narasimha temple atop a hillock, visible from a distance. The entrance of the town has a beautiful, ancient, pillared hall, which sets the right tone for what to expect in Melukote. My first stop is Cheluvaraya temple, which has ornately carved pillars as part of its architecture. The 1000-year-old temple has received the patronage of Mysore's Wodeyar dynasty, who gifted two gold crowns called Vairamudi. The annual Vairamudi festival is an important event, where the deities wear the crowns and are taken on a procession. A small drive up a narrow winding road takes you to the parking area from where you can take the steps to reach the Yoga Narasimha temple. The climb to the temple, perched at 1,777 metres above sea level, is moderately tough but will give you a panoramic view of the town that is not to be missed. Though be aware that this place has monkeys so it is advisable not to carry any bags.
Architectural Notes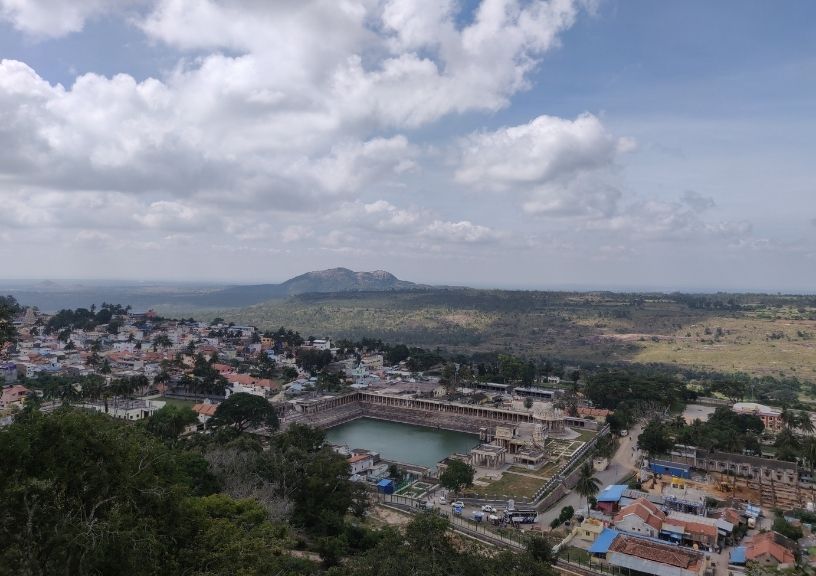 While Melukote has several temples that dot its landscape, there is a lot more to see. Stop at Pushkarini, a large temple tank that finds mention in ancient scriptures. The water body here is said to be one of the largest in the state and is surrounded by large stone pillars. Further away, there is a set of twin step wells called Akka Tangi Kola (akka means elder sister and tangi means younger sister in Kannada). It is said that one of the sisters was very keen to build the water tank while the other one did it only because her sister did. The tank built by the sister who put her heart into it is said to be sweet and clear while the other is muddy and is used to wash clothes and dishes. The twin tanks surrounded by steps however make a compelling sight. The road that leads up to these tanks is dotted with greenery and it is recommended you keep your eyes peeled for some amazing birdlife. I saw a female paradise flycatcher, Brahminy kites, and great tits when I was here.
History Beckons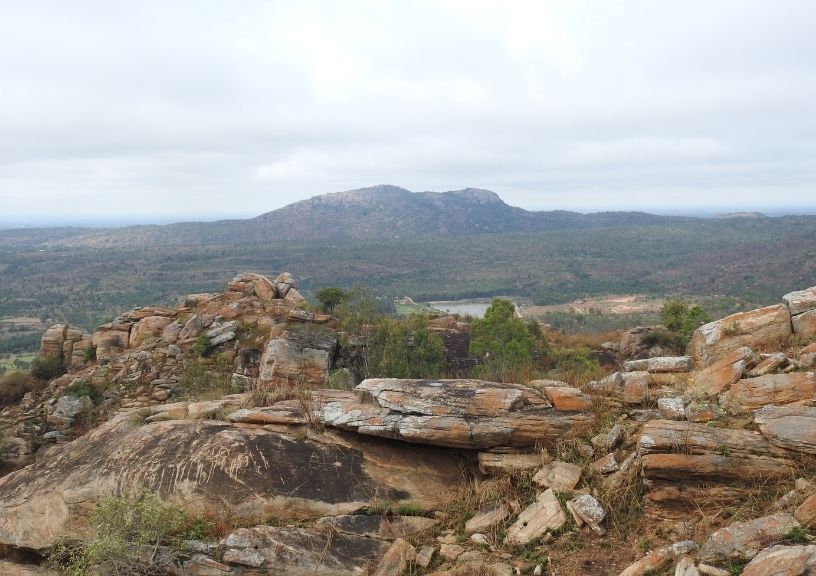 Also stop at Raya Gopura, believed to have been completed in a day. It can be reached using a short flight of stairs and you will see four intricately carved pillars here. It is also called Gopalaraya entrance and is an incomplete structure. Legend has it that the sculptor who took the challenge to build the pillars and tower in one night was tricked by his opponents, who rang the morning bells at two instead of five in the morning. The sculptor abandoned his work and left the pillars as such. The views from the surrounding area are fantastic. At one end of Melukote is Dhanushkodi, which finds mention in the epic Ramayana. ocals believe that Rama and Sita stayed here for a while during their 14-year-old exile. They tell me that when Sita was thirsty, Rama shot an arrow through the rock and water gushed out so Sita could quench her thirst. The site can be accessed by walking up a hillock. While there are no steps as such, you have a railing that is helpful as you navigate the rough cuts and crevices along the path upwards. Once you reach the top you can see the small hill pond and a small temple dedicated to Hanuman. The sweeping view of the landscape from here makes for many Instagram worthy pictures.
Activity Mix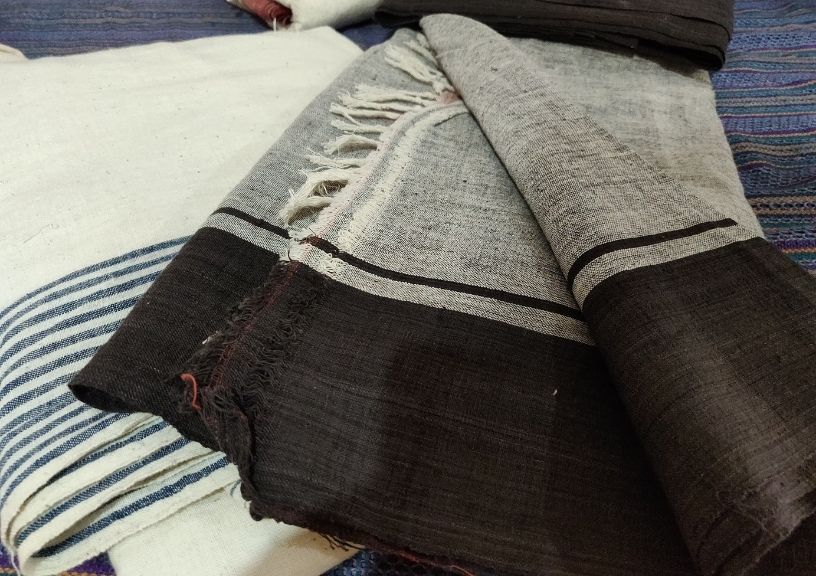 Melukote is also home to a one-of-its-kind Academy of Sanskrit Research, which houses thousands of Vedic and Sanskrit manuscripts and a library with 11000 manuscripts and 35000 books. The adjoining Sanskrit college, Sri Veda Vedantha Bodhini Sanskrita Mahapatashala is a Government college that was started in 1854, one of the oldest institutions in the state. You can walk in and the staff do take time and explain the work being done here. A place that I recommend you visit is the Janapada Seva trust where you can pick up some exclusive khadi wear. Melukote, interestingly, is also known for quality handlooms especially dhotis, sarees, and the like. This trust has an artisans training centre, a dairy unit and a residential school and you can see how khadi clothes are made. There is also a small sales counter where you can buy khadi products. If you would like to see the weaving process, it is at another location a few kilometers away, something I missed as the day I was here, the weaving center had a day off. If all the sightseeing has you hungry, a stop at Subbana Mess is recommended. Try the puliyogare (tamarind rice) and the sweet Pongal here – something that is well known here. The puliyogare is also part of the prasad at the temple and you will see several places that sell the same across the town. In fact, you can also pick up puliyogare mix, snacks, and sweets as food souvenirs to take back home.
How to reach Melukote?
The closest airport is Mandakalli Airport in Mysuru, which is roughly 60 kilometres away. However, only limited domestic flights ply to this airport. The closest international airport, Kempegowda International Airport Bengaluru, is approximately 170 kilometres away.
Related: Halebidu Temples In Karnataka: A History Lover's Delight!