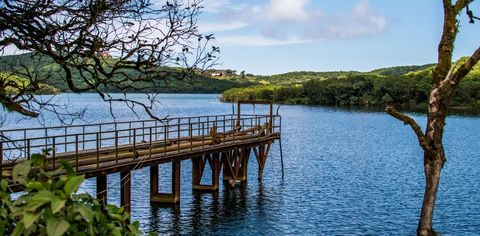 If you're looking to visit dreamy places near Mumbai over the weekend, here's some good news for you. Two popular tourist hotspots in the state have reopened. By Yagnoseni Das
View this post on Instagram
After months of COVID-19 restrictions and lockdowns, the Maharashtra administration has finally reopened two tourist hotspots: Mahabaleshwar and Panchgani. However, viewing points in both places will remain closed until June 29. Visitors must abide by a few COVID-19 protocols, too. Those who wish to stay overnight must carry a negative RT-PCR or rapid antigen test report (RAT), issued not more than 72 hours before the visit. On the other hand, those visiting for a day need not carry a negative COVID-19 test report.
"[…]those planning to stay at any hotel, farmhouse, or private bungalow need to have a negative report. Standard operating procedures have been given to the hotel owners. The market will remain open from 8 am to 4 pm and the tourist viewing points like Arthur's Seat, Lodwick point, Venna Lake, etc. will remain closed for now. The decision on opening the viewing points will be taken next week [that is, June 29]," said Sangeeta Chougule Rajapurkar, the sub-divisional officer for Wai, in a statement, according to Times of India.
View this post on Instagram
The district administration will also conduct a rapid antigen test for every visitor at the Dandeghar naka (check-point). Noting that hotels suffered immense economic losses in the last 15 months, Javed Sunesra, President of Panchgani Hotels and Welfare Association said in a meeting conducted with the representatives of traders and hoteliers and the administration at Hirda Rest House, "Every 10 days we will conduct an RT-PCR test for staff, and once vaccines are available, complete staff will be vaccinated," reports Hindustan Times.
Shekhar Singh, district collector of Satara—where Mahabaleshwar and Panchgani are located—reports to media that the positivity rate of Satara is 8.6 per cent, while the bed occupancy stands at 37 per cent. In doing so, Singh states that the district now comes under level three—as opposed to level four the previous week.
Meanwhile, Kolhapur district, which is still in the Level 4 category, will keep its monsoon spots shut for tourists. Dajipur Wildlife Sanctuary and the waterfalls in the Radhanagari region will remain closed throughout the monsoon as well. Lonavla, another popular hill station in Maharashtra, will also keep its tourist spots closed to avoid overcrowding.
Editor's Note: Keeping the current situation of the pandemic in mind, T+L India recommends every reader to stay safe, and take all government-regulated precautions in case travel at this time is absolutely necessary. Please follow our stories on COVID-19 for all the latest travel guidelines.
Written By