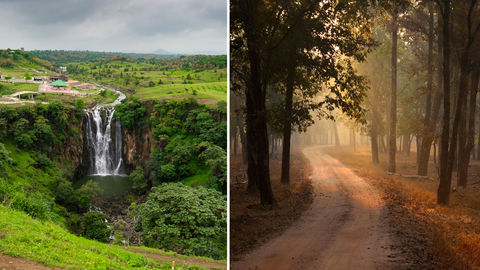 Bored of working from home? How about switching things up a bit? Madhya Pradesh's new 'workcation' initiative has rounded up five of its most scenic jungle resorts, from where you can resume your office work, rejuvenate and be surrounded by nature. By Amitha Ameen
View this post on Instagram
Madhya Pradesh's tourism board has come up with an exciting initiative called 'Workcation' for those of us who are raring to step out of our homes. After staying indoors for over five months and working-from-home throughout this period, this new concept of Madhya Pradesh tourism board has already piqued many's interests.
While work-from-home may be our reality for the foreseeable future, it does not necessarily mean that we need to be bound to the four walls of our homes. As travel restrictions around the country begin to ease, more people are looking at alternative options from where they can continue to work while combining it with a holiday, to make it a workcation. Who wouldn't want a working setup in the midst of a jungle, with the gurgling sound of a nearby river or waterfall and the call of birds and other wildlife to keep them company?
While a normal office workday would not have made this possible, thanks to the mandatory work-from-home rule, today, we get to choose from where we continue with our daily official tasks. And, the best part is that we can wrap up our work and quickly step into an adventure mode in the midst of nature, as opposed to being stuck in traffic for hours after work while trying to get home in the city.
View this post on Instagram
MD S Vishwanathan, MP Tourism Development Corporation said that they have listed five jungle resorts that will surely attract worn-out employees who are looking for a change in scenery. The five resorts are White Tiger Forest Lodge, Bandhavgarh, Bison Retreat, Satpura National Park, Kipling's Court, Pench National Park, Champak Bungalow in Pachmarhi, Sailani Island, Omkareshwar.
High-speed internet connectivity, all-day electricity, room service, high standards of hygiene and sanitization, and panoramic views to keep you company without having to compromise on work! What else does one need?
Related: #TnlSupportsLocal: Our Top Boutique Hotel Reccos In Madhya Pradesh For Your Rebound Vacay
Written By