Lisbon is arguably Western Europe's most underrated capital city. It's also one of the continent's oldest. First founded as a trading port city in 1200 BC, Lisbon pre-dates Rome. Most of the old city was destroyed in an earthquake in 1755. But today, the "City of Light" is thriving. In the last 50 years, its population and annual visitors have more than doubled as the rest of the world discovers what this second city on seven hills has to offer. Indeed, Lisbon checks all the boxes. It's home to colonial architecture, destination museums, and even its own genre of music. Hop on an iconic yellow tram and explore a fortified castle, a bustling waterfront, or a colourful maze of cobblestone streets. There's fun food – think themed trucks and even cereal bars – and fine food – five Michelin-star restaurants. At night, retire to a funky hostel, beautiful boutique property, or a 16th-century five-star hotel. By Katie Jackson
Time Zone
GMT during the winter (last Sunday in October – last Sunday in March)
GMT+1 during the summer (last Sunday in March – last Sunday in October)
Best Time to Go
Lisbon is a shoulder season destination. The best time to visit is in the spring, March to May, or fall, September to November, when the weather is pleasant. During the winter months, it's often cloudy or raining, and the city can feel like a ghost town. During the summer, peak tourist season, temperatures can be uncomfortably hot, crowds are common, and it can be hard to find accommodations (plus rates are higher).
However, you'll definitely want to visit mid-June if festivals are your thing. Sunday, June 13 is St. Anthony's Day – Lisbon's most beloved holiday and an entire night filled with parades, dancing, and plenty of grilled sardines.
Things to Know
Currency: Euro
(Check the current exchange rate)
Language: Portuguese
I don't speak Portuguese: Nao falo portugues
Where is the…: Onde está
Thank you: Obrigada
Calling Code: +351 21
Outlets: Portugal uses type F and type C plugs. So, pack an adapter or be prepared to buy one at the airport. Since the voltage in Portugal is 230V you may also need to bring a converter if you're using an appliance that isn't compatible with 230V.
How to Get Around
Trains: Lisbon's trains (CP) which connect to major cities and surrounding towns, are frequent, reliable, and affordable. Tickets can be purchased at stations, online, or on the Comboios de Portugal app. The metro (Metro Lisboa) is just as user-friendly. There are four coloured lines. The red line goes all the way to the airport, and single rides cost less than €2 (INR 176). Don't forget to validate your tickets before boarding and hold on to them until your ride is over.
Buses: Lisbon's bus system (Carris) runs 24/7 and includes two electric trams (including the historic yellow trolleys) and a funicular. Single rides are €2.
Taxis: Lisbon's taxis are abundant and certainly affordable, unless you use them during rush hour. Fares depend on where you're going, what time of day you're going, and how much luggage you have with you. Coop Taxis tend to be the most trusted. Always have cash available as credit cards aren't always accepted. Rideshare: Uber and Cabify, a Spanish rideshare company often cheaper than Uber, are both available here. Upon arriving at the airport, follow signs for the Uber pickup location.
Best Hotels
The One Palácio da Anunciada
Address: Rua das Portas de Santo Antão, 112-134, 1150-268 Av. Liberdade / Restauradores Lisbon, Portugal
Phone: (351) 21-041-2300
Website
Lisbon's newest five-star property, The One Palácio da Anunciada, is housed in a 16th-century palace located in Lisbon's most exclusive neighbourhood. After a soft opening in 2019, it's now up and running with 83 well-appointed rooms surrounded by manicured French gardens housing a spa, an outdoor pool, and even a solarium.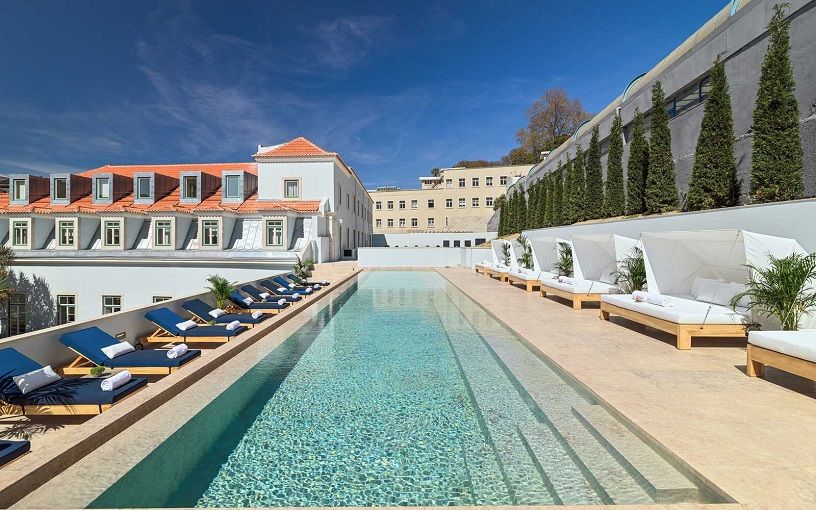 Tivoli Avenida Liberdade Lisboa
Address: Av. da Liberdade, 185, 1269-050, Lisbon, Portugal
Phone: (351) 21-319-8950
Website
Highlights at this five-star hotel located on one of the most expensive avenues in the world include an outdoor pool surrounded by a tropical garden and a chic rooftop bar with city views. The property also has an award-winning seafood restaurant and a luxury spa complete with a 24-hour fitness centre. Deluxe rooms start at $280 (INR 20,853)/night while the Diplomatic Suite, decorated with pieces that once belonged to the late Portuguese actress Beatriz Costa, starts at $1200 (INR 89,373)/night.
Hotel Britania
Address: Rua Rodrigues Sampaio, 17, 1150-278, Lisbon, Portugal
Phone: (351) 21-315-5016
Website
Billing itself as the only surviving original Art Deco hotel in Lisbon, Hotel Britania is a design-forward boutique property straight out of the 1940s. It's located just off of Avenida Liberdade on a quiet street. There are only 33 rooms but all have private marble bathrooms and powerful AC (a real luxury in Lisbon). Rates start around $100 (INR 7,447)/night.
Tesouro da Baixa by Shiadu
Address: R. Dom Duarte 3, 1100-240, Lisbon, Portugal
Phone: (351) 91-417-6969
Website
An ideal home base for exploring Barrio Alto and Chiado, the tried-and-true Tesouro da Baixa by Shiadu is just a five-minute walk from the main train station, Rossio. Like every Shiadu property in Lisbon (and there are six) accommodations are modern, yet classic, and minimalistic, yet comfortable. Guest reviews are always stellar, if not perfect, and rates start at just $80 ( INR 5,958)/night, including breakfast.
Dare Lisbon
Address: R. dos Sapateiros 135, 1100-422, Lisbon, Portugal
Phone: (351) 21-346-1407
Website
Dare Lisbon specialises in rooms that feel like home, not hotels. This hospitality company prides itself on its 23 mini-apartments each outfitted with a well-equipped kitchenette. Think coffee maker, fridge, microwave, electric cooktop, stick blender, and even a dishwasher. Rooms also include AC; rates start at $120 (INR 8,937)/night (long term rates are available).
The Lumiares Hotel & Spa
Address: 142 Rua do Diário de Notícias 1200-146, Lisbon, Portugal
Phone: (351) 21-116-0200
Website
This high-end hotel and spa with luxury apartment vibes is perched on a hill in Barrio Alto. The rooftop restaurant and bar have sweeping views of the city's skyline and serve seasonal, locally sourced fare. Rooms have high ceilings and are spacious, by European standards. They include kitchenettes or full kitchens and living areas. Rates start at $195 (INR 14,523)/night.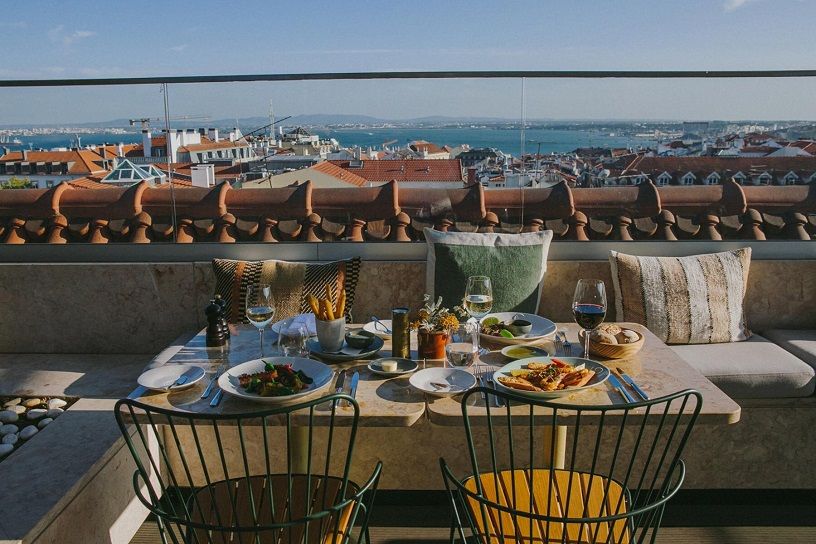 My Story Hotels
Address: Rua dos Condes de Monsanto, 2, 1100-159, Lisbon, Portugal
Phone: (351) 21-886-6182
Website
All four My Story Hotels in Lisbon are contemporary, budget-friendly properties housed in recently renovated historic buildings. They're popular with younger crowds who want to be within walking distance of nightlife but not on top of it. Rates start at $80 (INR 5,958)/night, and rooms are mostly singles and doubles.
Best Restaurants
Time Out Market (Upscale food court)
Address: Av. 24 de Julho 49, 1200-479 Lisboa, Portugal
Phone: (351) 21-395-1274
Website
Time Out Market is Lisbon's answer to New York City's Eataly. Located in a historic market hall just a stone's throw from the waterfront, it features more than two dozen popup versions of the city's best restaurants and bars. It also hosts special events including cooking classes and is home to an exciting fish, meat, and produce market featuring the freshest ingredients around.
Pasteis de Belem (Portuguese)
Address: R. de Belém 84 92, 1300-085 Lisbon, Portugal
Phone: (351) 21-363-7423
Website
Since 1837 people have been lining up at this beloved Lisbon institution selling baked goods faster than they can bake them. Legend has it the secret recipe for Pasteis de Belem's best-selling sweet custard tarts came from within the Jerónimos Monastery. There's usually a massive line, and sometimes it can take a while to get a table inside. But it's always worth the wait.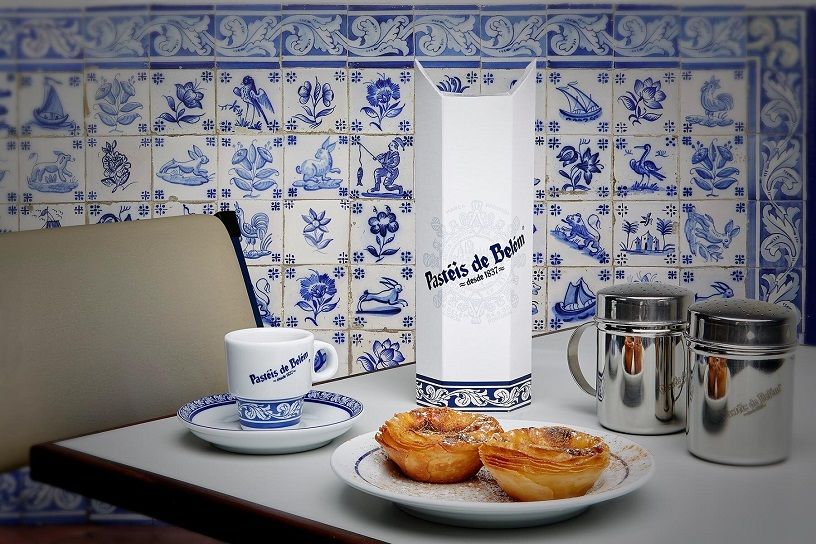 Tapa Bucho (Portuguese)
Address: Rua Diário de Noticias n 122 1200-281 Lisbon, Portugal
Phone: (351) 91-456-6392
Website
It's hard not to go to town at this tapas bar where there are at least four kinds of croquettes centred around exotic proteins like oxtail and alheira (all served with amazing aolis) and pisco sours so good they deserve a cult following. Reservations are highly recommended because the terrace is small and tables go fast. Portions are quite generous, for the low prices, so keep that in mind as you order.
Barrio Do Avillez (Portuguese, Pizza)
Address: R. Nova da Trindade 18, 1200-303 Lisbon, Portugal
Phone: (351) 21-583-0290
Website
The brainchild of Chef José Avillez, Barrio Do Avillez is a great way to experience food created by the first chef to bring two Michelin stars to a restaurant in Portugal. This culinary complex includes – Taberna, which serves elevated traditional Portuguese fare and the perfect lunch spot; Páteo which specialises in speciality fish and seafood; and Mini Bar, a gourmet gastro bar with bold flavours in small bites. Finally, there's Pizzaria Lisboa, which offers a family-friendly atmosphere and pizzas prepared with 00 flour, San Marzano tomatoes, and mozzarella Fior di Latte.
Augusto Lisboa (Breakfast and Brunch)
Address: Rua Santa Marinha, 26 1100491 Lisbon, Portugal
Phone: (351) 21-887-2746
Website
With its bubblegum pink façade and the line out the door on the weekends, it's hard to miss Augusto Lisboa. This dreamy, details-forward restaurant may only serve breakfast and brunch but it's ranked #2 out of more than 5,000 Lisbon restaurants on TripAdvisor. The complete opposite of a greasy spoon, it serves the freshest ingredients and specialises in an avocado toast you've probably already drooled over on Instagram.
Restaurante Feitoria (International)
Address: Doca do Bom Sucesso 1400-038 Lisbon, Portugal
Phone: (351) 21-040-0208
Website
Restaurante Feitoria, Chef João Rodrigues's ode to Portugal, is located in the Altis Belem Hotel & Spa. Just one look at its inventive "material-themed" menu and it's easy to see why this Michelin-star restaurant is so renowned in the industry. Courses are small (but there are at least eight), and don't expect to walk out without spending at least $150 (INR 11,171) per person, especially if you partake in the extensive wine list. Reservations are required.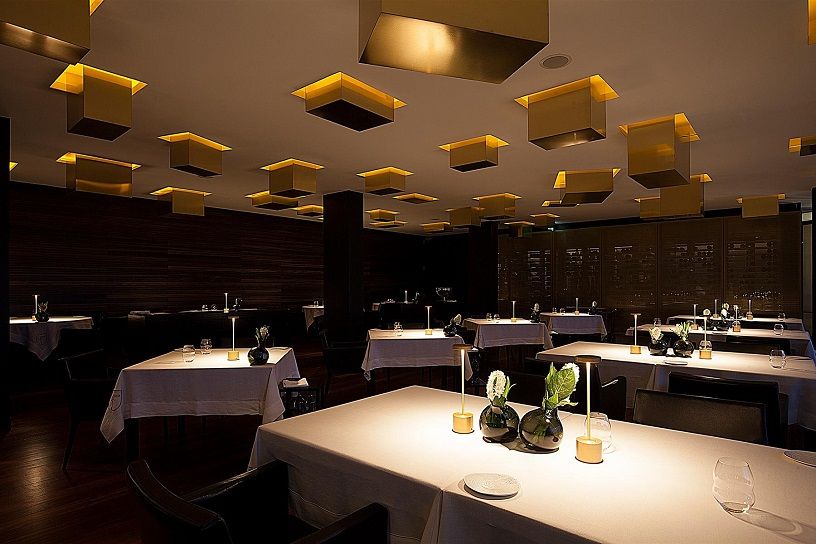 Things to Do
Watch fado
Address: R. do Diário de Notícias 39, 1200-141 Lisbon, Portugal
Phone: (351) 96-133-9696
Website
Portugal's signature style of music, fado, is where country meets the blues before colliding with opera. Songs are tragic and haunting, but they're not just played, they're performed. Since its birth in the 1830s, watching fado – which takes place in traditional bars and restaurants like Tasca Do Chico – has become the quintessential Portuguese pastime.
Try ginjinha
Address: Largo de Sao Domingos 8 Rossio, Lisbon 1150-320 Portugal
Phone: (351) 21-814-5374
Website
Ginjinha is a sweet cherry liquor invented in Lisbon where today it's practically a staple, like sardines. The most popular place to get a shot is A Ginjinha bar, a walk-up hole-in-the-wall bar next to the bustling Rossio train station. There are no seats, just a small crowd of locals getting their daily dose mingling with curious tourists ready for their first taste.
Mosteiro dos Jeronimos
Address: Praça do Império 1400-206 Lisbon, Portugal
Phone: (351) 21-362-0034
Website
Recognised by UNESCO, this World Heritage site is as magnificent as monasteries come. It's hard to picture monks taking a vow of poverty in this palatial complex dating back to the 16th century. With its delicate ornate stonework, it's even harder to imagine it surviving the 1755 earthquake, but it did. Several tombs of Portugal's historical elite – from poets to explorers – are found here.
Oceanário de Lisboa
Address: Esplanada Dom Carlos I s/nº, 1990-005 Lisbna, Portugal
Phone: (351) 21-891-7000
Website
Although it's not within walking distance of downtown, Lisbon's award-winning aquarium is a must for families and anyone with a remote interest in marine biology. More than 8,000 animals live in its 7 million-litre saltwater tank. Temporary exhibits, including submerged forests by Takashi Amano (the foremost "aquascaper" in the world) are just as memorable.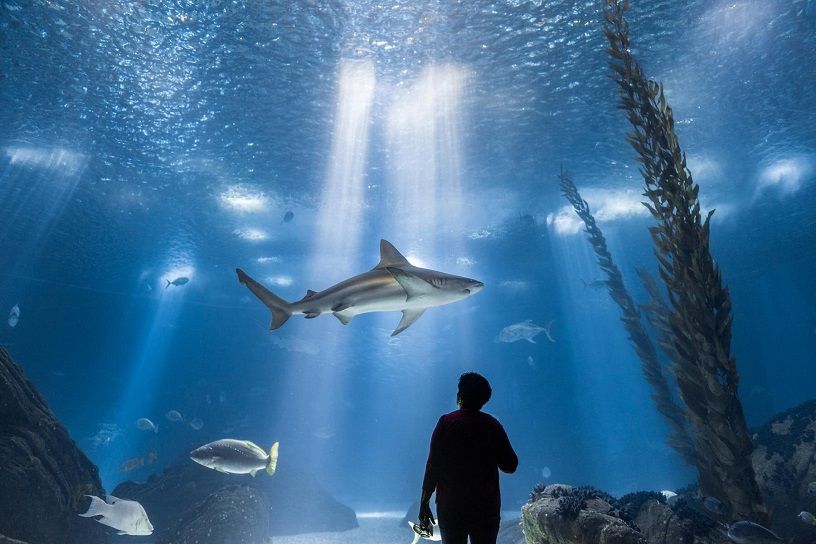 Best Shopping
EmbaiXada
Address: Praça do Príncipe Real, 26, 1250-184 Lisbon, Portugal
Phone: (351) 96-530-9154
Website
A former 19th-century Arabian palace, EmbaiXada (meaning embassy in Portuguese) is now an elegant mall of sorts committed to selling goods designed by Portuguese artists and artisans. From children's clothing to gourmet gin and organic cosmetics, if it's quality and made with love in Portugal, it can probably be found here.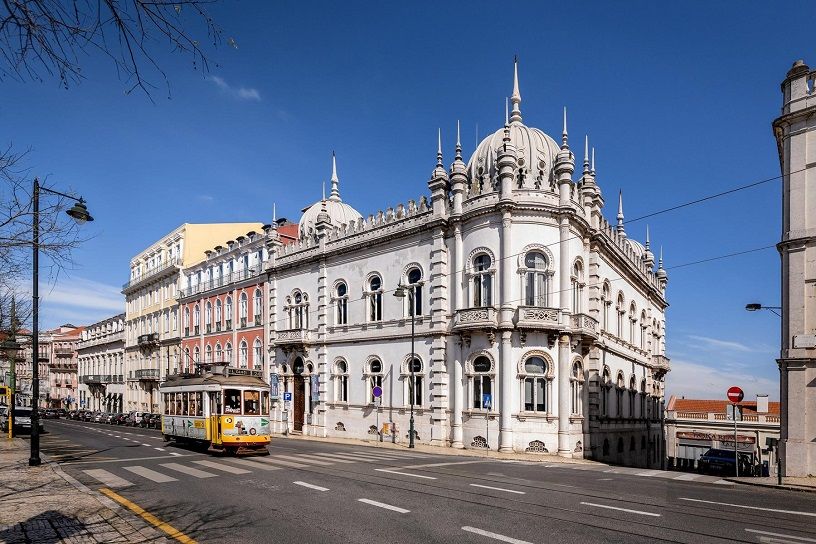 A Vida Portuguesa
Address: Rua Anchieta 11, 1200-023 Chiado, Lisbon, Portugal
Phone: 351-21-346-5073
Website
Specialising in products that have "crossed generations and touched hearts" A Vida Portuguesa is where to go for timeless gifts and souvenirs. Shop for stationery, linens, perfumes, and well-curated kits all sourced in Portugal and sold in packaging so pretty it's a shame to toss it.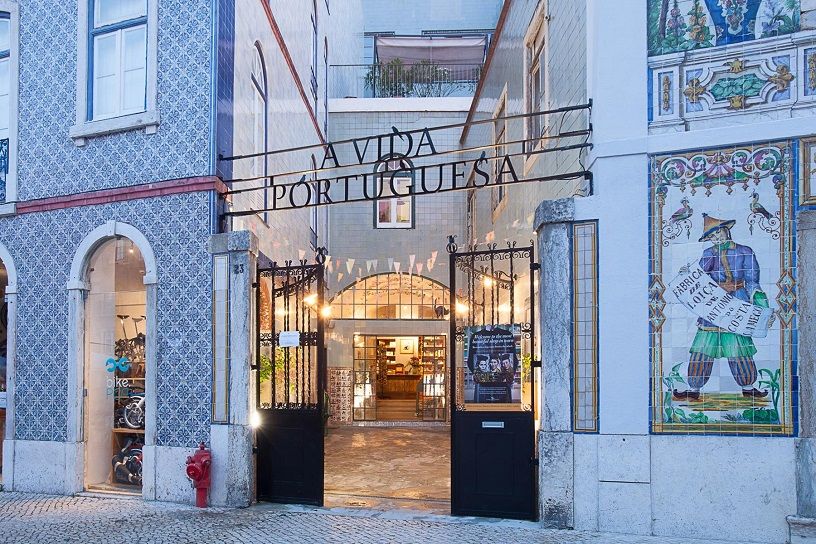 Livraria Bertrand
Address: R. Garrett 73 75, 1200-203 Lisbon, Portugal
Phone: (351) 21-347-6122
Website
When it opened in 1732, Libraria Bertrand was just another bookstore. Today, it's the world's oldest operating bookstore according to the Guinness World Records. While there are several Bertrand branches in Lisbon, the original is open seven days a week. It's the perfect place to seek refuge from a rainstorm or to find a large selection of books in English.
LX Factory
Address: Rua Rodrigues Faria, 103, 1300 – 501, Lisbon, Portugal
Phone: (351) 21-314-3399
Website
LX Factory is Lisbon's answer to DUMBO. Once an industrial site in the shadow of Lisbon's iconic suspension bridge, it's now a hip district home to eclectic stores, galleries, and restaurants. Think food trucks, street art, and cool concept shops selling everything from chocolate salami to funky reversible lamp shades.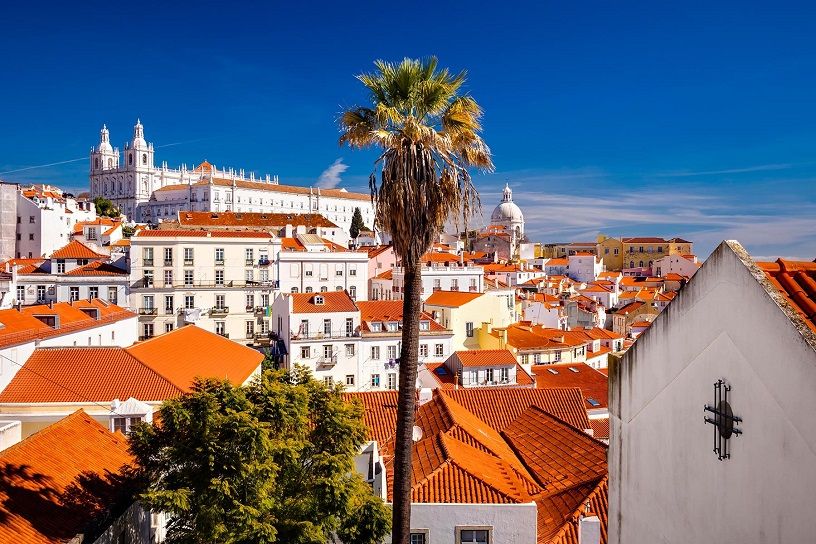 Neighbourhoods to Know
Alfama: Boasting some of the best views of the Tagus River, this medieval village (it survived the 1755 earthquake) is perched on Lisbon's highest hill. It's home to Saint George's castle and is arguably one of the city's most photogenic neighbourhoods. Streets are narrow, but not too narrow for the historic 28 Tram which ferries tourists who don't want to deal with cobblestones or stairs.
Bairro Alto: Dating back to the 15th century when artists and authors flocked here in high numbers, this bohemian borough is now a happening scene. But for the most part, the magic only takes place at night. Come during the day to see the Insta-worthy street art. Return after dark for the city's best nightlife, bar-hopping, and dancing.
Chiado: It's hard not to compare this sophisticated neighbourhood in the centre of Lisbon with one you'd find in Paris or on the Upper East Side. It's far more contemporary than its surrounding districts and home to luxury retailers, elegant theatres, and the city's finest reservation-only restaurants. It also boasts Livraria Bertrand, founded in 1732 and thought to be the oldest operating bookstore in the world.
Belem: Lisbon's most impressive buildings and stateliest parks aren't downtown; they're in Belem. This historic waterfront with an extensive riverside trail was where 15th-century explorers, including Ferdinand Magellan, departed Lisbon to discover the world. The city's most photographed structure, the Tower of Belem, rises out of the river and is only accessible by a pedestrian bridge. The neighbourhood is also home to beautifully landscaped green spaces, the ornate Jerónimos Monastery and several museums.
Weather
Lisbon has four seasons and with the exception of summer, a pretty mild climate. It can be compared to central California's. Temperatures rarely dip below 7°C and typically only climb up to the mid-30s°C in July or August. These months are also the driest. With an average of 13 days of precipitation, November is usually the wettest month. And don't count on seeing snow. It's not uncommon for Lisbon to go half a century or longer without receiving any.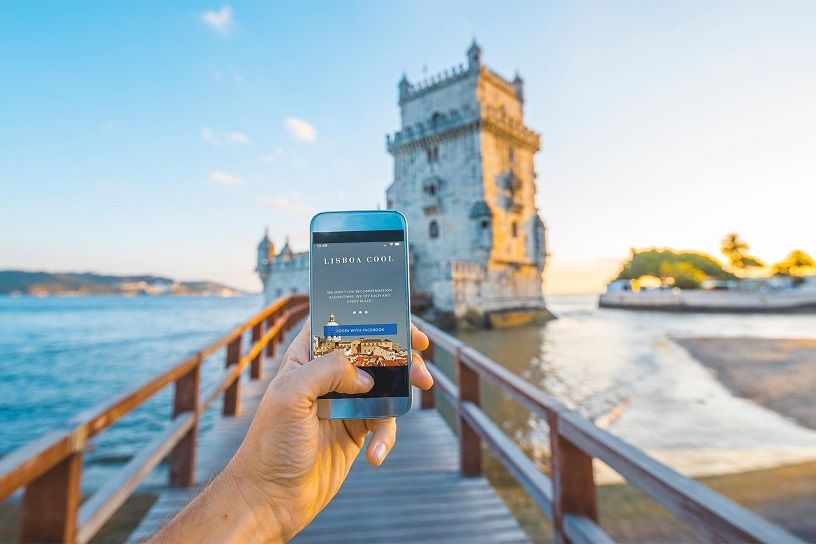 Apps to Download
Lisboa Cool: City guides, maps, planning, scheduling tours
iOs | Android
Uber: Ridesharing, food delivery
iOs | Android
Google Translate: Translation, phrasebook, transcription
iOs | Android
Related: The Ultimate Rome Travel Guide: Things To Do, See, Eat & Explore