This Laid-Back Coastal Italian Town Has The Charm Of Portofino Without The Crowds
An upscale oasis for celebrities and jet setters, Portofino stands out among the many desirable places to visit on the Italian Riviera. Golfo Paradiso, a tiny stretch of Ligurian coastline in northern Italy, is home to a few less famous and equally character-rich gems. Italians and in-the-know international travellers have been quietly flocking to the nearby coastal town of Santa Margherita Ligure for decades to enjoy the sun-splashed Mediterranean ambience — and all the delicious food, beautiful beaches, and warm hospitality that a vacation here entails — without any fuss and fanfare. By Lindsay Cohn
The former fishing village wins hearts today with its enchanting architecture, beaches, shopping, and dining. Santa Margherita Ligure also provides proximity to the city of Genoa, a port, and a train station, so it's a great home base for exploring the rest of the relaxed region as well as the popular Cinque Terre.
Getting there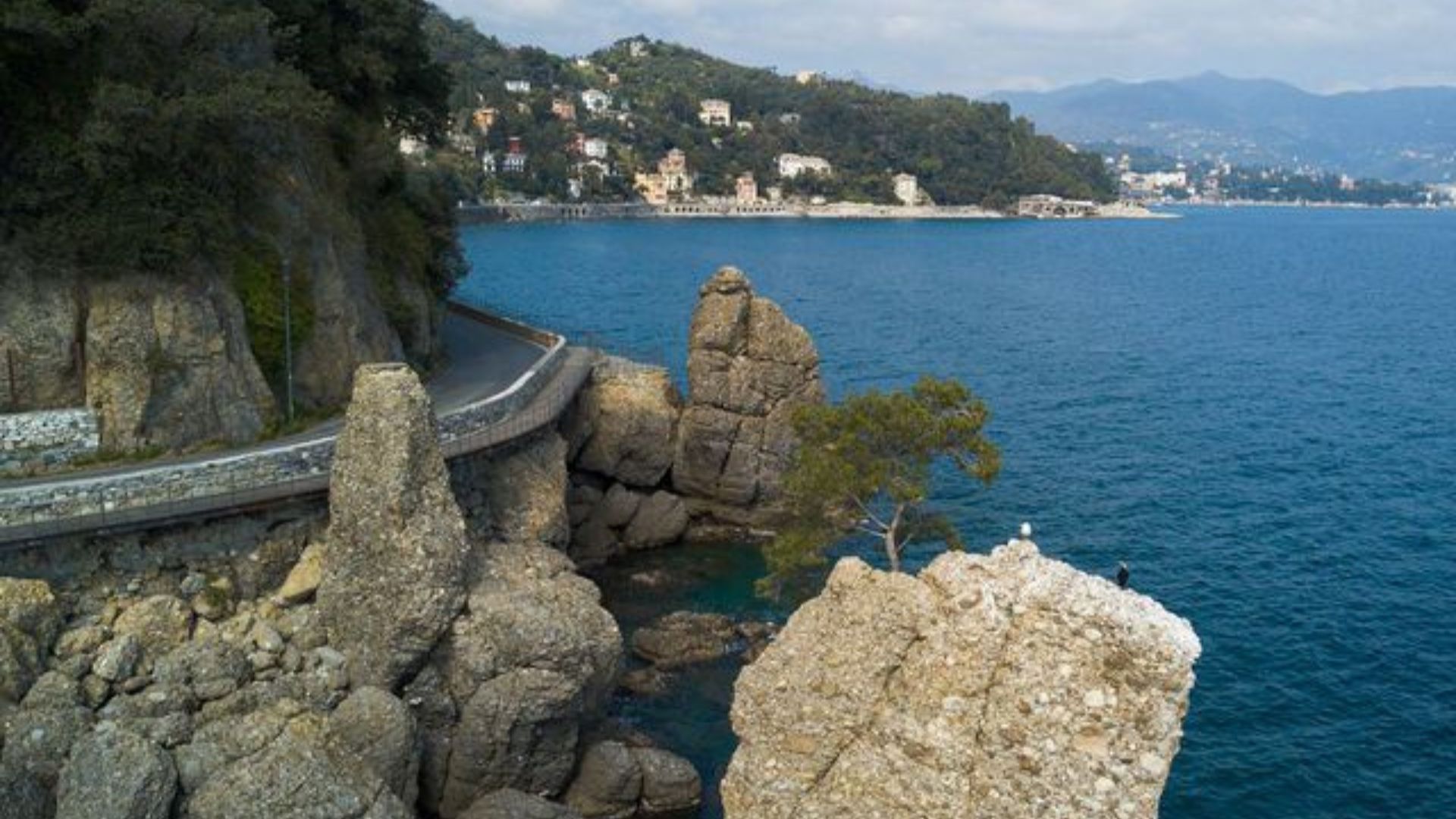 Santa Margherita Ligure is located about 22 miles (35.4 km) southeast of Genoa. Depending on where you're coming from, it might make sense to fly into Genoa Cristoforo Colombo Airport and then take a taxi or bus. You can also hop on a direct train from major Italian cities such as Rome, Florence, and Naples to Genova Piazza Principe and then transfer to the regional service right to Santa Margherita Ligure station.
Best time to visit this coastal Italian town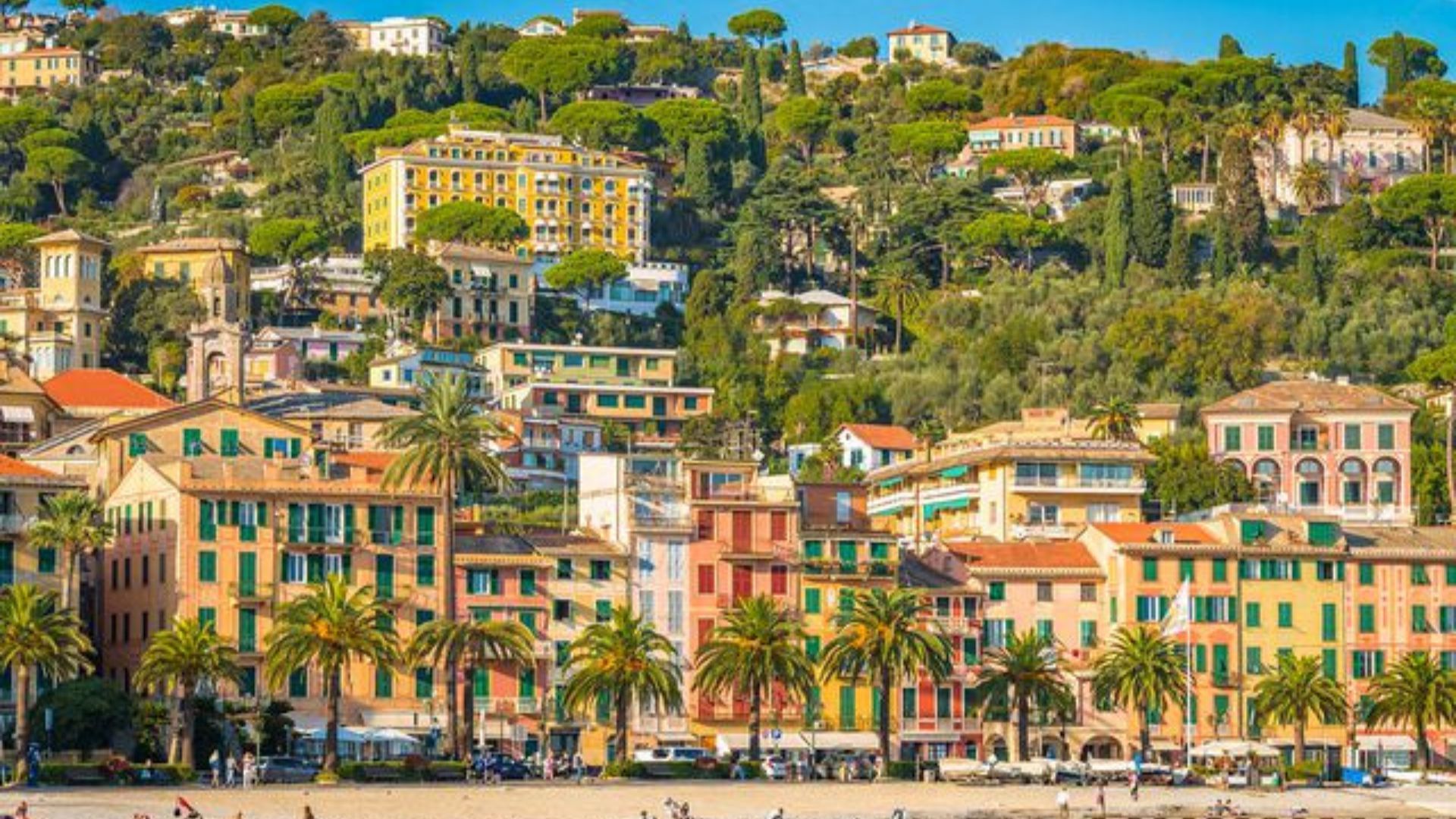 The Italian Riviera comes alive in the summer with locals and tourists sunning on the sand, frolicking in the warm water, and dining alfresco. It's also the time of year when ferries frequently run between Santa Margherita Ligure and Portofino, as well as the lesser-known villages of Camogli and San Fruttuoso. For these reasons, it's both the busiest and most expensive period in Liguria. If you'd rather save a few bucks and deal with fewer people, consider visiting in the late spring or early fall when the weather is still pleasant, but peak-season vacationers have departed.
Best things to do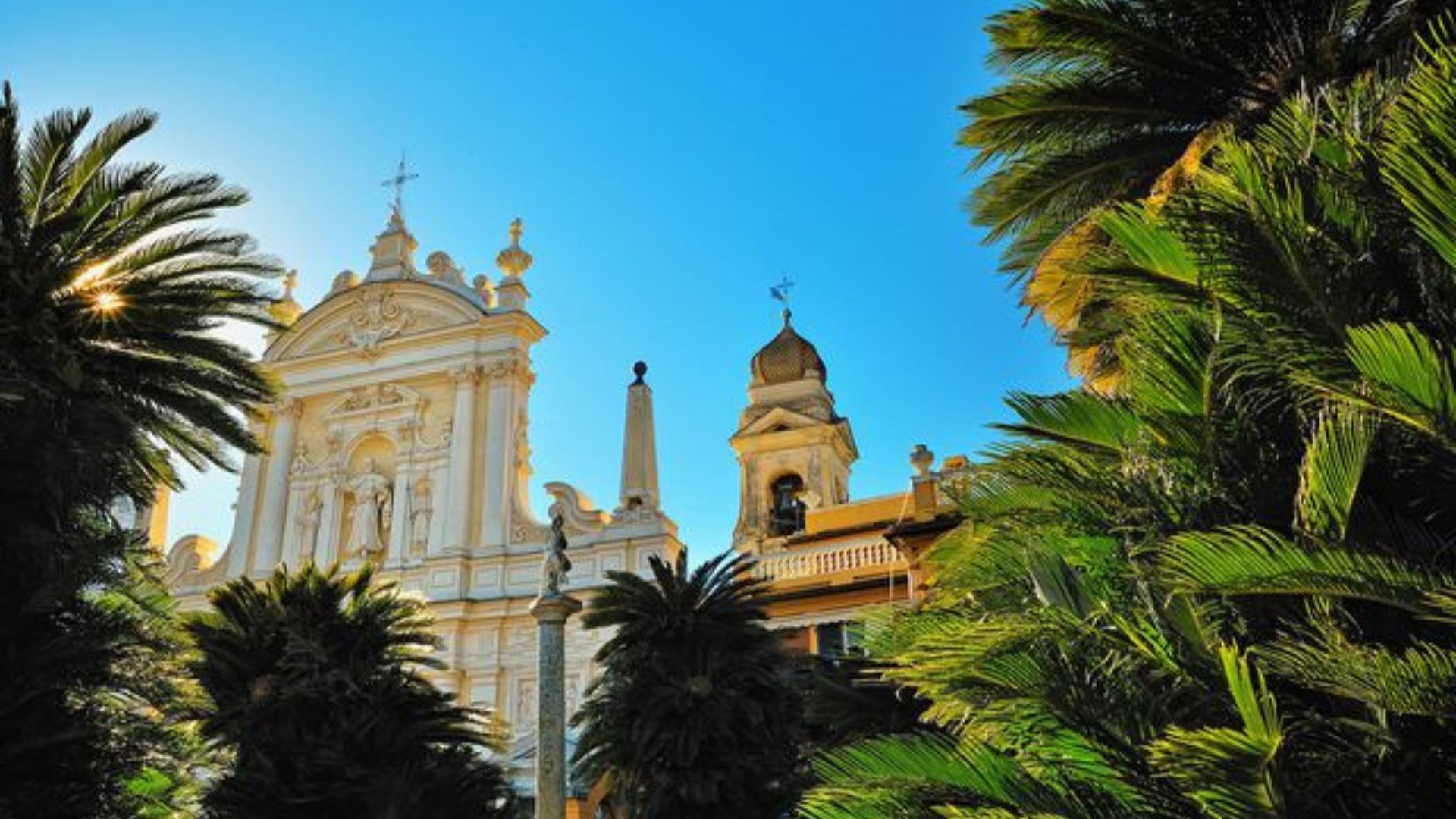 Santa Margherita Ligure dates back to the Roman era. It was in the latter half of the 1800s that nobility from across Europe discovered its potential as a holiday haven. Tourism really took off in the mid-20th century. Today, Santa Margherita Ligure gives visitors a tantalising cross-section of what makes Liguria so wonderful.
A vibrant seaside resort, it brims with heritage, culture, and incredible scenery. Unique for the region, Santa Margherita Ligure delivers sandy stretches to spread out a towel. Visitors will find a handful of beach clubs like Bagni Vicini steps from the ocean. The endlessly picturesque Chiesa di Santa Margherita towers over the plaza where daily markets are held.
History buffs also won't want to miss Villa Durazzo, a sprawling property with manicured gardens, cobblestone pathways, and a 17th-century mansion-turned-museum. Not far away, sits the church of San Giacomo di Corte. It's worth taking a tour of Cervara Abbey and checking out Santa Margherita Ligure Castle, too.
Among the biggest selling points of staying in Santa Margherita Ligure is easy access to the beaches of Paraggi and Portofino for shopping, dining, and a generally glamorous atmosphere. It's also convenient to take a boat to Camogli and San Fruttuoso, or do a day trip to Cinque Terre.
Best places to stay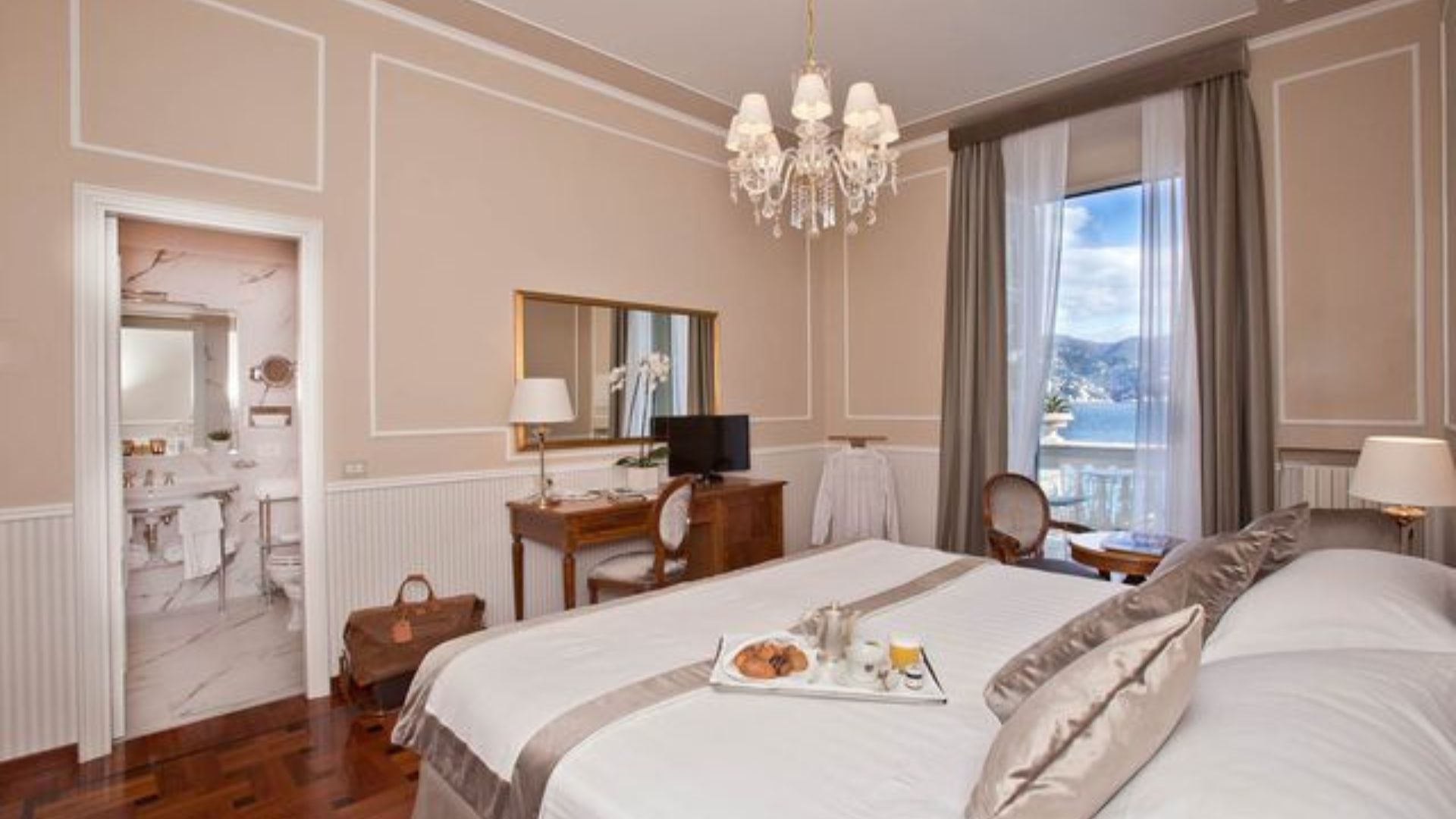 Santa Margherita Ligure doesn't have a ton of hotels, though it's larger and thus better equipped to host visitors than some of the smaller neighbouring villages. One of the grandest respites in the area, the art nouveau Grand Hotel Miramare has elegant rooms and resort-style amenities like a curved seawater pool, refined restaurant, spa, and beach club.
The classical yellow facade reflects the cheerful yet heritage-rich demeanour of Hotel Sant'Andrea, a restored villa with airy rooms punctuated by four-poster beds and a relaxing garden patio.
On the more modern side of things, Blu di Te House offers individually designed rooms, a hidden spa sanctuary, and a rooftop terrace with a pool that gazes over the shimmering Gulf of Tigullio.
Best places to eat and drink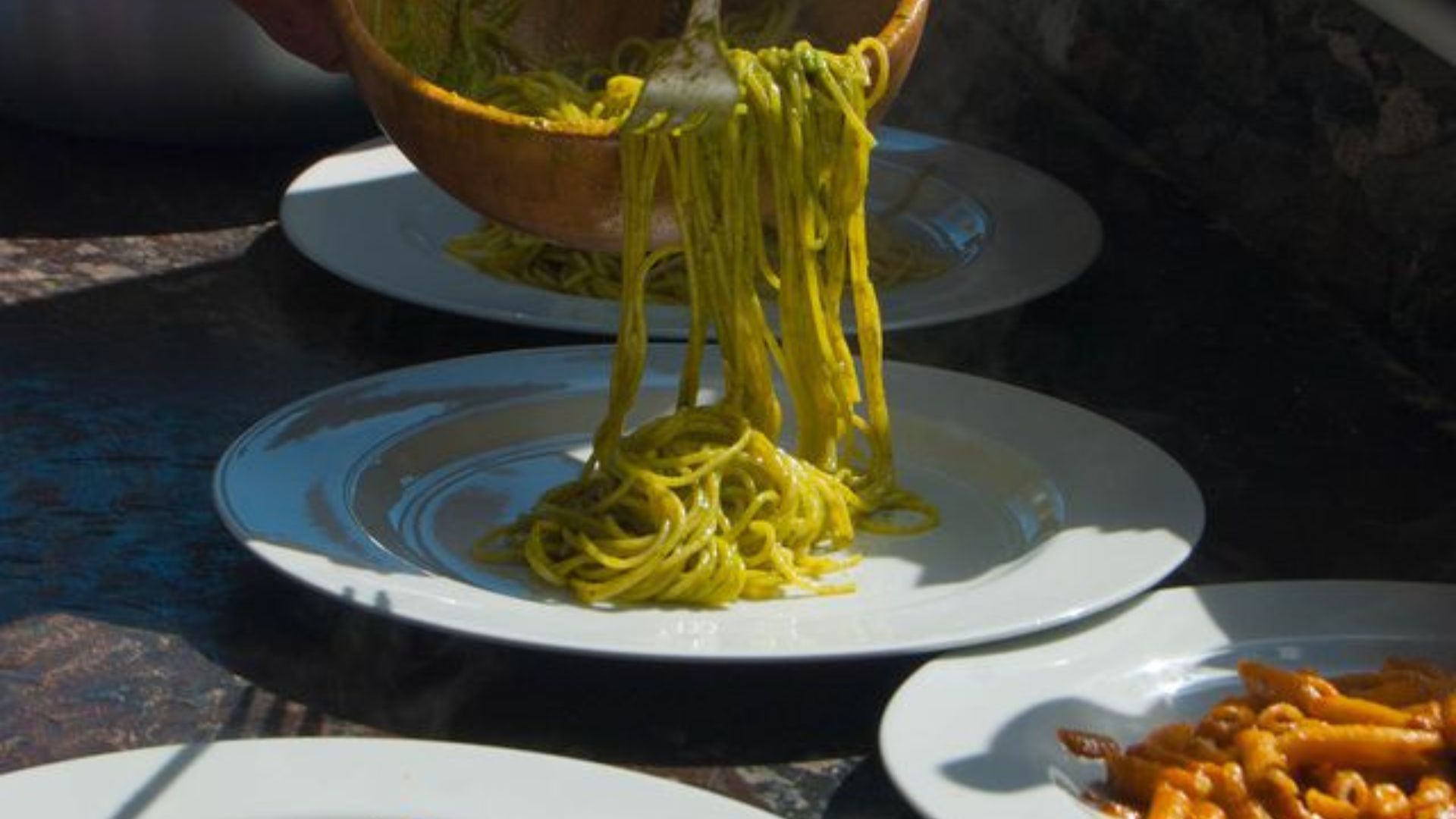 Liguria boasts many culinary accolades. It's fabled as the birthplace of pesto and bakes up some of the best focaccia in Italy. Santa Margherita Ligure is a fantastic place to sample the local flavours of the region.
There are many top-notch restaurants — notably Trattoria da Pezzi and Angolo 48 — that serve traditional Ligurian dishes at reasonable prices. More popular picks include Ristorante Antonio, DuCoq, and Pizzeria Il Delfino. Meanwhile, Zi' Ninella Ristorante reigns supreme for elevated, prix-fixe meals. More casual alfresco eateries dot the boulevard across from the sea. And if you venture in a few blocks, bistros and aperitivo bars spill onto cobblestone alleyways.
This story first appeared on www.travelandleisure.com
Main and Feature Image Credit: katatonia82/Getty Images
Related: This Coastal Town In Portugal Is A Hidden Gem — With Scenic Beaches, Beautiful Architecture And Few Crowds