It was a warm Saturday in late summer. As I drove across a pancake-flat coastal agrarian landscape, about 50 miles (80.46 km) southwest of Rome, a shape materialised out of the haze above the sea. A mountain: greenish-black, sudden, surprising. It gained substance with every bumpy mile (1.60 km) my Fiat Panda put behind me, looming over fields stippled with umbrella pines, drained marshes, and grassy dunes that seemed to slide gently into the mirror-smooth Tyrrhenian Sea. By Maria Shollenbarger
As the road began to ribbon up and around the southern slope of the mountain, everything subtly shifted. A freshness replaced the humidity of the plain; green scents gave way to the tang of salt. I was suddenly aware of the verticality of things: sinewy oaks leaning out from the steep slope to the right of me, scrubby bush clinging to the even steeper drop on my left. I went around and around, hugging the wide curve of the mountain. Water now surrounded the land as far as the eye could see. At a certain point, I realised I had shed any sense of connection to the plain I had been crossing. The mountain had become, in my mind, a kind of island.
Italy's Pontine coast is a postcard addition to the map of every traveller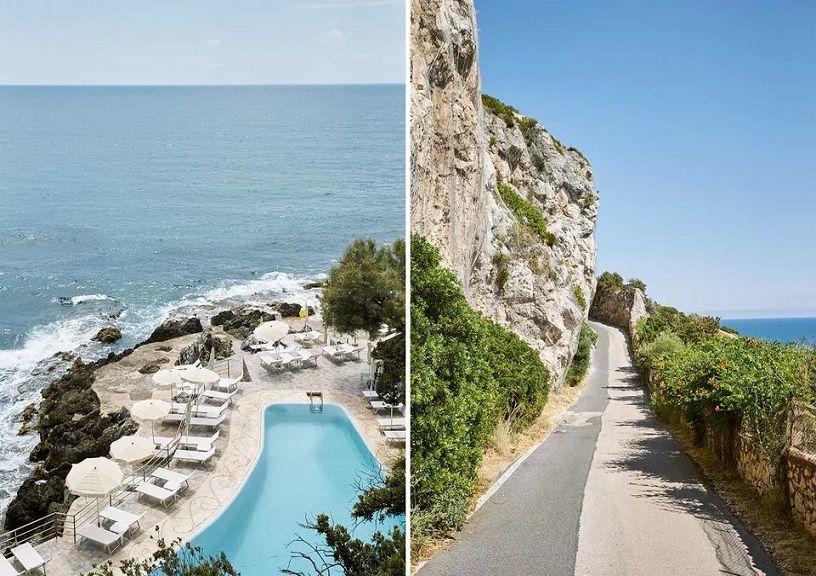 Monte Circeo was formed when the Apennines sheared up from the earth's crust to become Italy's spine, and it is joined to the mainland by a thin finger. That's Circeo as in Circe — the mountain was believed to be the place where the nymph-sorceress was exiled. This fascinating minor character in Homer's "Odyssey" was gloriously recast as the feminist protagonist in Madeline Miller's 2018 Orange Prize-winning novel, "Circe."
In Homer's epic, Circe's island — to which she is sent by her father, Helios, god of the sun — is called Aeaea. Odysseus's ship, on its ill-fated voyage home from the Trojan War, washes up on its shores; his men, doing some recon, find Circe surrounded by docile lions and wolves. She bewitches all of the soldiers bar one — the suspicious Eurylochus, who declines her charmed food — then transforms them into pigs. Eurylochus flees back to Odysseus, who (with a little help from another god, the wily Hermes) outwits and overpowers Circe, forces her to change his men back to their human forms, and then becomes her lover, passing a year with her.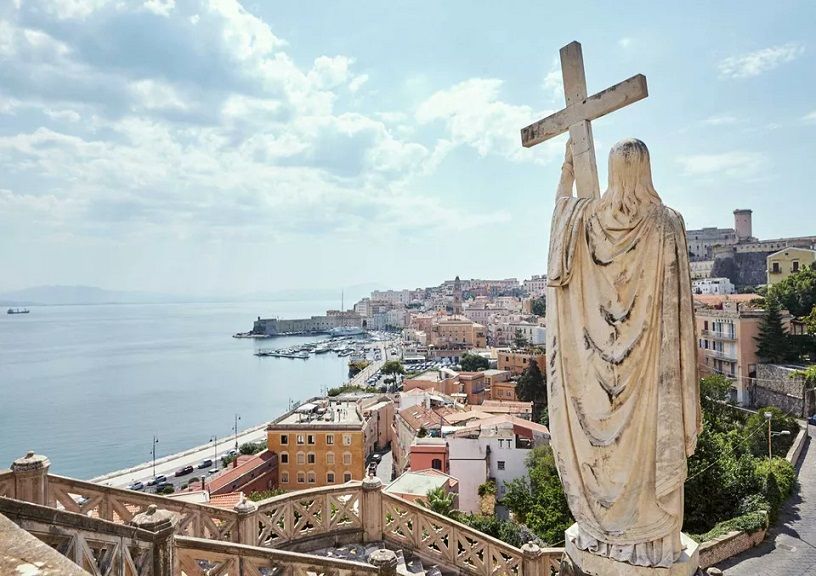 There's a bit of scholarly speculation as to whether Monte Circeo is actually Homer's Aeaea, but later Greek and Roman texts lend the theory credence. Certainly the surrounding coast — part of the Lazio region, and sometimes referred to as the Costa Pontina — factors into the history and mythology of both eras. The emperor Domitian had his holiday villa just north of Monte Circeo, beside a wide lagoon. Tiberius kept one a few miles south, near the modern-day town of Sperlonga. As with much of central-southern Italy, the stories here run old and rich, if you know where to look for them — both in the past and on the ground.
The appeal of this strip of coastline to 21st-century visitors is less established. It is still largely the preserve of Italians, and not especially well known farther afield. Stretching roughly from Sabaudia in the north down to Formia, some 40 miles (64.37 km) to the south, the region is situated halfway between Rome and Naples, and tends to attract a fairly blue-collar crowd from both cities.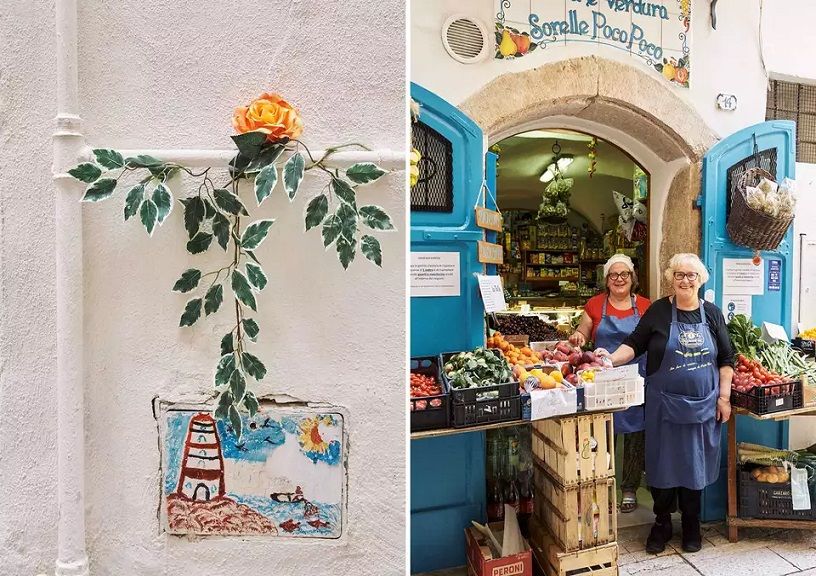 But "go where the locals go" has emerged as one of travel's received pieces of wisdom, and I'd been directed there by two of the most knowledgeable locals I know: Daria Reina and Andrea Ferolla, the tastemaking owners of the concept store Chez Dédé, in Rome. Their endorsement of anything Italian I take on faith, from artisan crafts and fashion to food. And beaches: if beachgoing were an Olympic sport, Reina would have enough gold medals to fill a room. She spent the summers of her youth in this region, and has held for all the years I've known her that the Pontine Coast contains one of the most exquisite stretches of sand in all of Italy.
Along with Sabaudia, Monte Circeo forms the most upscale bit of this coast. Sabaudia is a nondescript 20th-century town erected entirely with service, not aesthetics, in mind. Its dune-protected beaches, on the other hand, sequester lush villas and a handful of noted bathing clubs with restaurants. The two most name-checked, Saporetti and La Spiaggia di Sabaudia, are also among the easiest to reach from Monte Circeo; Saporetti lies almost in the shadow of the mountain's northern flank, below a 16th-century tower built by decree from Pope Pius IV.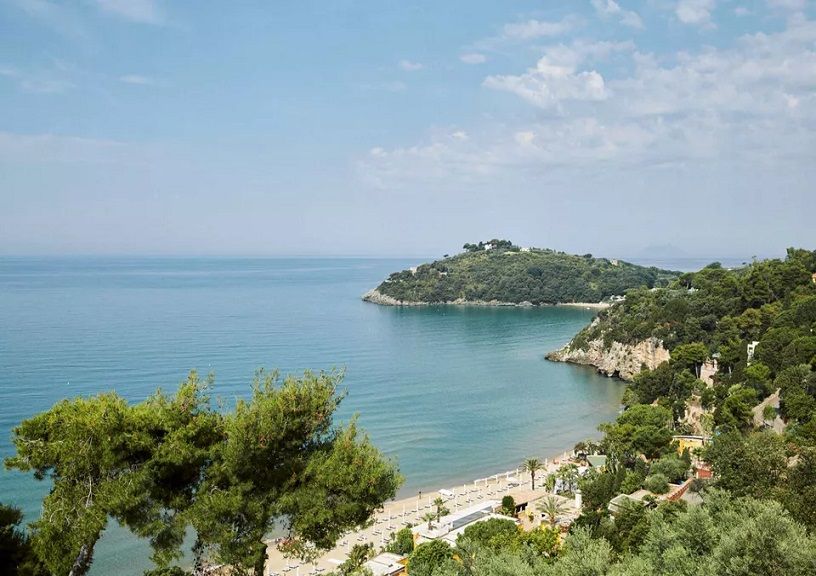 Sitting on its wooden deck in the shade of feathery pines, I had a long, lazy lunch: clams tossed with fresh parsley and peperoncini, a pearly tartare of "ricciola" (amberjack) studded with capers and lemon zest. Inside the restaurant, waiters wore collared shirts and linens covered the tables. Among the middle-class families were a few garrulous groups of men with tattooed arms, roaring genially in dialect and dispatching huge plates of calamari with messy gusto. At the open-air coffee bar, a grandfather in a minuscule Speedo held a tiny girl still wearing her water wings up to counter level, where she eyed the gelato selection critically. On the sand, people of all ages, shapes, and sizes (mostly Romans, judging from the accents) sprawled on loungers, or stood in the shallow, colourless sea, tiny waves slapping their knees as they shouted to each other or into their cell phones. It was a bit rowdy, a bit crowded, and totally authentic — a happy place to spend a hot Saturday afternoon on this Italian coast.
I was staying on Monte Circeo itself. In Miller's retelling, the island (which is never named) blossoms into a protagonist of sorts: Circe mines deep satisfaction from cultivating elemental herbs, swimming in limpid bays, and shaping the raw energy of the place to her magical ends. The dalliance with Odysseus is a mere moment; it's the island that is her steadfast companion for hundreds of years.
The real-life correlate of Circe's isle is a singular place, with a beauty that is still almost completely sylvan. The marl and limestone bluffs are steep; the wood of the oaks is disconcertingly dark, the scrub spiny. Today Monte Circeo is part of a national park, and its forest-cloaked heights draw trekkers from across Europe. On my evening runs, the mechanical whine of the cicadas would reach a crescendo that drowned out all other sounds, then cease abruptly, plunging the purple air into a silence broken only by my own footfall and the sea murmuring to itself below.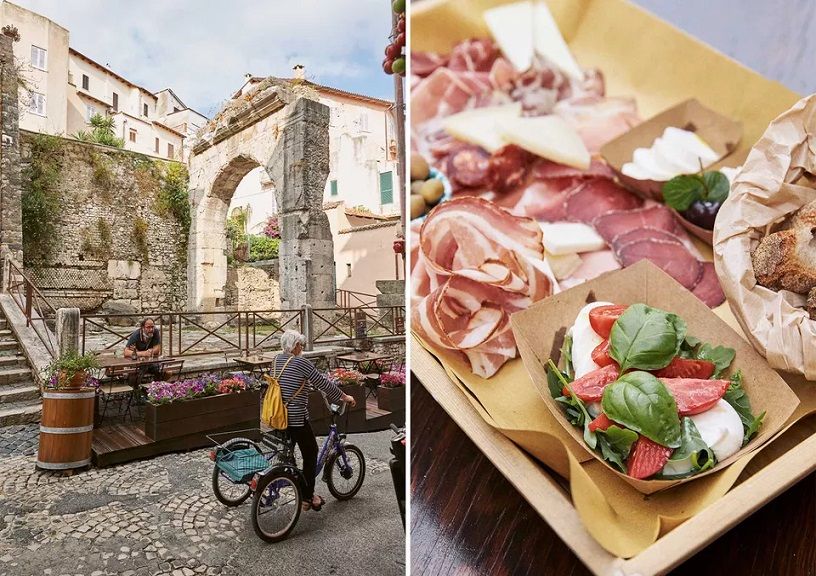 The road up the sea-facing side of Monte Circeo passes through the town of San Felice Circeo (two sweet little squares; a few shops selling coral jewellery and racy bikinis). It narrows as it climbs, winding about 100 feet above the sea — a sea utterly different from the opalescent, sand-bottomed shallows of Sabaudia. Right before the road dead-ends at an unpaved trail, a drive cuts down to the Hotel Punta Rossa.
Extensive online research and casual friend-canvassing had revealed that, in the style stakes, the Punta Rossa, a four-star establishment with white-stucco buildings that cling to the mountainside just above sea level, was pretty much the only game in town. Luckily, it has a charm that compensated for a few hiccups in service. I was chastised by a pool attendant half my age for selecting a sun lounger without first conferring with him. And uncomplicated is probably the most diplomatic word for the breakfast buffet. But there's a throwback appeal reminiscent of the Italy of 30 years ago.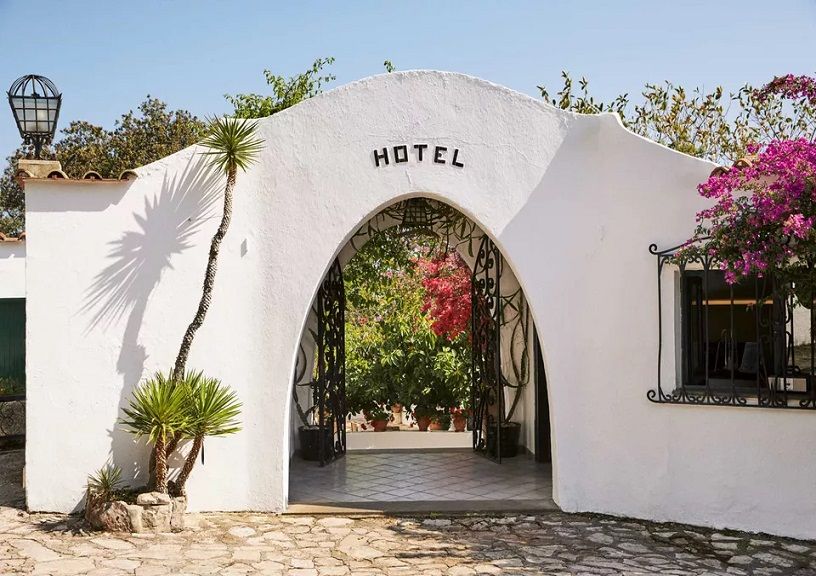 The rooms are comfortable, airy, and pretty without being fussy, with generous space and, usually, a terrace; mine had whitewashed plaster walls and white Cotto floors. The gorgeous public spaces don't appear to have been updated for at least three decades, as a consequence of which they find themselves extremely chic, in a what's-old-is-new-again way. The library — majolica-tiled walls, huge fireplace, old-school white slipcovered sofas — cries out for its own spread in The World of Interiors. Bougainvillaea spills over red-tiled roofs with unchecked abandon. Most of the other guests were regulars, which was clear from their easy engagement with one another and the staff — and from their quintessentially Roman scrutiny of me every time I arrived at the beach, which spreads across various rock platforms with the sea burbling a few feet from your toes at this Italian coast. But that scrutiny, too, was fine: in an era when it's all too easy to be swallowed by the anglophone alliance of the summer-in-Italy crowd — from the USA, Great Britain, and Australia — there was something both exhilarating and nostalgic about being the lone, anomalous foreigner.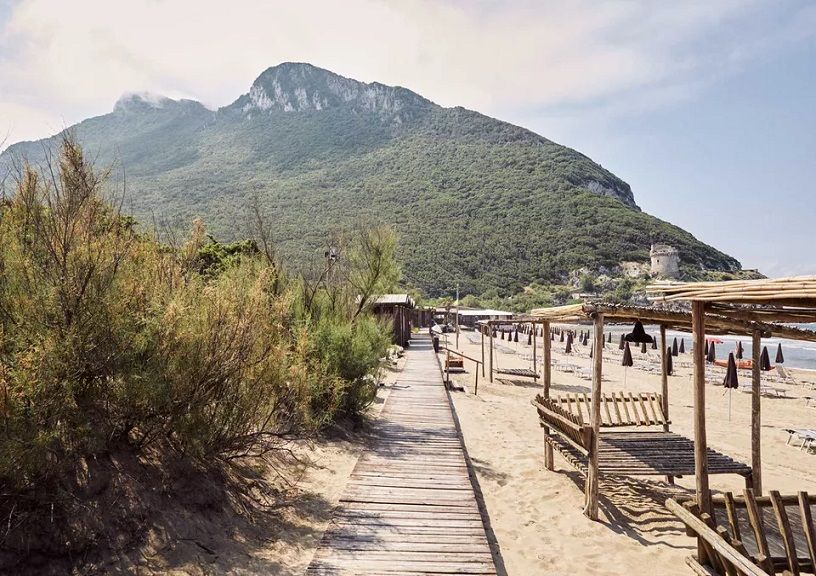 From Monte Circeo, I made my way unhurriedly down the coast, where I had arranged to meet Reina and Ferolla later in the week. The route south along the seaside passes through yet more plains — wetlands long since drained, backing wide beaches lined with endless umbrellas painting the sand in swaths of azure and yellow and orange. Beyond, sparkling through the haze of the heat, are more mountains. About eight miles (12.87 km) from Monte Circeo, I reached Terracina. Its lower town, like Sabaudia, is unprepossessing 20th-century. But the fact that you cross the Via Appia, the Appian Way, here speaks to a history stretching back far further — one that's evident in Terracina's eminently photogenic Centro Storico, which is set above the plain, up a narrow two-lane road.
The architectural jetsam of millennia mixes here; ancient, medieval, Renaissance, and Baroque share space along narrow, curving lanes. Behind the Duomo — built on Roman foundations, its rosy brick bell tower adorned with majolica insets — is a temple complex that dates from about 50 B.C. and is dedicated to the ancient Roman triad of Jupiter, Juno, and Minerva. The ruins reach skyward, surrounded by façades at least 11 centuries younger. Intricate traces of mosaics are clearly discernible in the walls between columns; wisteria twines around their edges. In 85-degree (29.44 Degrees Celsius) heat at 9:30 a.m., in the shadow of the cathedral, I drank fresh blood-orange juice over shaved ice at the elegant Caffè del Duomo. Just visible on top of Monte Sant'Angelo, directly south, was the first century B.C. Temple of Jupiter Anxur, its stone arches solid and elemental against a fathomless sky.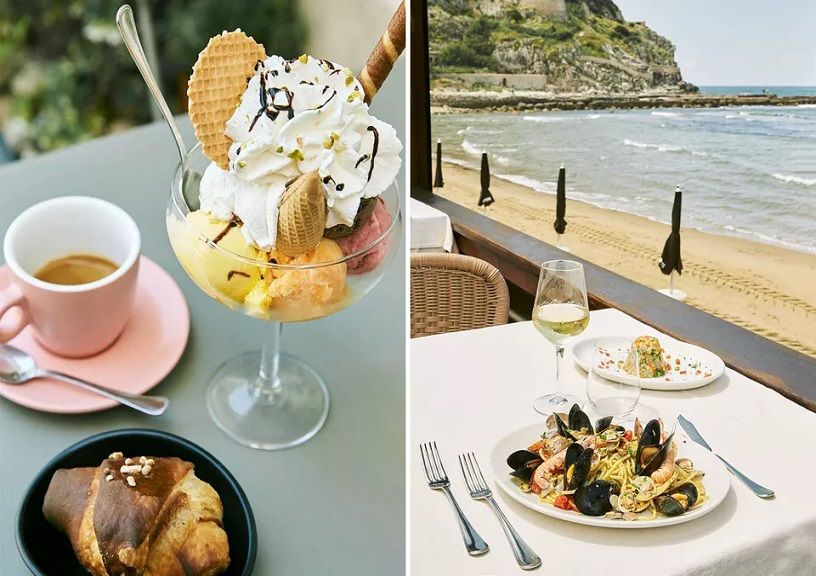 If Terracina is a surprising trove of Roman antiquity, Sperlonga, clutching a rocky outcrop about 10 miles (16.09 km) farther south, looks as if it were airlifted straight from Puglia. It is all blazing light: biscuit-hued paving stones, streets so slender you can reach out and graze the houses on both sides as you walk, faded blue gates and shutters, glimpses of the glittering sea from stepped alleyways. I spent half a day there — ample time to circumnavigate the town's medina-like interior more than once — and the tables lining the Piazza Della Libertà in front of Bar Trani were never less than packed. Down the road, the friendly sisters behind the counter at tiny Sorellepi Poco Poco, one of the coast's oldest produce sellers, chatted with customers amid boxes of prickly pear and green chicory stacked shoulder-high and spilling out into the street.
Later that day, I met up with Reina and Ferolla in Gaeta, Reina's childhood stomping ground. Like both Terracina and Sperlonga, Gaeta has a new town and, above it, a Centro Storico — in this case, fortified — that clings to a narrow cape. The centuries-old walls are still intact, encircling two castles and a handful of pretty churches. At La Macelleria — a café with old-world interiors and a colourful courtyard facing a lush piazza — we lunched on bruschetta piled with huge sweet tomatoes and squeaky, perfect mozzarella di bufala. (Another point in this coast's favour: its casefici, or cheese makers, produce mozzarella rivalled only by that in the famous area around Capaccio, south of Amalfi.) We walked along the quay, admiring elegant entablatures on churches and arcades, the late-afternoon light burnishing the mountainous Italian coast to the south.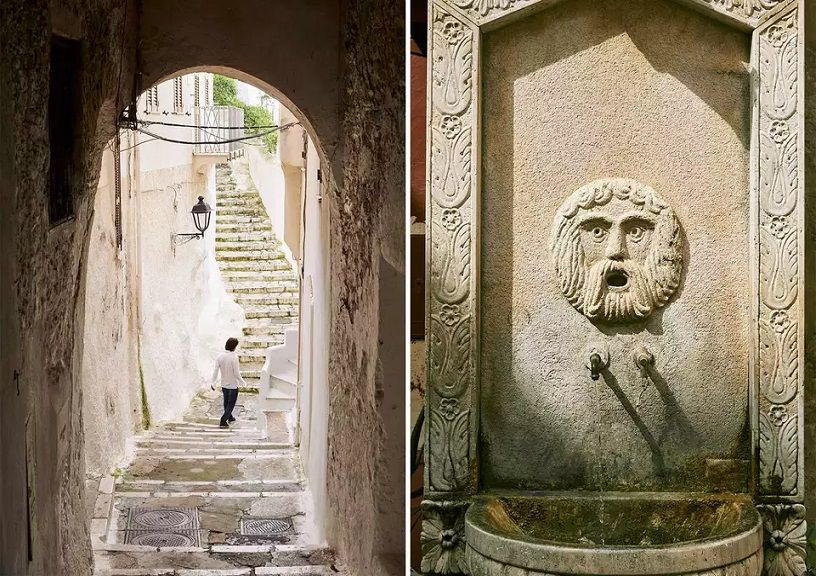 But it wasn't until the following day that the Italian coast of southern Lazio revealed its stealth Unique Selling Point. Or rather, it was revealed by Reina and Ferolla, who drove me, along winding bumpy back roads, to the Via Flacca, which runs along a bluff just north of Gaeta. After coasting for a few minutes, we abruptly turned down a steep paved path toward the sea, switching back through pines and oaks to a dirt parking lot. This, Reina told me, was Spiaggia dell'Arenauta, her favourite beach in all of Italy. She trusted I'd see for myself why.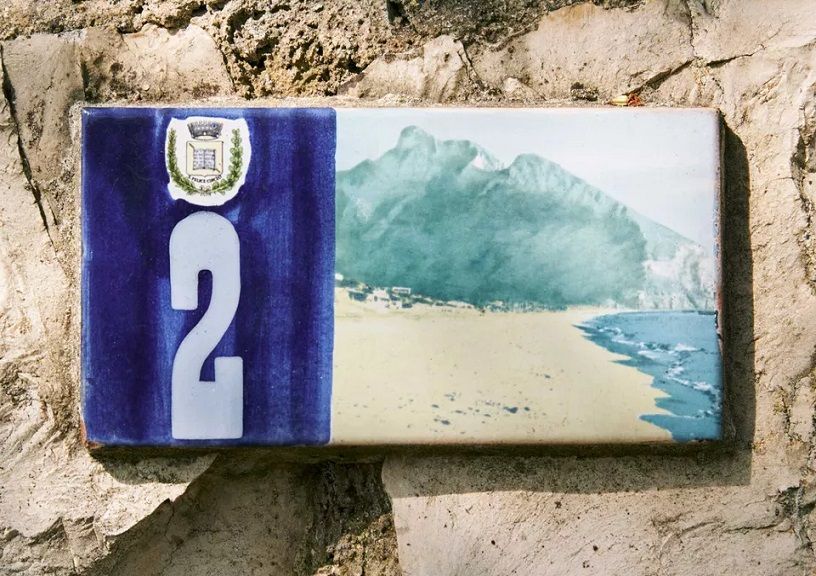 Bagno Arenauta, the beach club, is 100 per cent devoid of flash, which is precisely the point. To place your lunch order, you tick boxes on a paper menu that's heavy on simple classics: grilled fish, a Caprese salad, fresh bread, and a couple of seafood pasta. When it's ready, your name blares out over a loudspeaker system. You eat — simply, and very well — on plastic chairs under a trellis, facing the sea. It's homely, a bit ramshackle, and completely cool.
L'Arenauta the beach, on the other hand, exceeded even Reina's extolments. It's a mile (1.60 km) of soft, buttercream sand, populated only by a smattering of beach clubs, all of them as low-key as the one we'd come to, and has water to rival that of the Salento, in Puglia. Or — honestly — the Maldives. It shades opal to aquamarine to jade as it deepens, before hitting a sandbar, almost as long as the beach itself, about 150 feet out, where the water becomes once again knee-deep, almost as transparent as the air. I walked up and down for the greater part of that golden afternoon, hearing only the hiss of wind and the gentle rush of the sea against my legs as I pushed through it, striding parallel to the shore. I thought about Homer's Circe, and Miller's, and of solitude out of time. I thought about the past, myth, and real-life; and as the sun settled on the far western horizon, I thought about how fortunate we are when we find a place on earth where the three are still so happily reconciled.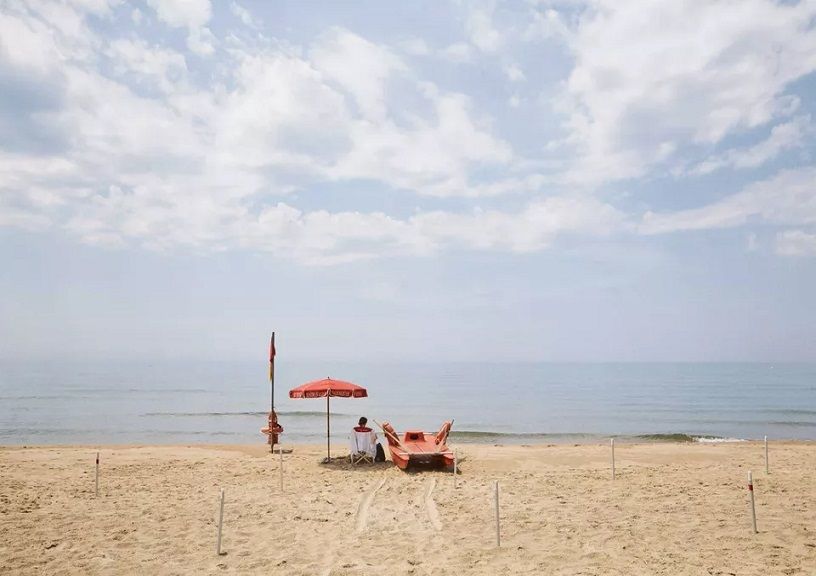 Exploring the Pontine Coast
Where to Stay
Hotel Punta Rossa: The region's only luxury hotel offers old-world charm and a picturesque location in the town of San Felice Circeo. Doubles from USD 280 (INR 21,924).
Where to eat
Antichi Sapori Pontini: A small but perfect wine bar on a Terracina side street, with a terrace situated beneath an old Roman arch.
Bar Trani: A classic Italian café in the heart of Sperlonga. 3 Piazza della Repubblica; 39-773-549-086.
La Macelleria: Gaeta's go-to dining destination, thanks to simple but flavorful food and a pleasant courtyard. Entrées USD 10 (INR 783) – USD 22 (INR 1,722)
What to do
Bagno Arenauta: You'll find simple food, a friendly crowd, and gorgeous crystal-clear water at this no-frills Gaeta beach club.
Saporetti: This club sets the tone on the beach in Sabaudia. It has a white-tablecloth restaurant, a coffee and gelato bar, and casual terrace dining.
Spiaggia di Sabaudia: Half a mile (0.80 km) up the Lungomare from Saporetti, this beach club is smaller and less thronged than its neighbour. 04016 Sabaudia
(This story first appeared on travelandleisure.com)
Related: This Underrated Region In Italy Is A Less-crowded Alternative To Cinque Terre — Here's How To Plan The Perfect Visit