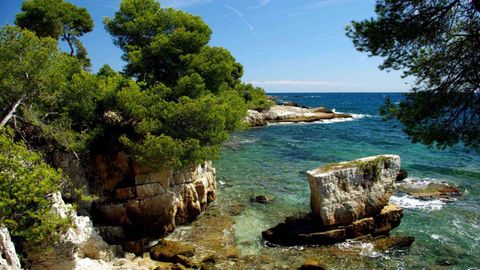 Looking to get away from the throngs of tourists and experience a quieter side of the French Riviera for a few hours? Located about half a mile (0.8 km) offshore from the glitz and crowds in Cannes sits heritage-rich Île Sainte-Marguerite. By Lindsay Cohn
Despite its proximity to the mainland, the largest (though to be clear, it's still pretty small) of the Lérins Islands seems like a different world with a laid-back Mediterranean tempo and untouched natural appeal. It has a magnificent rocky coastline, astoundingly turquoise tides, and fragrant forests. There are a couple of interesting man-made attractions, too, including an old fortress and an underwater sculpture museum. The vibe on Île Sainte-Marguerite is very relaxed. Though things get a bit buzzier with the arrival of summer vacationers, the leisurely feeling and quiet still remain.
Everything to know about this quaint island in France
What to know before you go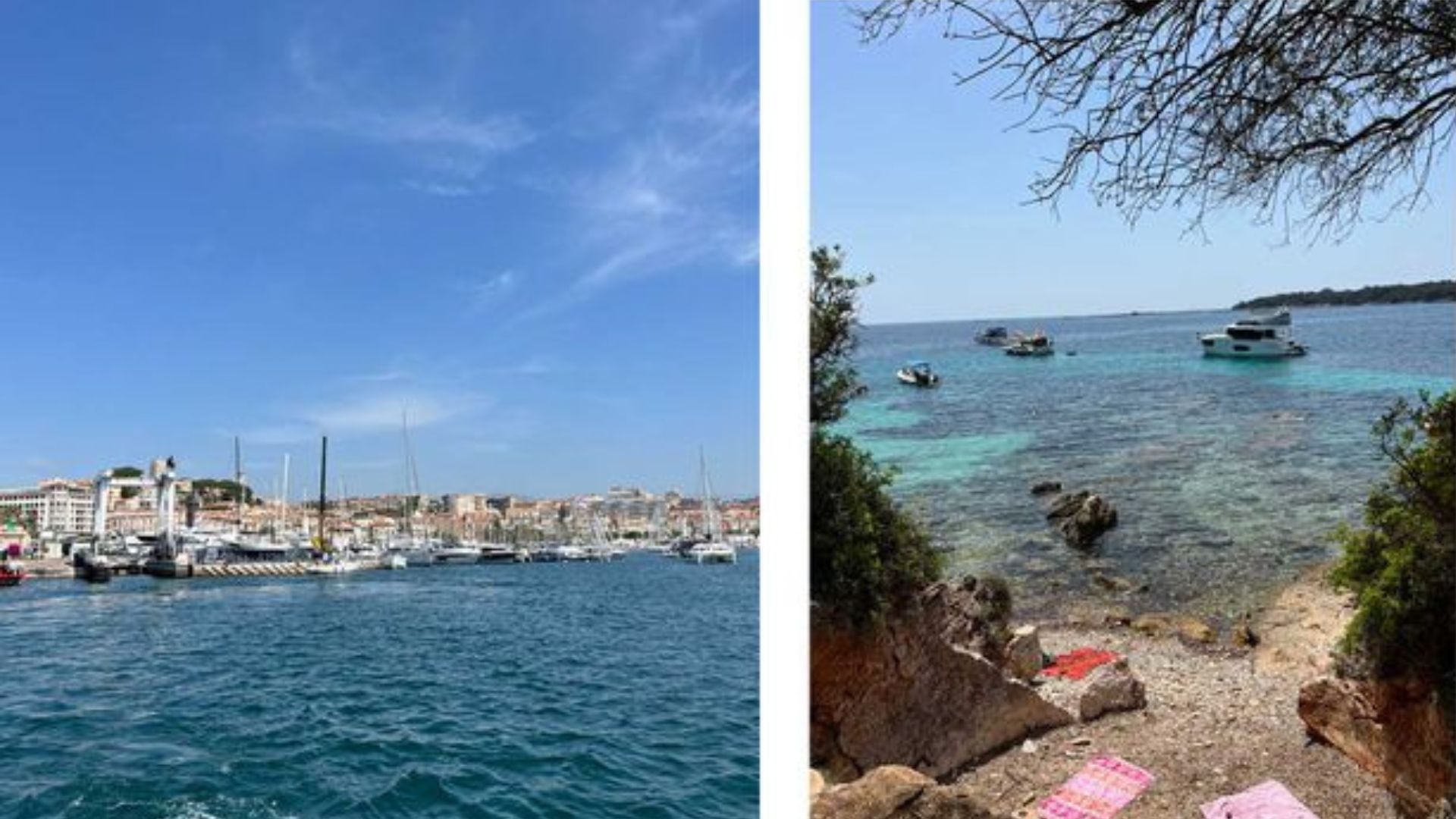 Île Sainte-Marguerite is the ideal day trip for a slower pace and beautiful scenery. It's easy to explore on foot — just be sure to wear sensible shoes for traversing the stone stairs and pine needle-carpeted dirt pathways, as well as aqua socks for the pebbly beaches. You won't find any shops, so it's essential to pack sunscreen, towels, snorkelling gear, and any other necessities. It's also a good idea to bring along a water bottle to refill at the fountains and some snacks as food options are limited.
Getting there
The most convenient and affordable way to reach Île Sainte-Marguerite? The ferry takes 15 minutes and runs every hour until the evening. Tickets cost about USD 16 (INR 1,318) and come with a map of the island. The alternative method of transport would be to hop on an organised tour or rent a boat for the day. The latter offers more flexibility in terms of departing and returning, but the price is significantly higher.
What to do on Île Sainte-Marguerite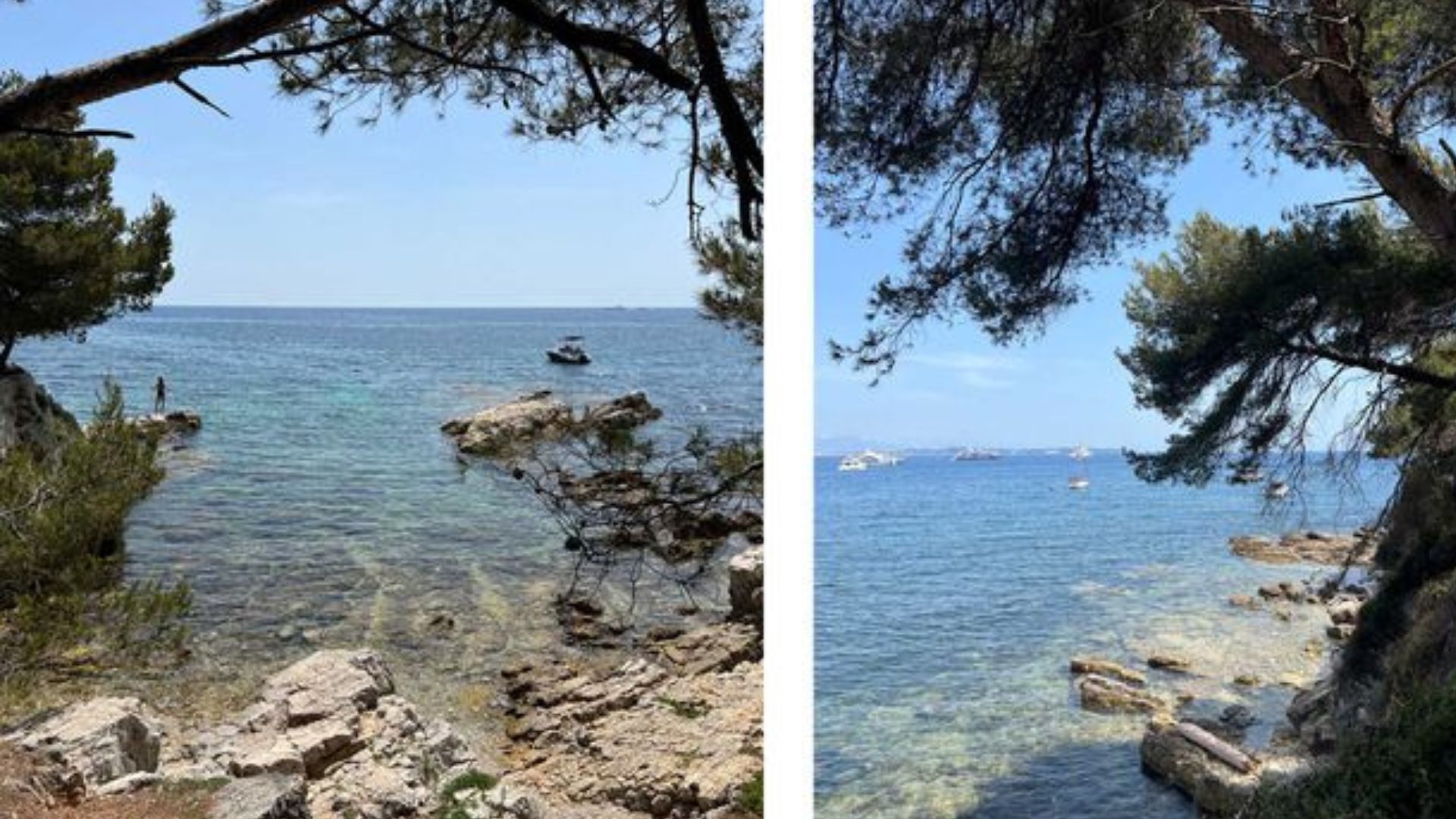 The ferry drops passengers at the historic port. Follow the coast for an endless string of photogenic coves that are perfect for spreading out a towel on the warm rocks (or seeking out a tree-shaded spot) and cooling off in the clear, shallow tides. Suffice to say, Île Sainte-Marguerite, the island in France, provides ample opportunities for swimming and snorkelling. Perhaps the most intriguing attraction is the underwater museum with sculptures by British artist Jason deCaires Taylor. It's a free and deeply fascinating exhibition that only requires a snorkel and a sense of wonder. The interior of the island, meanwhile, brims with fragrant eucalyptus and Aleppo pine trees.
History buffs should head to Fort Royal. Originally built as a Spanish fortress, it was later used as a French penitentiary — even imprisoning the mysterious "Man in the Iron Mask" for a time. Today, it houses Musée de la Mer, which displays relics from ancient Roman shipwrecks and prison artefacts.
Where to eat and drink on Île Sainte-Marguerite
Île Sainte-Marguerite has two sit-down restaurants. Fun and atmospheric, La Guérite is the closest thing to the lively French Riviera beach clubs. The music acts as a siren call, luring day-trippers down the long stone stairs. Patrons savour Mediterranean cuisine and some even dance on tables overlooking the waves. L'Escale serves tender grilled octopus and whole sea bream in a warm setting with staggering views of the sea and Cannes.
If you'd rather grab something to go, there are a couple of snack kiosks — Le Lerõnos and Glaciar — by the harbour that sell sandwiches, cold drinks, popsicles, and chips. Many visitors choose to pack a lunch and eat at one of the rocky outcrops or the dedicated picnic tables around the island.
Where to stay on Île Sainte-Marguerite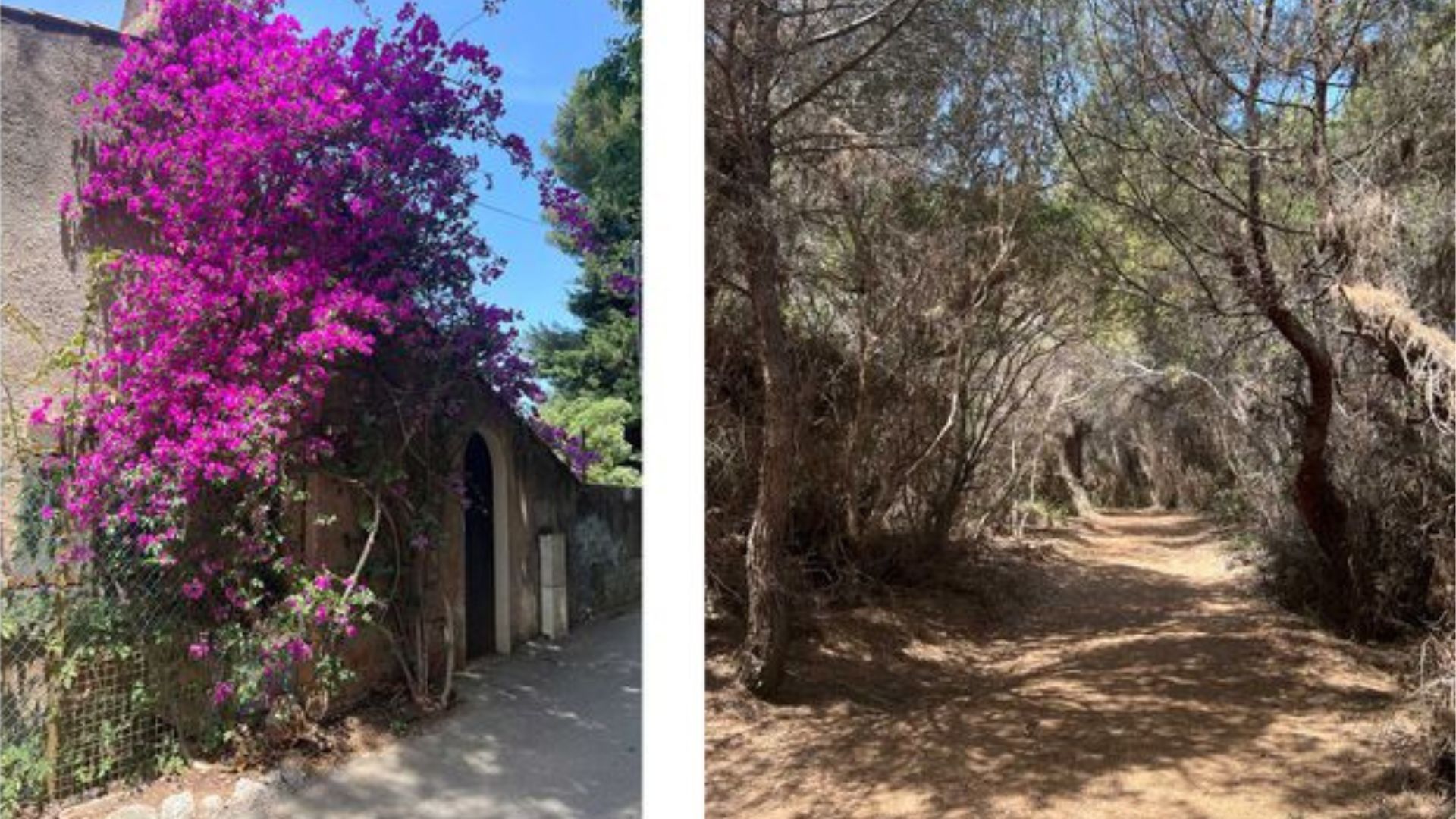 This island in France doesn't have any overnight accommodations anymore (the only hotel closed in 2005), so your best bet is to stay in Cannes. For a taste of the glamorous film festival well after the red carpet gets rolled up, check into Hotel Barrière Le Majestic Cannes, a five-star legend in the upscale area around La Croisette. Nearby, Hôtel Martinez — The Unbound Collection by Hyatt shines as a ritzy respite with a cocktail bar, fine-dining restaurant, and chic rooms. Sophisticated, contemporary, and warm define the ambience at Hôtel Barrière Le Gray d'Albion, which remains an enduring favourite.
This story first appeared on www.travelandleisure.com
Main and Feature Image Credit: Andia/Universal Images Group via Getty Images
Related: 7 Best Wine Hotels In France To Book On Your Next Vacation
Written By