By Air, By Road, By Train: Tourist Places To Visit In Tripura, What To Eat And How To Reach
When it comes to Northeast India, one usually ends up travelling to places such as Assam, Sikkim, Arunachal Pradesh and Meghalaya. But if you want to explore the region beyond these destinations, add Tripura to your bucket list of tourist places to visit.
One of the seven sister states, Tripura provides picturesque views, thrilling adventures and serenity. Not just that, but the state has a strong history, too. Sharing a border with Bangladesh, it is home to over 15 tribes and ancient structures, both of which add to its culture and heritage.
If you want to plan a trip to Tripura, this guide has all the information you need to build the perfect itinerary, including the best places to visit, what to buy and dishes to try.
How to reach Tripura
By Air
Agartala Airport, which receives flights from Delhi, Kolkata, Guwahati, Shillong, Aizawl and Imphal, is located within the city. Be sure to book a window seat to catch a glimpse of the beautiful scenery on your way.
By Road
Agartala can be reached via state and private buses as well as cabs. The destination is located roughly 300 kilometres from Aizawl, 459 kilometres from Shillong and 558 kilometres from Guwahati. The road journey from each of these destinations takes one through lush forests, waterfalls, and hilly terrains.
By Train
Tripura is well-connected with the rest of the country via rail routes. Trains arriving at Agartala railway station come from cities such as Bengaluru, Silchar and Kolkata. They traverse through amazing topography before arriving in the city.
Book your stay at Hotel Polo Towers Agartala here
Best tourist places to visit in Tripura
Agartala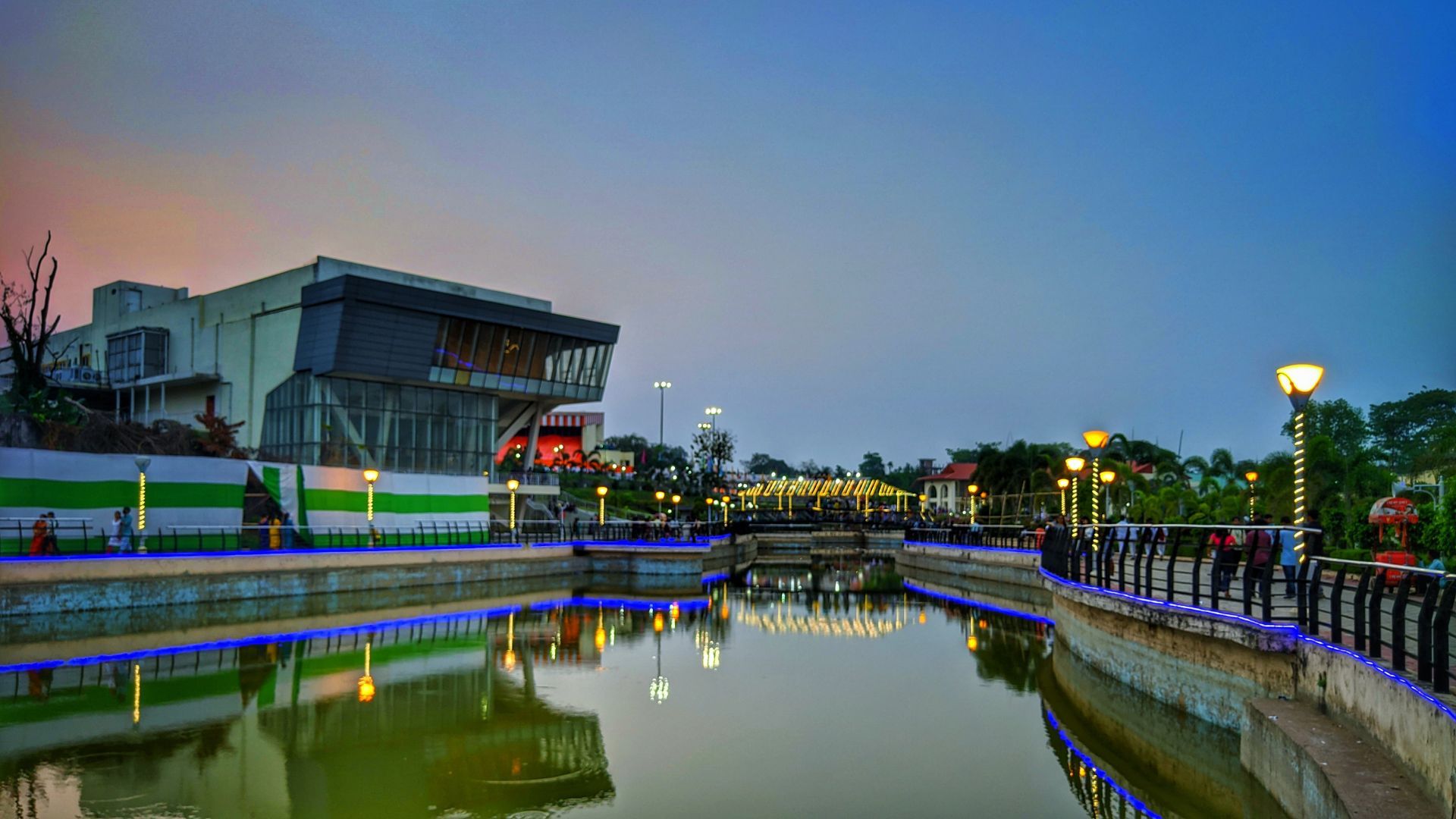 The capital of Tripura, Agartala is also one of the largest cities in the state. Apart from its modernity, Agartala is known for its green terrains as well. The city has some beautiful palaces and eateries, which are a must-visit when you're here. Be sure to explore local markets and indulge in traditional cuisine as well.
Jampui Hills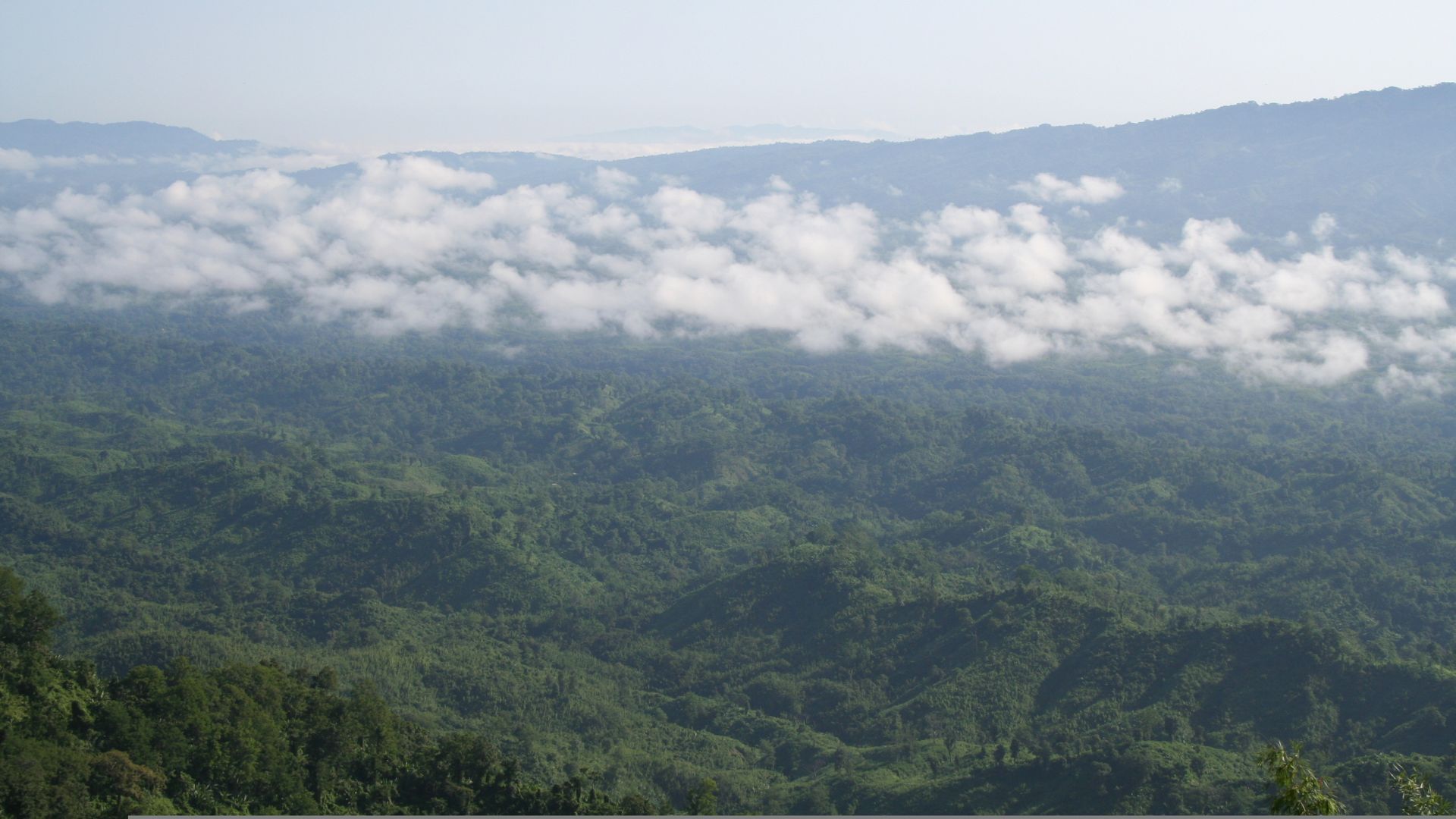 Among the popular tourist places in Tripura is Jampui Hills. Located in the northern region of the state, the hills are located at an elevation of about 1,000 metres above sea level and are blessed with beautiful valleys, stunning views and flavourful oranges. When here, do visit the Sepahijala Wildlife Sanctuary.
How to reach: Jampui Hills is an almost 200-kilometre drive away from Agartala. The nearest railway station is in Dharamnagar, which is located about 70 kilometres away
Mekhlipara Tea Estate
Northeast India is known for its tea production. While not as popular as Darjeeling or Assam, Tripura too has its fair share of tea plantations. So, when here, be sure to visit Mekhlipara Tea Estate, which will definitely be a treat for your senses. Learn about the process of making one of India's favourite beverages and sample some freshly brewed chai!
How to reach: Mekhlipara is just eight kilometres from Agartala by road
Unakoti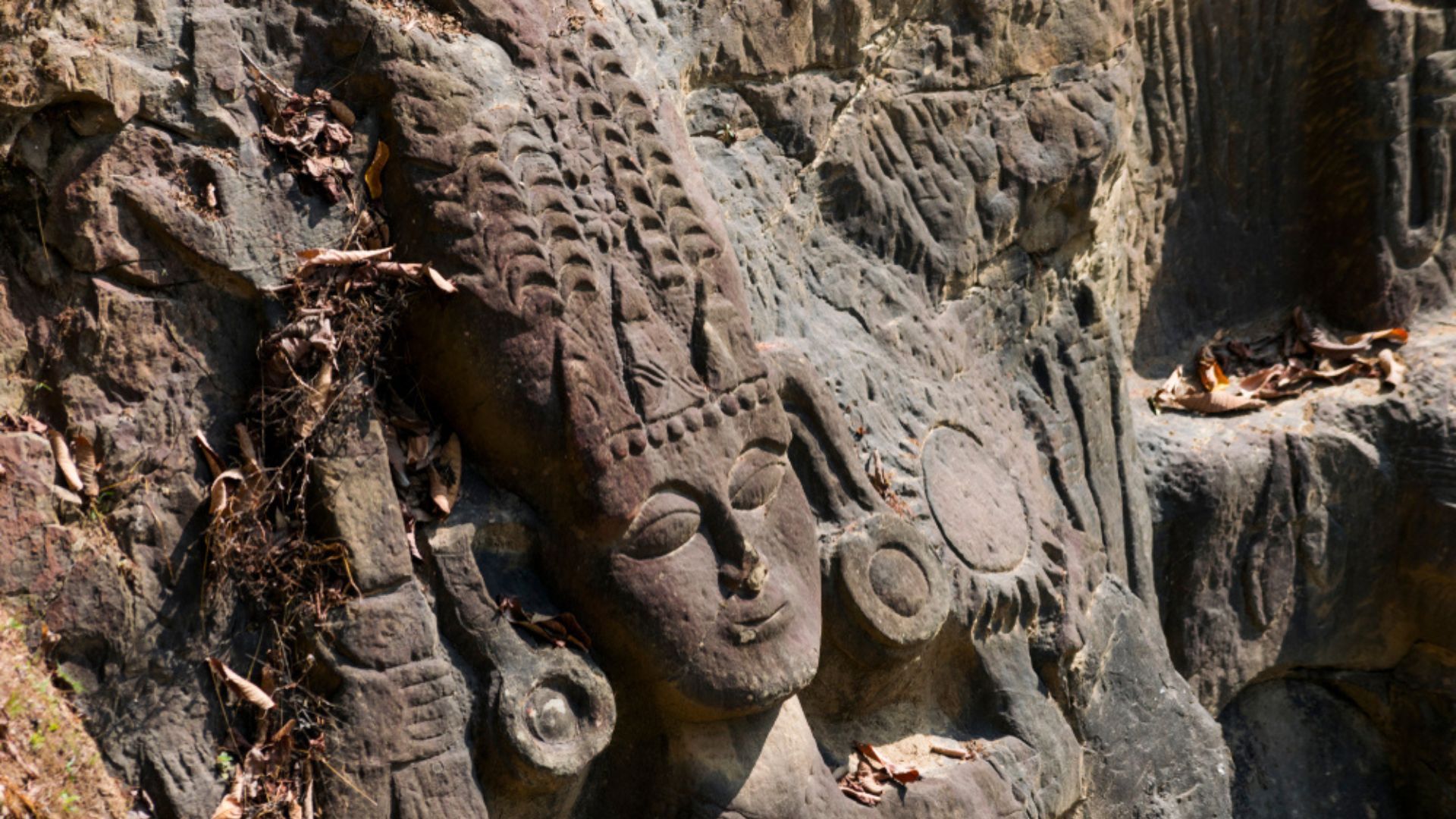 Also called Angkor Wat of the Northeast, Unakoti is a tourist place in Tripura that is a must-visit. It is home to Shaivite rock carvings and sculptures of gods and goddesses and is an ancient pilgrimage site. This destination is also aiming to get the coveted UNESCO World Heritage tag, thanks to its rich heritage.
How to reach: The nearest railway station is located in Kumarghat, about 20 kilometres from Unakoti. From here, you can board buses, taxis or hail a private cab to reach the historical site
Ujjayanta Palace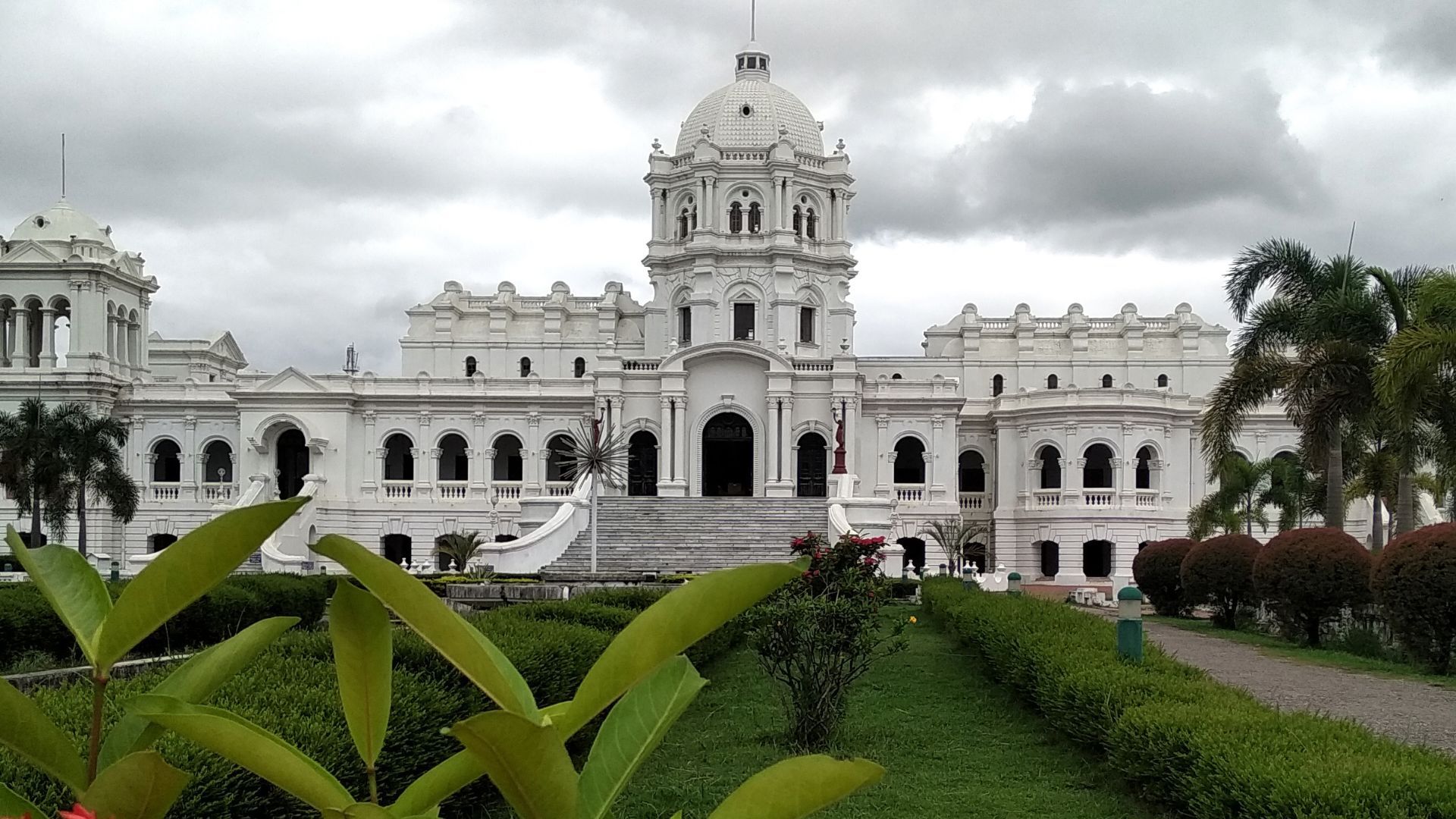 Ujjayanta Palace is among the most popular tourist places in Tripura. The structure was built in 1901 by Maharaja Radha Kishore Manikya. This palace is built in the Indo-Saracenic style of architecture. It also houses a beautiful Mughal Garden which has musical fountains, grassland and artificial lakes.
How to reach: Ujjayanta Palace is located in Agartala and can easily be reached via public transport and private taxis
Book your stay at Polo Lake Resort here
Tripura Government Museum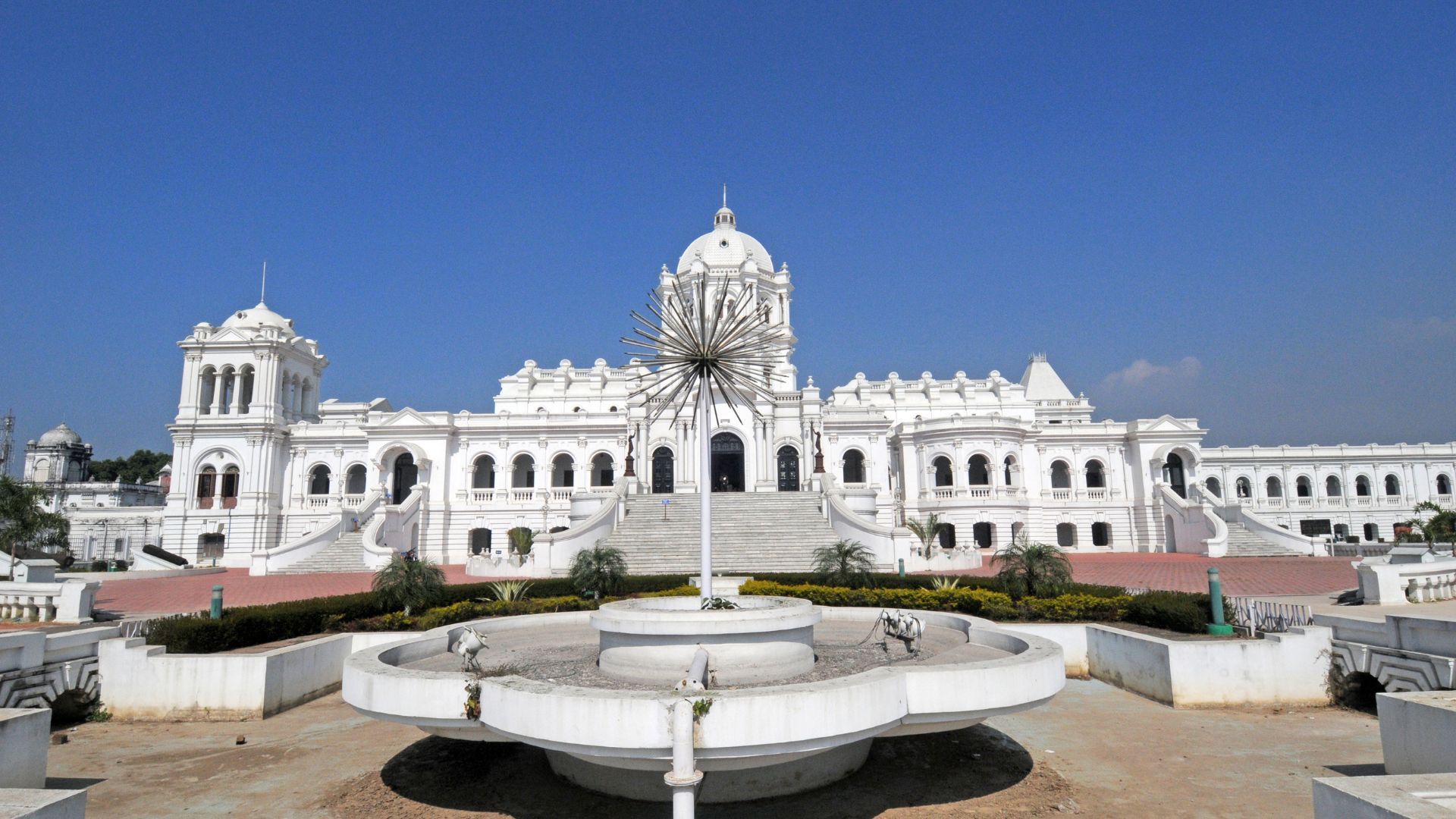 If you are keen on learning more about the heritage of the state, visit the Tripura Government Museum. It houses an amazing collection of unique antique products, which include stone carvings, archaeological objects, and products that indicate the lifestyle of the place in the past.
How to reach: It can easily be reached through private taxis or local transport
Melaghar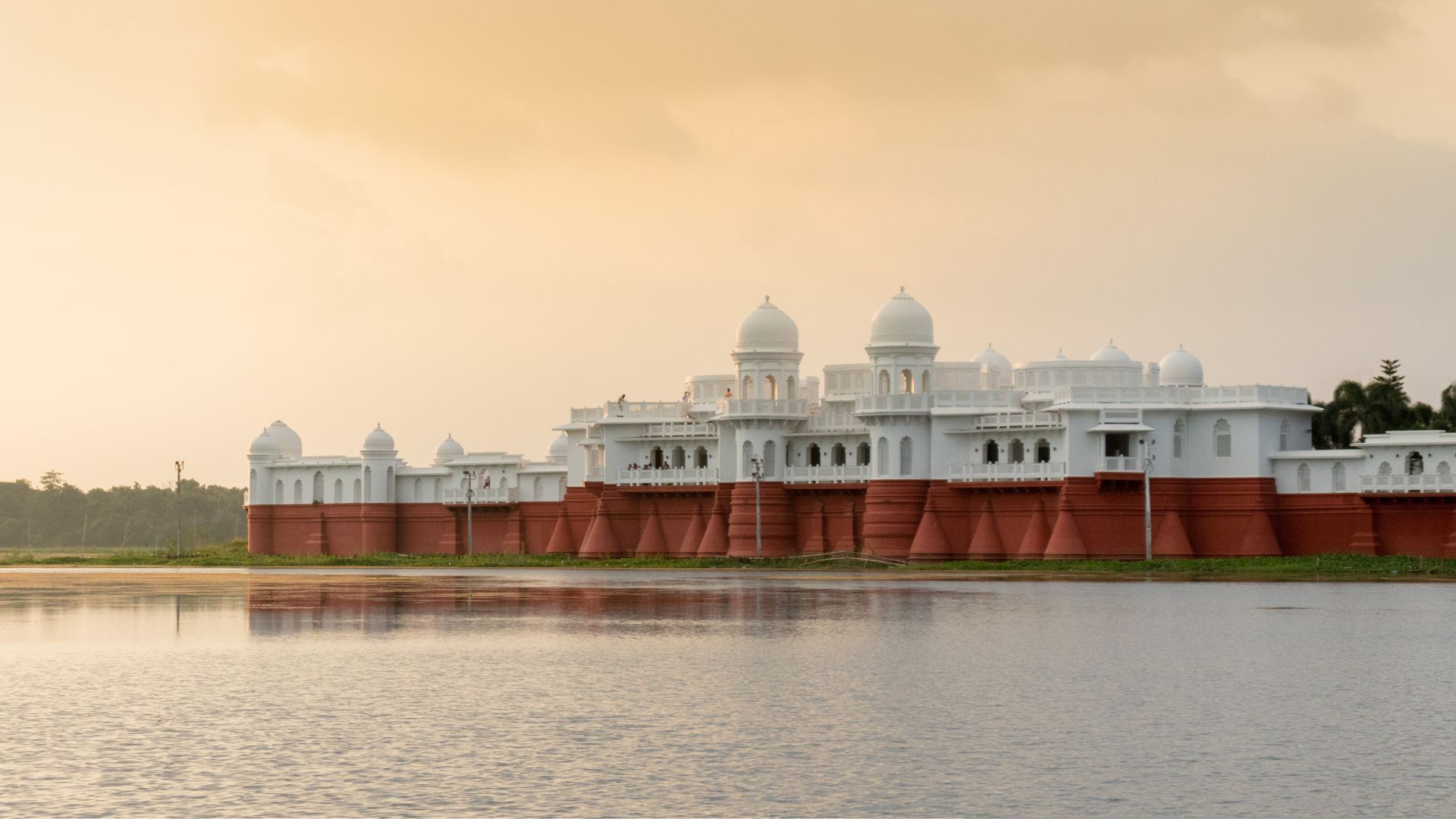 Melaghar town is most famous for its Neermahal Palace. Located in the middle of Rudrasagar lake, the palace exudes peaceful vibes. The town is best known for its Durga Puja festivities, wherein the entire place is lit with beautiful lights. Melaghar also celebrates Ratha Yatra, the auspicious Hindu festival that honours the journey of Lord Jagannath. The festivities take place in July.
How to reach: Located about 50 kilometres from Agartala, you can take local buses and taxis or hire a private car to reach Melaghar.
Gunavati Group of Temples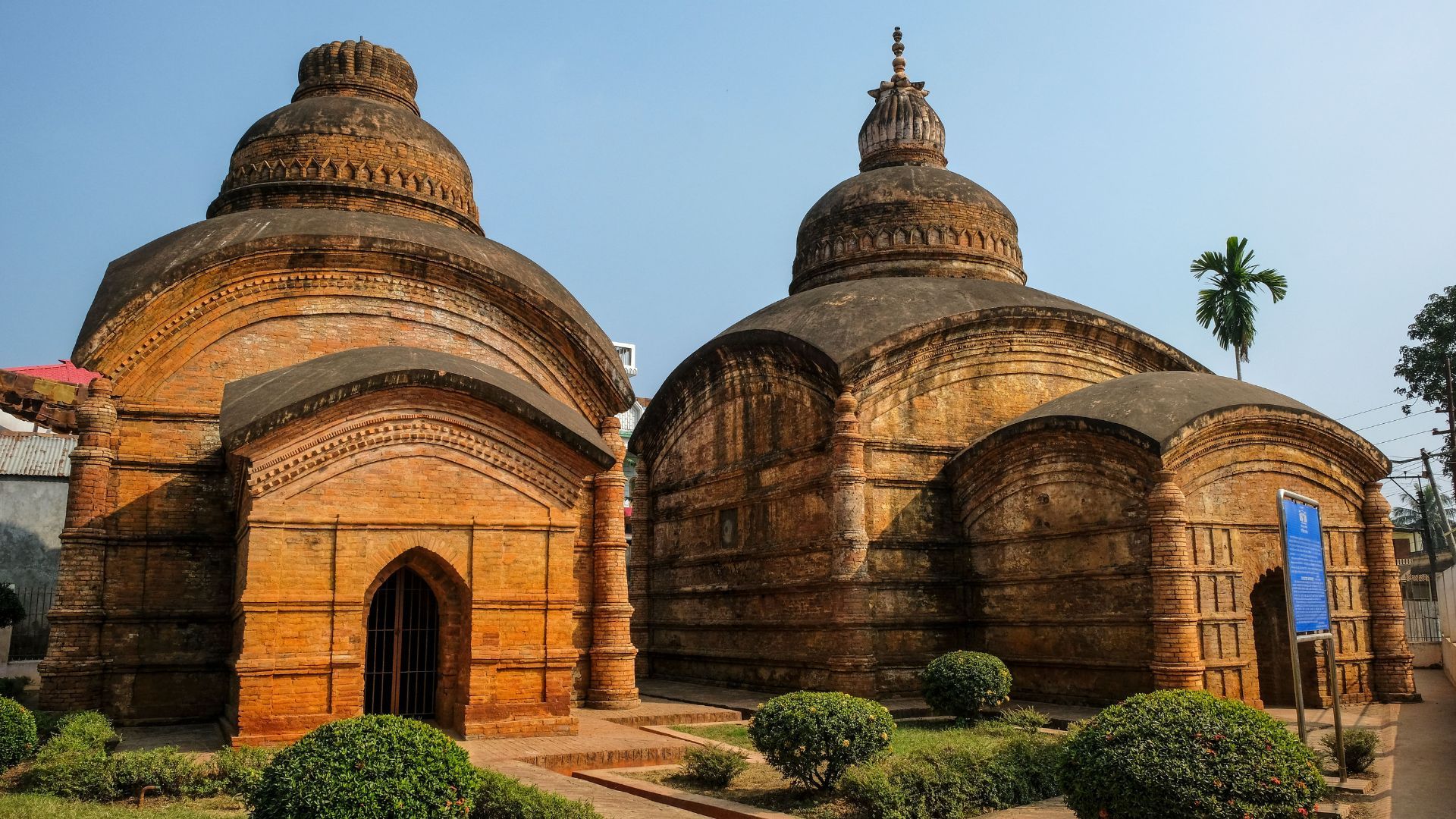 Located in Udaipur, a city in Tripura, Gunavati is a collection of three temples. Constructed in the 17th century, these temples have beautiful architectural interiors as well as intricate stone inscriptions, which are worth seeing.
How to reach: The temples are located about 53 kilometres from Agartala and can be reached via road.
Tripura Sundari Temple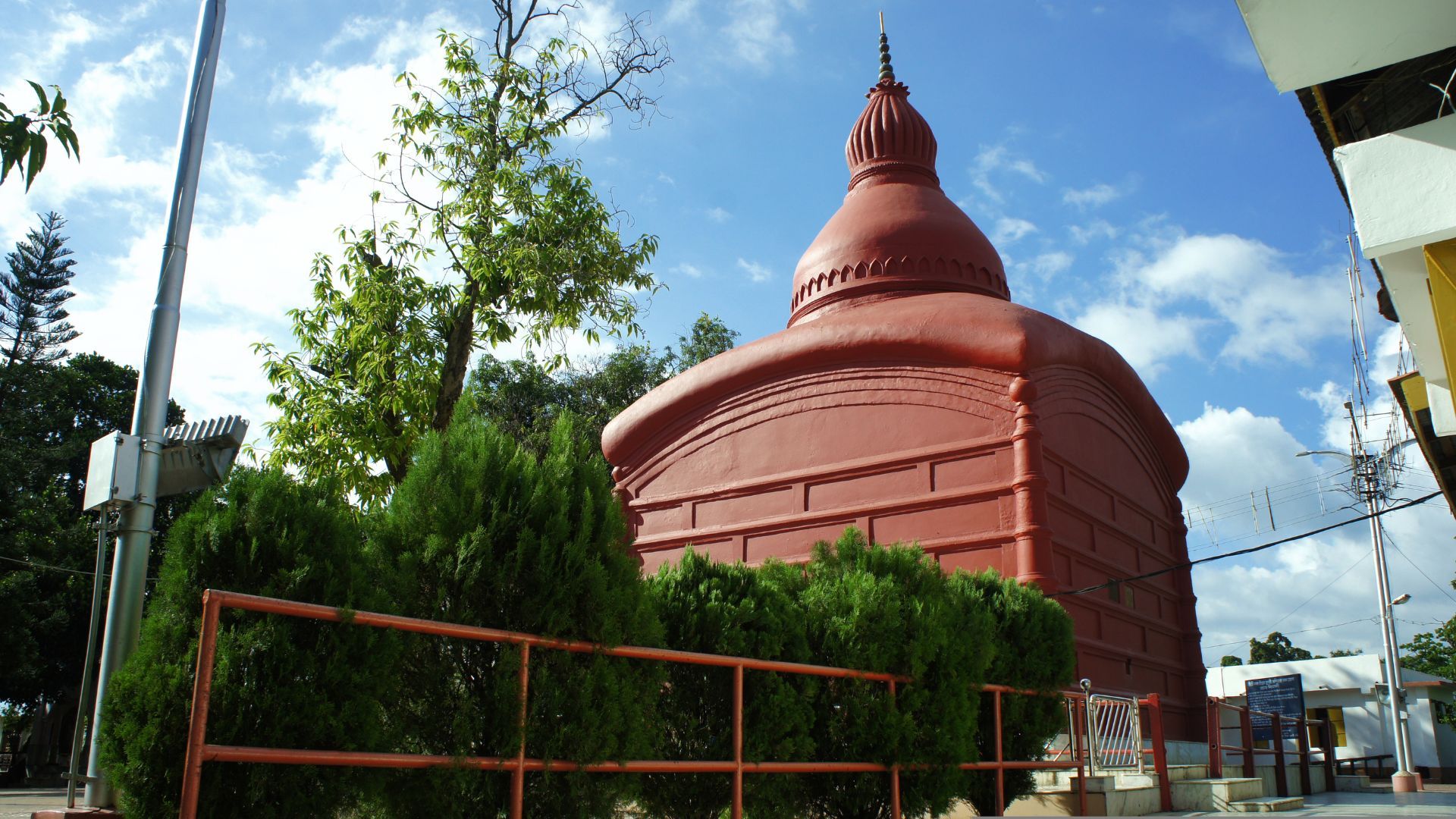 The temple is among the tourist places to visit in Tripura because it is one of the 51 Sati Peeths in India. Believed to have been constructed around 500 years ago, Tripura Sundari is one of the oldest temples in India and brings in thousands of devotees yearly. Its structure, which looks like a modified Buddhist Stupa, adds a layer of intrigue to the temple's architecture. This is not all — it is also called Kurma Pith (or Koorma Pith) since its premises resemble that of a Kurma (aka tortoise).
How to reach: The temple is located about 55 kilometres from Agartala. You can reach here via road through public or private transport.
Tripura weather
Tripura is known to have moderate weather throughout the year. Summers are warm and humid, because of the proximity to the Bay of Bengal. Winters, on the other hand, are slightly cool.
Best time to visit Tripura
Tripura can be visited throughout the year. If you prefer travelling in cooler temperatures, Tripura is best visited during October and February (which are the winter and spring seasons). For sightseeing, visit between April and July, which mark the end of summer and the beginning of the monsoon season.
What to eat in Tripura
Some of the most common ingredients in the local cuisine are rice, bamboo and Berma, which is a fermented fish. When it comes to beverages, what you should definitely sample (if you consume alcohol) is Chuak, which is a rice beer. Other dishes that you should eat are Mui Borok (made with Berma, onions, green chillies, potato and occasionally, bamboo shoots), Gudok (this consists of Berma, bamboo shoots, and fresh vegetables stewed together), Bhangui (made with rice, ghee, ginger, onions) and Muya Bai (pork meat, bamboo shoots, green papaya, jackfruit seeds and a whole lot of spices).
What to shop in Tripura
Along with its tourist spots, Tripura is famous for handicrafts as well. Pick up bamboo and cane products such as mats, stools, lampshades, and baskets. You can also look for locally-made jewellery, panels and woven fabrics to bring back home.
Hero and Featured Image credit: Shutterstock
Related: 12 Towns And Cities In Northeast India To Add To Your Travel Bucket List This Year
Frequently Asked Questions (FAQs)
Question: Which is the most beautiful city in Tripura?
Answer: Agartala is among the most beautiful cities in Tripura. Other places include Melaghar (because of the Neermahal Palace) and Unakoti.
Question: What are the most famous historical places in Tripura?
Answer: Unakoti, Neermahal Palace, Gunavati Group of Temples and Bhubaneswari Temple are among the most famous historical spots in Tripura.
Question: Are there any beaches in Tripura?
Answer: Tripura does not have any beaches since it is surrounded by land on all sides.