Are you among those who find birdwatching and spotting animals in their natural habitat thrilling? If yes, the national parks in South India will get you packing your bags right away. By Moyena Parikh
The southern part of the country owes its scenic beauty to glistening beaches, mountainous terrains and dense forests. Posing as a foreground to the picturesque landscape of South India, the Western Ghats runs parallel to the western coast of the Indian peninsula, traversing Karnataka, Goa, Maharashtra, Gujarat, Kerala and Tamil Nadu. It merges with the discontinuous ranges of the Eastern Ghats in the southernmost state of India — Tamil Nadu.
Home to many rivers and hills, the Ghats provide protection and favourable living conditions to a wide range of rare flora and fauna, making southern India a conducive region for national parks with thriving ecosystems. For instance, the Nilgiri Biosphere Reserve, which includes the Bandipur National Park and the Silent Valley National Park, is a UNESCO World Heritage Site that houses endangered species, and the Eravikulam National Park in Munnar, Kerala, is home to the rare and exotic Nilgiri Tahr or mountain goat. Additionally, the terrain of these national parks is suitable for trekking and sightseeing, captivating nature lovers and adventure enthusiasts alike.
So, the next time you plan a trip to South India, visit these national parks for amazing guided safaris, treks through dense forests or to just relax to the sounds of birds and the rustling of trees.
Here are some of the best national parks to visit in South India
Bandipur National Park, Karnataka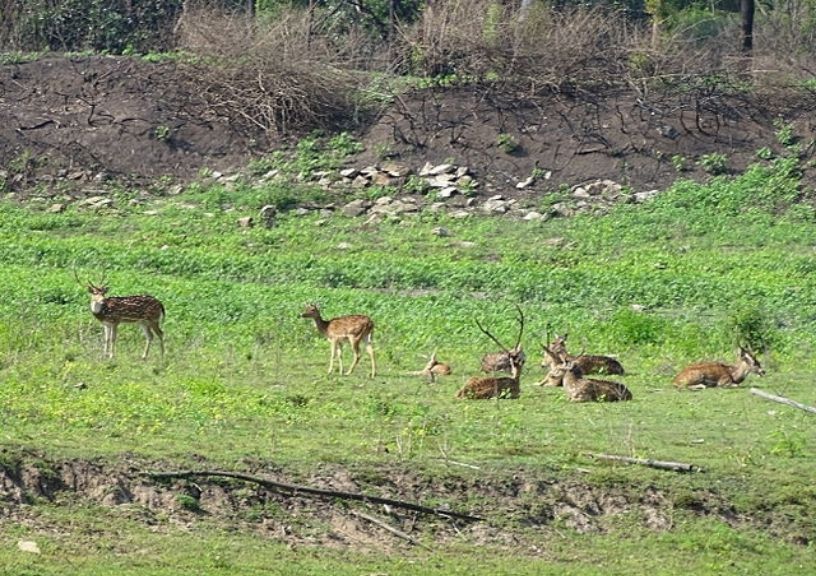 Imagine walking in the foothills of the Nilgiris, mesmerised by the towering Western Ghats and spotting tigers and Asiatic wild elephants! That's what the Bandipur National Park offers its visitors. Situated in the Chamarajanagar district as well as H.D.Kote and Nanjangud taluks of the Mysuru district, the national park covers 874.2 square kilometres.
The Bandipur National Park is a part of the country's first and biggest biosphere reserve known as the Nilgiri Biosphere Reserve, with Mudumalai Wildlife Sanctuary in Tamil Nadu, Wayanad Wildlife Sanctuary in Kerala and Nagarhole National Park in northwestern Karnataka. This makes it the largest protected area along with being the largest habitat of wild elephants in South Asia.
Before being declared a national park, erstwhile rulers used it as private hunting grounds for tigers. However, in 1974, it was established as a tiger reserve, with the second-highest population of tigers in India. Its deciduous forests house several endangered species such as sloth bears, gaurs, jackals and four-horned antelopes in the national park. And with over 200 species of birds taking shelter, it is perfect for birdwatching.
The Bandipur National Park is also home to many types of timber trees such as teak, rosewood and sandalwood and a variety of rich flora that make it an attractive tourist destination for both nature and wildlife lovers.
The national park is best explored by trekking, jeep and mini-bus safaris. You can explore the wilderness of the national park between March and May.
The Bandipur National Park is easily accessible by road from the airport and railway station at Mysuru. You can also drive down to the national park from Bengaluru if you enjoy travelling by road. It is a must-visit place, especially if you are looking for a weekend getaway.
Nagarhole National Park, Karnataka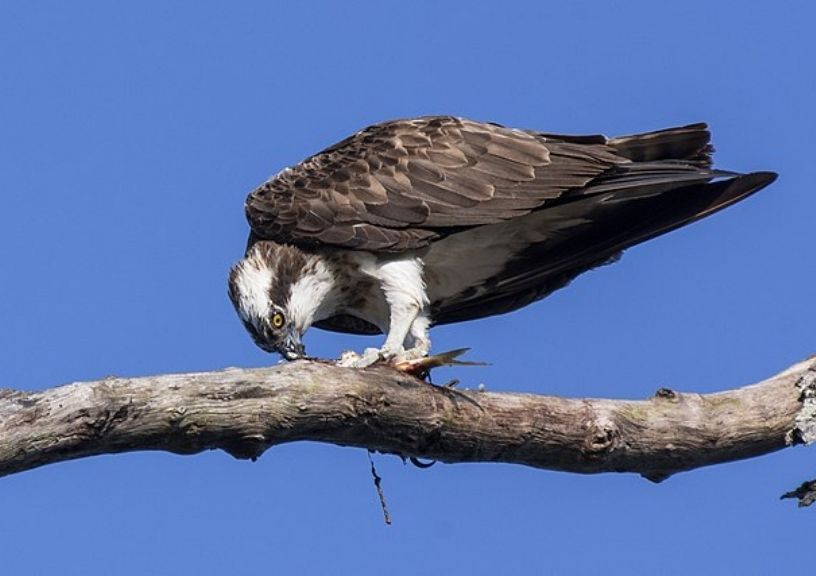 The Nagarhole National Park is nestled between the Mysuru plateau in Karnataka and the Nilgiri Mountains of Tamil Nadu. Also known as the Rajiv Gandhi National Park, it derives the name Nagarhole, which literally translates into the 'Serpent River', where nagara means 'serpent' and hole means 'river' in Kannada. It passes through the region's rich tropical evergreen forests.
Established in 1955 as a wildlife sanctuary, it earned the status of a national park in 1983. It was later declared as an independent tiger reserve in 2007. Measuring 847.98 square kilometres that include a buffer zone of 204.6 square kilometres added in 2012 to expand the total area of the national park, it shelters over 300 species of flora and fauna.
It has become a key tiger reserve in Karnataka and a major hub of conservation under Project Tiger and Project Elephant. Apart from sheltering Bengal tigers, Nagarhole is also home to the largest herd of Asiatic elephants in the world. Other animals spotted in their natural habitat include wild dogs, leopards, bears, chital and wild pigs.
The national park also gives tourists a wonderful opportunity to witness the lush green forests, and its many streams attract a variety of bird species, including migratory birds. What adds to the picturesque view of the Nagarhole National Park is the teak and rosewood trees.
Visitors can opt for wildlife safaris arranged by the Forest Department of the national park. While advance booking is recommended, you can explore the national park with your loved ones, and enjoy its natural beauty and rich biodiversity.
Plan a trip to the Nagarhole National Park between November to February if you want to be amid lush greenery and avoid summer. However, the chances of sighting more animals increase in the dry summer months, making it an ideal time to visit the national park.
The nearest airport and railway station is at Mysuru, while the national park is easily accessible by road from Bengaluru.
Eravikulam National Park, Kerala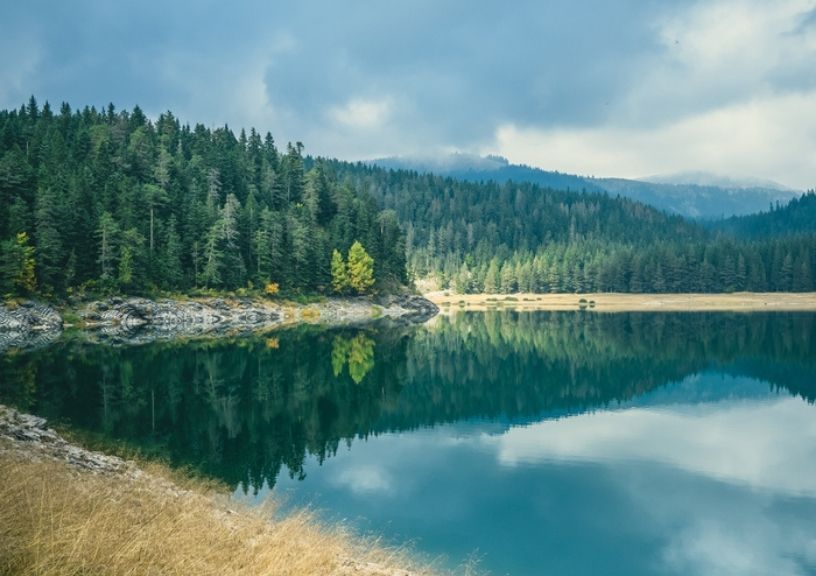 Spread over an area of 97 square kilometres in the Idukki district of Munnar, the Eravikulam National Park is one of the most famous ones in South India that houses the region's highest peak, Anamudi (2,695 metres).
The Eravikulam National Park was established as the Rajamalai Wildlife Sanctuary in 1975 to conserve the exotic yet endangered Nilgiri Tahr (mountain goat). However, considering its ecological, zoological and faunal importance, it was declared as a national park in 1978.
The park houses rare flora and fauna. The Shola grassland system supports orchids, wild balsams, leopards and the Indian bison. It is the only national park where you will find Neelakurinji (Strobilanthes kunthiana), a purplish-blue hued flower that is said to bloom once in twelve years.
The national park promotes ecotourism in its tourist area with trekking and jungle camps activities for its visitors. Spot elephants, vultures, Bengal tigers, gaur, Indian leopard and a variety of birds while navigating the park. In fact, there are at least 266 species of birds that can be found inside the national park.
While the Eravikulam National Park remains closed between February and March because of the calving season of the mountain goats, you can visit it during the rest of the year, depending on how comfortable you are with winters, summers or monsoon seasons. However, during peak monsoons, you may not be allowed to enter the park.
There are different ways to reach the national park. If you prefer travelling by air, then Kochi and Coimbatore have the nearest proximity to the Eravikulam National Park. The nearest railheads are in Aluva and Coimbatore. Even Munnar is well connected to the most prominent cities by road.
Mudumalai National Park, Tamil Nadu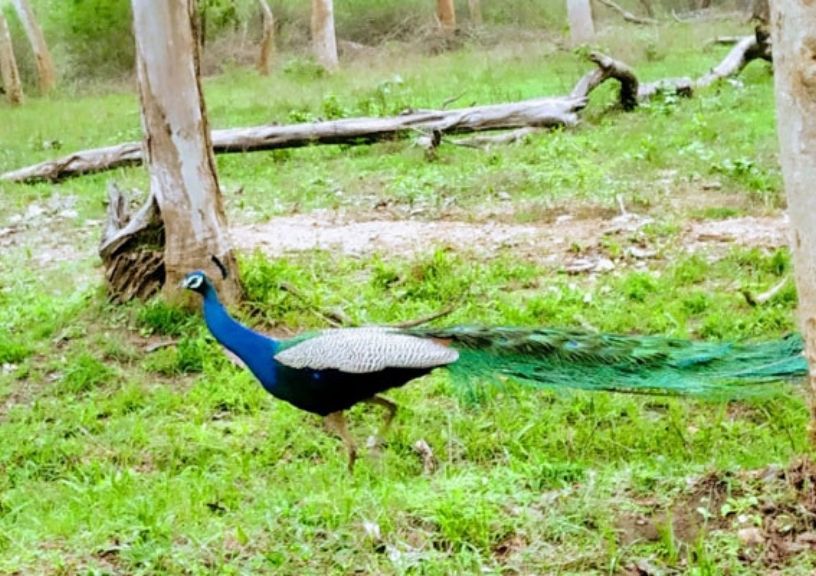 Located on the northwestern side of the Nilgiri Hills, the Mudumalai National Park is a forest range that was established in 1940 as a national park and was later turned into a tiger reserve with 103 tigers in 2007. Covering a total of 688.59 square kilometres, its core area measures 321 square kilometres.
Home to 13 percent of India's mammal species, visitors will find tigers, elephants, panthers, as well as birds such as parrots, eagles and vultures. Whether you are an animal lover or a wanderlust, you must visit the national park to witness the scenic beauty. When it comes to flora, the sight of sandalwood, mahogany and bamboo trees standing majestically is just amazing. Visitors can avail jungle safaris organised by the Forest Department. However, if you are looking to spot tigers, then opt for the morning safari.
While the national park is open for tourists throughout the year, the best time to explore it would be between February and May. This is when you can see more migratory birds and animals near lakes and other water bodies. If you want to enjoy the lush greenery post monsoons, you must visit the Mudumalai National Park during September and October. However, it is advisable to avoid visiting the national park during monsoons, as the muddy trails may be unsuitable for tourists.
Ooty has the nearest railway station and is easily accessible by buses and taxis from other cities. If you prefer travelling by plane, then Coimbatore has the nearest airport from which you take a cab and drive down to the national park.
Kasu Brahmananda Reddy Park, Telangana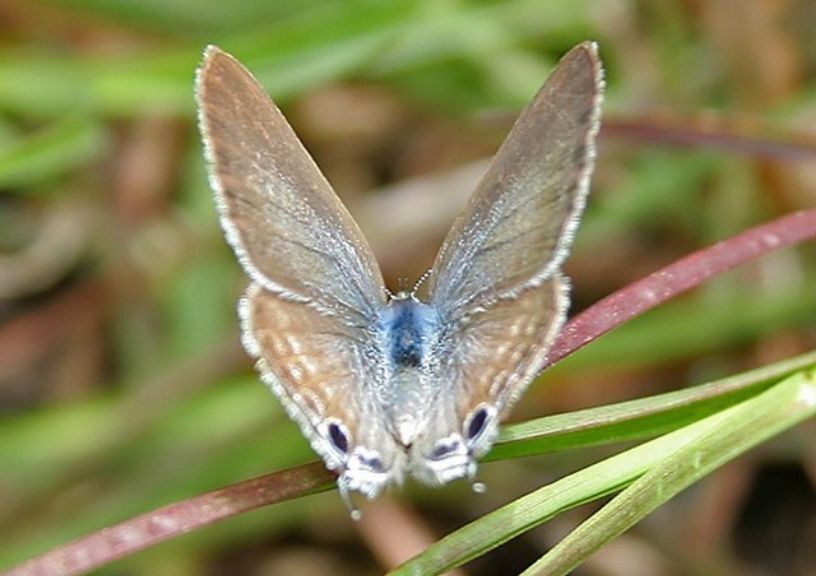 The Kasu Brahmananda Reddy Park, also known as the KBR National Park, is a treasure-trove for nature lovers amid the hustle and bustle of Banjara Hills in Hyderabad.
Established in 1994, it was declared a national park four years later to conserve nature and habitats. Spread over only 1.425 square kilometres, the park is an invitation to anyone who wants to take a pause from city life and witness nature in its full glory.
The national park is named after a famous political leader of Telangana — the late Chief Minister Kasu Brahmananda Reddy. It also holds historical significance as the entire lush green area once belonged to the Nizam of Hyderabad before coming under the state's forest department jurisdiction.
The national park has a variety of flora and fauna that will be a treat for travellers from the city. It has around 600 types of tree and plant species and is a home to 20 species of reptiles, 20 species of mammals and at least 15 butterfly species.
Hyderabad can be reached by road, rail and air easily. While the national park is open throughout the year, its timings differ during the winter and rainy seasons. If you are planning a visit, make sure to check their website.
Silent Valley National Park, Kerala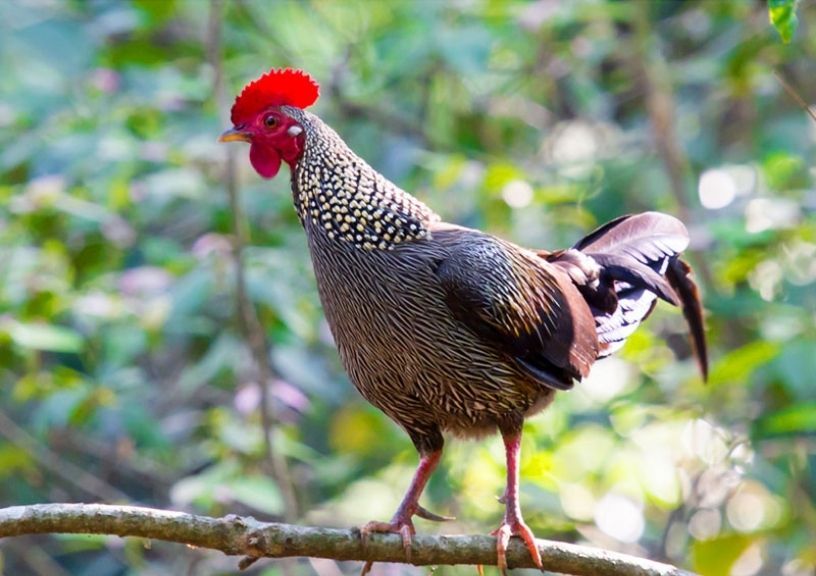 Adding to the list of famous national parks in South India is the breathtaking Silent Valley National Park, which is the last representation of the remaining rainforest of Kerala.
Sprawling across 237.52 square kilometres, it was declared as a national park in 1984 and formally inaugurated the following year. In 1986, the Silent Valley National Park was added to the core area of the Nilgiri Biosphere Reserve. The latter was inscribed as a UNESCO World Heritage Site in 2012.
Located in the northeast corner of the Palakkad district, it has some of the purest, rare and highly productive forests amid steep escarpments and hillocks, which help flora and fauna to thrive in the region.
The national park houses over 1,000 species of flowering plants and another 110 species of orchids that are absolute gifts to nature lovers, 41 species of mammals, 211 types of birds, 49 kinds of reptiles, 47 types of amphibians, 12 species of fish, 164 kinds of butterflies and 400 species of moths. The most famous residents of the Silent Valley National Park are the lion-tailed macaques with a sizable population.
Promoting ecotourism through its camping initiatives, it also offers trekking facilities through the village of Bommiyampadi, which an adventure junkie will be thrilled to try.
The ideal time to visit the national park is between December and April. You can either hop on a train and get off at the railway station in Palakkad or fly to Coimbatore. Else, the two road routes that will take you to the national park are from Coimbatore and Kozhikode.
Bannerghatta National Park, Karnataka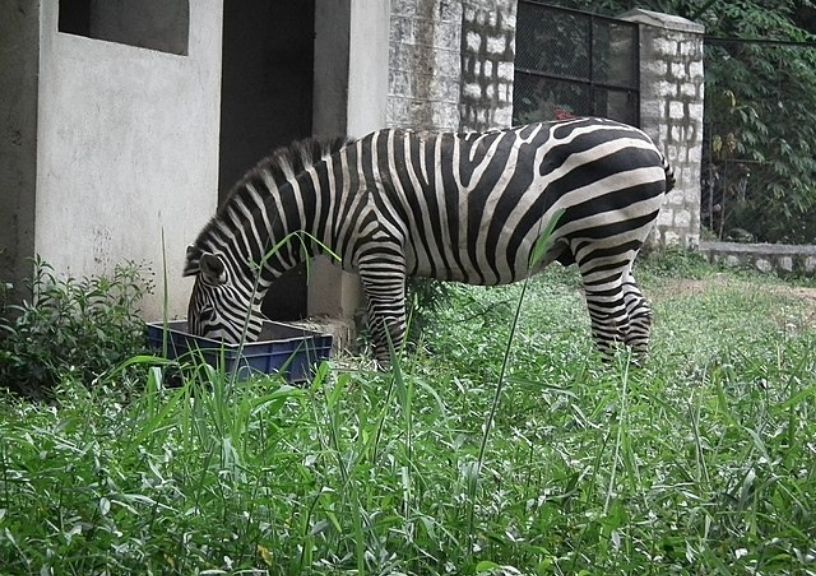 Measuring 260.51 square kilometres, the Bannerghatta National Park is popular because it is located on the outskirts of Bengaluru and comprises a snake park, a butterfly park, a zoo and a children's park. Additionally, travellers can also partake in boating activities.
Established in 1974 and then carved into a unique biological park in 2004, you can easily spot 19 lions, 33 tigers, including seven white tigers, 48 species of butterflies and other endangered animal species as you enter the Bannerghatta National Park. Visitors can enjoy lion and tiger safaris inside the Bengaluru Bannerghatta Biological Park. Among bird species, you can see macaws, cockatoos, parrots and lorikeets.
The best time to explore the national park is between October and June. Bengaluru is well connected by roads, rail and air. In fact, there are city buses as well as private taxis plying to the national park. Be prepared to capture a lot of memories in your camera when you visit the Bannerghatta National Park.
Saddle Peak National Park, Andaman and Nicobar Islands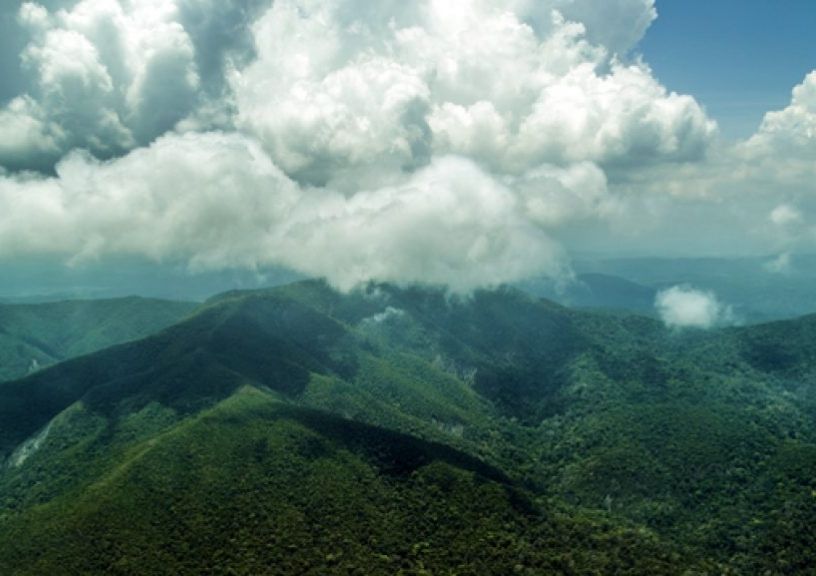 Nestled along the eastern coast of North Andaman Island, the national park is shaped like a double-humped saddle from which it gets its name. It was established in 1987.
The total area of the Saddle Peak National Park is 32.54 square kilometres and welcomes visitors throughout the year. However, to enjoy the climate, along with trekking or hiking, you must visit this place offering picturesque views between November and March.
As you enter the national park, you will witness the highest point on the island, i.e., Saddle Point, which is 737 metres above mean sea level.
The national park has thick evergreen forests, which comprises canebrake and wet bamboo trees, and houses mammals such as the endemic Andaman horseshoe bat, Himalayan palm civet, saltwater crocodile and Andaman water monitor lizard.
While it is well accessible by road, you will have to first reach the Islands by air or sea. Port Blair has the nearest airport and provides ship services from Visakhapatnam, Kolkata, Chennai and back.
(Hero and Featured Image Credit: Ooty Tourism)
Related: Food Stops Along The Bengaluru-Mysuru Highway You Should Add To Your Weekend Itinerary