Musicathon, A Two-Day Music Festival, Is Set To Be Back In Bir On April 15-16
Musicathon, a two-day music festival hosted amid the lush greenery of Bir, is back with its seventh edition on April 15-16. Here's all that you need to know about the fest. By Anushka Goel
Lush greenery, scenic mountain views, and cool crisp air — could it be any better? Yes, because Musicathon, a music fest in the mountains, is back with its seventh edition. The festival will take place between April 15 and 16 at The Bagicha, Bir, and is set to enchant you with its picturesque setting and new indie music!
Musicathon: What you need to know about the music fest in Bir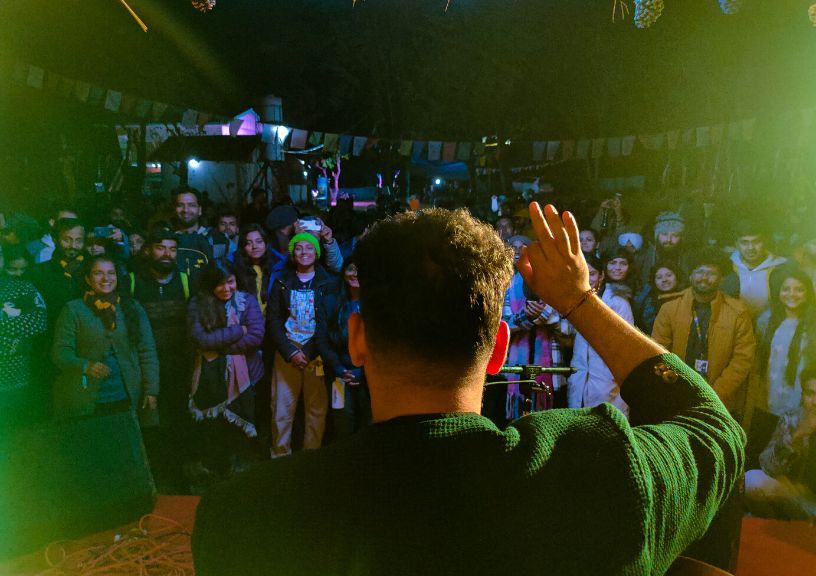 The festival, which started in 2019, is a platform for emerging independent artistes who perform for travellers from across nationalities, in the stunning location of Bir, Himachal Pradesh, with the stunning backdrop of the Dhauladhar range. The festival, a sustainable, eco-friendly affair, is made possible with the efforts of the local community, talented indie artistes, and volunteers driven by their passion for music, poetry, travel and their love for the planet Earth, a press release with us states.
In its seventh edition, Musicathon is set to host a talented artiste line-up featuring names such as Rahgir, a social media sensation, Arjan Singh, who is a Jaipur-based architect turned singer-songwriter, Ishan Nigam, who's an independent singer-songwriter, live performer and YouTuber, Sanchi Mannotra, a Chandigarh based singer-songwriter, and more.
Croon to some soul-soothing music at Musicathon in Bir, which will also provide the much-needed respite from the growing summer heat in its cool, comfortable environment, making you sway to the energetic and fun beats and swoon to the slow songs.
The event, created by Gaurav Kushwaha, began with just two artists and 10 attendees, and today, has tickets on sale for more and more travellers and wanderers at heart to come and enjoy.
Know more here.
Related: Singer Jonita Gandhi Talks About 3 Indian Hill Stations That She Can't Wait To Visit