8 Mountain Biking Destinations In India That Will Get Your Adrenaline Pumping
Unforgiving roads and unforgettable views lie in store for those who dare to take up off-road bicycling. And although a quick spin along bumpy roads in a city's outskirts can help satiate some of that thirst for adventure, nothing beats the thrill of challenging landscapes. This year, ditch four wheels for two and explore these mountain biking destinations in India. By Eshita Srinivas
Mountain biking puts a person's fitness and nerve to the test, often requiring adventurers to spend hours pedalling through muddy, steep, and rocky trails as practice. The sport originated in Tamalpais, California (USA) and eventually found takers in different parts of the world. Due to the risks involved, bikers need to invest in heavy-set bikes that are resilient and perform well under the pressure of complex terrain. We recommend packing your bags (and gear) and heading to these mountain biking destinations in India that are at the heart of most routes. Between rough terrain and stunning views, the locations promise a heart-pumping vacation.
These are the best mountain biking destinations in India for thrill-seekers
Spiti, Himachal Pradesh The remote valleys of this region in Himachal hold some of the best terrains for mountain biking in the country. Along the path taken only by adventurous cyclists, you'll witness breathtaking natural landscapes and ancient monasteries. The most popular trail begins at Manali and includes an acclimatisation ride from Kaza to Tabo.
Over 12-13 days here will have you exploring spots like Sarahan, Wangtu, Ribba, Puh, Dara, Marhi, Hansa, Gyu, Mundh, Komic, Langza, and Losar, depending on the route you take. You could also, while here, trek to the picturesque Chandratal lake and explore Pin valley. This destination demands a moderate level of fitness, so you'd need to practice and build up stamina before you head out.
Best time to head here: March-June
Leh, Ladakh Yet another popular mountain biking destination that promises postcard-perfect views of snow-capped mountains and an expansive landscape. Different trails from Manali and Zanskar are worth exploring here. The former involves traversing through gruelling stretches over the Himalayas, exploring spots like Marhi, Sissu, Zing Zing, Jispa, Tso Kar, Pang, and Upshi along the way. Many routes take you to the Khardungla, the highest motorable road in the world. You could do short rides to monasteries in Spituk, Stok, Stakna, Shey, Thiksey, and Matho.
The Zanskar route, meanwhile, is a bucket-list experience for most thrill-seekers and often spans about 14 days with a touchdown at Kargil. The altitudes along the way are high, with an average of 4,500 metres in harsh mountainous climates. Also greeting you through the journey are winding passes, steep valleys, and narrow alleys. Naturally, you'd have to be quite fit to be able to complete this trail.
Best time to head here: June-September
Munnar, Kerala With lush, verdant natural topography and rolling hills, Munnar is home to some stunning roads for biking along tea and spice plantations. All you need is a long weekend to explore the region, stopping over at Bison valley, Mattupetty dam, Anaerangal Lake, and Lockhard cap, depending on the route you take. Montane Shola forests and cardamom estates will keep you company along most paths, and Suryanelli, Vandanmedu, and Periyar are popular mountain biking spots here.
With a diverse set of trails to explore, you'll find Munnar giving you just what you need to have an enjoyable experience, regardless of your level of experience. So be sure to head here when you've got some time off.
Best time to head here: December-February
Kangra, Himachal Pradesh Another stunning region in Himachal for you to head to with your riding gear in tow. The promise of jaw-dropping sights of the Dhauladhar range, fragrant welcome of tea gardens, and refreshing views of pine trees motivate many adventurous riders to head here and challenge themselves to what's known as one of the most daunting routes in India.
Steep slopes and challenging climbs underscore the rocky trail that runs through the Kangra valley and along the way are spots like Bir, Jogindernagar, Raj Gunda, and Billing. If the journey wasn't adventurous enough, many go paragliding in Billing as well. About five days are needed to fully explore this destination.
Best time to head here: May-June, September-October
Kumaon, Uttarakhand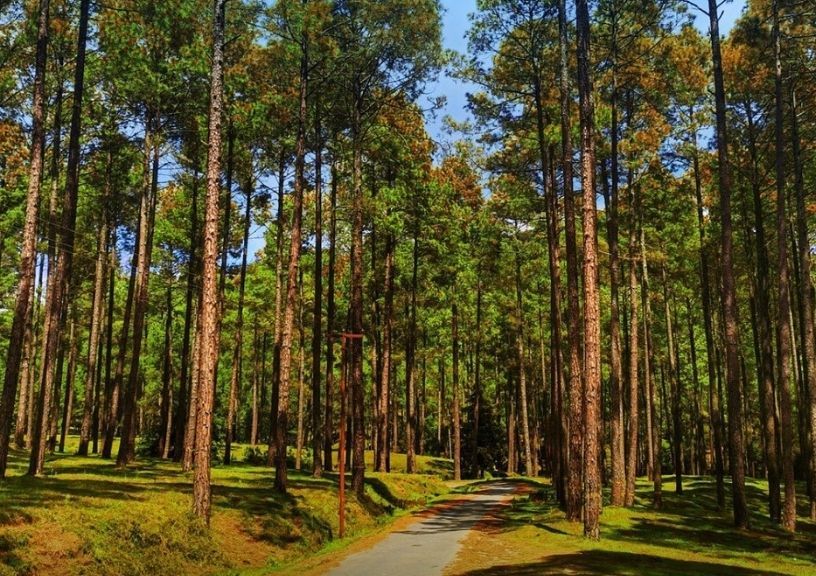 Yet another Himalayan destination that will appeal to the adventurer in you, mountain biking in Kumaon includes stunning views at every turn. Like with other destinations, there are different routes that run across the region.
A popular one includes spots like Chaukori, Dhaulchhina, Seraghat, Thal, Munsiyari, Quiti, Bageshwar, Shama, Kausani. Another involves starting at Delhi and going through Kathgodam, Almora, Baijnath, Kausani, Someshwar, Binta, Ranikhet, and Bhatrojkhan. Depending on the route and the detours you take along the way, it can take you about 2 weeks or more to explore a trail in Kumaon.
Best time to head here: April-September
Coorg, Karnataka Another picturesque South Indian destination for mountain biking, you get to pick from several trails in Coorg. Some routes take you through rolling hills, while others send you straight into lush jungles. Yet another tap into the cultural aspect of Coorg, going through the Madikeri fort and offering access to churches, museums, and historical monuments. Waterfalls, as well as tea and coffee plantations, are likely visitors along most routes. A week is what most people need when they embark on a journey here and many people stop to camp as well to really round out the experience.
Best time to head here: October-March
Gangtok, Sikkim A destination that's been blessed with some of mother nature's most stunning landscapes, Sikkim is an adventurer's dream. Between its verdant valleys, pristine lakes, hairpin bends, and snow-capped mountains, there's a lot to explore while on the road here. The routes here include short ones from Maenam to Borong and longer ones that explore spots like Ranka, Martam, Sirwani, Temi, Yuksom, Kechopari, Tashiding, Maenam Peak, Borong, Khecheopalri Lake, Pemayangtse, Rinchenpong, Jorethang and Ravangla. Most begin at Gangtok. Along the way, you can stop to explore remote villages, monasteries and lakes.
Best time to head here: October-December
Garhwal, Uttarakhand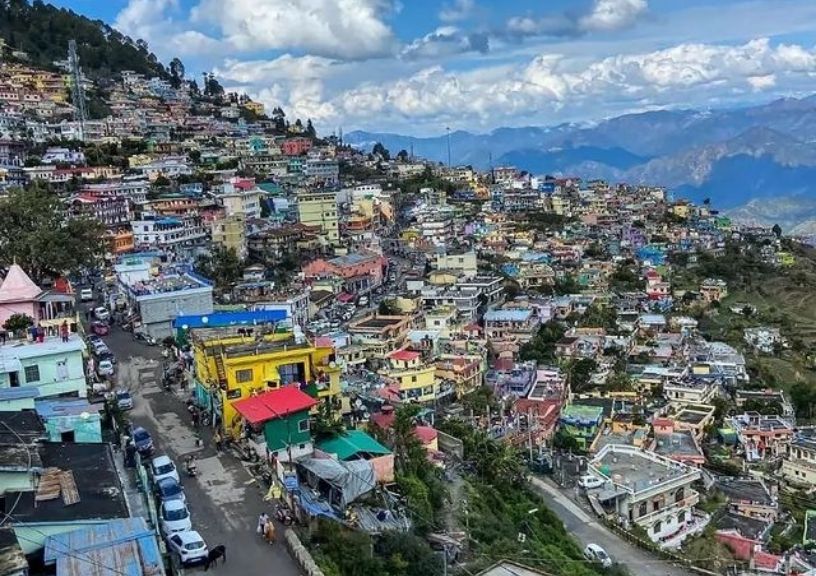 Many popular mountain biking routes include this region in Uttarakhand. Approximately 16 days can go into exploring the routes here, and while there are many, the most popular one begins at Rishikesh and explores spots like Dharasu, Uttarkashi, Bhatwari, Harsil, Gangotri, Gangnani, Barkot, Nainbagh, and Mussoorie. Along the way are rivers, mountains, forests, glaciers, and the opportunity to sight a wild animal.
Best time to head here: Throughout the year
Related: Up For Adventure? Check Out These 7 Crazy Roads With Hairpin Bends In India