Moms deserve the world; there's no doubt about that. And although they are special each day, there's nothing better than Mother's Day to make them feel more special. So, take your moms on that much-awaited trip and surprise them. Wondering where to take her? This list of Mother's Day destinations in India, from Kashmir to Kerala, is sure to come in handy.
Plan the celebration soon as the occasion falls on 14 May this year. Take vacation ideas from this list, apply for leaves, and make your bookings to travel with your mommy dearest.
Here are 10 of the most beautiful places in India to get, set, go this Mothers' Day
Kashmir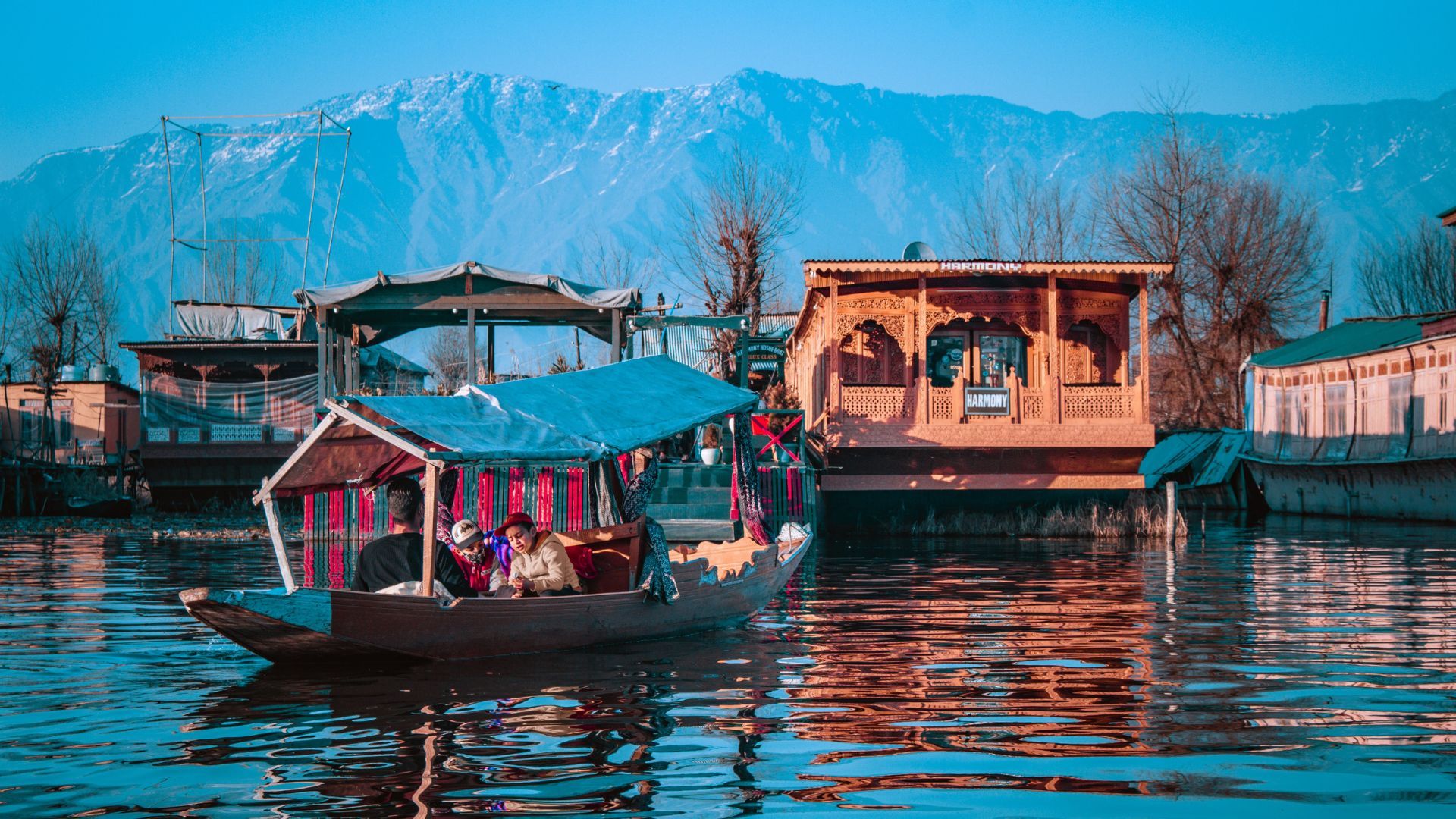 Wouldn't it be a great idea to spend Mother's Day in the place known as the 'Heaven on Earth'? Picturesque snow-clad peaks, lively gardens and the charm of Kashmir's natural beauty, are perfect to make your Mother's Day trip a magical one indeed.
A month of transition from spring to summer, May is the most pleasant time to visit Kashmir. Dal Lake in Srinagar is breathtaking at this time of the year. Stay in a heritage houseboat and take the shikara ride. During this, you can watch the city unfold and visit the only floating market in India. Don't forget to get your mom the purest pashminas and woollen clothing items.
Head to Gulmarg to ride the gondola till the second phase and to play in the snow as well as experience the heavenly views of the Himalayas. While in Srinagar, visit the Indira Gandhi Tulip Garden and the Mughal Gardens, and take vibrant photographs amid the gorgeous flowers. There are also other striking places in Kashmir such as Pahalgam and Anantnag that are blessed with the best of nature and are worth a visit.
Book Your Stay At Vivanta Dal View Kashmir Here
Darjeeling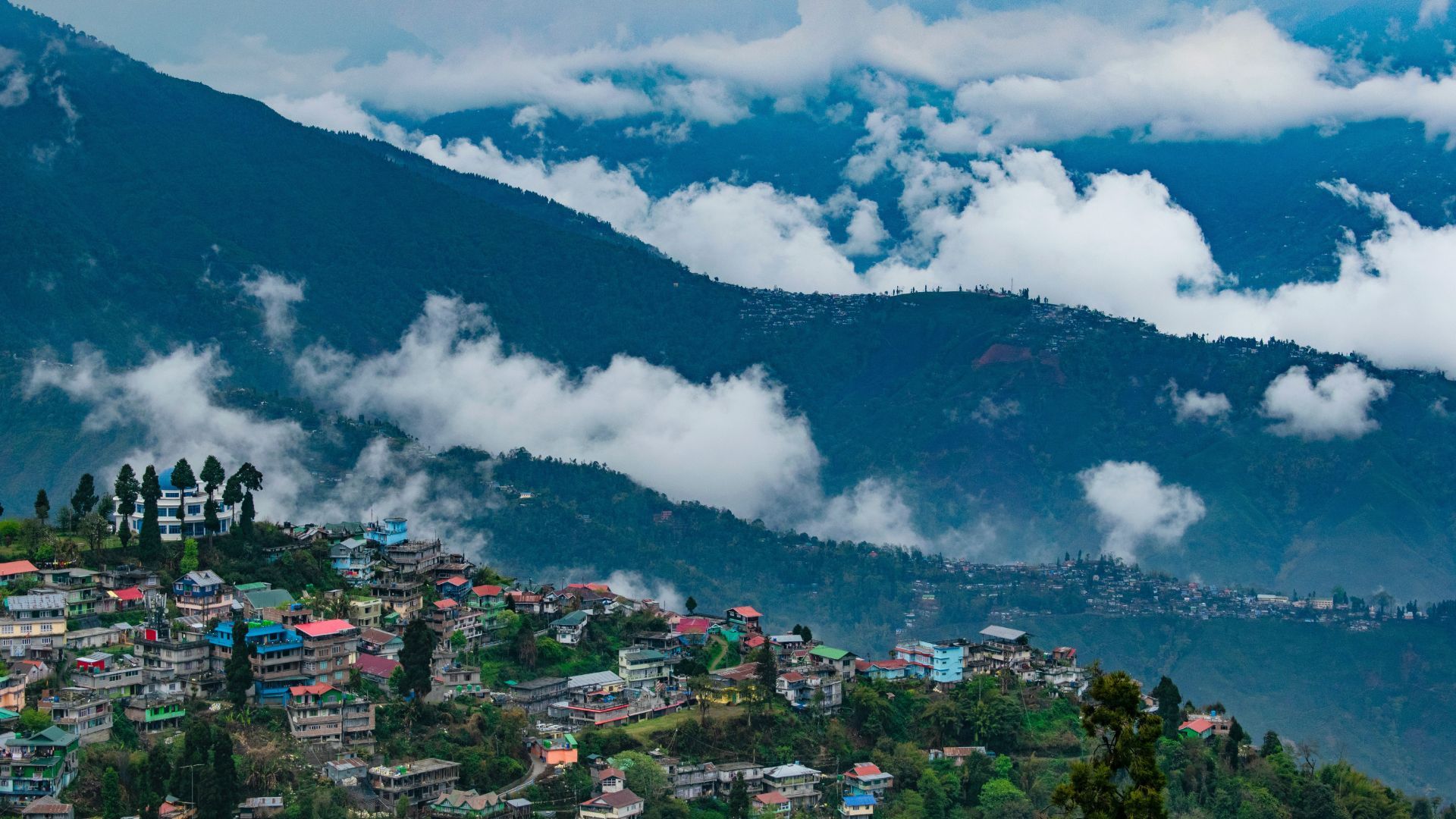 While tea prepared by moms is our absolute comfort beverage, it's our chance to let our mothers taste one of the best teas in the world that our country has to offer. Darjeeling, popularly known as the 'Queen of the Hills' is one of the most beloved hill stations in India.
Located in West Bengal, the city's major attraction is the Darjeeling Himalayan Railway. Founded in 1881, the Toy Train pulled by a steam locomotive has been featured in numerous Bollywood films. Celebrate Mother's Day while watching the outstanding Himalayan vistas around the city while in the train.
Monasteries such as the mid-19th-century Yiga Choeling tells the story of Darjeeling's connection with Buddhism. And, there are colonial-era buildings, many of which now house cosy eateries. Ensure that you wake-up early and head to the Tiger Hill to catch the sunrise over the Kanchenjunga Mountain, the world's third-highest peak. The snow-covered peak looks like a massive rock of gold when the rays fall on it. Do try the local brisk black tea with fruit and floral notes, which is perhaps the region's most popular export. The Rock Garden, Happy Valley Tea Estate, Japanese Peace Pagoda and Mahakal Temple are some of the places in Darjeeling that are a must-visit and favourite tourist attractions too.
Book Your Stay At The Elgin Darjeeling Heritage Resort & Spa Here
Rishikesh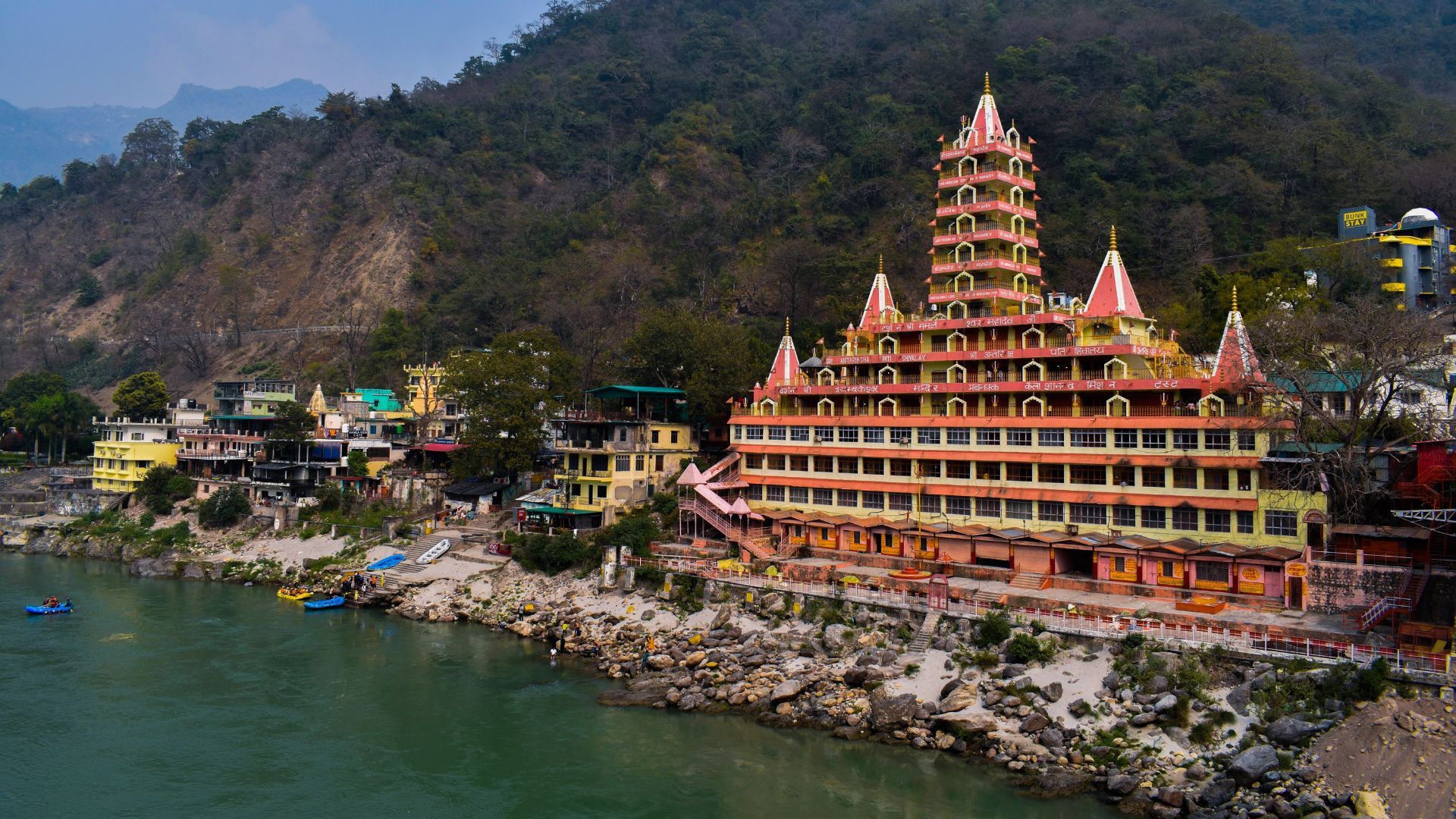 The ancient city is famous for its ghats (banks) along the River Ganges. Tourists from around the world keep Rishikesh on their itinerary owing to its peaceful spiritual vibes and the unusual balance of calm and chaos.
If your mother enjoys adventurous activities, river-rafting is one of the most thrilling things to do. Other than that, evening aarti at the Parmath Niketan or Triveni Ghat is a soothing experience in this 'Land of the Gods.' There are several cafes like Beatles Cafe and the Ganga View Cafe with stunning views of the river and sumptuous satvik and vegan dishes to try. And, if you plan to stay around the Laxman Jhula area, Freedom Cafe is a must visit.
While being in the 'Yoga Capital of the World', you and your mom can take yoga classes at some of the best yoga schools in India. The Tera Manzil Temple, Ram Jhula and Laxman Jhula market are some of the other prominent places to visit in Rishikesh.
Book Your Stay At Taj Rishikesh Resort & Spa Uttarakhand Here
Meghalaya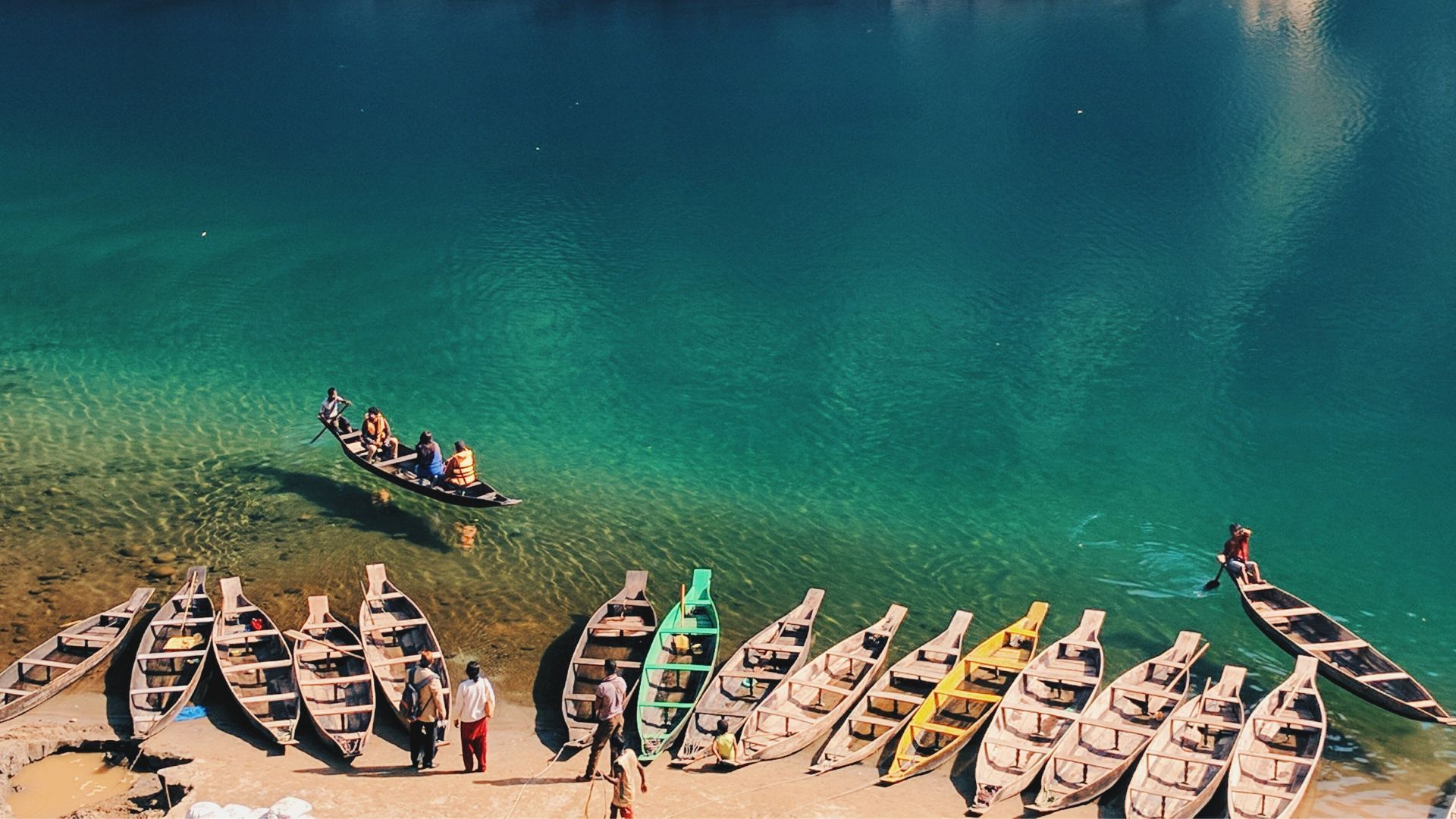 If you and your mother are nature lovers then Meghalaya awaits you for the perfect Mother's Day vacation. Its capital city Shillong is popularly known as 'Scotland of the East'. You can choose to stay in Mawlynnong, Asia's cleanest village. Close to this, lies one of Meghalaya's most famous attractions — Nohwet Living Root Bridge, which is formed by the roots of the Ficus elastica tree (growing since centuries). However, it requires hiking down the rough rocky steps, so be prepared.
Take a boat ride on the Umngot River near Dawki, where the water is so clear (except monsoons) that you can see the riverbed. Witness the weather transitions in a single day in Cherrapunji, also known as Sohra. It is one of the world's wettest places due to the amount of rainfall it receives throughout the year. Don't miss the Seven Sisters waterfall or Nohsngithiang, which has a drop of 300 metres and the Wei Sawdong Falls — the Instagram-worthy three-tiered waterfall
No matter which part of this small Northeastern state you are in, there will always be greenery, towering cliffs, lakes, spectacular waterfalls and picture-perfect villages welcoming you to spend quality time in the lap of nature.
Jaipur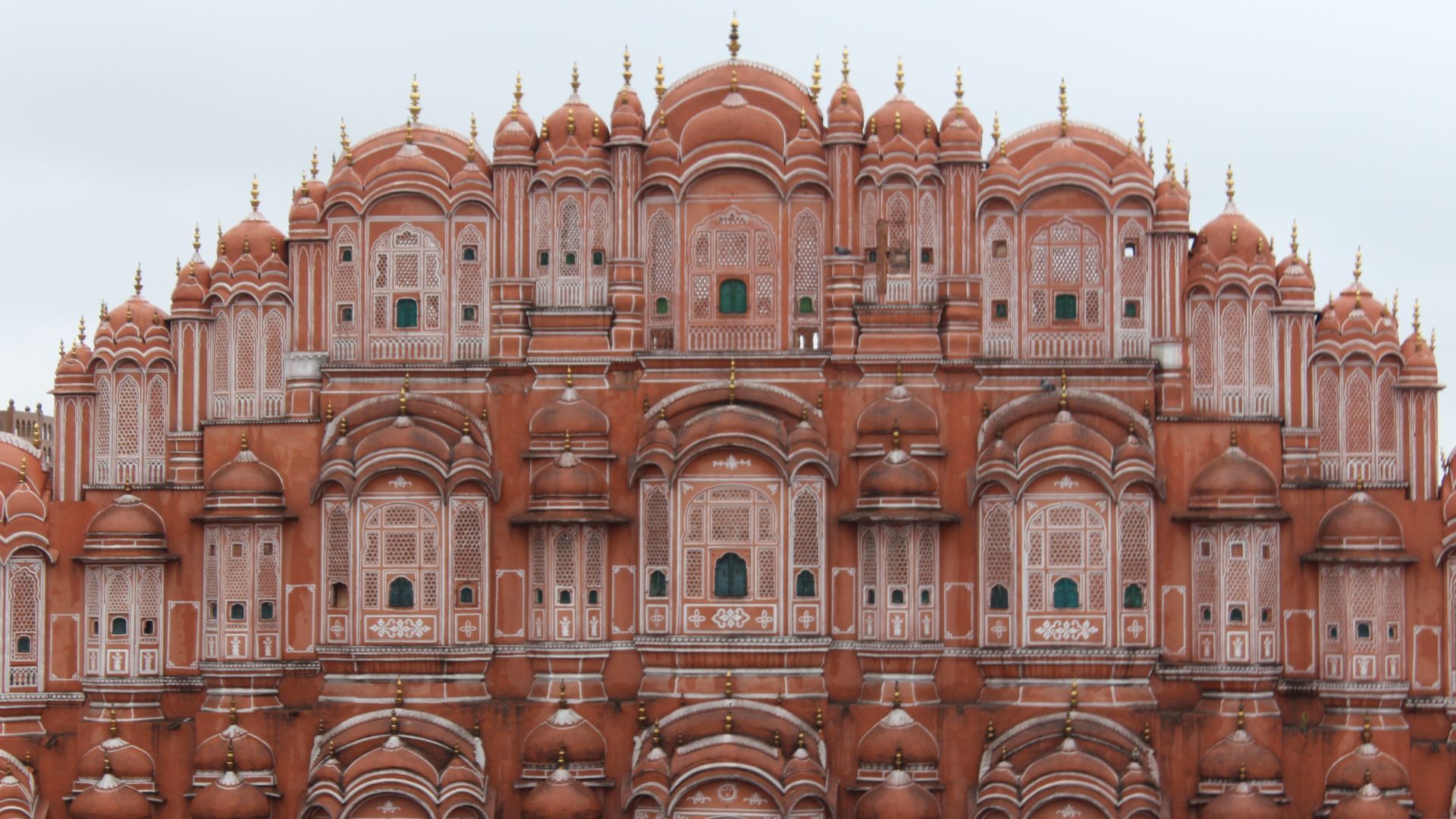 The capital city of Rajasthan can be called the gateway to the illustrious history and architectural gems of the state. The colour of the buildings in the old city area gave Jaipur its famous nickname — 'Pink City'. The buildings here were coloured pink in 1876 to welcome Queen Victoria's son, Prince Albert (later King Edward VII).
The Hawa Mahal, whose honeycomb exterior makes it to many Instagram feeds, is located in the old city area. Nearby is Jantar Mantar, a UNESCO World Heritage site that has around 20 fixed astronomical instruments built by the city's founder and Amer ruler — Jai Singh II. The museum inside the City Palace is a walk through the history of the city and the royal family with perfectly preserved areas such as the Diwan-e-aam, or public hall. Built by Jai Singh II, the palace is a fusion of Rajput and Mughal architectural styles.
Other places to include in your itinerary are Jal Mahal, Nahargarh Fort and the Amber Palace. When in Jaipur, make sure to keep some time aside for shopping and arrange a Mother's Day brunch where you can try the local dishes and sweets. Head to Bapu Bazaar, one of the most popular markets located in the heart of the city; here you can buy things ranging from traditional jewellery to textiles to famous Jaipuri blankets and juttis (traditional Jaipuri footwear).
Book Your Stay At The Oberoi Rajvilas Jaipur Here
Goa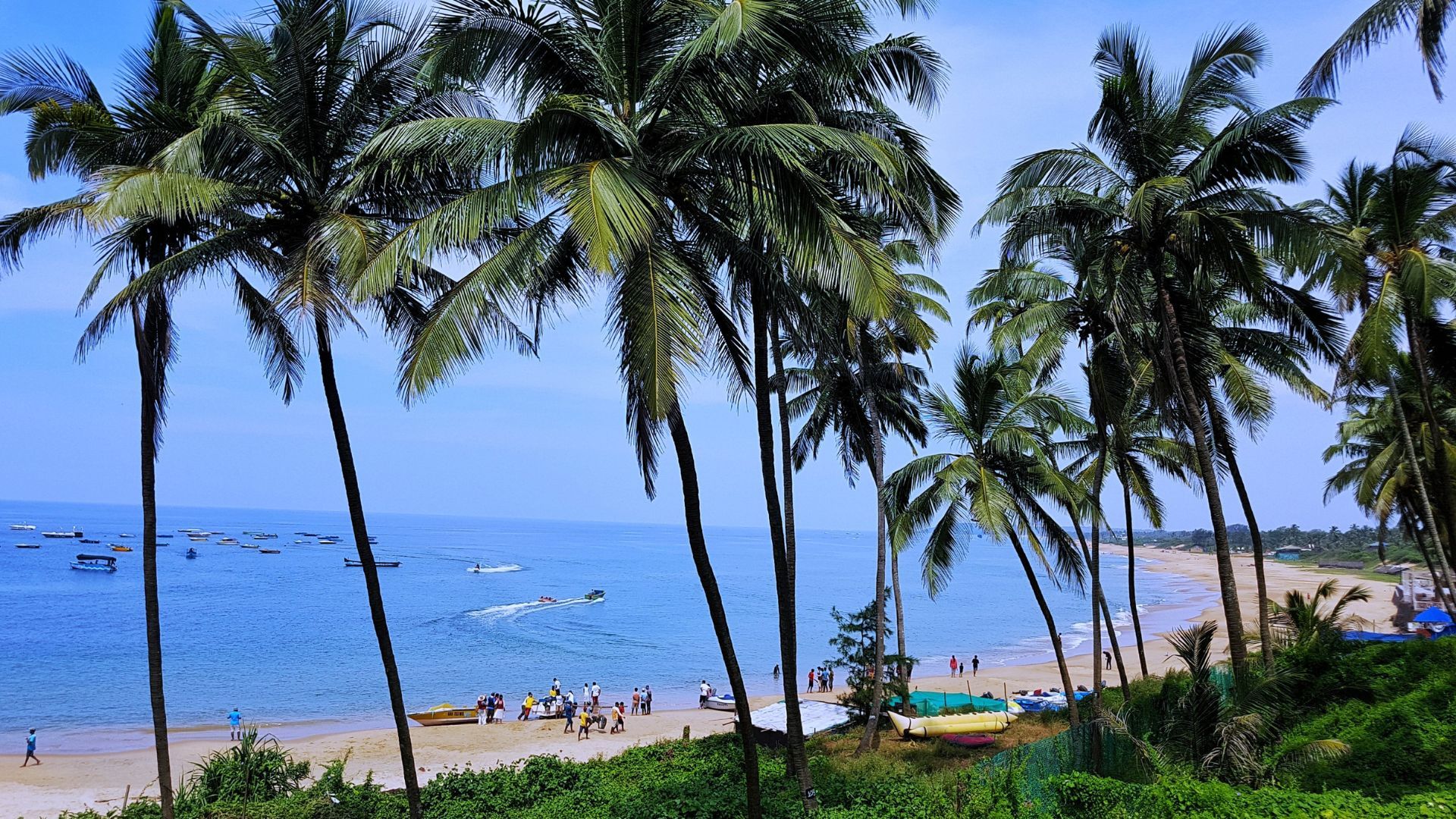 Though Goa is India's smallest state, it still has a lot to offer. Iconic beaches such as Baga, Calangute, Palolem and Patnem are among the most-visited ones, popular among both local and foreign tourists. You can indulge in various water-sports and activities including parasailing, jet-skiing and scuba diving on the Mother's Day weekend. Goa's nightlife is equally magnetic.
However, Goa is more than just beaches and nightclubs; there are several historical places worth your time. Among these are the UNESCO World Heritage churches and convents, including the Bom Jesus Basilica — a 16th-century church that houses the tomb of St Francis-Xavier. The 17th-century Aguada Fort is another must-visit place. If your mother appreciates paintings and installations, plan a trip to the Museum of Goa, The Cube Gallery, and other art galleries in Goa.
Puducherry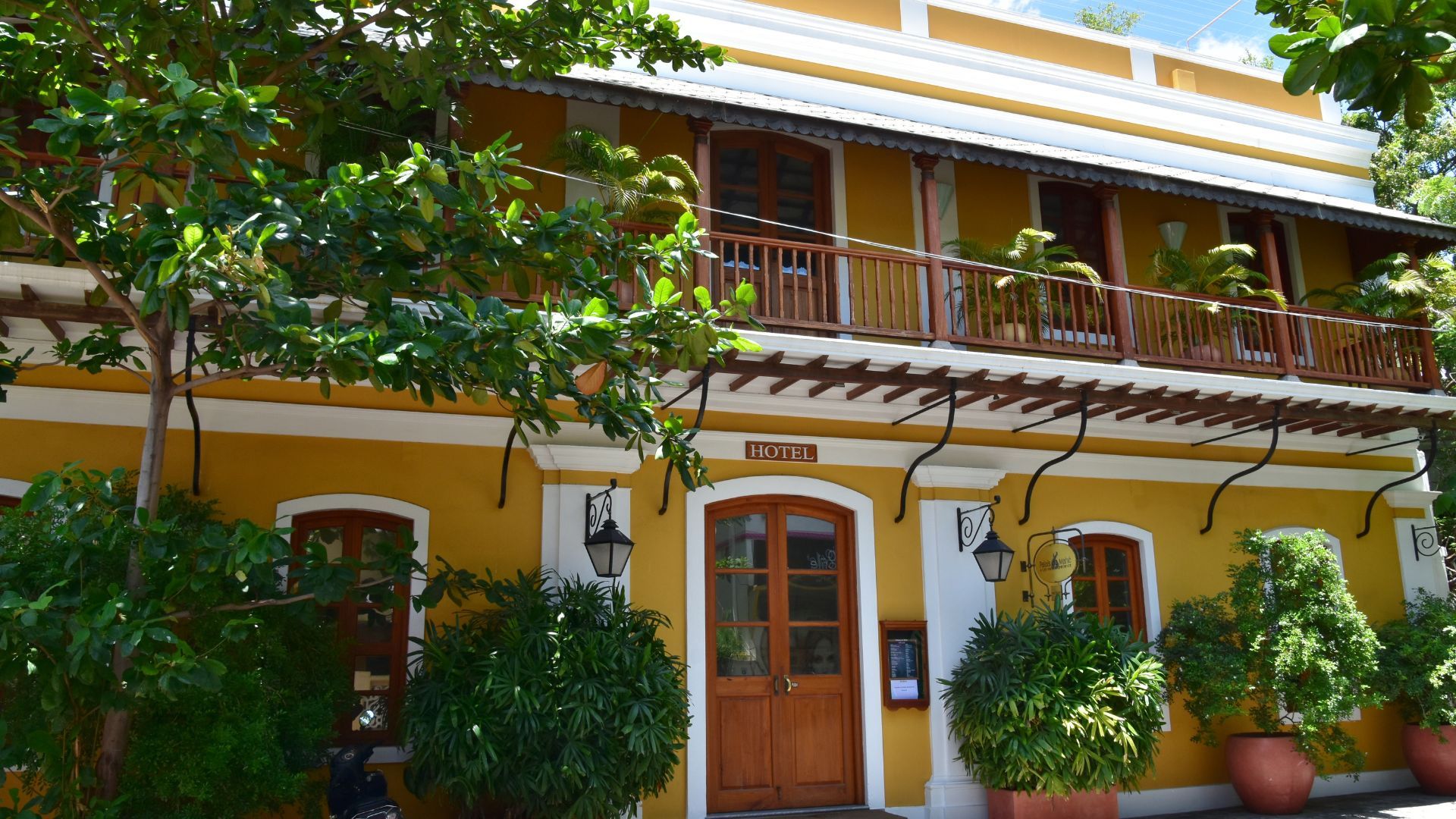 One of the most aesthetic trip ideas is to plan one to 'India's Little France'. Puducherry, previously known as Pondicherry, is a fantastic getaway for moms who love to learn about new cultures and enjoy delectable French treats — all by the beach promenade.
Take a brisk walk down the French Quarter for its colourful architecture with elements like arched entrances, tall windows, symmetrical columns and classical motifs. Paradise Beach and Rock Beach are two of the prominent beaches where you can take in the breeze of the Bay of Bengal.
If your mom loves handmade pastas and a gorgeous ambience, take her for an exotic brunch to Coromandel Cafe. And, for spiritual moms, Sri Aurobindo Ashram is the best place to meditate for a while.
Book Your Stay At Palais De Mahe Here
Hyderabad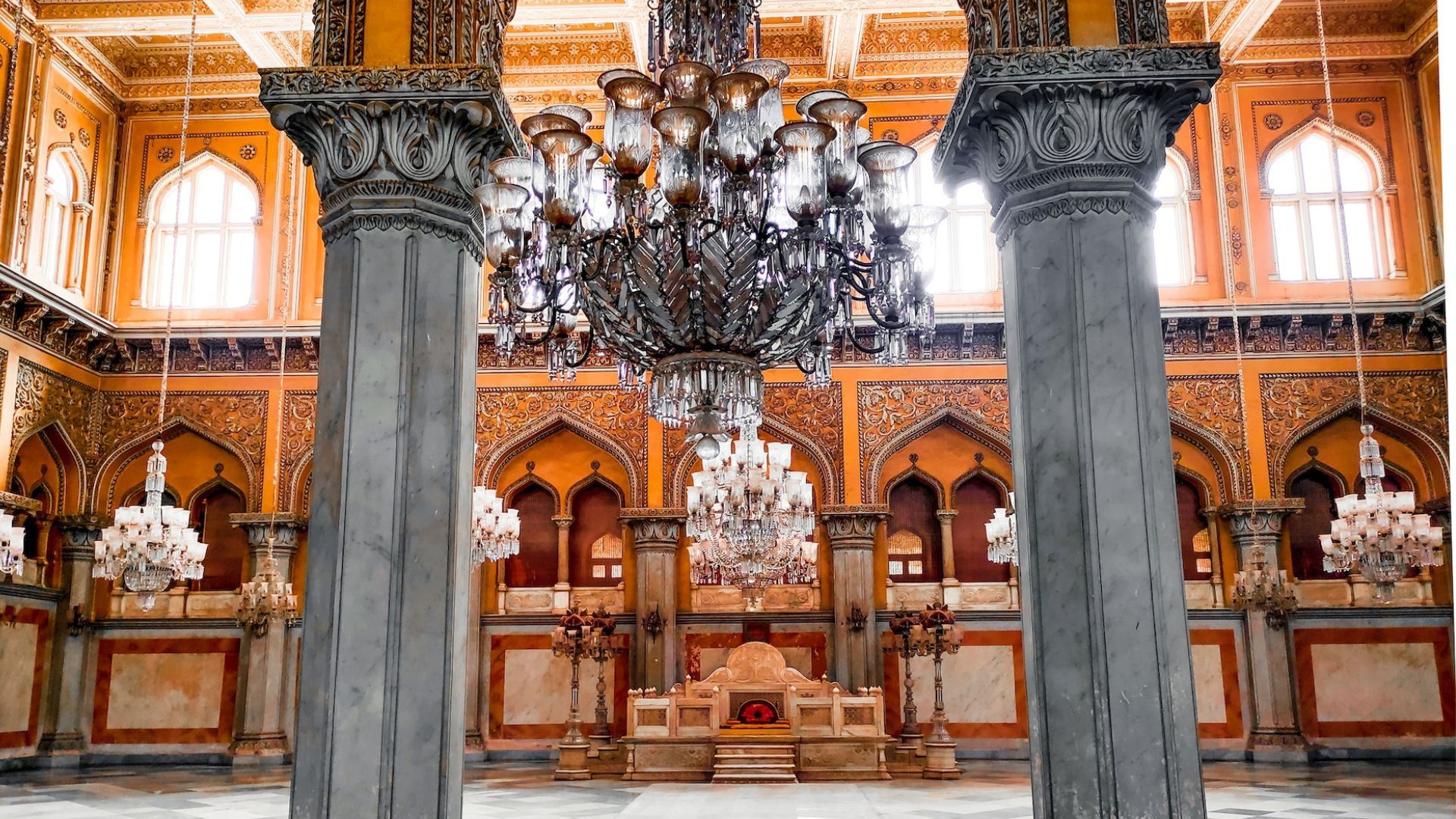 The 'City of Pearls', Hyderabad is an ideal destination to dive into the heritage and treat your moms with royalty.
Charminar, Chowmahalla Palace, Golconda Fort, Taj Falaknuma Palace and the Qutub Shahi Tombs are some of the iconic monuments to take your mom through interesting stories of the yesteryears. Coming to food, the Hyderabadi biryani is worth the hype. Not to forget the smooth and creamy haleem with a dash of lemon.
Book Your Stay At Novotel Hyderabad Convention Centre Here
Kerala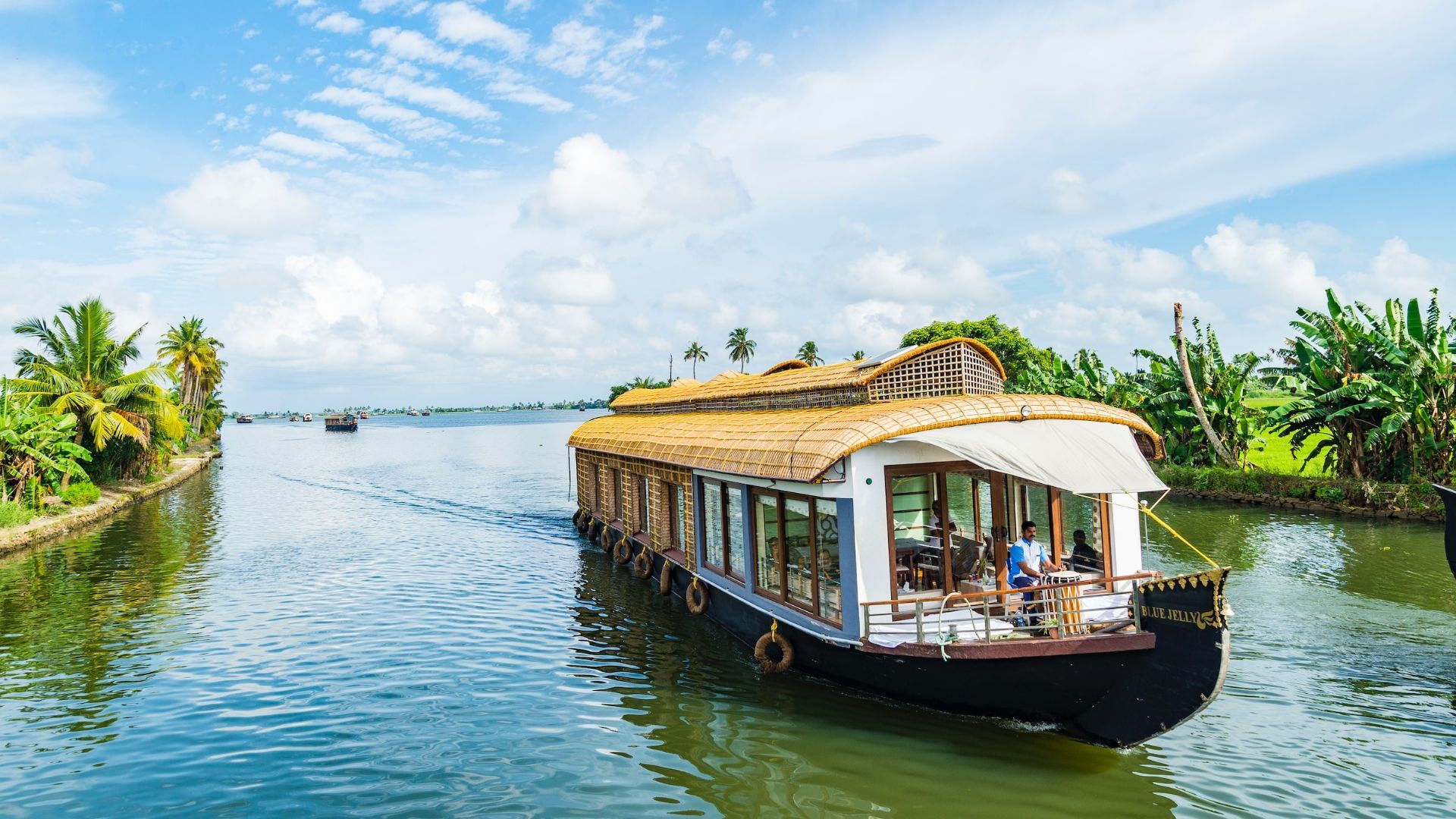 With nature humming a mellifluous tune at every corner, there is a reason why Kerala is known as 'God's own country'. It is a beautiful part of India, where tall coconut trees, clean beaches and the quiet backwaters create an enchanting landscape.
There are several places within the state to explore such as the rolling hills, towards the east in Munnar. Head north to watch elephants and tigers in the forests of Wayanad. Down south is the capital city of Thiruvananthapuram in all its glory and the renowned Kovalam beach, nearby.
If time permits, take a road trip to Alappuzha (or Alleppey). Sharing a coastline with the Arabian Sea in the west, it is here that you can witness the iconic Nehru Trophy Boat Race. You can choose to stay on a houseboat or take a cruise on the backwaters. Also, don't forget to visit the quaint Marari beach in the district.
Talking about beaches, the Kappad beach in Kozhikode district is where Vasco da Gama landed in 1498. It is one of India's eight Blue Flag beaches.
Book Your Stay At The Leela Kovalam Here
Andaman and Nicobar Islands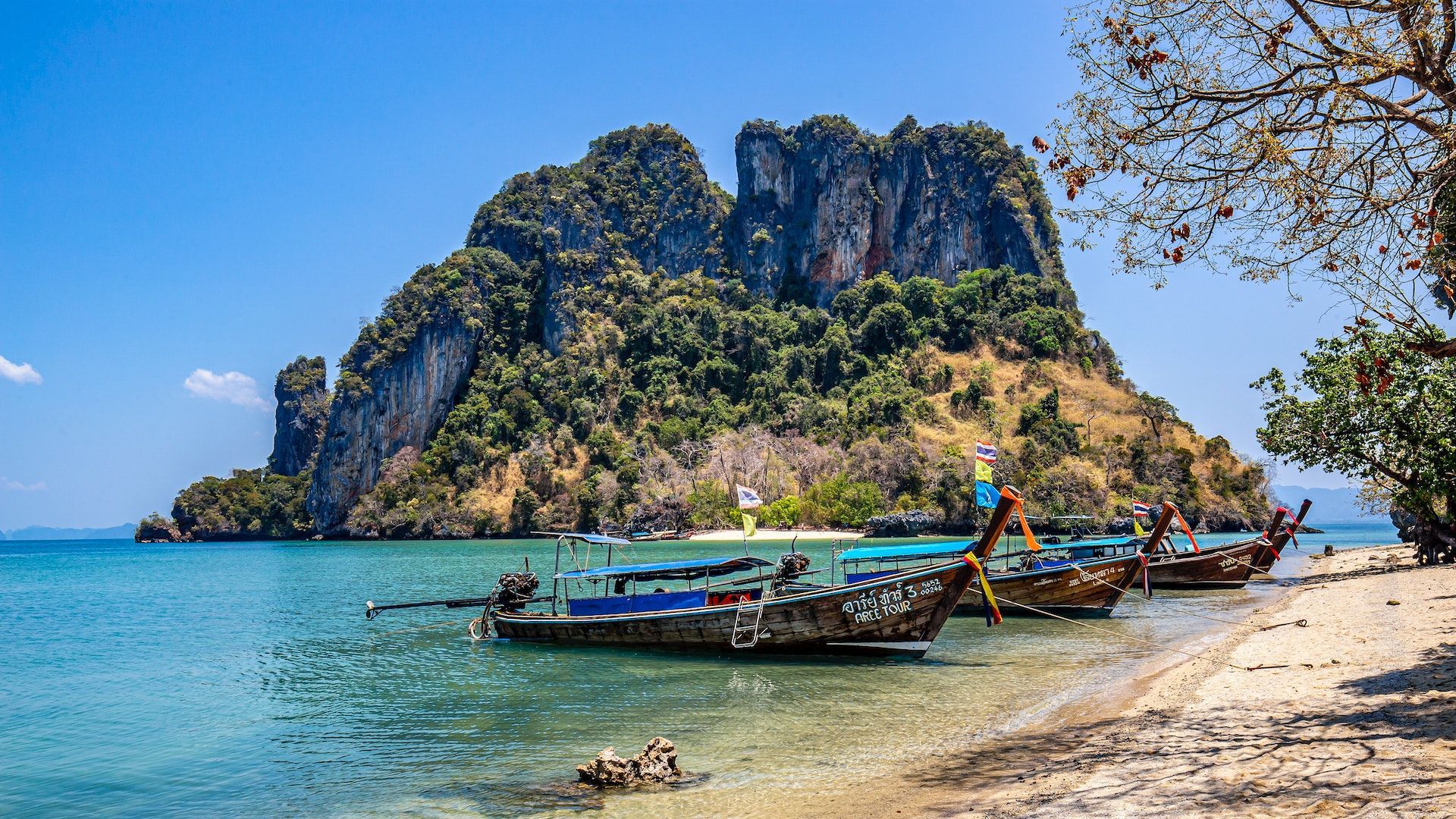 The archipelago in the Indian Ocean is a group of around 300 islands, known for their turquoise waters, clean white sands, palm and coconut tree-lined shores, coral reefs, mangroves and rainforests. The islands and the waters around it are wonderlands owing to the region's biodiversity.
Witness the marine life up close in the Andaman Sea while scuba diving, take a care-free nap on the sands, sip coconut water while letting the surf kiss your feet, or head out to explore its historic places such as the Cellular Jail or Ross Island. From jet-skiing to fishing and from hiking to bird watching – there is no dearth of things to do on this paradise.
Andaman is home to a Blue Flag Certified beach — Radhanagar in Havelock Island or Swaraj Dweep. Take a leisurely stroll with mum on this almost two-kilometre-long stretch of soft white sand. Indulge in some yoga or meditation, enjoy delicious dishes at nearby cafés and watch the sun go down the horizon.
Book Your Stay At Welcomhotel by ITC Hotels Port Blair Here
Main & Featured Image Credit: Lenin Estrada/ Pexels
Related: Take Your Mom On A Brunch Date At These Restaurants This Mother's Day
Frequently Asked Questions (FAQs)
Question: How can I surprise my mom on Mother's Day?
Answer: You can take your mother on a fun trip to surprise and pamper her on Mother's Day.
Question: What can I do for my wife on Mother's Day?
Answer: You can book a vacation for your wife on Mother's Day and take your children along for a refreshing holiday.
Question: What to eat on Mother's Day?
Answer: Take your mother out for a special, three-course meal that includes appetizers, a main course and desserts. Make sure to order her favourites or let her place the order.