India Is The Most Preferred Destination For Weddings, Reveals New Research
According to a latest research, India is the most preferred wedding destination internationally, while Italy follows at a close second. Here are the details. By Anushka Goel
With its vibrant culture and heritage, India is among the top destinations for travel and tourism. And now, a research by money.co.uk has revealed that India is the country where people across the world want to get married. The place is the most Googled for a destination wedding, while Italy is the second most popular wedding destination.
Book your stay at Shangri-La Eros New Delhi here
India is the most preferred wedding destination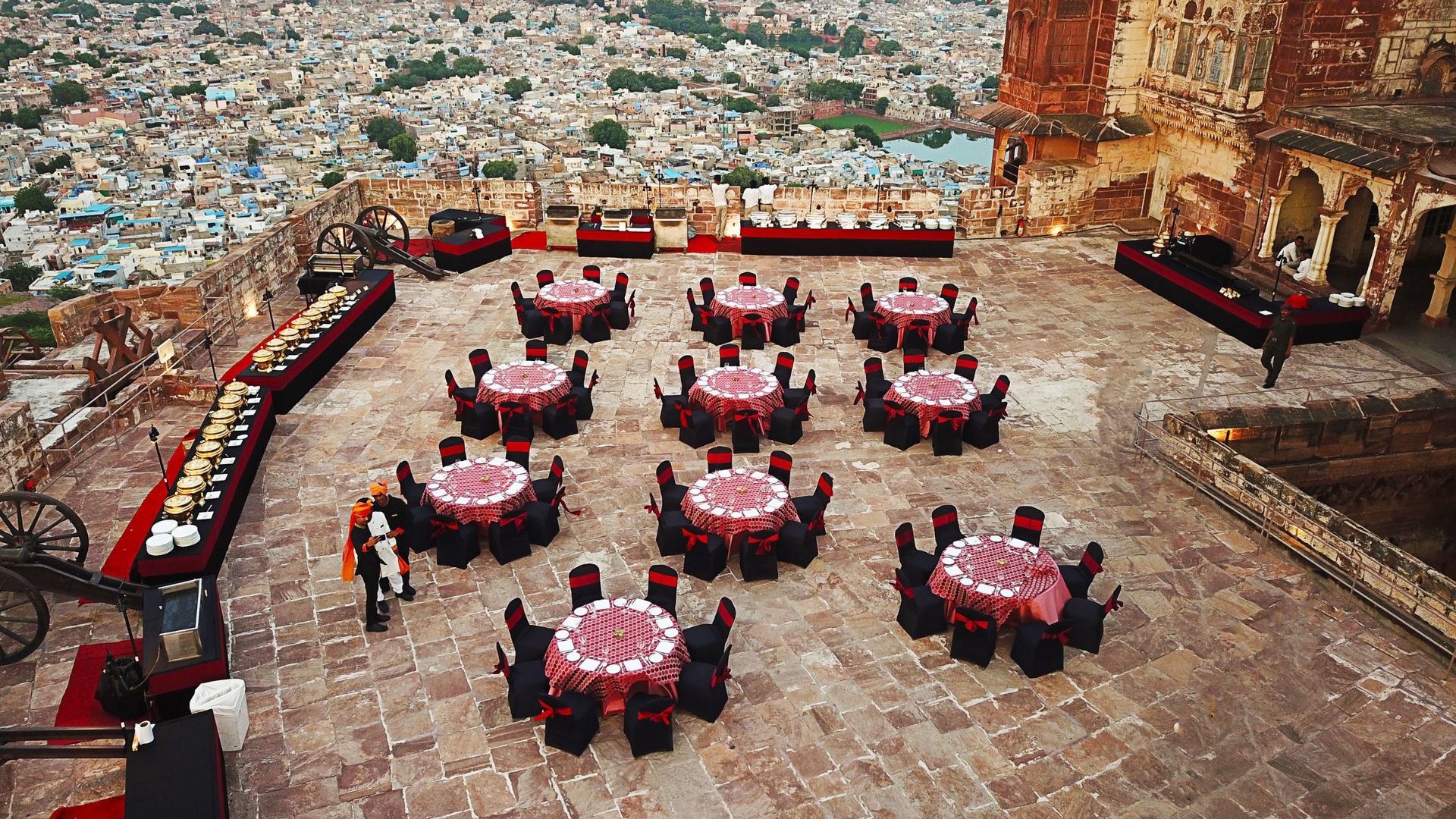 After India and Italy, the third position is shared by Turkey and Nigeria, followed by France and then Greece. The wedding finance experts at the company stated that the parameters for the analysis was searching "wedding in + [destination]" in almost all countries around the world. India topped the list for 38 countries, including Australia, Canada, Fiji, Jamaica, Mexico, New Zealand, the USA and Singapore. And it is no wonder, because the country offers a variety of landscapes and backdrops for their big day. From beaches to palaces, there's something for everyone here.
Book your stay at The Oberoi Udaivilas Udaipur here
Italy was the topmost search for 28 countries, including Cambodia, France, Greece, Northern Ireland, Scotland, Sri Lanka, Sweden and Thailand. What's more, Kourtney Kardashian got married here, as well as Indian couples such as Virat Kohli-Anushka Sharma and Deepika Padukone-Ranveer Singh, adding to the charm.
Turkey and Nigeria both tie at third position, with both countries being searched by 12 nations each. Here is the complete list:
Italy (28 countries)
Turkey (12 countries)
Nigeria (12 countires)
France (11 countries)
Greece (6 countries)
Morocco (4 countries)
Maldives (4 countries)
Hawaii (4 countries)
Portugal (3 countries)
Book your stay at Hotel Diggi Palace Jaipur here
According to a press release with Travel + Leisure India and South Asia, the researchers analysed Google data for the last 12 months. Taking a list of every country and major city around the globe as well as each state from the USA, the data for "weddings in + [destination]" was searched for each country (except the country/region itself), and results were sorted from high to low. This revealed India to be the topmost destination for wedding searches.
Hero and Featured Image: Courtesy of Julian Yu/Unsplash
Related: 10 Boutique Properties From Across India Perfect For An Intimate Wedding