These Offbeat Road Trips From Mumbai Will Ensure You Have The Perfect Diwali Getaway
The long weekend season is here. This year, Diwali is bringing along an entire week of vacation making the season even more festive. Now this calls for a road trip and if you are looking for someplace new to drive to, we have you covered. Here, ditching the done-to-death Lonavala, Pune, and Goa routes, we present to you a road trip guide from Mumbai to untouched weekend getaways. By Sushmita Srivastav
Best road trips from Mumbai for this Diwali weekend –
Mumbai to Igatpuri
View this post on Instagram
If the traveller in you aches for a good hike, head to Igatpuri. The short escape is surrounded by the Sahyadaris and dotted with ancient fort ruins, pretty resorts, and small spas. The globally recognised centre for meditation, Dhamma Giri is famous for 'vipasana' and adventure activities like rock climbing and rappelling makes it hard to believe that Igatpuri is still very much left off the map.
Duration: 2 hours 20 minutes (121 km)
Best time to visit: June to August; November to January
Where to stay: Manas Lifestyle Resort
Where to eat: Drop by Baithak at the Manas Lifestyle Resort for delectable Maharashtrian and Gujarati spreads.
Things to remember: Though you can reach Igatpuri in a little over two hours if you sped up the Old Mumbai Agra Road via NH 160, take the route that takes you through Kalamgaon via Eastern Express Highway and NH 848 for a longer and more pleasant trip.
Mumbai to Malshej Ghat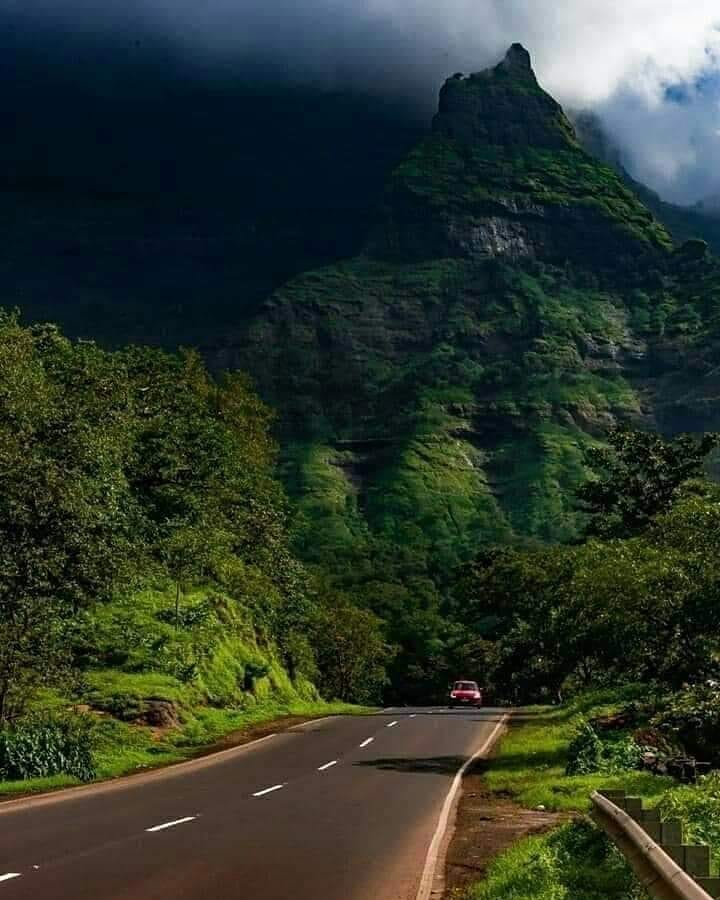 Taking the Mumbai-Pune Expressway and driving through the Sahyadri range that runs along the Konkan Coast, brings you to the mountain pass of Malshej Ghat. Come August, moderate showers make the sylvan valley abundant of wildlife and waterfalls, and all the more alluring. Spend the weekend visiting the eponymous falls, climbing up to the sixth-century Harishchandragad Fort, trekking to Darkoda Peak, or simply trying to identify the varied bird calls.
Duration: 3 hours (127 km)
Best time to visit: July to September
Where to stay: Saj By The Lake
Where to eat: Maati Bani at Saj By The Lake serves local favourites.
Things to remember: While driving to Malshej Ghat amid rains will offer you great views of the misty valleys and gurgling streams, be cautious while driving as the roads turn super slimy during this time of the year and the mountainous area is prone to accidents.
Mumbai to Mulshi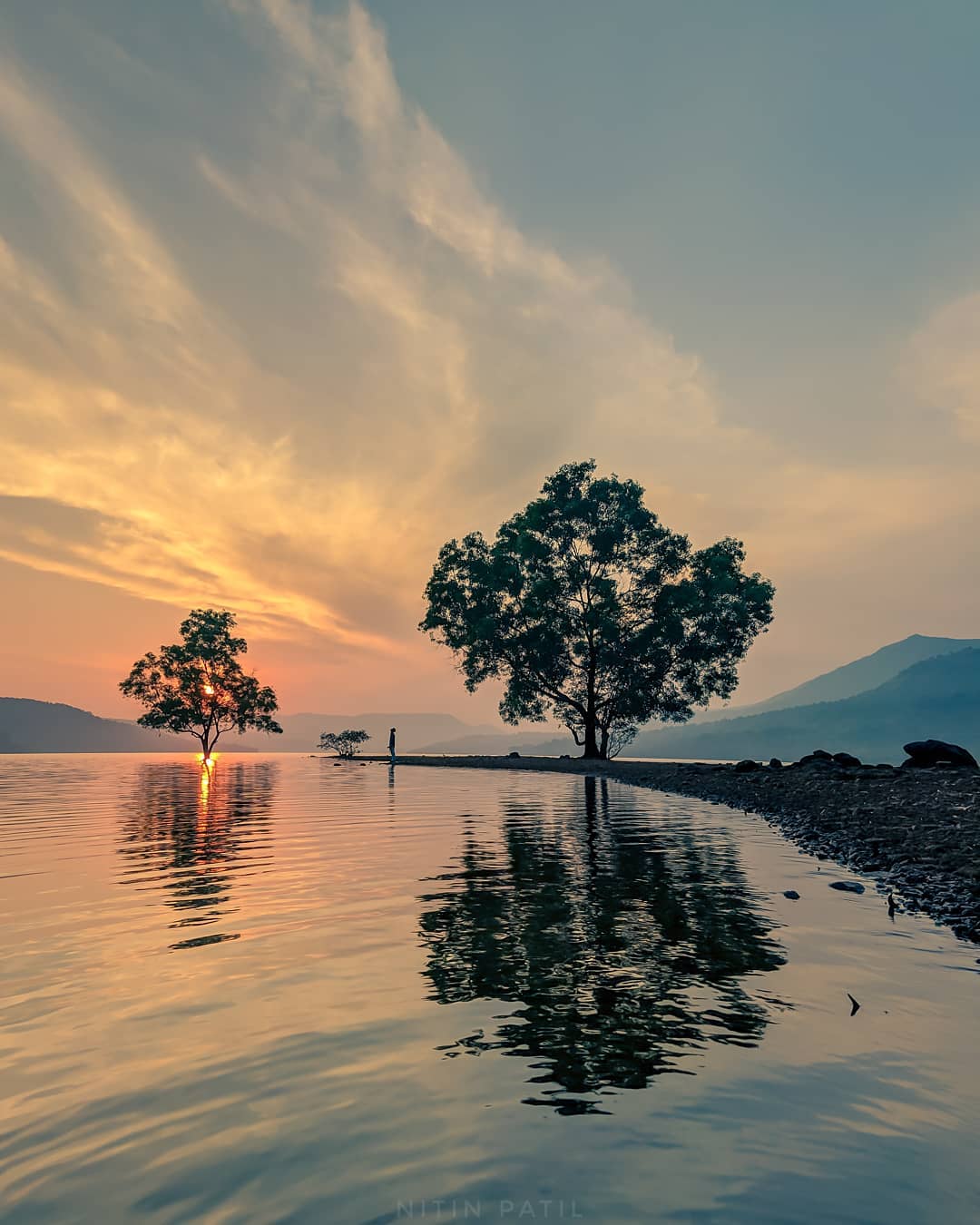 Talk about road trips from Mumbai and chances are, the first suggestion that people will throw your way, is of driving to Lonavla—no doubt, it has a lot to offer from the serene countryside to thrilling adventures. But if you wish to steer clear off the crowded and raucous of the resort town, skip the turn to Khandala. Keep driving further on the Mumbai-Pune Expressway towards the Mulshi-Paud Road, and you'll have yourself a weekend of serenity and quiet. Deep forests sway with the cold wind, a swollen River Mula welcomes you, and a picturesque beauty holds your fancy wherever you turn—Mulshi is a true sight during monsoons. Visit the Mulshi Dam, explore the forts of Dhangad and Koraigadh, and spot variety of birds as you trek through the woods or camp here overnight.
Duration: 3 hours 20 minutes (169 km)
Best time to visit: October to March
Where to stay: Malhar Machi
Where to eat: The dining facilities at Malhar Machi (Parijatak Restaurant and Madhuban Bar) will take care of all your culinary needs.
Things to remember: If you are willing to drive a little more, do take out time to check out the Lavmal Plateau as well as the Tamhini Ghats.
Mumbai to Wai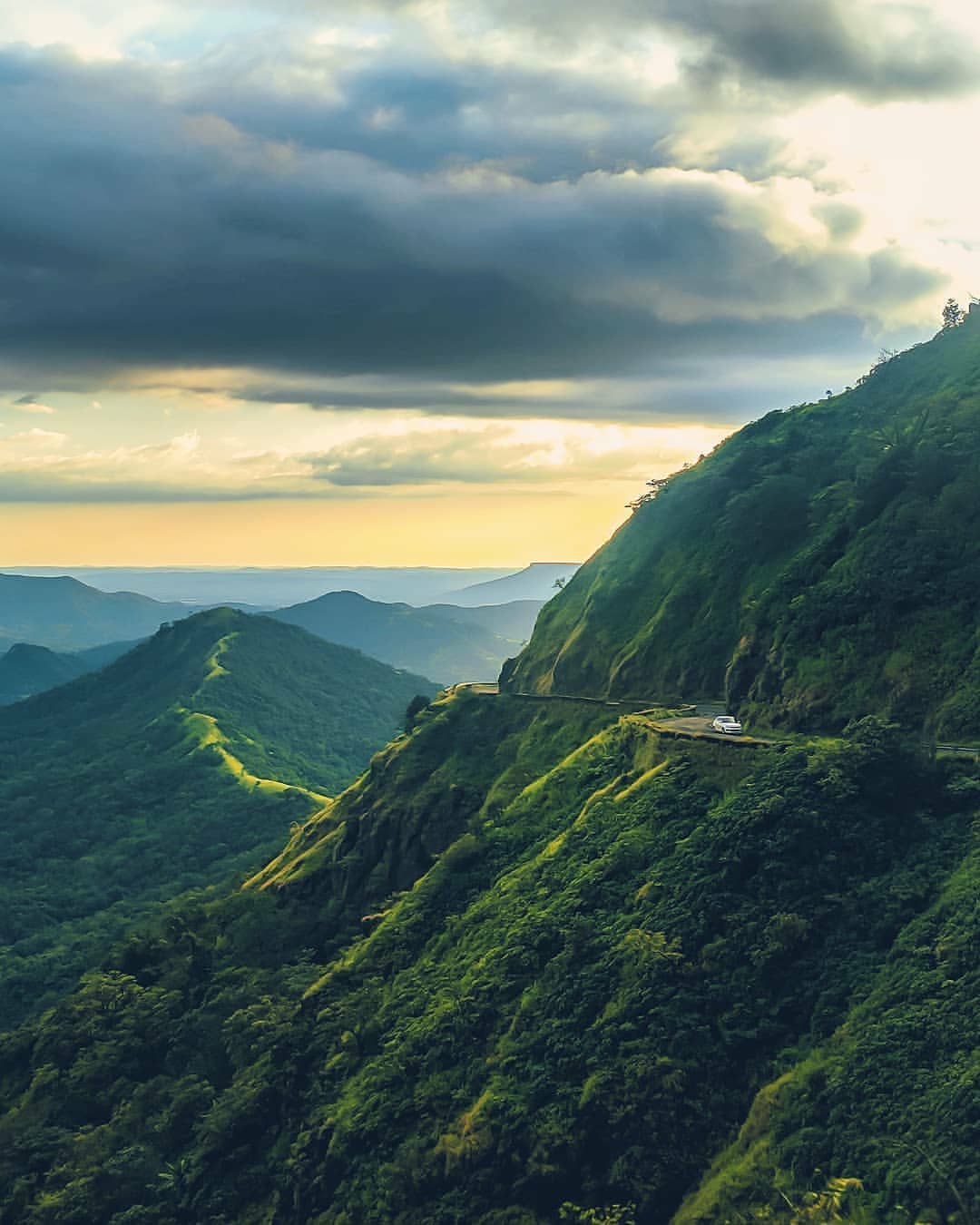 Next time you dream of a road trip from Mumbai that takes you straight to strawberry farms, skip Panchgani and pick its quaint neighbourhood, Wai. Even if the picturesque banks of River Krishna and lush greenery around don't lure you in, ancient temples and intriguing Maratha architecture here surely will. Wai has played backdrops to many Bollywood flicks including Omkara and Bajirao Mastani, thanks to the cloudy skies and light pleasant showers that always keep it company.
Duration: 4 hours 20 minutes (241 km)
Best time to visit: September to April
Where to stay: Ravine Hotel
Where to eat: Rustom's Strawberry Inn near Panchgani is known for its homemade Parsi food.
Things to remember: Wai isn't big on fancy resorts but fret not. Panchgani, with a wide range of accommodation options, is just a stone's throw away. Also, Kaas Pathar or the Valley of Flowers of Maharashtra is just an hour away.
Mumbai to Tarkarli
If you have had enough of Goa but still want to have some beach fun, Tarkarli is waiting for you. While the long drive seems to be a vacation in itself, the Ganpatipule-Ratnagiri region is no less than a paradise to beach-bums. And Tarkarli is one coastal adventure not to be missed. Arrive here to go under deep waters and swim with sea creatures amid corals. Bask on the Malvan Beach. Visit the 17th-century Sindhudurg Fort for a dose of history. And later, wrap your day by watching the sky turn a fiery orange during sunset.
Duration: 10 hours 45 minutes (545 km)
Best time to visit: October to March
Where to stay: Vivasa Resort
Where to eat: The in-house restaurant at the Blue Sea Beach Resort offers delectable Konkan dishes as you soak in the view of the Arabian Sea.
Things to remember: Go shopping at the local market to get your hands on homemade pickles and papads, and do visit the peaceful backwaters of the River Karli that are lined with palm trees.
Related: These 5 Road Trips From Delhi Make For The Perfect Diwali Weekend Getaway