As the summer sets in, travellers flock to the hills to escape the heat and cool down in the pleasant breeze of the mountains. With Rohtang Pass set to open and Ooty's Summer Festival coming up, we recommend mountain destinations like Manali, Spiti Valley, Ooty and Mount Abu as some of the best places to visit in May in India.
8 best places to visit in May in India:
Manali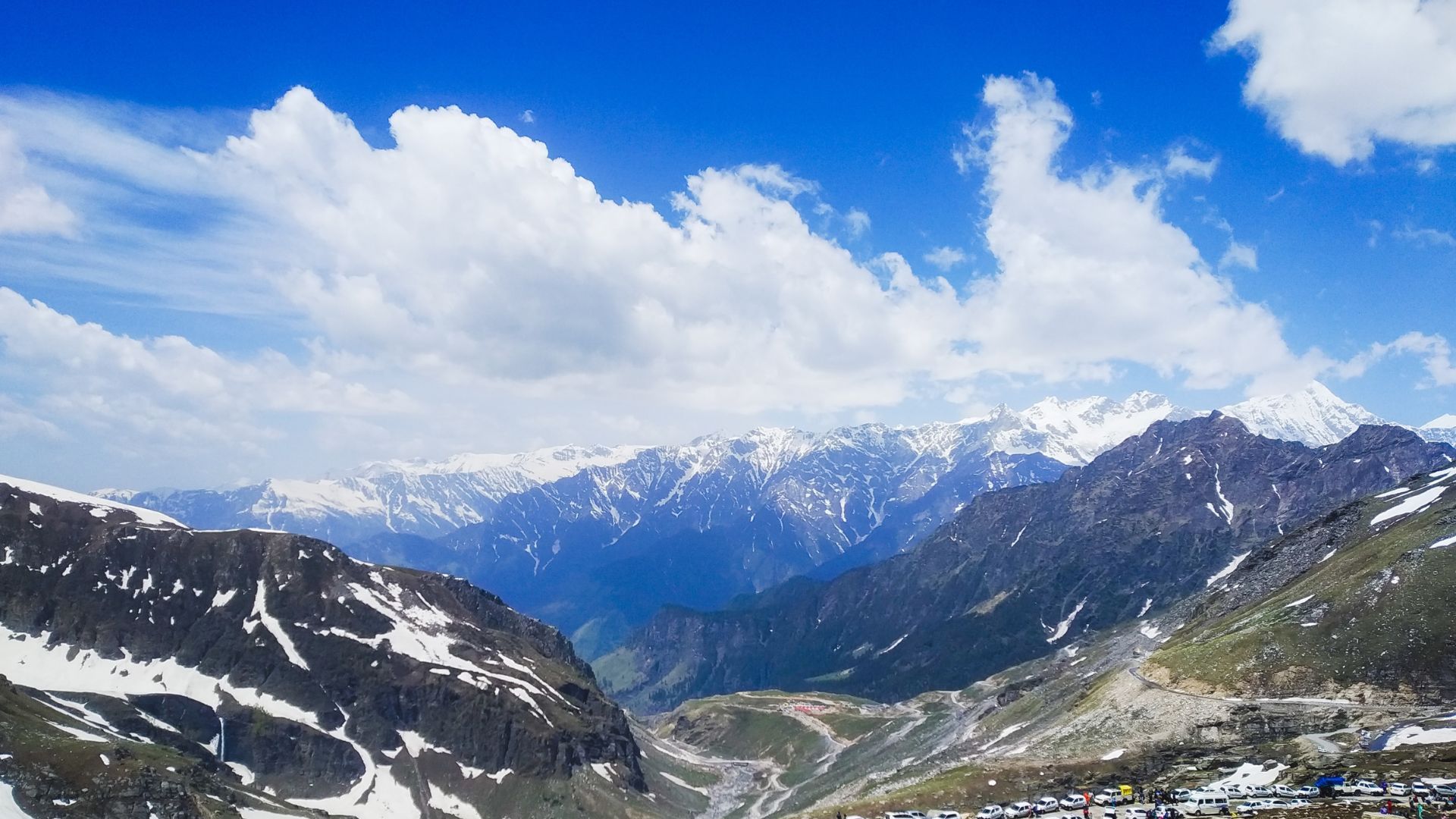 A serene resort town in Himachal Pradesh, Manali is not only famous as a romantic destination but also known to be a place full of adventure! Located at a height of 2,050 m, Manali comes under the 'Valley of the Gods', Kullu district, and is surrounded by snow-capped mountains and lush green forests.
The town is also a gateway to the nearby Rohtang Pass, which is a popular destination for snow lovers. Connecting the Kullu Valley with Lahaul and Spiti Valley, this mountain pass is one of the world's highest motorable highways. It closes in the winter due to snowfall and opens up in May, every year, making it the best time to enjoy the natural beauty of the Pir Panjal Range of the Himalayas. Driving through Rohtang Pass is a truly breathtaking experience. You need a permit to drive on Rohtang Pass and you can apply for one from this website.
When in Manali, don't forget to check out the Hadimba Temple (also featured in Yeh Jawaani Hai Deewani), Manu Temple, Solang Valley, Vashisth Hot Springs, and Old Manali. You can also try out authentic local dishes like khatta, siddu, babru and aktori.
How to reach
By air: Bhuntar Airport, also known as Kullu-Manali Airport, is 50 km away.
By rail: Joginder Nagar railway station is the closest ( 163 km away), however not all major trains reach this station. The next best is the Shimla railway station, 246 km away.
By road: Delhi is 563 km from Manali.
Book your stay at The Orchid Manali via Booking.com
Book your stay at Baragarh Resort & Spa via Booking.com
Nagaland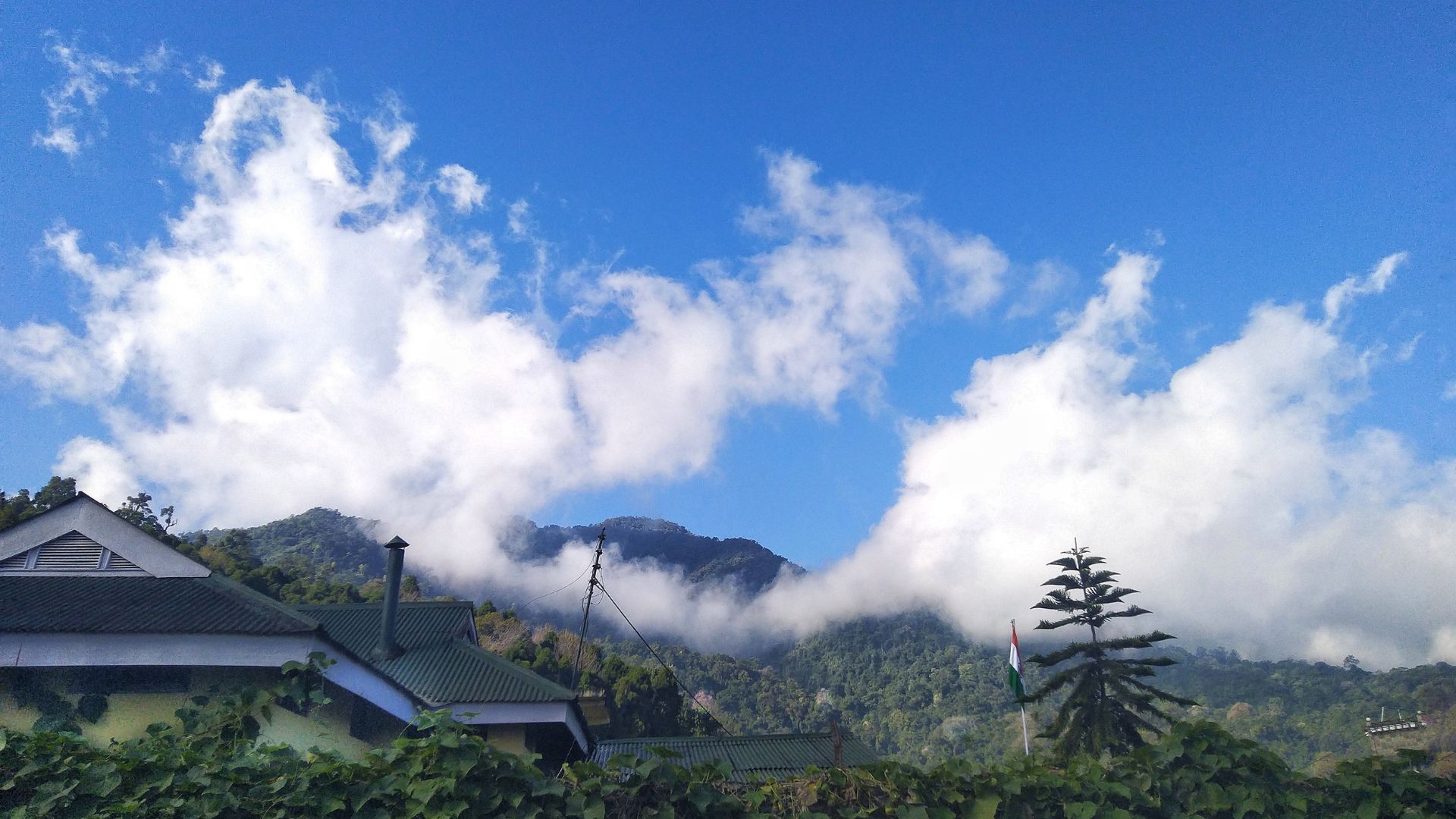 This northeastern state is renowned for its rich cultural heritage as it is home to many diverse indigenous tribes. Nagaland's enamouring landscape is marked with picturesque waterfalls, rolling hills and lush forests.
The state comes alive in May with the festival of Moatsu where you can experience the best of Naga culture. Celebrated in the first week of May over three days, Ao people of Nagaland come together after working hard repairing their homes and maintaining farmlands. All about fun and merry-making, the festival is marked by song and dance.
Some cities you should explore on your trip to Nagaland are Dimapur, Mokokchung, Kohima, Mon and Wokha. Do try dishes like hinkejvu, aikibeye, fish cooked in bamboo, samathu and galho.
How to reach
By air: The only airport in the state is the Dimapur Airport.
By rail: The major train station in Nagaland is the Dimapur railway station.
By road: Nagaland is well connected by road, however, it is far from major metropolitan cities.
Book Your Stay At The Palm Guest House via Booking.com
Book Your Stay At Akim Homestay via Booking.com
Ooty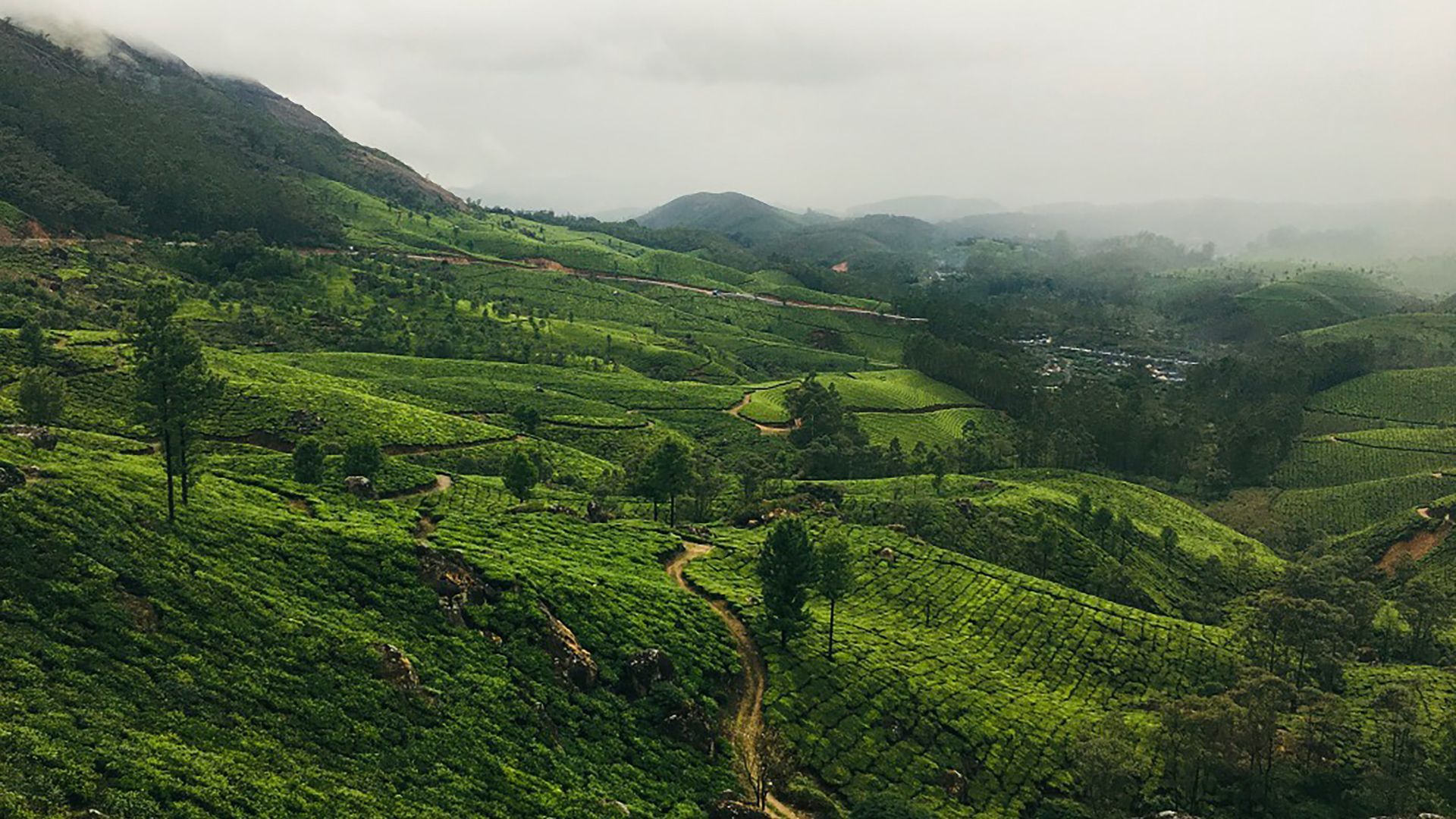 In Tamil Nadu lies this beautiful hill station that was founded as the British Raj summer resort. An interesting fact, that not many people may know is that Ooty is short for Ootacamund. Resting in the Western Ghats mountain, this South Indian town is officially known as Udhagamandalam and it is at a height of 2,240 m.
May is a wonderful time to visit as the Department of Tourism of Tamil Nadu hosts the Ooty Summer Festival. From the flower show, spice show, fruit show, rose show, and vegetable show to a boat race, all these exciting events are a part of this event. The tentative dates of the festival are May 15 to 31.
The town is surrounded by forests and hills, offering a perfect escape from the hustle and bustle of city life. Some of the popular attractions in Ooty include the Ooty Lake, Botanical Gardens, Doddabetta Peak, Rose Garden, and Government Museum. The food of Ooty is a rich blend of cuisines from Karnataka, Tamil Nadu and Kerala with delicious dishes like kozhi varutharachathu, chicken chettinad, avial, ghee roast, dosa, idli and coconut chutney.
How to reach
By air: Coimbatore International Airport is around 87 km away.
By rail: Mettupalayam railway station is the closest railhead, about 52 km away.
By road: Bangalore is 271 km away.
Book Your Stay At Beverly Villa via Booking.com
Book Your Stay At Olives Pleasant Stays via Booking.com
Sikkim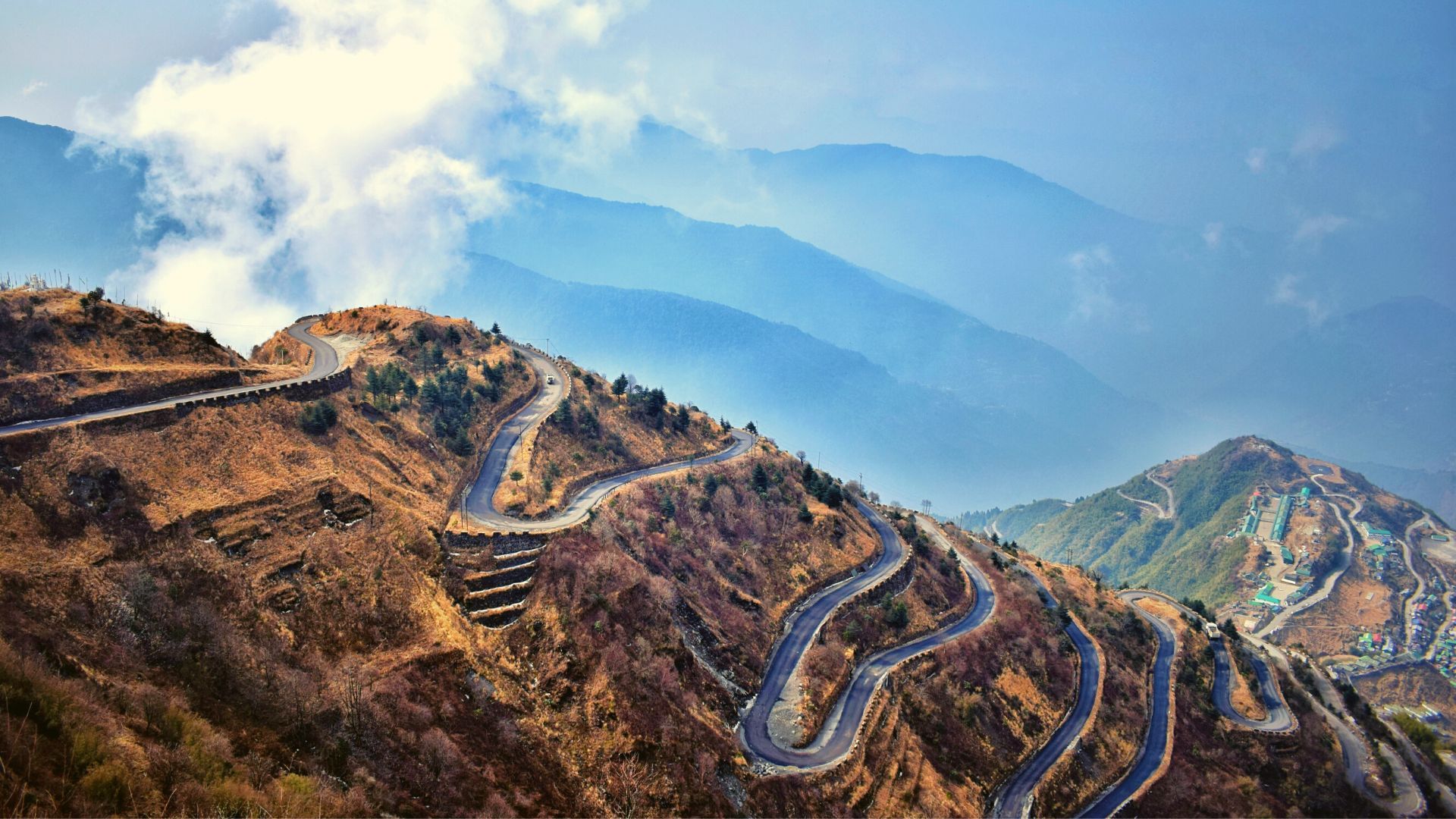 Known as the brother state in the northeast, Sikkim's rich biodiversity has people charmed! It is home to Mount Kangchenjunga, the highest mountain in the country and the third highest in the world. The first 100% organic state in India, Sikkim has a lot to offer and is a great place for a summer getaway, especially in May.
Saga Dawa, one of the biggest festivals in Sikkim, takes place this month, commemorating the birth and life of Lord Buddha. The festival is full of vibrant street processions and religious ceremonies that are worth experiencing. This year, Saga Diwa is happening on May 5.
After attending this wonderful festival, you can explore popular tourist attractions like Tsomgo Lake, Yumthang Valley, Nathu La Pass, Pelling, and Khecheopalri Lake. The cuisine here is a mix of Indian, Nepalese and Tibetan food and dishes like momos, thukpa, dhindo, sha phaley and gundruk are worth trying.
How to reach
By air: Pakyong Airport is the closest to Gangtok, the capital of Sikkim. However, not all commercial flights reach here, hence Bagdogra International Airport, around 123 km away, is the next best option.
By rail: The major railway stations near Gangtok are in West Bengal – Siliguri Junction railway station is 111 km away and New Jalpaiguri Junction railway station is 117 km away.
By road: Kolkata is 712 km away from Gangtok.
Book your stay at Ramada via Booking.com
Book your stay at Mayfair via Booking.com
Shimla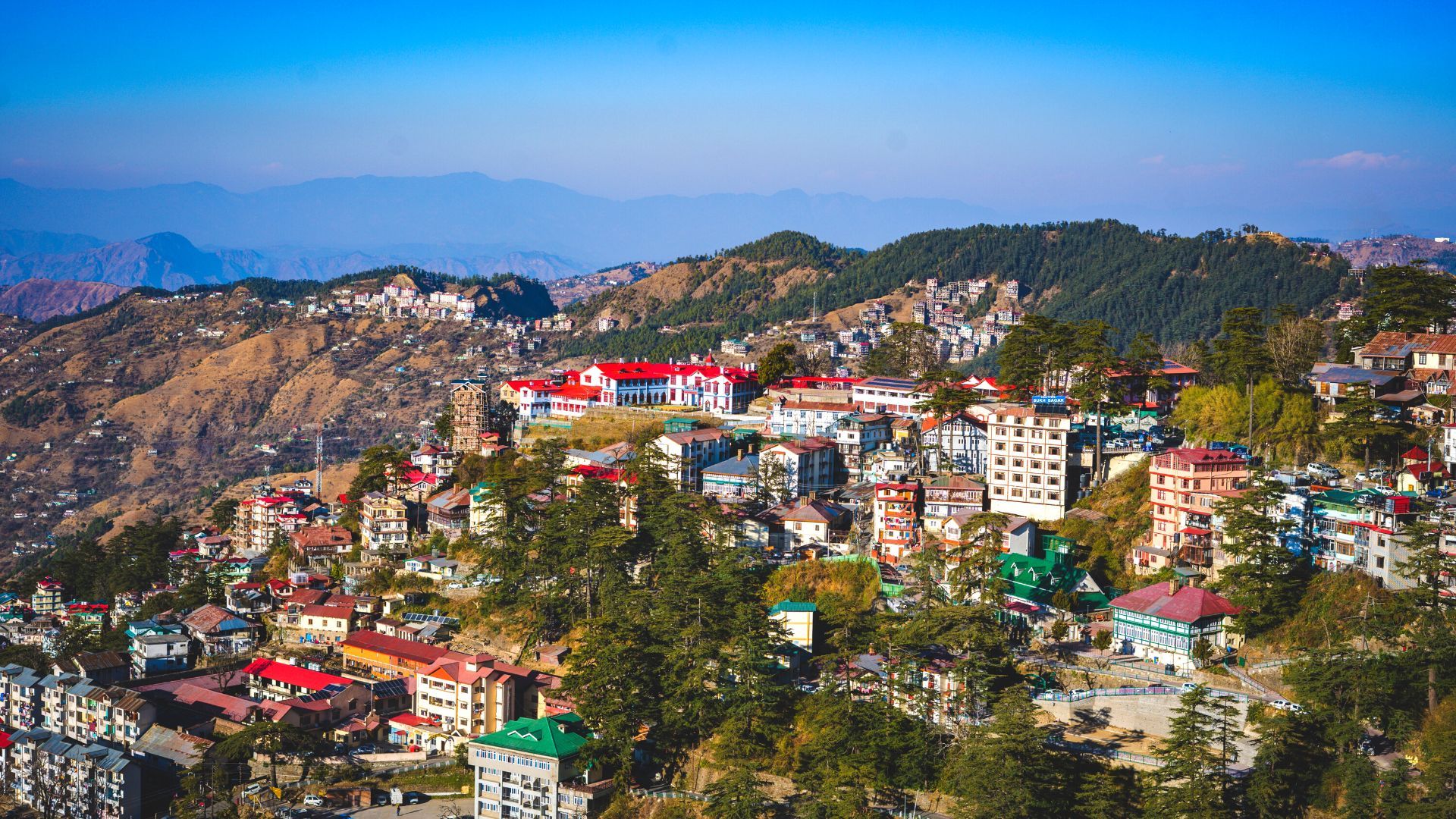 The capital of Himachal Pradesh, Shimla, is a favourite among North Indians who love to escape to the mountains. With its breathtaking views and old-world charm, the city is reputed as a honeymoon destination in India. Shimla's beautiful architecture dates back to the British Raj, as it was once the summer capital of British India.
Summer is an excellent time to visit this hill station, with exciting events happening almost every month. In May, Shimla hosts the Sipi Fair in Mashobra, an annual festival that celebrates the local culture and traditions. People pay respect to the God Sipi, a local deity and participate in cultural programmes in honour of the festival. This year it will take place from May 15 to 16.
Check out iconic destinations like the Ridge, the Mall, Jakhu Temple, Kali Bari Temple, Viceregal Lodge, Christ Church and Green Valley in Shimla as well. We recommend you enjoy the best of Himachali food by trying out madra, dhaam, chha ghosht and khoru.
How to reach
By air: Shimla Airport is about 16 km from the city.
By rail: Kalka railway station is around 87 km away.
By road: Delhi is 369 km away.
Book your stay at The Oberoi Cecil via Booking.com
Book your stay at Radisson via Booking.com
Mount Abu Located in the Aravalli Range, Mount Abu is the only hill station in Rajasthan and people love to travel here to escape the heat. This beautiful town is set on a high rocky plateau 1,220 m above sea level, surrounded by lakes, gardens, hills and jungles.
The famous Mount Abu Summer Festival will take place from May 12 to 14. You can witness the unique tradition of the Garasia tribal community and enjoy the traditional dance and song during this annual festival.
While in town, visit Nakki Lake, Dilwara Temples, Guru Shikhar and the Mount Abu Wildlife Sanctuary. Indulge in authentic Rajasthani cuisine and enjoy dal baati churma, laal maas, mohan maas, gatte ki khichdi and ghevar.
How to reach
By air: The closest airport is in Udaipur, Maharana Pratap Airport, 176 km away.
By rail: Abu Road railway station is around 27 km from Mount Abu.
By road: Jaipur is 494 km away.
Book your stay at Hummingbird Resort via Booking.com
Book your stay at Hotel Hillock via Booking.com
Bir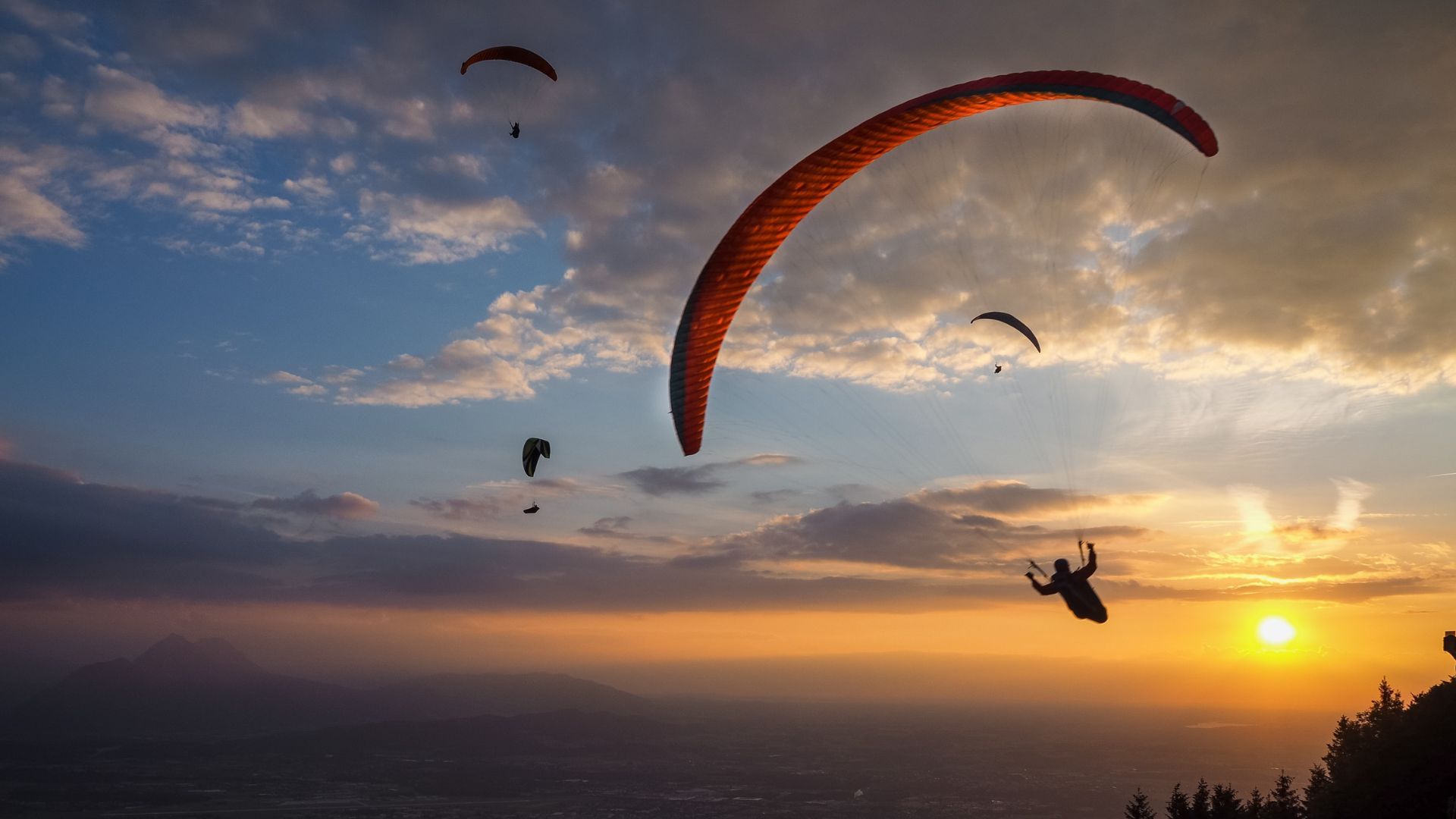 A small town in the Kangra district of Himachal Pradesh, Bir is world-famous as a premier paragliding destination in the country. Enveloped by the Dhauladhar mountain range, this hill station offers breathtaking views and beautiful landscapes.
Paragliding is the top activity in Bir, giving a bird's eye view of the Kangra Valley. Since monsoon season starts June onwards, May is the last month to get in some paragliding. It usually resumes post-September.
During your trip to Bir Billing, also explore the Chokling Monastery, Baijnath Temple, Tibetan Colony and Sherab Ling Monastery. You can also participate in other adventure activities like trekking, hiking and camping. You will find a mix of Tibetan and Himachali cuisine, including dishes like momos, thukpa, aloo palda and patande.
How to reach
By air: The nearest airport is Kangra Airport, just 80 km away.
By rail: The major railhead close to Bir is Pathankot Junction railway station, 156 km away.
By road: Delhi is 518 km from Bir.
Book your stay at La Maison via Booking.com
Book your stay at The Himaal via Booking.com
Spiti Valley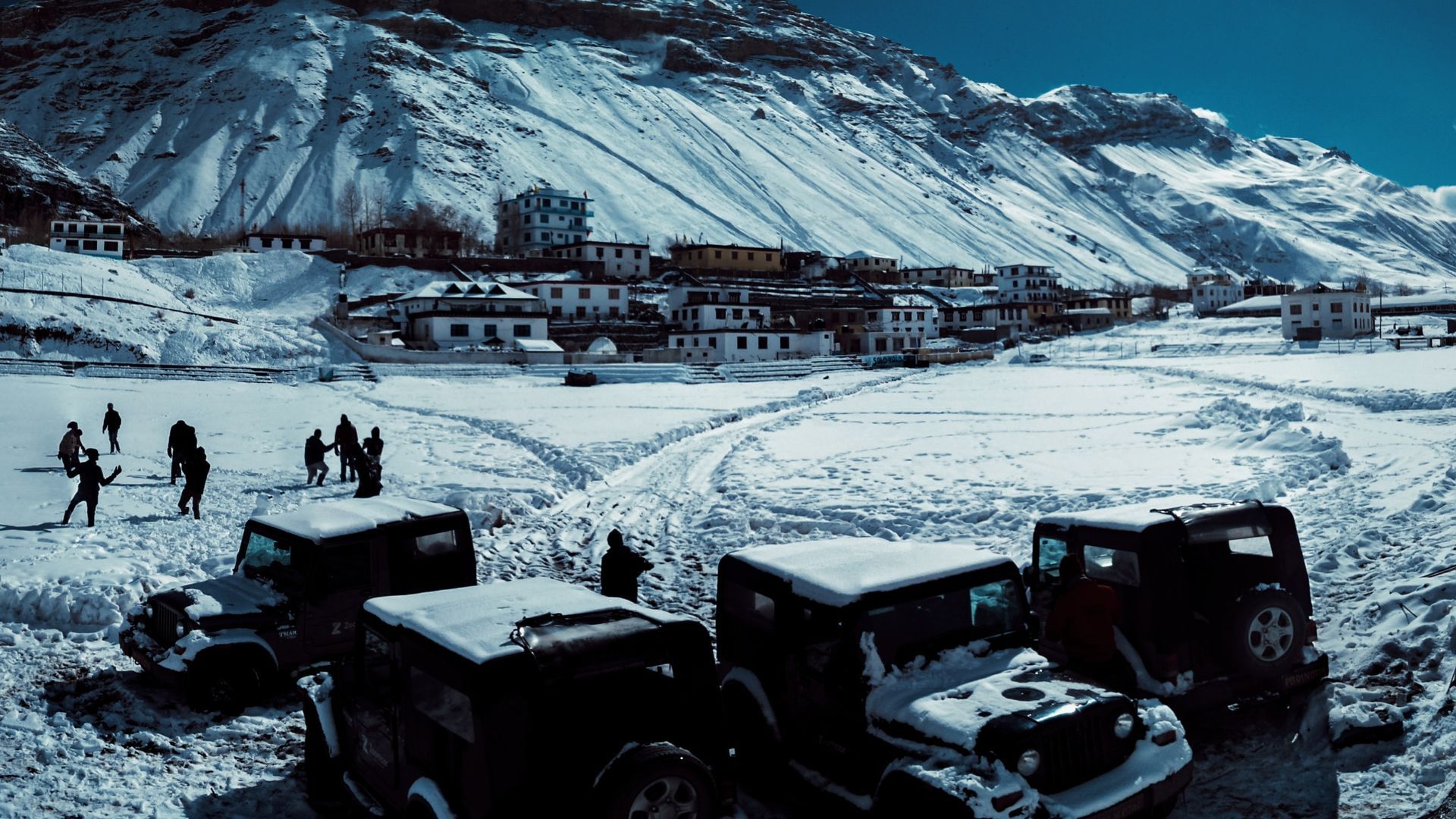 A cold and dry desert tucked away in Himachal Pradesh, the Spiti Valley is famous for its rugged mountains and unique terrain. Described as 'a world within a world' by novelist Rudyard Kipling, the bewitching beauty of Spiti Valley makes it one of the best places to see in the country.
As the snow starts melting in the valley, roads to Spiti open up in May thanks to the clearing of Rohtang Pass and other routes, making it the best time to visit this destination.
Filled with thrill and adventure, you can partake in river rafting, camping, yak safari and other such activities. You should also check out Pin Valley National Park, Kee Gompa Monastery, Chandra Taal, Chicham Bridge, Kaza Monastery and Kanoma Peak. Experiencing Tibetan cuisine should also be a part of your to-do list in the valley.
How to reach
By air: Bhuntar Airport is 232 km away.
By rail: Joginder Nagar railway station is the closest, however, most commercial trains connect to Shimla railway station which is 429 km away.
By road: Delhi is 739 km away.
Book your stay at The Nomad's Cottage-Losar via Booking.com
Book your stay here at Peppy Nomads via Booking.com
Hero and feature image credit: Md Javed Akhtar/Unsplash
Related: Meet India's Most Stunning Mountains By Signing Up For These Treks In Ladakh
Frequently Asked Questions (FAQs)
Question: Which city in India is best to visit in May?
Answer: You should visit cities like Ooty, Mount Abu, Shimla and Sikkim in May.
Question: What are the coolest places in India in May??
Answer: Almost every hill station in north India will offer a cooler escape in the scorching summer heat.
Question: Which hill station is good to visit in May?
Answer: Popular hill stations like Manali, Nagaland, Ooty, Sikkim, Shimla, Mount Abu, Bir and Spiti Valley are ideal to visit in May.