These Hot Springs Just Opened Right Outside Reykjavik — With Gorgeous Mountain Views And Rental Homes On-Site
There's now a new way to experience the Icelandic waters at the recently opened Hvammsvík Hot Springs. Located in ​​Hvalfjörður, just about an hour northeast of Reykjavik, the 1,200-acre family-owned estate is home to eight hot springs that pull from the property's own geothermal source 4,593 feet underground. By Rachel Chang
"We want to share Hvammsvík with like-minded people to enjoy in harmony with nature and the wildlife," the resort explained on its website. "Our greatest wish is that our guests leave happy and replenished by the energy of the place, wanting to come and share the experience with friends and family."
More about the hot springs outside Reykjavik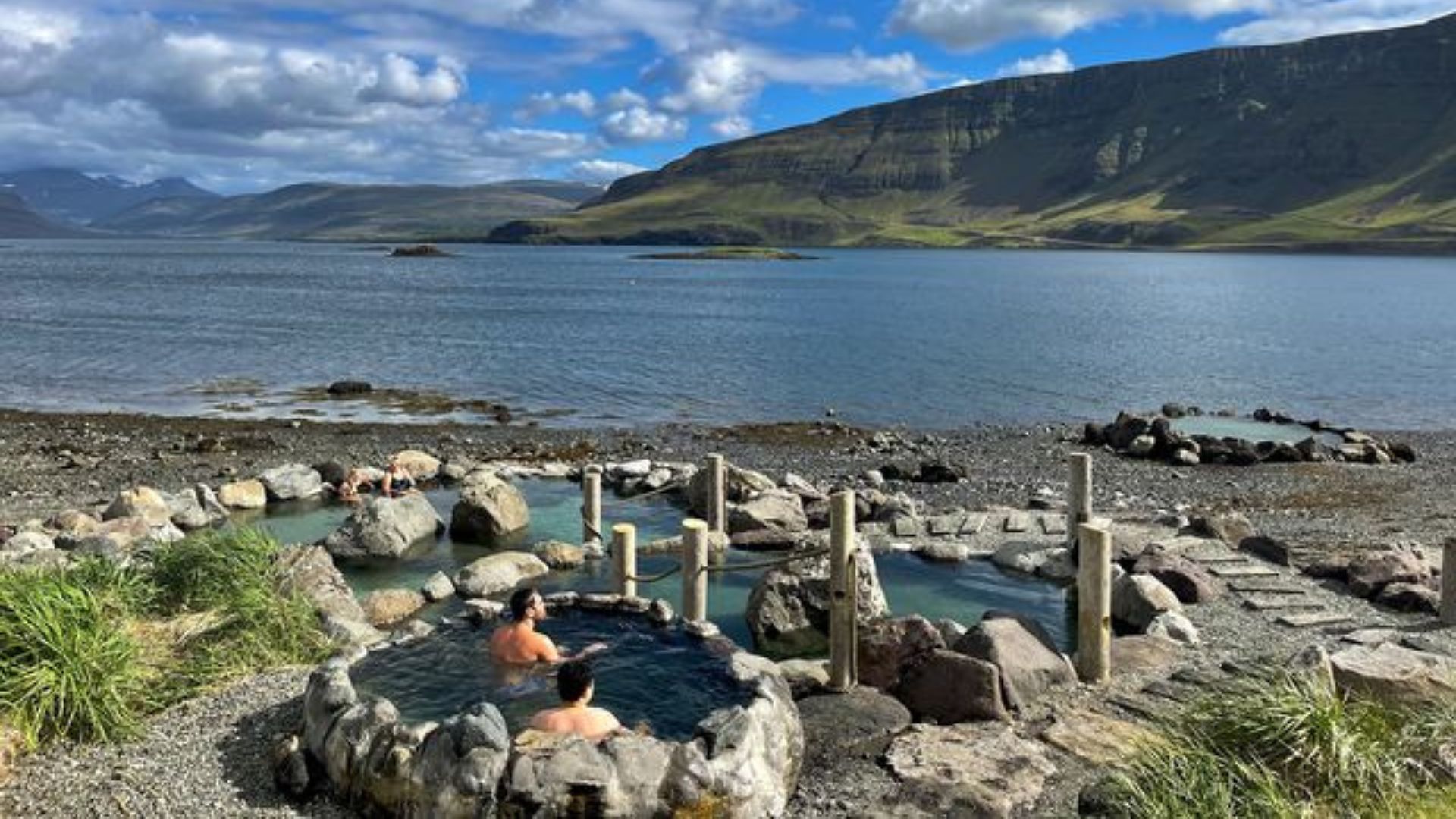 Set on the Atlantic Ocean's shoreline with views of the surrounding mountain ranges, the pools — each about three feet deep — vary in temperature, with five of them between 36 and 40 degrees Celsius. The other three natural pools fuse geothermal water with the Atlantic Ocean's salt water, which means the temperature and levels are dictated by the tides, so that they are unique to that moment and different on every visit. Open daily from 11 am to 10 pm (with the last entry at 8:30 pm), tickets must be pre-booked online with an entry time, after which guests are invited to stay as long as they'd like. Guests must be at least 12 years old and those under the age of 18 need to be accompanied by an adult. Admission starts at 6,900 Icelandic Króna (INR 3,926).
Swimwear is required in all areas of the facility, and towels and swim shoes are available for rent. Since the site is on a natural shore, they caution there can be rough and slippery patches, especially as the tides come in and out. Additionally, since the hot springs are warm and the ocean is cold, the site reminds guests to be aware of the differences, and also stay hydrated.
In addition to the hot springs, Hvammsvík also offers activities like a Wim Hof Method breathing introduction, stand-up paddleboarding, walks, and fishing.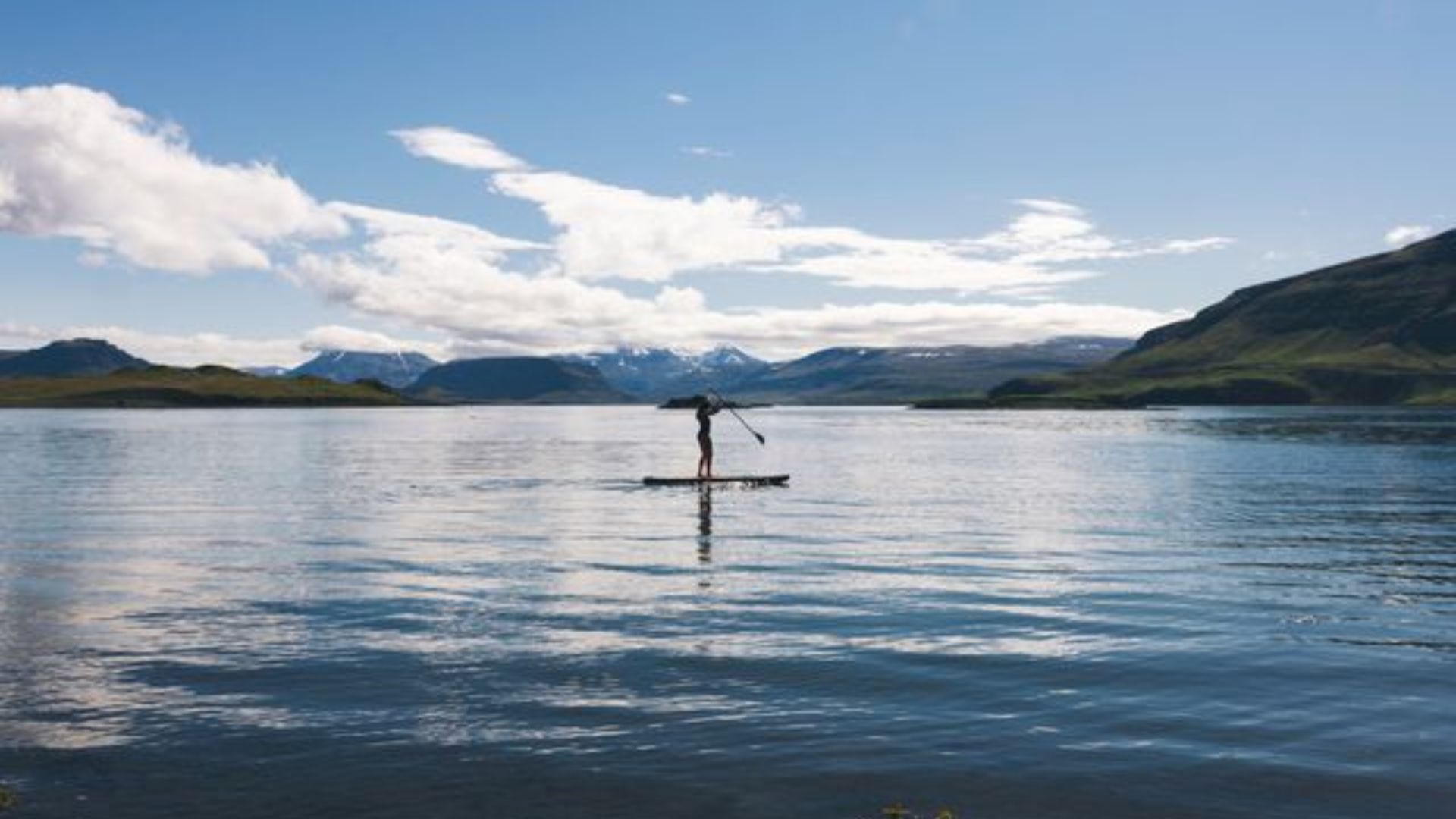 For those who'd like to immerse themselves further in the setting, Hvammsvík also has four private rental homes situated on the estate surrounded by black sand, oceans, meadows, and mountains. With two and three-bedroom homes suitable for four to nine people, each has its own Icelandic-style décor equipped with modern amenities. The three-bedroom Hilltop House even has its own private hot spring.
The estate's site was founded more than 1,000 years ago by the Vikings; it's even noted in the Icelandic settlers' book called the "Landnáma." The area became a naval headquarters during World War II, at one point with more than 40,000 soldiers and 200 ships stationed there. Today, the area feels remote and private with its dramatic landscapes, though it remains in close vicinity to the capital, Golden Circle sites, and Snæfellsnes Peninsula.
Learn more about the new hot springs and book your visit here.
This story first appeared on www.travelandleisure.com
Main and Feature Image Credit: Courtesy of Hvammsvik
Related: This Hotel In Iceland Is Hiring A 'Midnight Sun Catcher' — Here's How To Apply