Himachal's Pragpur—India's first notified heritage village—and its twin Garli, provide a peek into an eclectic past. Text and photos by Mukul and Shilpa Gupta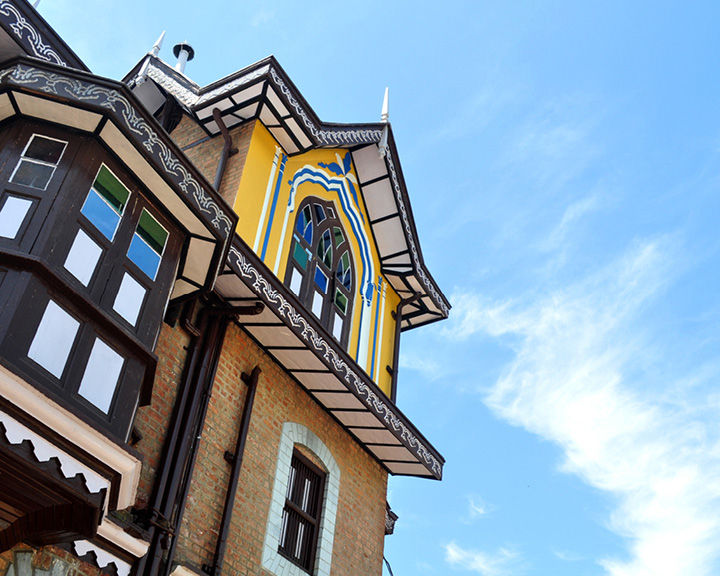 As the lone woman in a sea of skimpily-clad, glistening-bodied men bursting with adrenaline, I must be forgiven for feeling like a modern incarnate of Aphrodite. My heart beats to the exuberant, rhythmic thumping of the dhols. I tunnel my female gaze into the arena, but the scan, unfortunately, garners no reciprocation. Not one man accords me so much as a cursory look, their gaze singularly focussed instead on the task at hand: kushti, the combat sport of wrestling. Some are gutsy participants, others are lusty spectators, and I may as well be invisible. As the brutal discovery hits home, taking me back to my Jane Doe avatar, I realise that Pragpur has, yet again, played a game of see-saw with my emotions. From the time we landed here, I have been excited and sad, overawed and underwhelmed, hopeful and despairing, in regular turns.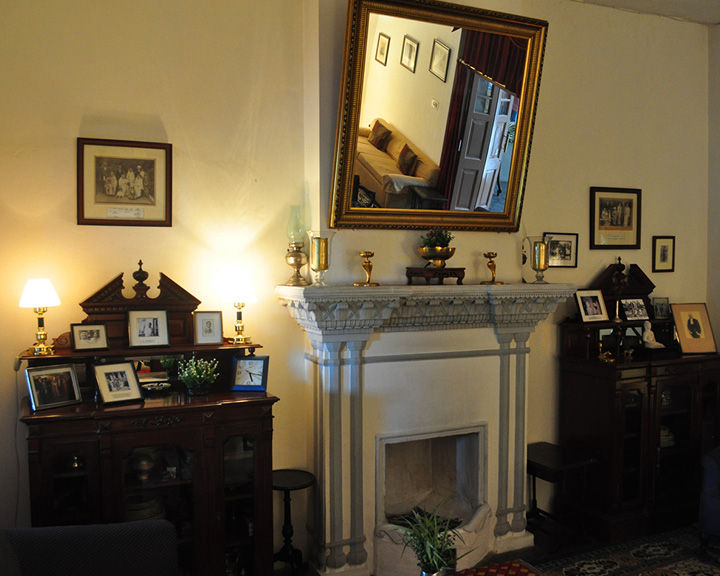 Languorously sprawled in the Kangra Valley, below the Dhauladhar range, Pragpur is India's first notified heritage village, a distinction that Garli, its twin village less than five kilometres apart, earned soon after. What worked in their favour was a unique legacy of heritage buildings, havelis (mansions), sarais (rest houses), and temples—some as old as 250 years. Many lie in an abysmal state of disrepair, a few are tottering, and others have entirely surrendered. But even in the midst of the desolate ruins, you get a clear sense of their remarkable past.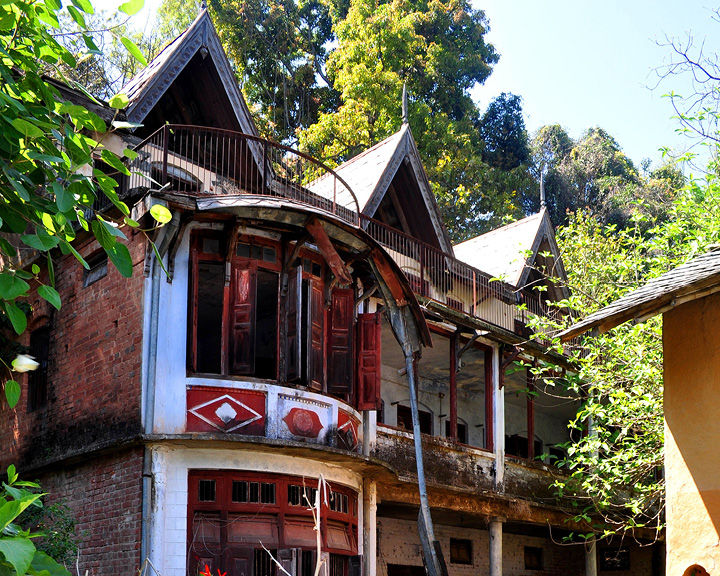 In stark contrast to the common perception of an Indian village, Pragpur has cobblestone pathways. Its houses wear Gothic spires, Victorian gables, and fancy weathervanes. Fretwork windows, latticed grilles, wooden balustrades, niches, domes, and arches are par for the course. The architects of the time even borrowed from Mughal architecture—evident in the chhatris (domes)— while retaining the signature Hindustani touch of sprawling courtyards with mosaic planters and the holy tulsi plant in the centre. To add to the spectre of other-worldliness, the imposing structures are interspersed with modest Himachali huts made of mud and stone, with sloped roofs of slate. It's a complete mishmash that works surprisingly well as a whole.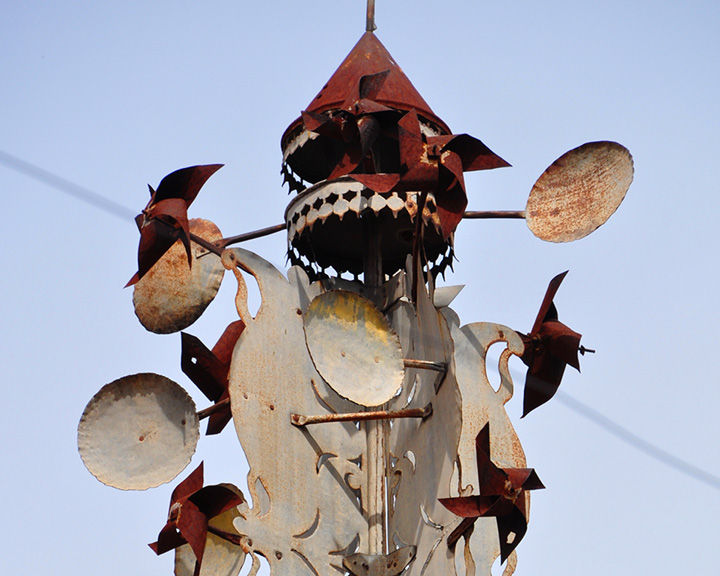 Pragpur's claim to fame is the heritage property of The Judges Court, an old family home-turned-hotel. While its main building is just over 100 years old, the three rooms comprising the annexe are said to be three centuries old. They lie close to the Taal, a mid-19th century pond that forms the pivot. The gleaming red quadrangle around it houses the Dhuni Chand Bhardial Serai, the Naun, the Nehar Bhavan, and the ancient Radha Krishna temple—dated edifices worthy of a lingering look-see.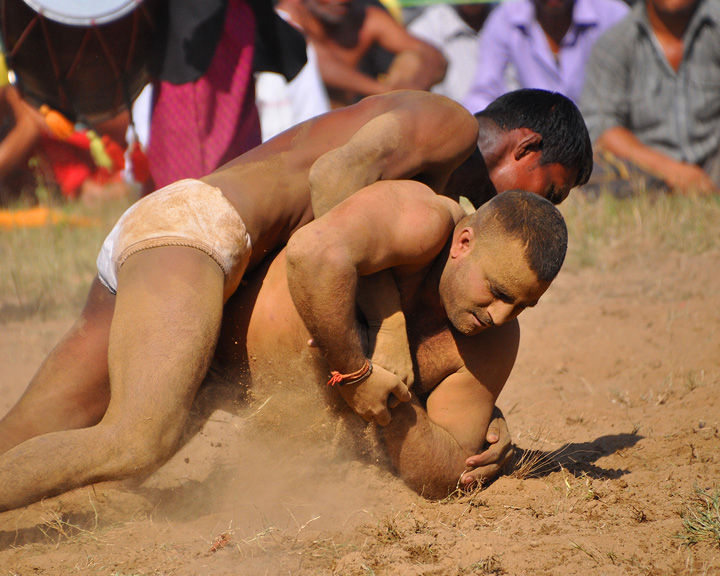 Locals here will proudly direct you to Butail Niwas. Eulogised as a work of art from the late- 19th century or the early 1900s, it is an attractive structure with carved wooden doors and intricate metal carvings. But you can only get a peek of it, as it is cordoned off by a high boundary wall. Apart from these ballyhooed structures, there are numerous houses here that have remained unheralded. Behind The Judges Court is a derelict old building threatening to disappear any minute. Trees have sprouted from its windows, doors, and roofs, the first floor has buckled in (it lies in a heap of dust and debris), the carvings on its doors are all but erased, and the railings of its terrace have collapsed. Walk on and you will come across more such ruins—nameless and abandoned, their beauty struggling to shine through. Some buildings are even adorned with meenakari-style (enamelled) frescos. A few boast thick wooden banisters and pretty angular niches. Stuck in a time warp, the town's slow pace of life finds resonance in its languid lanes as well. Lined with ramshackle grocery and sweetmeat shops, silversmiths and sundry tailors, the cobbled alleys are a rewind to the past.
Garli is a tad more partial to the British. The houses here display a penchant for weathervanes and make abundant use of coloured glass. Among the most breathtaking structures here are the Bhagwan Niwas with its stained glass windows, Mohan Niwas, the Government Girls High School, and The Chateau Garli, a 95-year-old house, which has been converted into an anglicised entity and a heritage hotel. The humongous red brick structure called Naurang Yatri Niwas was built as a resthouse and, with minor alterations, has now become a modern-day hotel. Don't miss other historic wonders with enticing names like The Hidden House, The Mystery House, and Ruins.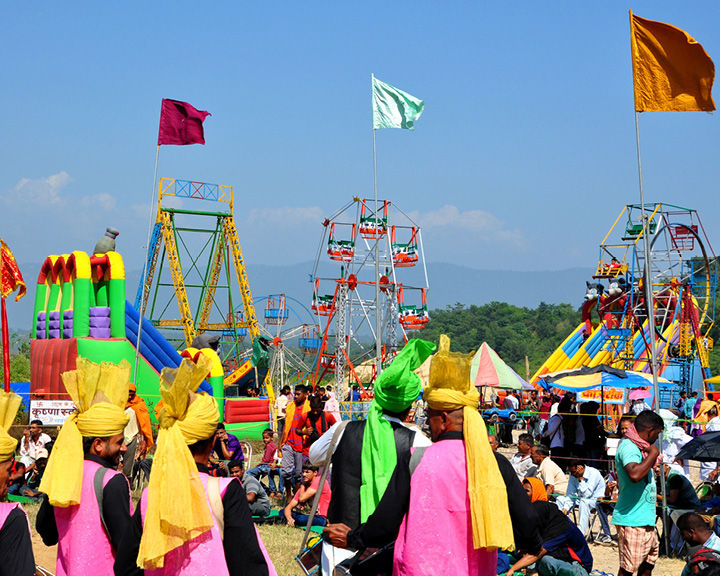 Much before they turned into dust or metamorphosed with modern identities, the buildings stood tall and proud in the two villages that were part of the Jaswan kingdom in the 16th century, the folklores will tell you. Pragpur was purportedly named after Princess Prag Dei, who managed to thwart a plundering army of invaders. The grateful residents named their village Pragpur in her honour. But it is the Kuthiala Soods, a merchant community from Rajasthan and Gujarat centuries ago, who deserve the credit for converting the two sleepy villages into a spectacular oasis of affluence and beauty in the early 19th century. As the British summer capital of Shimla rose to prominence, so did Pragpur and Garli. Owing to their location in Himachal Pradesh, the Soods managed to imbue their mansions with the influences and styles of the British, nuanced further with ideas brought back from their overseas sojourns.
It's not the buildings alone that set Pragpur apart from the villages of mofussil India. The wrestling fair, part of the annual Nakki Ka Mela, is another unique attraction. When we arrive, giant inflatable Mickey Mouse faces are bobbing in the wind. Two Ferris wheels and long poles festooned with myriad colourful wares—balloons in metallic hues, paper blow pipes, etc—jut into the sky. Shacks with tempting snacks line the path even as vest-clad men prepare fresh lots of savouries. Banta (local lemonade), clothes, footwear, and chintzy
jewellery are being sold with a flourish.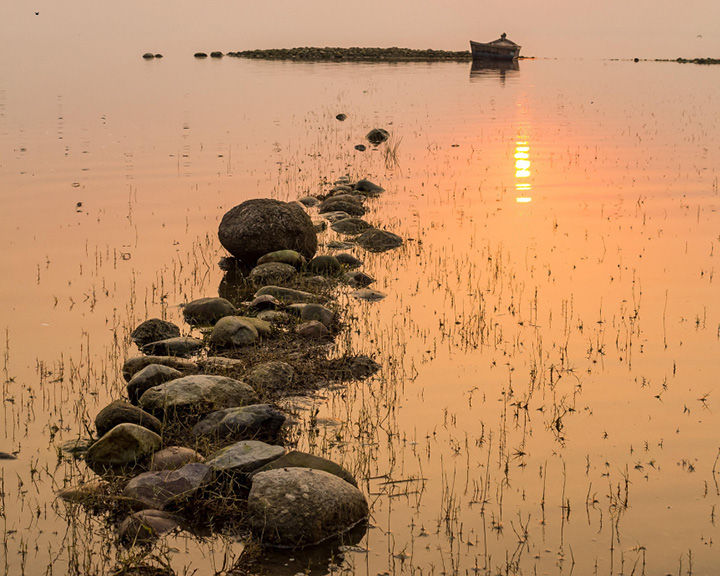 Started in 1968, the fair attracts wrestlers from neighbouring states, apart from its own soil. We are escorted inside the marquee and urged to sit in the front row. Wrestlers wearing the typical kushti (fight) gear of langot (loincloth), line up around a sand pit into which an assigned man periodically sprinkles water. Energetic drummers—in lungis (traditional wraparound), turbans, goggles—cheer them on. The competition begins, and contorted bodies grapple, clinch, pin, lock, and throw each other. It takes me a while to comprehend that the announcer is using the first names of the wrestlers, followed by the names of their village or town. So, a bout between Raju Amritsar and Manish Jammu implies that the fight is not just between Raju and Manish, but also between the cities of Amritsar and Jammu. It dawns on me just how prestigious this competition is as it swiftly becomes edgier and racier. To save time, multiple bouts are held simultaneously. Suddenly, a 19-year old strides up for a fight and I find myself rooting and praying for him. And when he wins his bout cleanly, I enthusiastically clap the loudest. Perhaps, it is meant not only for the young man. After all, Pragpur and Garli, too, deserve applause.
Getting There
Pragpur is 59 km from Dharamsala. There are daily flights to Chandigarh and Amritsar, which are 244 km and 200 km from Dharamsala respectively. Overnight buses from Delhi will take you to Dharamsala in 12 hours. Trains run up to Una, Pathankot, Chandigarh, and Amritsar. From there, you can take buses or taxis.
When
Any time of the year is good, though Kangra Valley witnesses heavy monsoons from July to September. Summers are tolerably warm (nothing over 35° C), winters are cold (down to -4° C).
Stay
With its decor a quaint mix of British (Tiffany lampshades, mantelpieces, Victorian clocks) and desi (Jaipur-print blinds, brass bells, cane furniture), The Judges Court, a WelcomHeritage property, is a winsome option (starts from INR 5,500/USD80). In Garli, try Chateau Garli (starts from INR 4,000/USD57).
Ideal For
History buffs and those looking for a quiet holiday.
Discover
Go boating on River Beas, fishing and angling at Pong Dam, and paragliding at Bir-Billing (106 km from Pragpur). Visit Masroor Rockcut Temple, the Shaktipeeth temples of Chintpurni and Jwalamukhi, and Bajreshwari Devi temple (all in close vicinity). Spend some time in Dharamsala imbibing Buddhist vibes.
Related: Longing A Mountain Escape? Head Over To Tosh In Himachal Pradesh