Explore The Hidden Gems Of Thailand With These Super-Exclusive Family Holiday Itineraries
After a long bout of lockdown, a family vacation is an ideal segue to breaking the monotony, and what better place than Thailand for your overseas adventure? Home to mighty mountain peaks and expansive plains in the north, lush-green rice paddy fields in the rural heartland, gleaming golden temples dotted all over, and luxuriously long coastlines, this Kingdom checks all the right boxes for a fun-filled outing with your loved ones. We've curated four lesser-explored family holiday itineraries for your rebound travels to this tropical heaven. By Bayar Jain
ITINERARY 1: 5 DAYS
Explore: Phuket and Khao Lak
How to get there?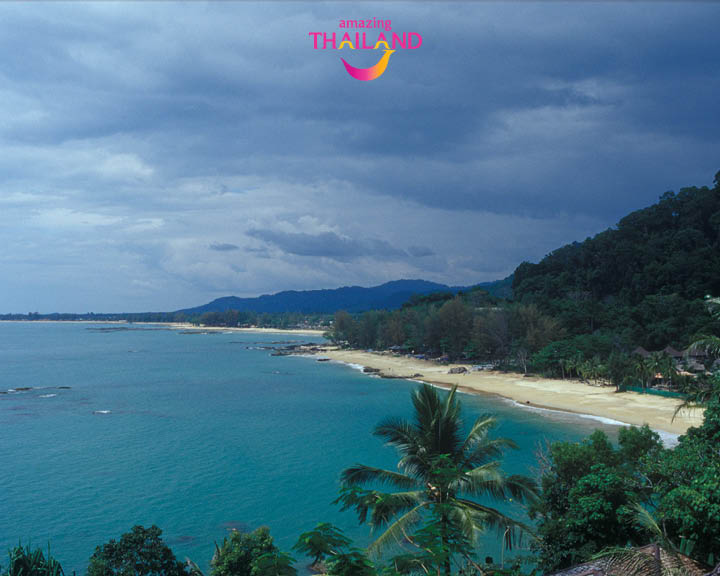 Begin your adventures at Phuket, the country's largest island. India is well-connected to this city with multiple direct flights from New Delhi, Mumbai, and Bengaluru. Khao Lak, a town in the Phang-Nga province, is an hour-and-a-half-long drive away from Phuket, making it easily accessible by road.
What to do?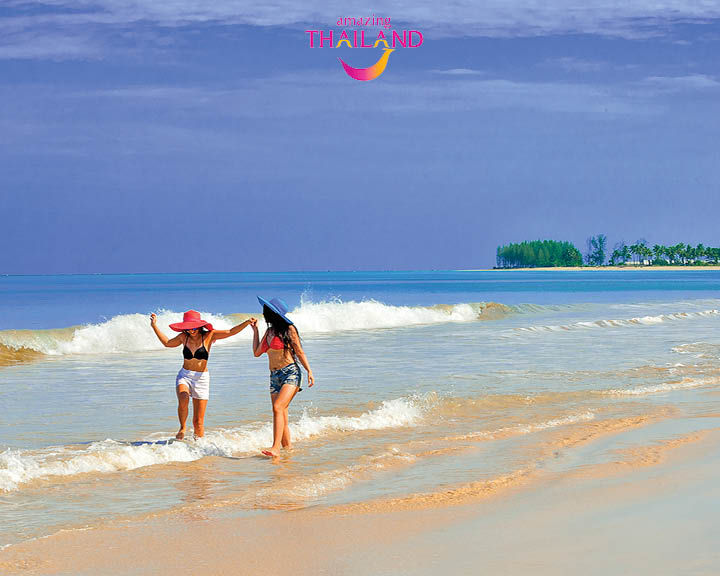 Ideal for beach-loving families, Phuket and Khao Lak is all about bumming out on the sandy shores of the country. Located in the southern half of Thailand, Phuket has strong Chinese influences, making it a great spot to visit Chinese shrines. Here, apart from quintessential Thai delicacies, you can even indulge in delectable Thai meals. Cultural aspects aside, Phuket is surrounded by many white-sand coastlines such as Rawai, Patong, Karon, Kamala and Mai Khao. Accentuated by classical architecture and picturesque sunset views from the Laem Phromthep Viewpoint, this city is known for its welcoming atmosphere. When here, consider paying a visit to the Dolphins Bay Phuket and Sirinat National Park to help acquaint your younger ones to the diverse fauna of the region.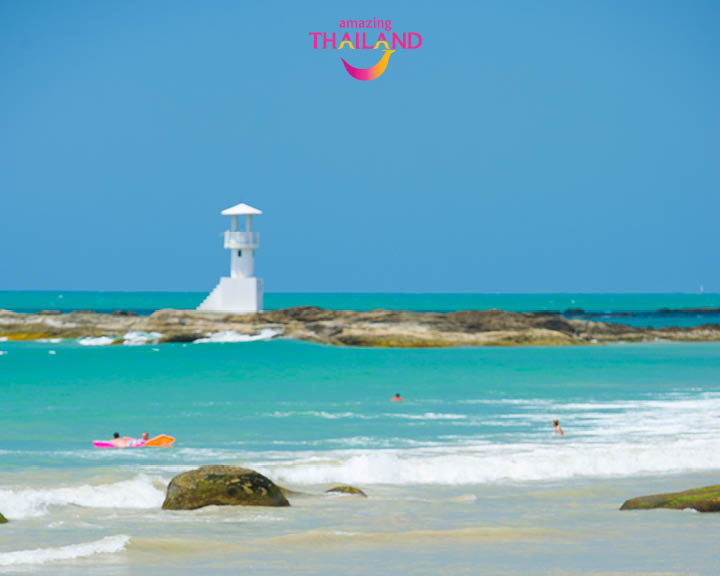 From Phuket, head to Khao Lak Beach. Located on the Phang Nga mainland, this palm-tree-dotted beach is a popular tourist spot offering scenic sunsets, an apt way to end your day. The bustling location features a coastal park full of rare birds, exotic mammals, and scenic waterfalls, as well as many luxury and budget-friendly hotels along the spectacular coastline for you to spend your days. While here, consider adding visits to Bang Sak Beach, as well as Ruesi Sawan cave and Luk Suea cave in Somdet Phra Sri Nakarin Park to see stalagmites and stalactites come to life. Phang Nga National Park, the most famous of which is the Phang Nga Bay National Park, is also a must-stop spot. Replete with islets, sunken caverns, and startling rock formations rising vertically out of the sea, they are bound to mesmerise travellers of all ages! Opt for a kayaking expedition while here to make the most of your time.
Where to stay?
In Phuket
The sleek quarters of Centara Grand Beach Resort Phuket and JW Marriott Phuket Resort & Spa are some of the highest-rated accommodations in the city.
In Khao Lak
Le Méridien Khao Lak Resort & Spa, JW Marriott Khao Lak Resort & Spa; and Eden Beach Resort and Spa are great options for a comfortable stay.
ITINERARY 2: 6 DAYS
How to get there?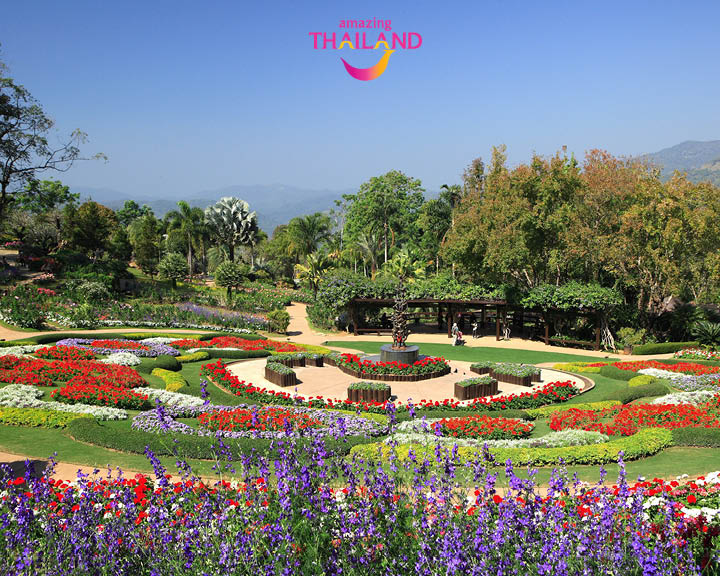 There aren't any direct flights from India to Mae Fah Luang – Chiang Rai International Airport; however, international flights with a stopover at Bangkok are just as comfortable. Chiang Mai is a three-and-a-half-hour away from Chiang Rai by road.
What to do? The colours of Lanna culture, a way of life now largely confined to this region—an experience that your children will remember for years to come—converge with the contemporary lifestyle at Chiang Mai. To get a glimpse of this unique society, consider adding a traditional Khantoke dinner to your itinerary. That aside, popular tourist attractions include worshipping at the Wat Phra That Doi Suthep, a Buddhist temple enveloped with serene surroundings; Nimmanhaemin road, a place replete with the trendiest restaurants, cafés, bars, shops and boutique hotels; a boat ride along the Mae Ping River; and Doi Inthanon, the highest mountain in the country. The Elephant Poopoopaper Park is an enriching experience too, especially to understand the appreciate the sustainable way of living. This eco-friendly, naturally built, outdoor museum park focuses on introducing and explaining the process of making recyclable paper products using Jumbo's waste fibres. Alternatively, you can even choose to visit the Maesa Elephant Camp to play with the gentle giants. Lovers of flora and fauna can even pose with big cats at Tiger Kingdom, frolic around Bai Orchid-Butterfly Farm chasing colourful butterflies, and marvel at the Thai gardens of Royal Park Rajapruek. If you're an adventure-loving family, then head to the Flight of the Gibbon to zipline your way across a virgin rainforest, or engage in a friendly duel at Tiger Muay Thai. Following these action-packed adventures, head to the artsy village of Bor Sang to dabble in paper umbrella-making crafts and paint them, or immerse in playful putting at the many golf courses here such as The Alpine Golf Resort, The Royal Chiang Mai Golf Club, and more.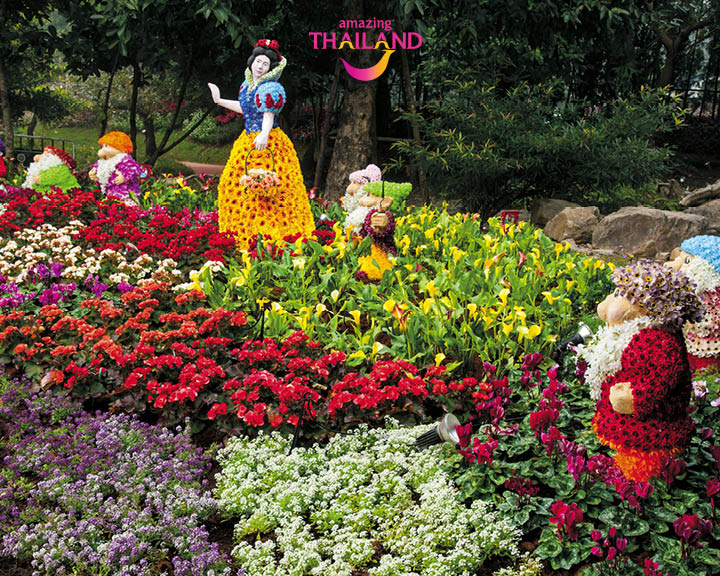 The Chiang Rai leg of your trip is a great way to soak in some serenity, and get transfixed by the mysticism of some of the oldest temples in the country. Begin your adventures by gazing at a spectacular sunrise from Phu Chi Fah, a surreal location on the Thailand-Laos border. From here, marvel at the scenic Mekong River from Doi Pha Tang—a viewing point on top of a high cliff over the Thai-Laotian border, or by heading to Doi Tung in the Golden Triangle—an area where the borders of Thailand, Laos, and Myanmar meet at the confluence of the Ruak and Mekong rivers. Next, a pitstop at the Doi Mae Salong, part of the Daen Lao Range is a must. While here, soak in the colour riot of white plum blossoms and pinkish sakura cherry blossoms. Add in a stopover at the Wat Rong Khun, a pristine white sacred spot unlike the glittering golden ones dotted all over Thailand; the Chiang Khong, a historic marketplace; boating at Mae Kok River; Oub Kham museum, where private collections of ancient artefacts and textiles of the Thai people find a home; Doy Ding Dang Pottery, a forest studio dedicated to stellar ceramists of the regions; and a visit to the Mingmuang Temple, the oldest temple in Chiang Rai replete with finely carved sculptures and exquisite mural paintings. Try timing your trip around December and January for it to coincide with the colourful Chiang Rai flower festival.
Where to stay?
In Chiang Mai
Chiang Mai has multiple luxury properties to choose from, such as RatiLanna Riverside Spa Resort, Panviman Chiang Mai Spa Resort, and U Nimman Chiang Mai.
In Chiang Rai
Lovers of luxury can choose to stay at Le Méridien Chiang Rai Resort. The rooms and suites are super chic here and their luxe spa offers relaxing therapies too. Plus, an infinity pool with river views will surely leave you spoilt for choice.
ITINERARY 3: 6-7 DAYS
How to get there?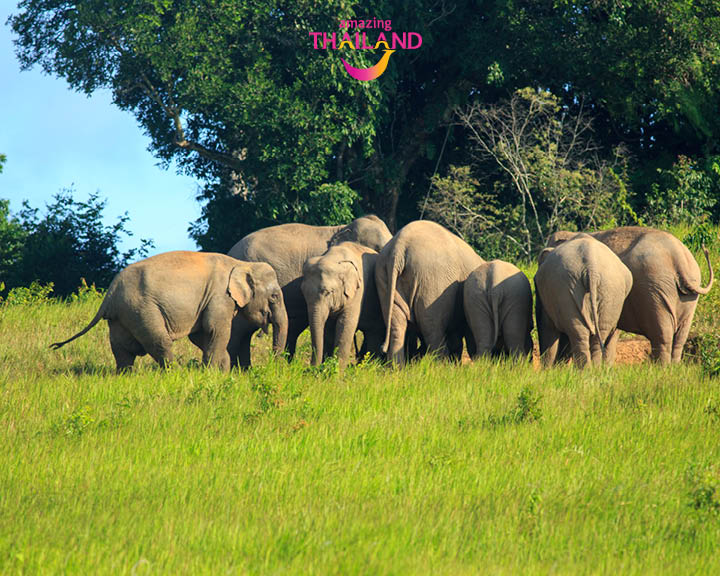 Landing at Suvarnabhumi Airport, or the Bangkok International Airport, is your best bet to reach either of the three cities. From Bangkok, Kanchanaburi, Khao Yai, and Pattaya are short drives away (approximately two hours, two-and-a-half hours; and one-and-a-half hours away, respectively).
What to do?
If you're a family of varied tastes, this option is the best pick for you!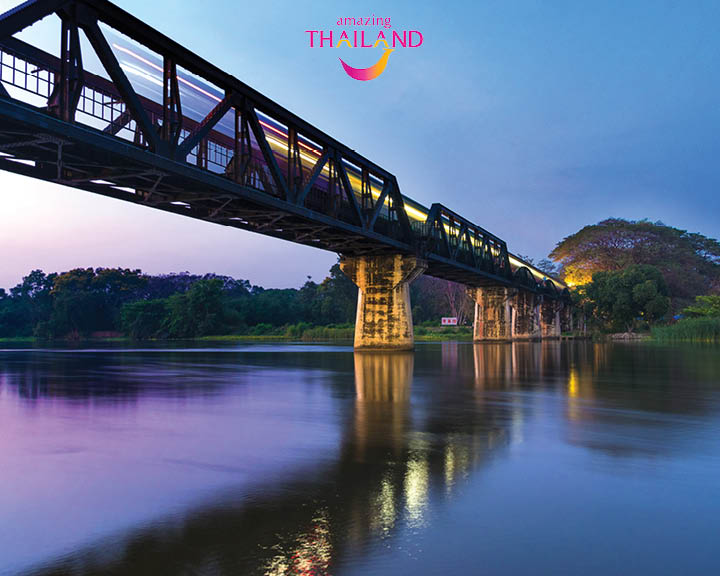 Kanchanaburi is a haven of cool, owing to the altitude and presence of natural forests and rivers here. Picturesque and worthy of a visit in its own right, this quaint town is a great way to explore the many cultural, natural, and historical attractions of the countryside. To make the most of your time here, visit Wat Ban Tham, an ancient cave temple featuring a long staircase winding up to a hill and into a dragon's head; and kayak along the glass-like River Kwai and walk over its famous historic bridge. On the ride, you'll find various temples on the shore and swan goose accompanying you on your journey. From here, head to Prasat Mueang Sing Historical Park and deep-dive into history at the remains of two Khmer temples dating to the 13th and 14th centuries. To get lost in the lush green Kanchanaburi has to offer, head to the Erawan National Park, replete with evergreen trees, a seven-tiered Erawan Falls with emerald green ponds, limestone hills, plains and number of streams. The Sai Yok Yai Waterfall, and Elephants World are must-visits here as well.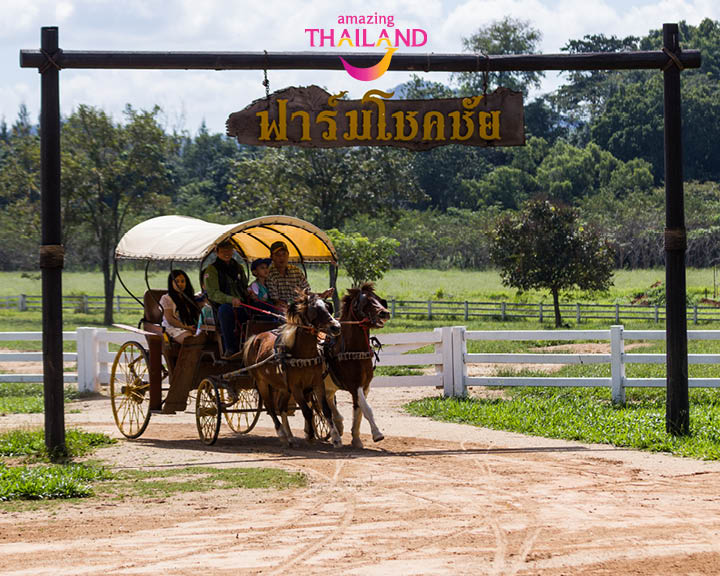 Club this vacation with a trip to Khao Yai National Park, the country's first national park. This primordial jungle is replete with waterfalls and streams accentuated by a rich diversity of flora and fauna like mammoth elephants, playful baboons, colourful birds, and countless insects. Make pitstops at Haew Narok Waterfall, the tallest waterfall in the national park; Khao Laem and Khao Khiao, two viewpoints to give you a bird's-eye view of the luscious greens; and Nong Phak Chi Wildlife Watching Tower, an ideal spot to catch a glimpse of the many jumbos here. To end your day at the park, head to Primo Piazza where elegant Italian architecture paired with unforgettable tranquillity allow you to unwind before continuing with your journey.
Next, head to Farm Chokchai, the largest dairy farm in Asia. When here, participate in many interesting activities such as milking, fresh milk ice-cream making, a cowboy show, and a rodeo show. If you're a wine aficionado, then consider a stopover at the PB Wine Valley for a two-pronged activity: wine for the adults, and a chance to squash some grapes for the kids! However, a true family vacation is incomplete without visiting amusement parks, and Scenical World here is best fit for this. The 20-acred park has many historic installations, large water features, and thrill rides to woo people of all ages. The many golf courses here, and the traditional Isaan-style village—Jim Thompson Farm are other notable tourist spots here. Before embarking on the onwards leg of your Thailand sojourn, or splurge on renown local and international fashion brand names at Premium Outlet Khao-Yai.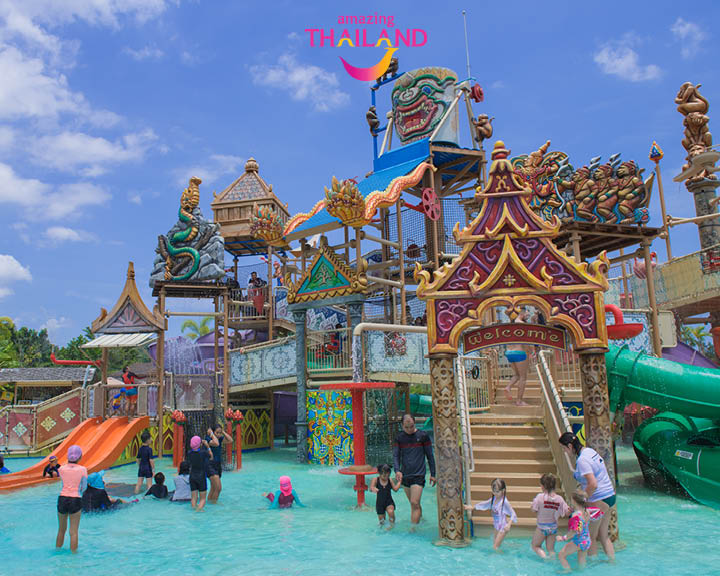 Straying away from the natural beauty of the other two destinations in this itinerary, Pattaya is full of adventure and excitement. Today, the beaches of Pattaya invite windsurfers, skiers, swimmers, snorkellers, and sailors. Other activities include bungee -jumping, rocket balling at 2Sky Pattaya, zip-lining at the Flight of The Gibbon, and yachting at Ocean Marina Yacht Club, Muay Thai—all great ways to indulge in family bonding. This excitement increases ten folds at Ramayana Water Park where water rides that vary from screams to gentle swings enthral you; Ripley's Believe It or Not!, where 300 unique collections of oddities transfix you; Art in Paradise where 3D artworks leave you gaping; and Thai traditions at Legend Siam—Thailand's first and largest cultural theme park—will leave you spellbound. For a unique experience, add the Sanctuary of Truth to your itinerary. Created in the reign of King Rama IX, the Sanctuary of Truth Museum is a great means to instil the beauty and value of arts to the younger ones, owing to the woodcarving structure featuring contemporary architecture here. That aside, the 500-acred Nong Nooch Tropical Garden, the ethical Elephant Jungle Sanctuary, and the bustling Pattaya floating market are must-visits too.
Where to stay?
In Kanchanaburi
If you're hoping to stay close to the waters, consider X2 River Kwai Resort, The Legacy River Kwai Resort, or River Kwai Village Hotel.
In Khao Yai National Park
Consider staying at resorts close to the Khao Yai National Park which not only give easy access to the park, but also surrounding activities such as The Greenery Resort, Lala Mukha Tented Resort; and dusitD2 khao yai.
In Pattaya
With the number of resorts here, each better than the other, you'll find yourself spoilt for choice. Some of the preferred ones are InterContinental Pattaya Resort, Renaissance Pattaya Resort & Spa and Amari Pattaya.
ITINERARY 4: 5-6 DAYS