Money, sunlight, and warm weather don't equate happiness, and for proof, look no further than the newly released World Happiness Report. For some, happiness may conjure images of a hot, sun-drenched beach, but it turns out that the happiest people in the world actually live in frigid temperatures, swim in icy waters, and pay high taxes. By Dobrina Zhekova
That's right, the Nordic countries are once again occupying the top spots in the United Nations-sponsored report that celebrates its 10th anniversary.
And while the ongoing COVID-19 pandemic has impacted how some people think about life satisfaction, the new report states that the average "life evaluation" has remained quite resilient in the past two years. There are two newcomers in this year's top 10 list — Israel and Luxembourg — at the expense of Austria and Germany, who fell to numbers 11 and 14, respectively.
So, who are the big winners?
Here are the 10 happiest countries in the world
Finland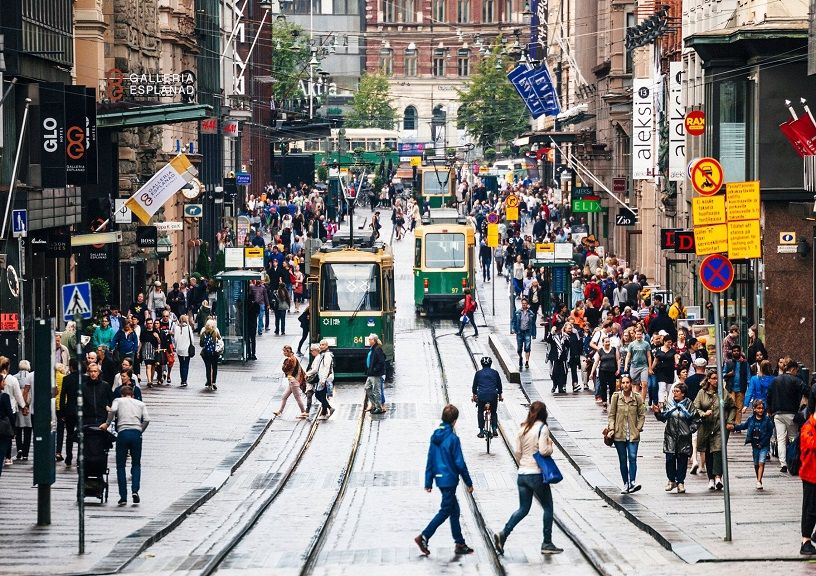 For the fifth year in a row, Finland took the title of the happiest country in the world. While the Nordic destination did experience an economic slump due to COVID-19, its 5.5 million residents continue to feel optimistic about their government and lifestyle. With a total score of 7.821 out of 10, thanks to factors such as a high GDP per capita, social support, a high life expectancy, and generosity, Finland continues to lead by example.
And with natural resources that include beaches, lakes, islands, and forests, it's no wonder that the Nordic country keeps its residents happy and attracts millions of visitors excited to experience Finnish happiness.
Denmark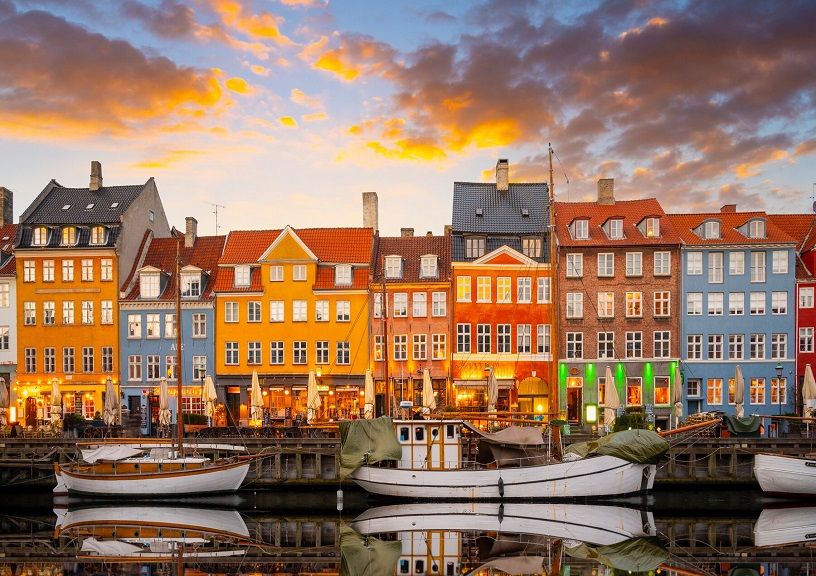 For a long time, Denmark dominated the top spot as the world's happiest country. And even though it fell to number two, there are still plenty of reasons that contribute to the country's consistently high ranking — namely, a stable government, free education and health care, and respect for human rights.
Plus, being relatively small, its residents don't have to travel far to access its natural wonders. And there are many of them. From white-sand beaches (yes, Denmark has them, too) to windswept islands and deep blue lakes, there are lots of spots to relax and embrace the present moment.
Iceland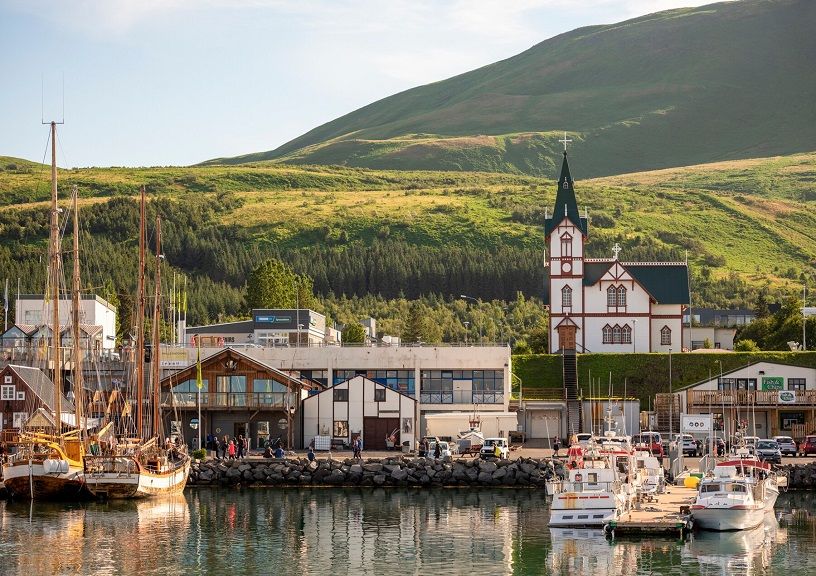 Iceland took the bronze medal this year with a total score of 7.557. The island nation, which is roughly the size of Kentucky, is home to a little over 3,66,000 residents, most of whom live in the capital Reykjavik.
Low crime levels, a high standard of living, access to free high-quality education (literacy rates are at a whopping 99 percent among the population), and low unemployment rates that are now back to pre-pandemic levels all contribute to Icelanders' optimism.
But it's the country's stunning natural beauty that also profoundly impacts people's well-being. Dramatic volcanoes, ice-covered glaciers, mossy green fields, majestic waterfalls, beautiful hot springs, and magnificent fjords are part of everyday life in Iceland.
Switzerland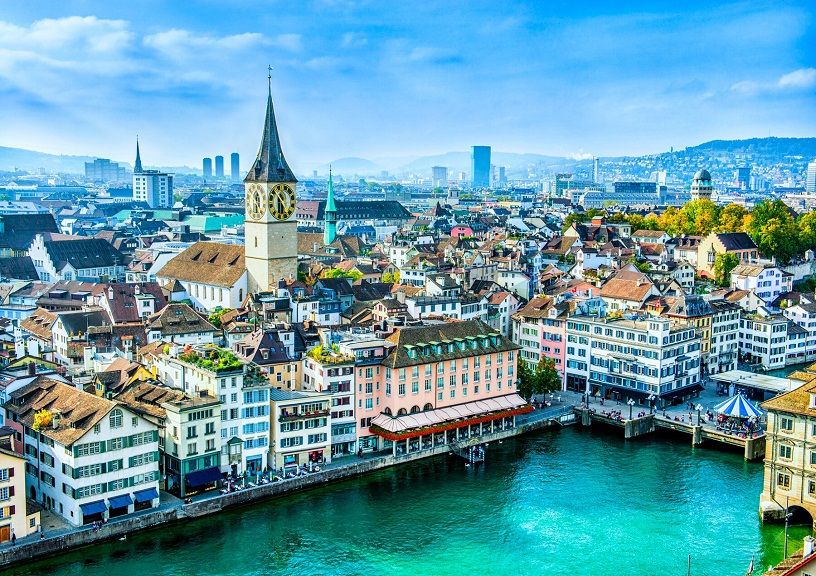 Switzerland consistently ranks among the happiest countries in the world — and for good reason. The high GDP per capita, social support, and low corruption levels instate a feeling of trust in its citizens.
But Switzerland is also far from being just a country of banks, high-end watches, and chocolate (although we are confident that chocolate contributes a lot to a person's happiness). With the breathtaking Alps covering about 60 percent of the country and access to more than 1,500 lakes, the Swiss are never too far from a relaxing escape in the mountains or an idyllic getaway by the water.
Netherlands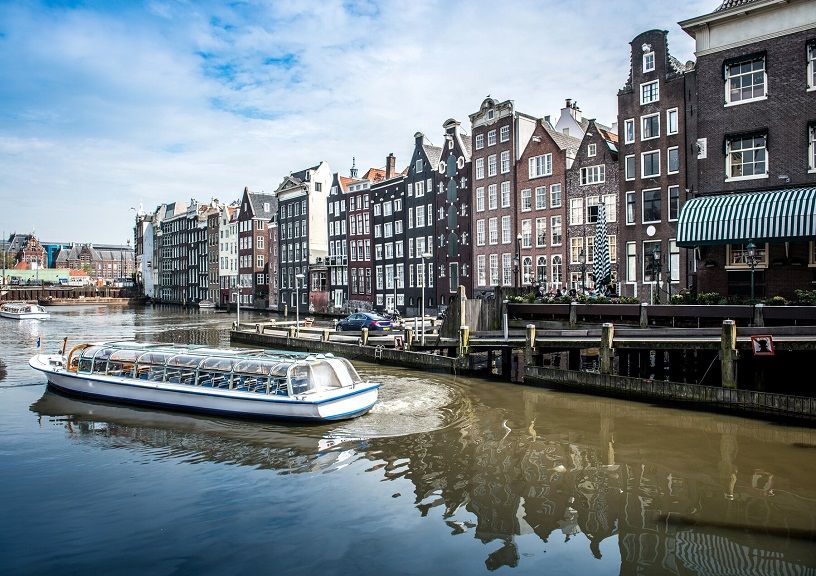 With a total score of 7.415, this northern European country again claimed the fifth spot in the World Happiness Report. Its residents have the best work-life balance in the world and benefit from high-quality education, low crime rates, and high disposable income.
And with a rich and fascinating history, vibrant arts scene, and beautiful nature (we have two words for you: tulip fields), it's no surprise that life satisfaction among the Dutch is pretty high.
Luxembourg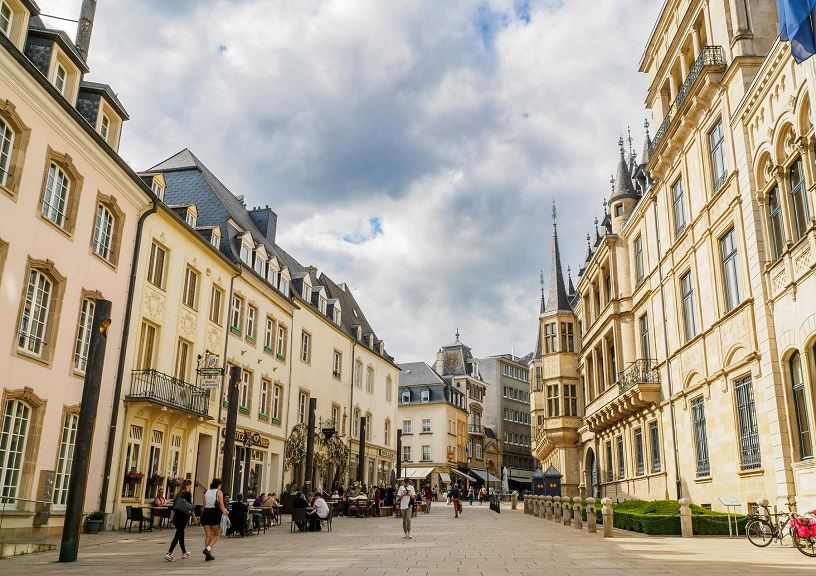 Luxembourg is a newcomer in this year's report. The small country, nestled between Belgium, France, and Germany, is home to a little over 6,40,000 people. And while it's not one of Europe's most populous countries, it leads when it comes to diversity. Nearly 50 percent of the residents have a foreign nationality, with representatives of more than 170 nationalities in total. On top of that, Luxembourg welcomes almost 2,00,000 commuters daily from its neighbouring countries.
Needless to say, multiculturalism is one of the strongest features of its society. Combined with a high GDP, high life expectancy, stable social support, and a great variety of outdoor leisure activities (cycling is practically a national sport), it's easy to see what makes Luxembourg worthy of being in the top 10 happiest countries in the world.
Sweden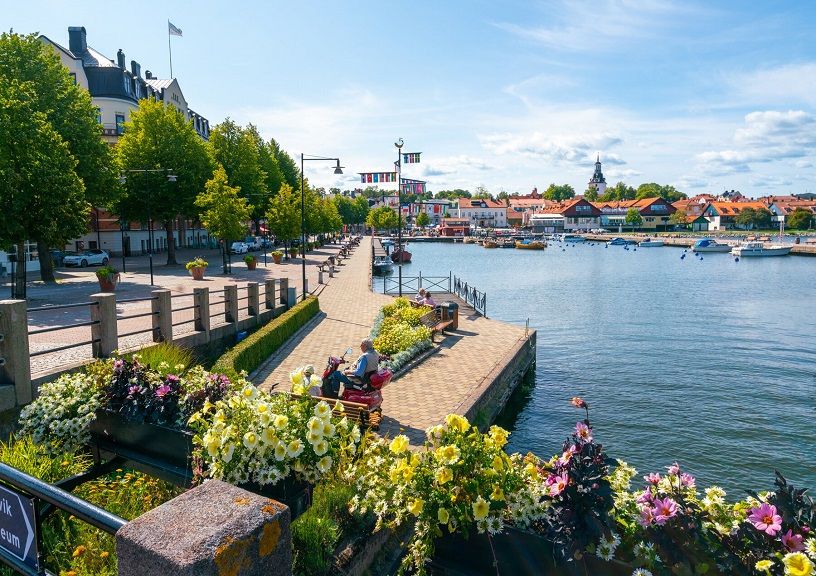 The Scandinavian country fell one spot from last year to number seven, but its score is actually slightly higher — 7.384 versus 7.363 in 2021. The World Happiness Report notes that compared to the other Nordic countries, Sweden had the highest number of COVID-19 deaths, which may have impacted institutional trust in its residents.
But it continues to score high in social support, life expectancy, and freedom to make life choices, which, together with its many natural resources, explain why it consistently ranks at the top.
Norway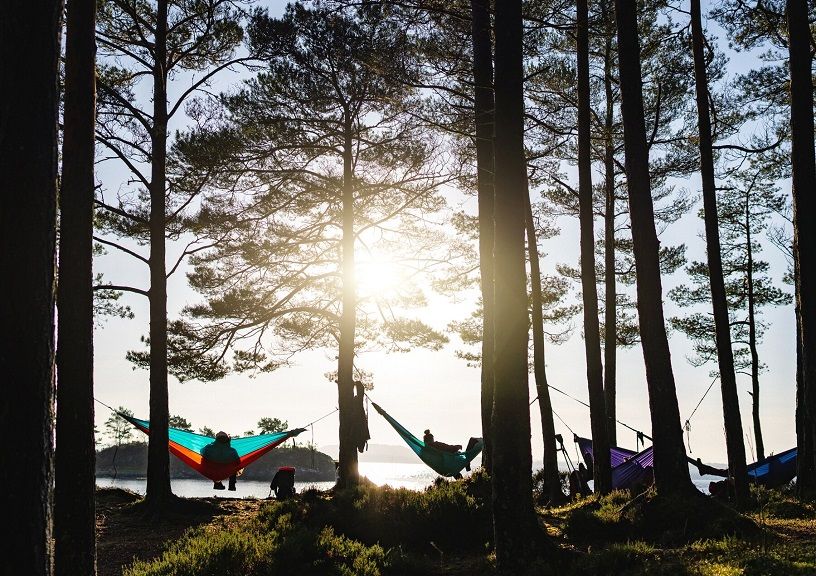 Known for its scenic coastline, dramatic fjords, lakes, and magical northern lights, the Kingdom of Norway actually held the top spot in this ranking in 2017. With a high GDP per capita, universal health care, and excellent education opportunities (public education is tuition-free for all students regardless of country of origin here), it's clear why Norwegians don't have much to complain about.
Israel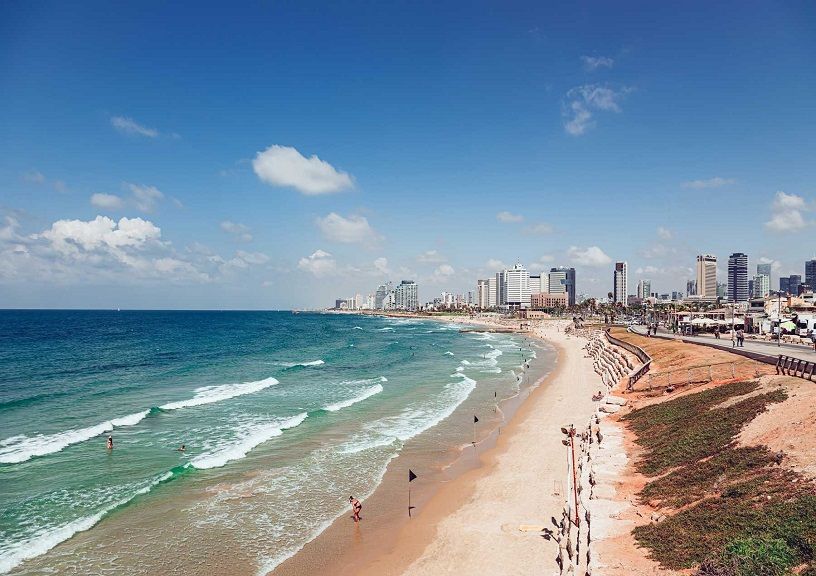 Israel continues to move upward in the World Happiness Report. Last year, it ranked 12th, and in 2021, the country gained three places and is now number nine thanks to its residents' strong sense of community, freedom to make life choices, and a high life expectancy.
Israel's rich culinary and cultural heritage and a plethora of natural attractions only make its people's lives better, so we wouldn't be surprised if the country climbed even higher next year.
New Zealand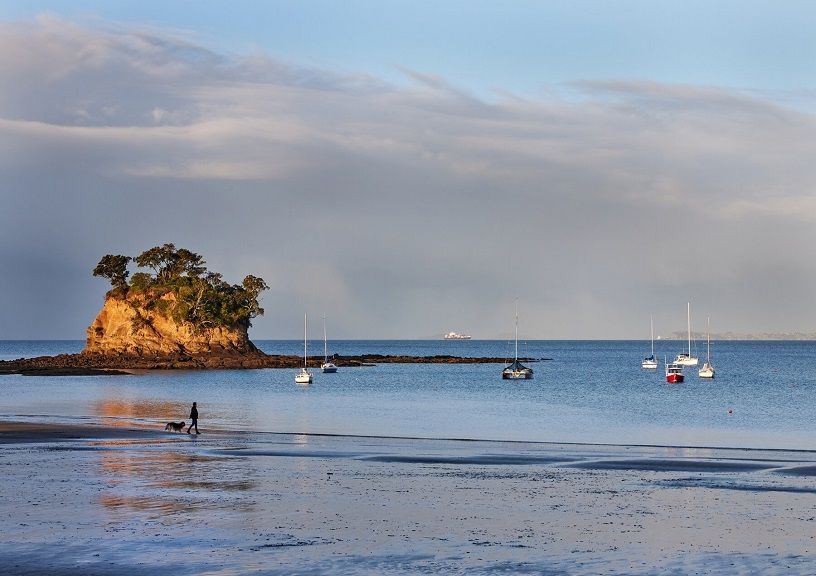 New Zealand occupied the ninth spot last year and came in 10th in the 2022 happiest countries list. Some of the country's advantages include its breathtaking, easily accessible natural attractions and high quality of life. A good work-life balance (a park or a bike trail is never too far away, even in big cities), a laid-back lifestyle, and a year-round climate that allows people to spend plenty of time outdoors add to New Zealanders' life satisfaction. The country also had one of the lowest rates of COVID-19 infections and deaths in the world last year, contributing to the high level of institutional trust.
Related: Going Green: These Countries Are The Most Environment Friendly