Almost 300 years ago, in the western Indian desert state of Rajasthan, Rajput ruler Maharaja Sawai Jai Singh II decided to move his capital about 11 kilometres away from Amber. He consulted books on architecture, enlisted the services of a scholar of mathematics and science from Bengal, and incorporated the principles of Vastu Shastra. Thus began the construction of his new capital in 1727. When it was completed four years later, Jaipur became the first planned city of India. In 1826, it was painted pink in honour of the visiting Prince of Wales, lending it the epithet of Pink City. The 19th century saw rapid development, with wide paved boulevards lit by gas lamps, hospitals and colleges, and industries of metals and marble. Today, Jaipur has grown beyond the original walled city. A UNESCO World Heritage Site and part of the popular Golden Triangle tourism circuit, Jaipur is a city abuzz with culture, famous sites, colourful markets, and a thriving food scene. By Satarupa Paul
Local Buzz
Jaipur's commanding forts keep watch, temples and museums offer glimpses of rich culture, and the Old City pays homage to a regal past.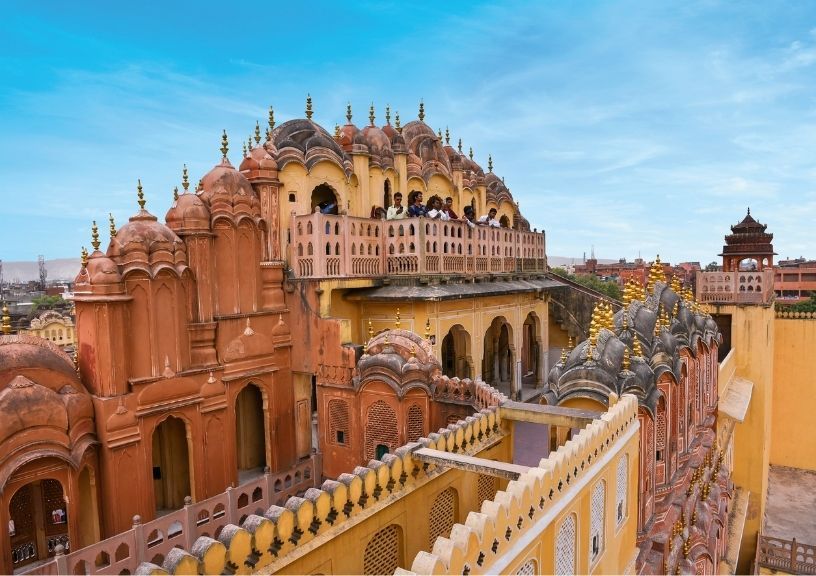 Fabulous Forts
Located atop a hill, Amber Fort, or Amer Fort, is a structure made of red sandstone and marble, with large ramparts, cobbled paths, and the opulent Amer Palace overlooking the Maota Lake. Part of the UNESCO World Heritage list, the fort showcases its glorious past with an engaging light and sound show. Trailing the edge of the Aravalli Hills, and providing a panorama of Jaipur, is the 18th-century Nahargarh Fort, best known for being a location for hit Bollywood movies. Once a retreat and hunting residence of the Rajput kings, it now houses the Jaipur Wax Museum and Sheesh Mahal (palace of mirrors). Another fort that served as a defence outpost for the city is the rugged Jaigarh Fort. It is known for the Jaivana Cannon, which was the world's largest cannon on wheels at the time of its manufacture in 1720.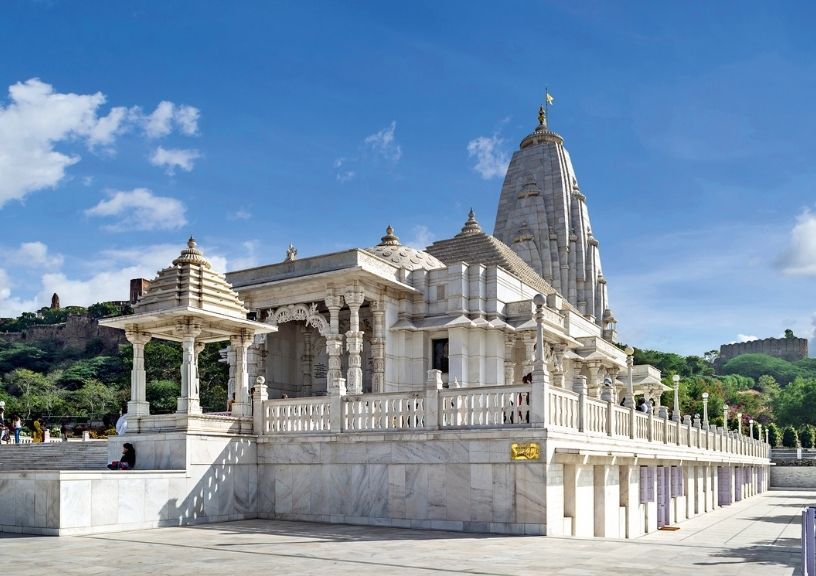 Revered Temples
Made of white marble, the Birla Temple features three towers representing three faiths of India, stained glass windows depicting Hindu mythology, and marble sculptures of Hindu deities as well as Christ, Buddha, Confucius, Socrates, and others. An ancient Hindu pilgrimage site about 10 kilometres from the city, Galta Ji has a series of temples built into a narrow crevice in the hills. Located within Jai Niwas Garden is the Vaishnava temple of Govind Dev Ji, which is dedicated to Lord Krishna.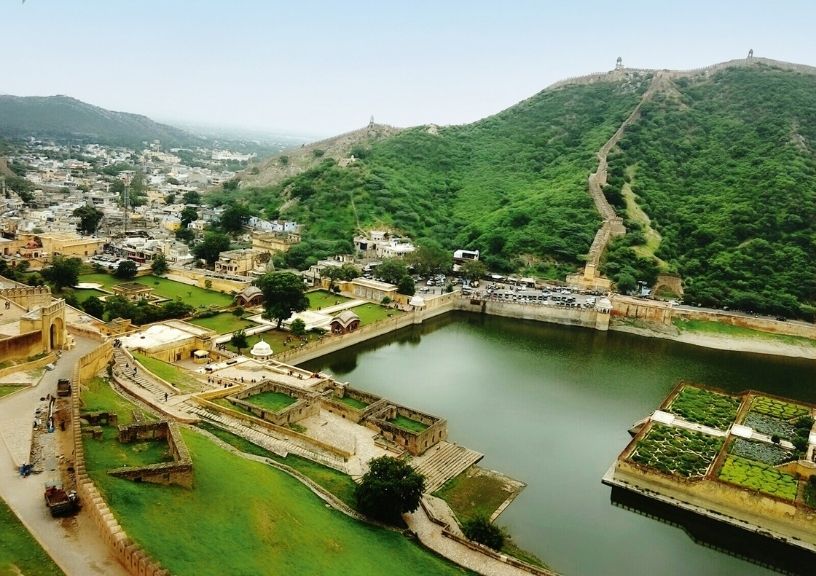 Memorable Museums
The oldest museum in Rajasthan, Albert Hall Museum is a fine example of Indo-Saracenic architecture designed by noted British architect Sir Samuel Swinton Jacob. Opened as a public museum in 1887, it displays a rich collection of paintings, jewellery, carpets, ivory, metal sculptures, and crystal works. Located in a traditional townhouse, Anokhi Museum is dedicated to preserving the rich textile heritage of the land through artefacts that depict hand printing and woodblock printing. Amrapali Museum is another lesser-known gem with one of the rarest collections of tribal and ancient jewellery.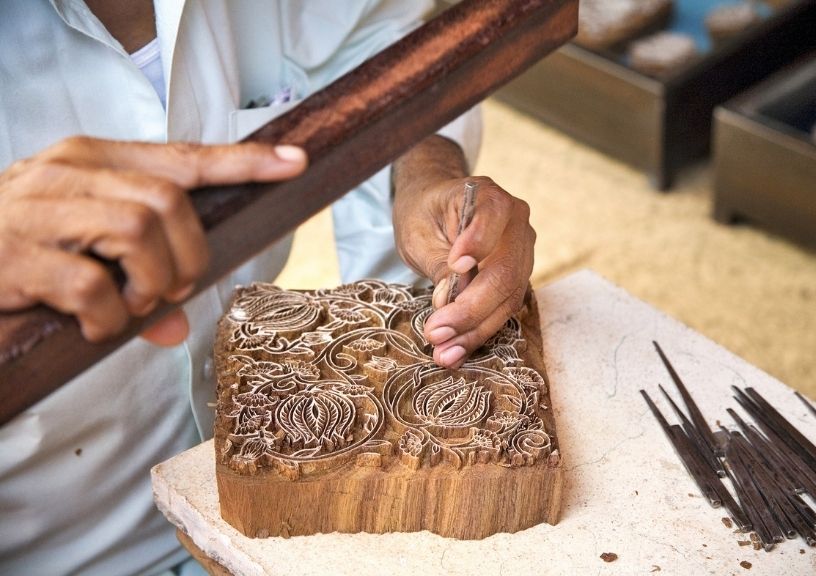 Wine & Dine
Jaipur presents the best of Rajasthan's culinary heritage alongside cool cafes and trendy pubs.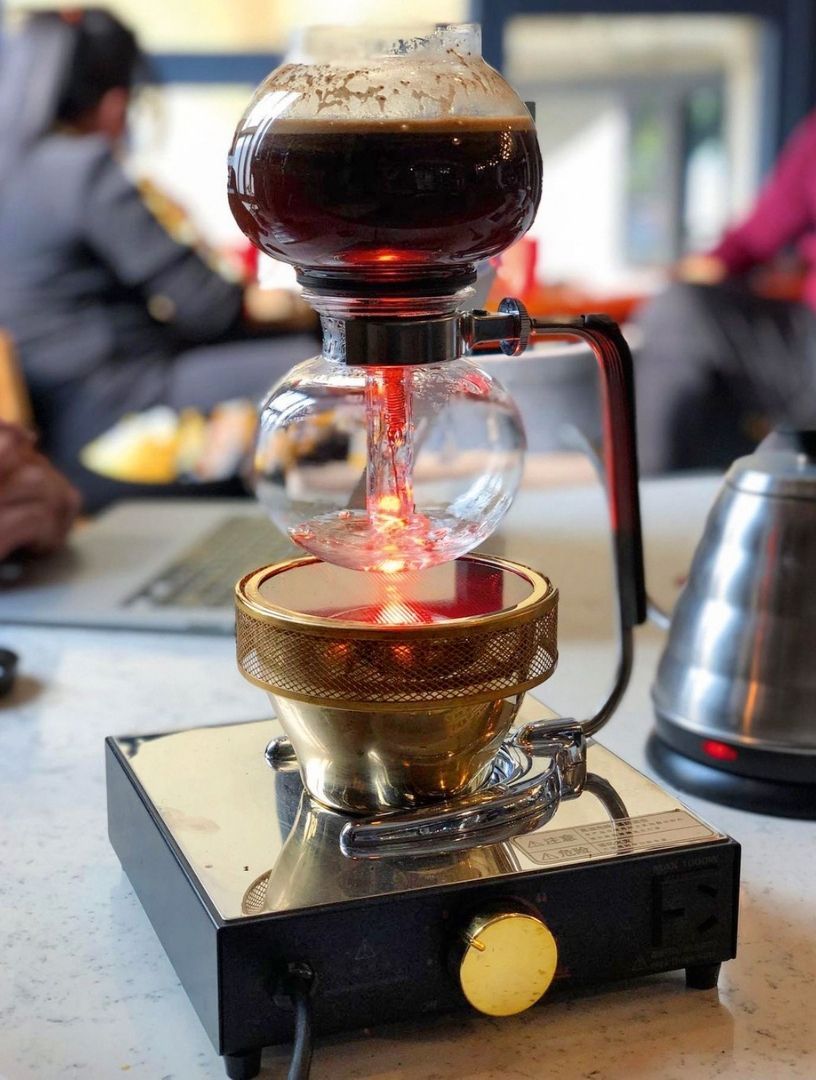 Street Eats
If there's one thing that both locals and visitors swear by in Jaipur, it's the piping hot pyaaz kachori (a deep-fried snack) from Rawat Mishtan Bhandar on Station Road, Sindhi Camp. While they have an extensive menu, people queue up here mainly for their freshly made kachoris, mirchi badas, and ghewars (disc-shaped sweet cake). Another must-have in the Pink City is the cool creamy kulfi falooda (a frozen dessert), and one of the best places to try it from is Pandit Kulfi, located on Link Road in Bapu Bazaar. The sweet shrikhand is yet another Jaipur speciality that is served hot with seasonal nuts at Falahaar on MI Road.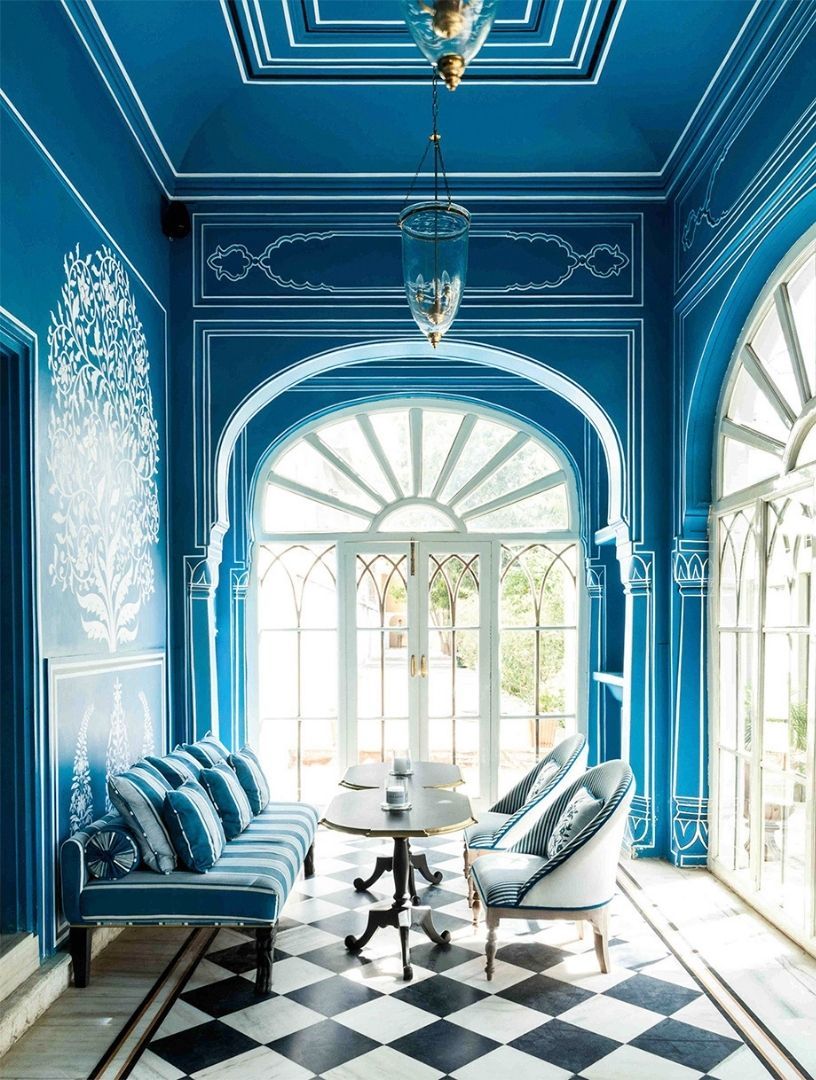 Local Taste
For iconic sweet treats such as ghewar, mishri mawa, doda barfi , and mawa kachori, visit Laxmi Mishthan Bhandar. Rajasthan has its repertoire of meat delicacies too, including the fiery lal maas (mutton curry) Handi on MI Road serves a tantalising one with handkerchief-thin roomali rotis.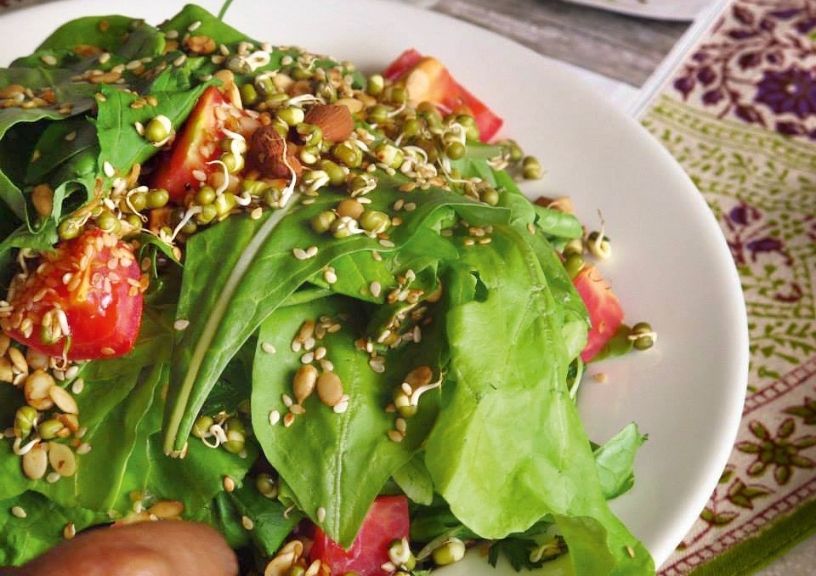 Chic Cafes
With one of the most stunning views of the Hawa Mahal from its rooftop seating, Wind View Café has become a favourite among Instagrammers. The best thing to do here is sipping hot masala chai from earthen kulhads while feasting your eyes on the view. Started by an ex-army man, Curious Life Coffee Roasters is one of the best coffee roasters in the Pink City. Their Vietnamese cold brew and Bruxie are highly recommended. For healthy eating, visit Anokhi Café at KK Square that focusses on organic produce. In the same locality, Step Out Café and Book Lounge is known for its well-stocked library of author-signed literature and fusion food.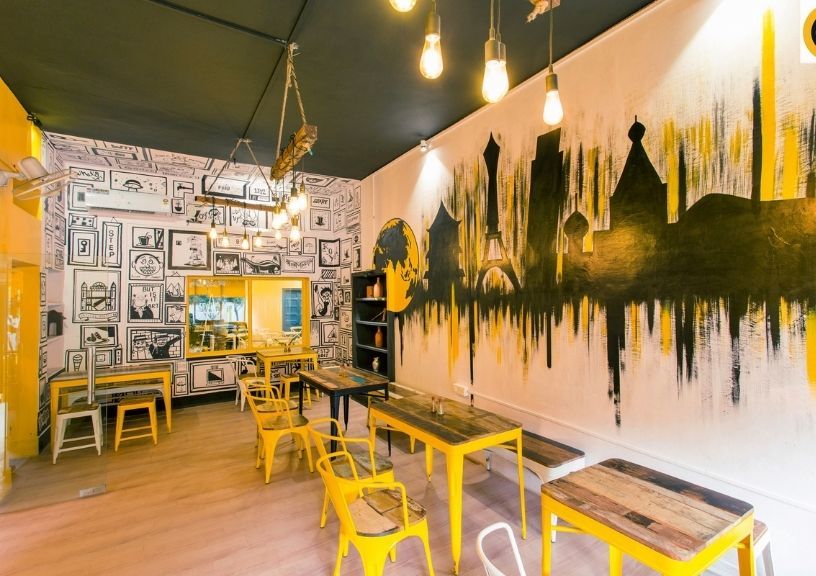 Fine Dining
Located within a restored garden belvedere in the historic Hotel Narain Niwas Palace, the resto-lounge Bar Palladio is an ode to Italian cuisine. Done up in electric blue and inspired by Mughal architecture, it is a fantasy land of wandering peacocks and mango trees, With a menu of global cuisine and complimenting drinks, the rustic resto-lounge of Shikaar Bagh (also located in the Hotel Narain Niwas Palace complex) resembles a hunting lodge.
Watering Holes
True to its name, 100% Rock in C Scheme plays great rock classics in a 1970s-style pub environment, with occasional live music. Located on the eighth floor of Hotel Clarks Amer, with white and blue themed interiors and upbeat ambience, Ta Blu was one of the first rooftop bars in the Pink City.
UNIQUE ATTRACTIONS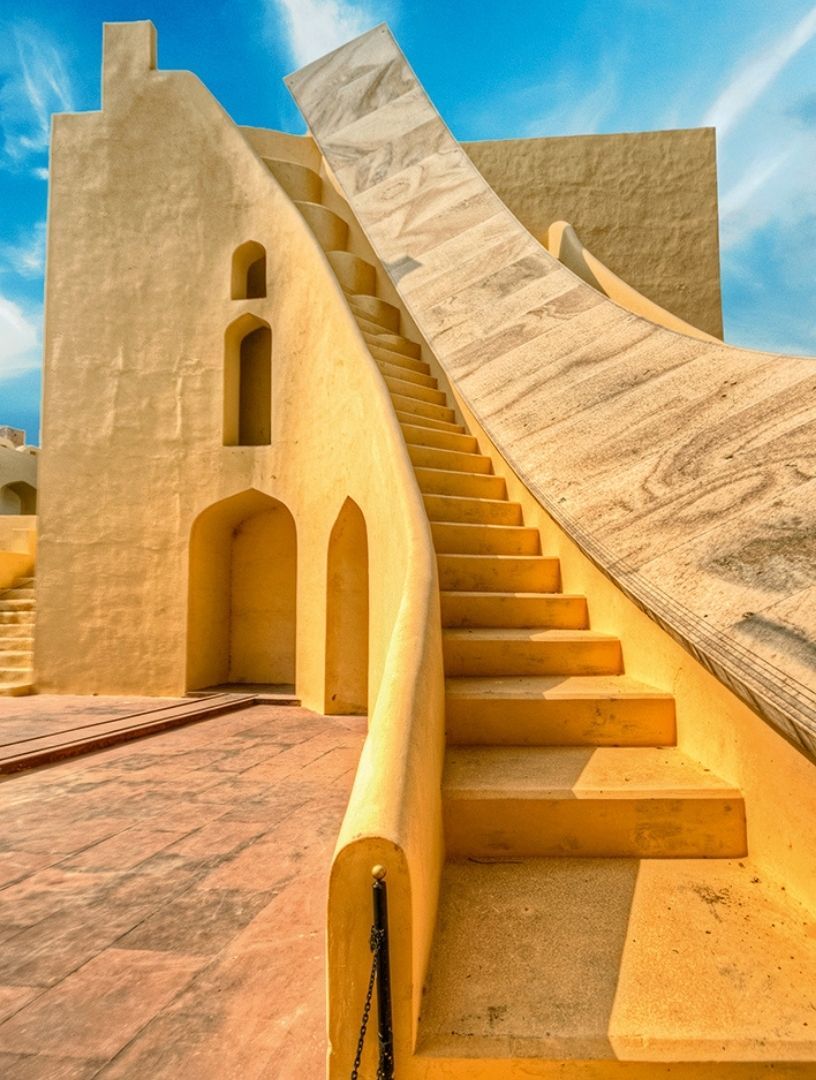 An enduring symbol of Jaipur, the Hawa Mahal is a five-storeyed structure constructed from red and pink sandstone in 1799. It features 953 jharokhas (small windows) decorated with intricate latticework, which give the appearance of a honeycomb to the edifice. Another landmark dating back to the 18th century is the astronomical observatory of Jantar Mantar. It houses the world's largest sundial made of stone, along with 19 other architectural astronomical instruments. One of the city's unique experiences is to catch a Bollywood film at the Raj Mandir Cinema, known for its opulent ceiling design and indirect lighting that changes colours. The stepwells of Chand Baori and Panna Meena ka Kund make for fantastic photo-ops. The first has a total of 3,500 steps and famously featured in The Dark Knight Rises, while the latter is eight storeys high.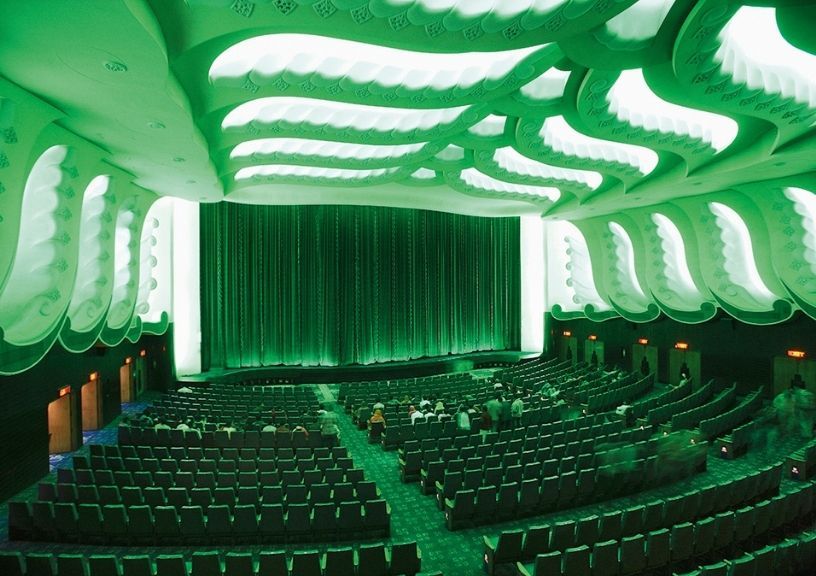 City Of Palaces
Lavish palaces of this erstwhile princely state tell tales of royalty and extravagance.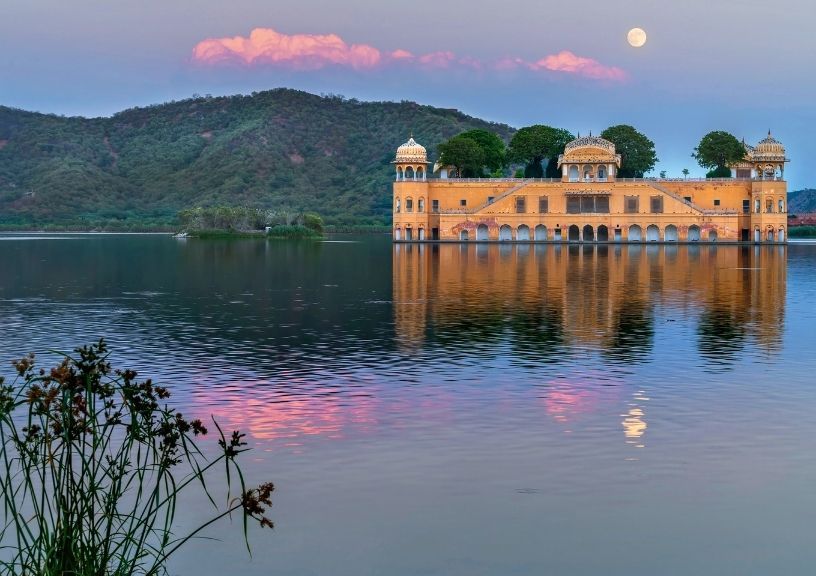 Established at the same time as Jaipur, the City Palace showcases a blend of Rajput and Mughal architecture. It once served as the ceremonial and administrative seat of the palace complex includes gardens, courtyards, halls, royal residences, art galleries, and a museum displaying a slice of Rajputana glory. Floating in the middle of the Man Sagar Lake, Jal Mahal is a five-storey red sandstone structure, of which four storeys remain submerged. While entry is now restricted, one can still savour the sight of the Water Palace against the backdrop of the Aravallis from a pathway around the lake. One of the finest heritage hotels in the city today, Rambagh Palace was once a royal hunting lodge. It was later turned into a grand residence for the Maharaja of Jaipur. Rajmahal Palace is another fine piece of architecture that has hosted important guests including Queen Elizabeth II, Jackie Kennedy, and more.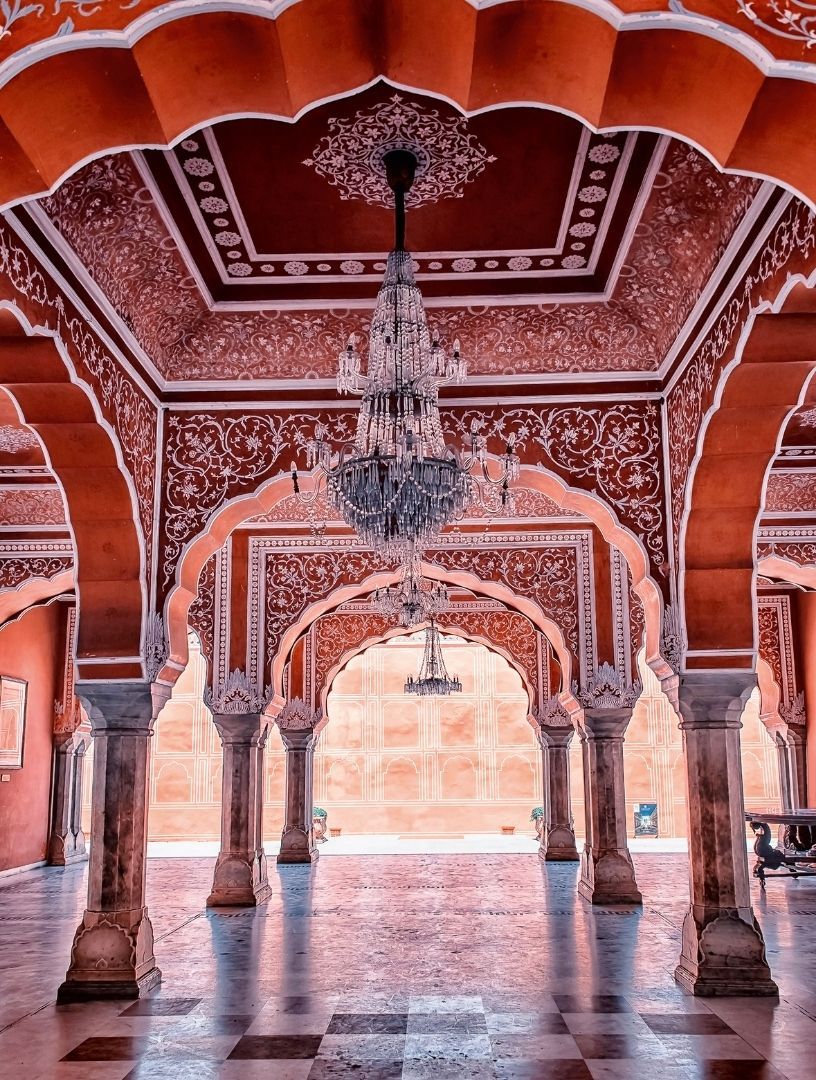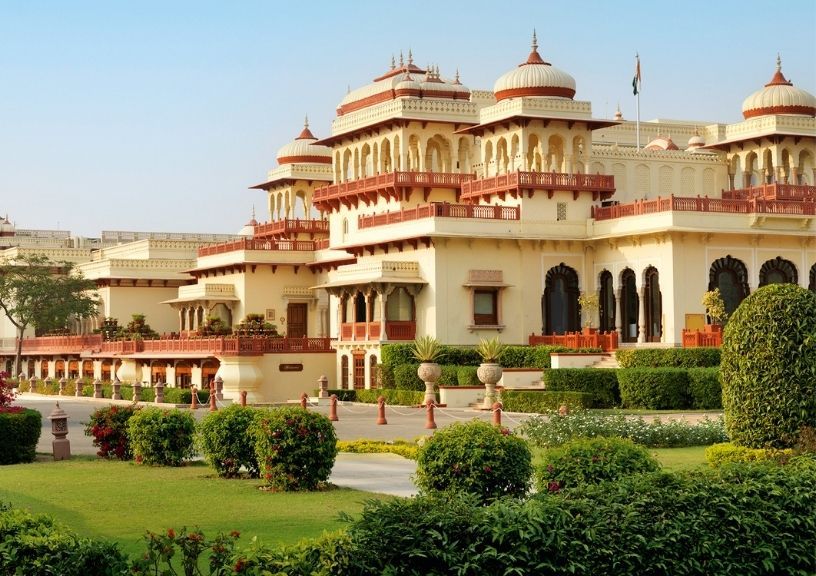 Retail Therapy
A range of authentic local products makes Jaipur a shopper's paradise.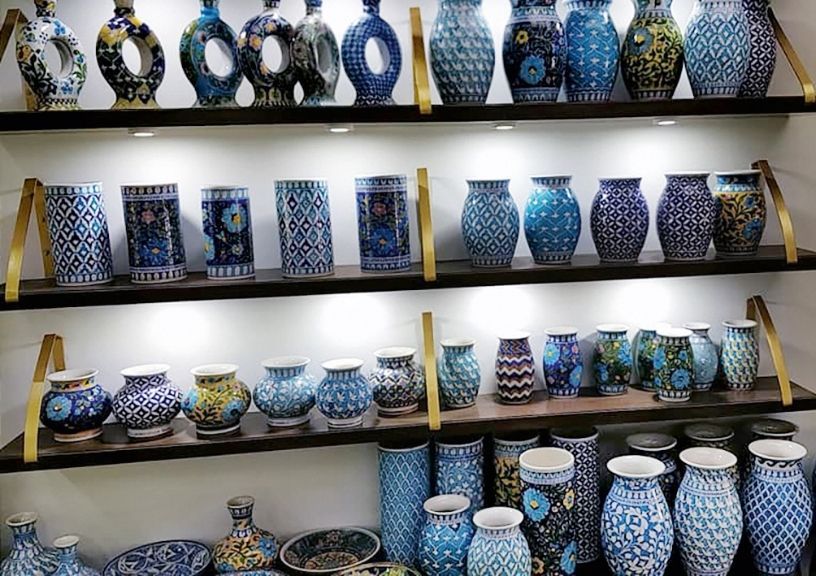 Quintessential Buys
Two items from Jaipur that are on every tourist's shopping list are leather jootis (a type of footwear) and tie-dye bandhani fabric. Nehru Bazaar is the place to score the former. Located opposite the Hawa Mahal, Sireh Deori Bazaar also stocks great camel leather products such as shoes, purses, and bags. Arguably the best market in Jaipur, Bapu Bazaar in the Old City is a great bargain for the best-quality bandhani fabric and garments, as well as jootis, bags, and traditional Rajasthani puppets. For a modern twist to traditional fabrics, visit the Anokhi boutique stores.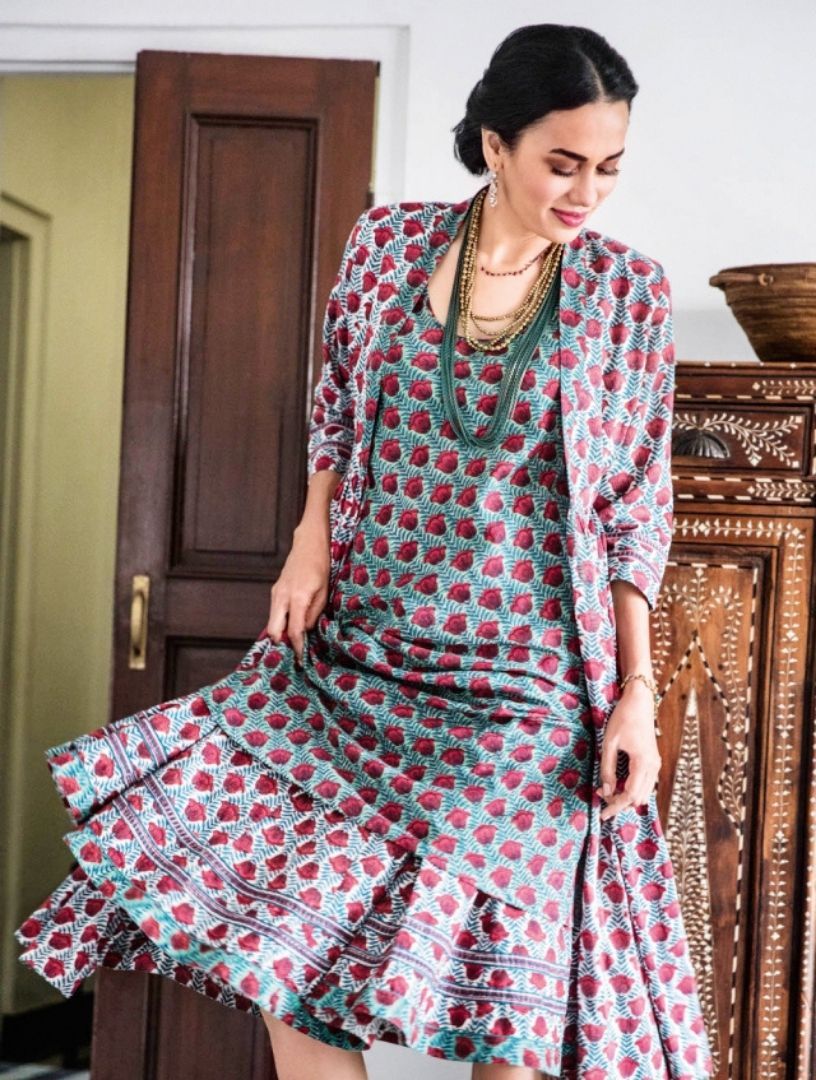 All That Bling
Jaipur is no stranger to jewellery, and Johari Bazaar is one of the oldest markets that sell handmade jewellery pieces. The family-run Gem Palace has a legacy of making fine, intricate jewellery, and their pieces have an antique charm. If you wish to own a piece of Jaipuri jewellery without burning a hole in your pocket, then traditional lac bangles from Tripolia Bazar are a good bet.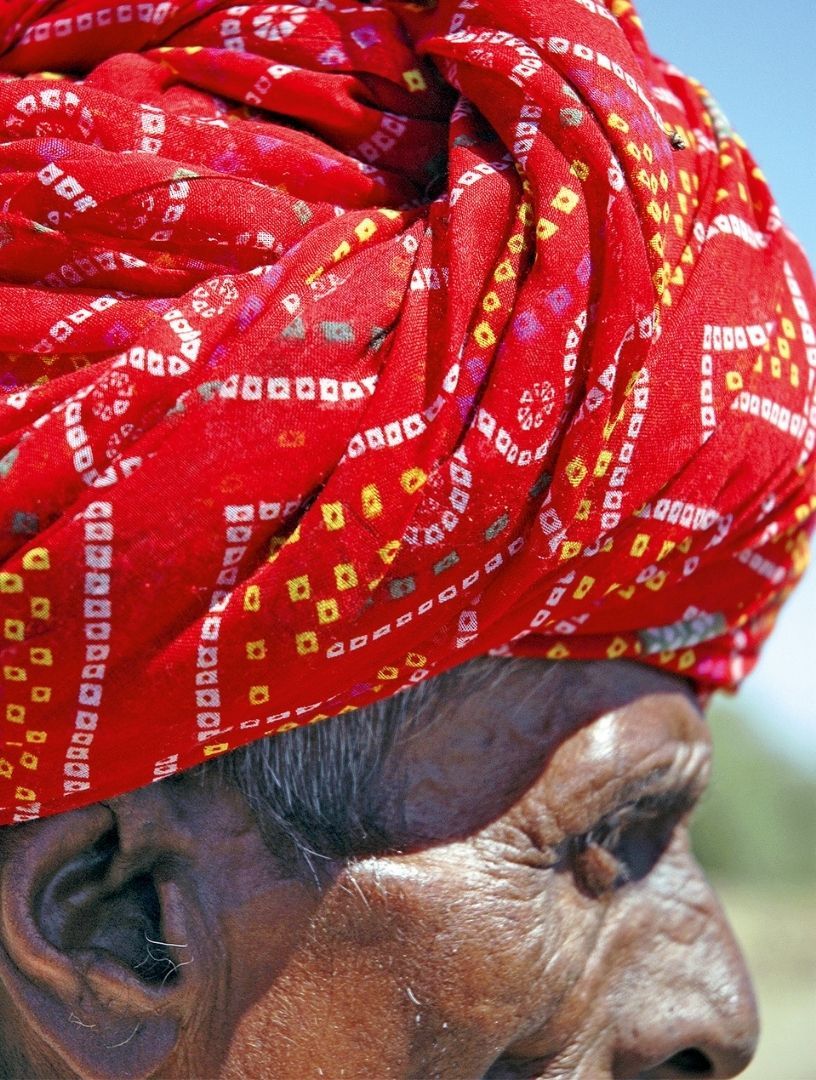 Handcrafted Wonders
It may be Turko-Persian in origin, but blue pottery is widely recognised as a traditional craft of Jaipur. Kripal Kumbh has been selling this variant of pottery since the 1960s. They come in the form of vases, pen holders, cups, plates, bottles, and figurines. With shops dating back to the days of Rajput kings, Mirza Ismail Road offers brass statues and wooden items. For handcrafted marble decor items, Chandpole Bazaar is the place to be.
Scenic Stays
Jaipur is the place to be if you wish to experience world-class hospitality in an opulent setting.
Samode Haveli Hidden in the walled city of Jaipur, Samode Haveli was built 225 years ago as a residence for the rulers of Samode. While still occupied by their royal descendants, it has also been converted into a luxury heritage hotel, with apartments arranged around a series of courtyards. The regal residence features Indo- Saracenic architecture, and the former royal apartments are now deluxe rooms and suites. Private courtyards or balconies overlook the pools, fountains, and gardens of the old haveli. The property also offers cycling and walking tours to guests.
Address: Jorawar Singh Gate, Gangapole Road; starts from INR 7,500/USD102.
ITC Rajputana ITC Rajputana's elegant red-brick exterior encompasses a central atrium, around which the various levels rise. Expect long corridors, secluded courtyards, tinkling fountains, and modern interiors. This LEED Platinum-certified hotel offers a selection of rooms and suites along with five fine-dining restaurants serving multicuisine, club cuisine, and Northwest Frontier food. ITC's signature Kaya Kalp spa finds a place as well. At the Salon Di Wills, guests can enjoy trained care for their skin and hair. A swimming pool, a well-equipped gym, and yoga sessions make for an engaging stay.
Address: Jaipur Palace Road; starts from INR 6,000/USD83.
Fairmont Jaipur Away from the clamour of the city, under the watchful eyes of the Aravallis, the luxurious Fairmont Jaipur combines the glory of the city's past with modern comforts in its 245 guest rooms, including seven imperial suites. An all-day restaurant features five distinct dining experiences in luxe interiors, and a speciality diner serves Royal Rajasthani thalis in an exquisite setup. There's a tea lounge that doubles up as a day bar, an evening library bar, and a cigar lounge. An outdoor pool, an in-house spa, and a state-of-the-art fitness centre help you unwind. An 8,361-square-metre convention ground offers a vast space for conferences and parties.
Address: 2, Riico Kukas; starts from INR 15,000/USD206.
Hilton Jaipur This high-end business hotel is located on the outskirts of the city and offers a range of rooms and suites, some of which come with expansive views of the Aravallis. To unwind, there's a rooftop pool with cabanas and an indulgent spa offering Indian-style treatments. The in-house restaurant, Chaandi, offers contemporary Indian cuisine, with the option of poolside cabana seating in the evenings. The all-day dining venue, Aurum, has a speciality tandoor kitchen, while the lounge bar offers happy hours on select spirits. A new open-air rooftop lounge offers cocktails and amazing city views.
Address: 42 Geejgarh House, Hawa Sadak; starts from INR 4,850/USD67.
Getting Around
Jaipur International Airport serves the city with regular flights from all major Indian cities, as well as a few international destinations including Dubai and Sharjah. Jaipur Junction is the main railhead. Prepaid taxis are available from the airport and railway station, whereas app-based cab services are available throughout the city. For short distances, autorickshaws and cycle rickshaws are good options. For local sightseeing, taxis with English-speaking guides can be hired for the day from most hotels. Bicycle, Segway, and walking tours are offered by certain local companies and are great ways to experience the city in a more immersive way. The lively Old City with its narrow lanes and a plethora of sights is best explored on foot.
Related: Your Ultimate Guide To Udaipur: All You Need To Know About The City Of Lakes