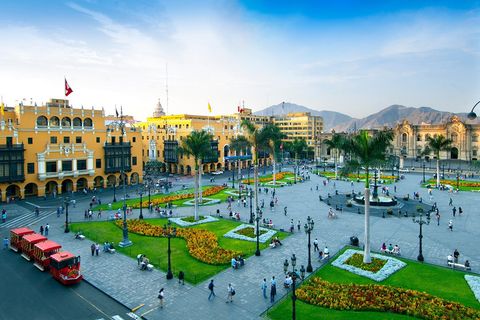 Lima is way more than a layover on the way to trekking to Machu Picchu. Perched on cliffs overlooking the Pacific Ocean, Lima is one of South America's most animated and culturally colourful cities. Beach meets business centre in this capital coastal city. Skyscrapers compete for the best views of thrill-seekers paragliding from the Miraflores cliffs and surfing world-class breaks. The pulsing restaurant and bar scenes have evolved way beyond ceviche and Pisco Sours—though you shouldn't skip either. Bohemian neighbourhoods attract modern artists and hold Inca ruins. By Megan Wood
Time Zone
Peru Standard Time
Best Time to Go
Thanks to the Pacific Ocean coast's location below the equator, there are only two distinct seasons in Lima: winter and summer. The weather isn't dramatic and rain is rare, but days are usually cloudy and cool. Expect the warmest temperatures and biggest crowds between December and April. For events, February hosts both Carnival (don't miss Lima's Water Wars) and National Pisco Sour Day on the first Saturday of the same month. National Ceviche Day is usually at the end of June.
Things to Know
Currency: Peruvian Sol
Language: Spanish, Quechua, Aymara
I don't speak Spanish: No hablo espanol/castellano.
I'm lost: Estoy perdido.
I would like…: Me gustaria…
Calling Code: +51 1
Capital City: Lima
How to Get Around
Trains: The Lima Metro has one line with 26 stations, and generally serves commuters who live in the suburbs over tourists. The train stops running at 11 pm and it doesn't connect to the airport.
Buses: Lima offers two types of buses. The larger Metropolitano buses are slightly more expensive — but refined. Combis are cheaper van-size buses that barely slow down to drop passengers off wherever they want on the route.
Taxis: Both car and moto-taxis are available. Be sure the driver starts the meter or states the price when you get in to avoid haggling over fares.
Car service: Uber and Cabify are available and affordable in Lima, but you will need internet service to operate the apps.
Best Hotels
Miraflores Park, a Belmond Hotel
Address: Av. Malecón de la Reserva 1035, Miraflores, Lima Peru
Phone: +51 1 610 4000
Website
If you're looking for a luxury hotel stay in the heart of Miraflores' action, live the high life at Miraflores Park, a Belmond Hotel. Two of the three restaurants and bars are private for hotel guests. Zest Spa uses products sourced from the Peruvian Amazon. All the rooms are suites, and the Presidential category offers private plunge pools with epic ocean views.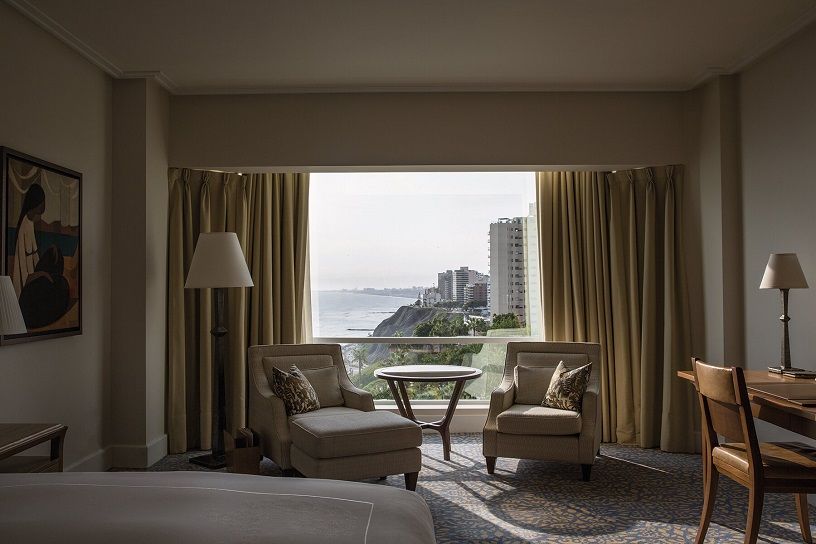 Atemporal
Address: Santa Maria 190, Miraflores, Lima Peru
Phone: +51 1 700 5105
Website
Atemporal offers an intimate city escape with just nine hotel rooms in a revamped Tudor-style 1940s mansion. Freebies include a hotel car and nightly cocktail hour. Sophisticated design and thoughtful details abound in the veranda, garden, and inside the guest rooms.
Hotel B
Address: Saenz Pena 204, Barranco, Lima Peru
Phone: +51 1 206 0800
Website
Built in 1914 as the summer getaway of a former Peruvian president, this Belle Epoque mansion is now a Relais & Chateaux hotel. Highlights include a rooftop plunge pool, signature restaurant, and Atelier category rooms with 16-foot ceilings and Italian marble bathrooms. Don't miss afternoon tea in the Library, decorated with pre-Colombian artwork.
Country Club Lima Hotel
Address: Los Eucaliptos 590, San Isidro Lima, Peru
Phone: +51 1 611 9000
Website
The Country Club was originally built in 1927 and has hosted former Presidents and actor John Wayne (he met his Peruvian wife here.) A remodel in 2017 brought contemporary touches to the colonial-style building, which features 83 rooms decorated with Peruvian art donated from a local museum, gilt mirrors, and king-size beds. The 18-hole golf course is the finishing luxurious touch.
Best Restaurants
Chifa Titi
Address: Av. Javier Prado Este 1212, Corpac-SAN Isidro, Lima Peru
Phone: +51 1 224 8189
Website
Chifa is a term to describe Cantonese Chinese cuisine fused with traditional Peruvian ingredients and techniques. The food style is wildly popular in Lima, maybe nowhere more so than at Chifa Titi. It's difficult to choose from the sprawling menu, but portions are meant to be shared. Reservations recommended.
Malabar
Address: Av. Camino Real 101
San Isidro, Lima Peru
Phone: + 51 1 440 5200
Website
Since Malabar opened in 2004, chef Pedro Miguel Schiaffino has celebrated Peru's biodiversity in his eclectic menus. The majority of sustainable ingredients are sourced from the restaurant's farm or indigenous communities. Reservations recommended.
Astrid y Gaston
Address: Av. Paz Soldan 290, San Isidro, Lima Peru
Phone: +51 1 442 2775
Website
If you think of ceviche when you think of Peru, you partially have the chefs who started and still run Astrid y Gaston to thank. Inventive menus might feature anything from local squash ceviche to flavourful fish stew. To finish the meal, guests receive a map pointing to sourced ingredients across Peru. Reservations recommended.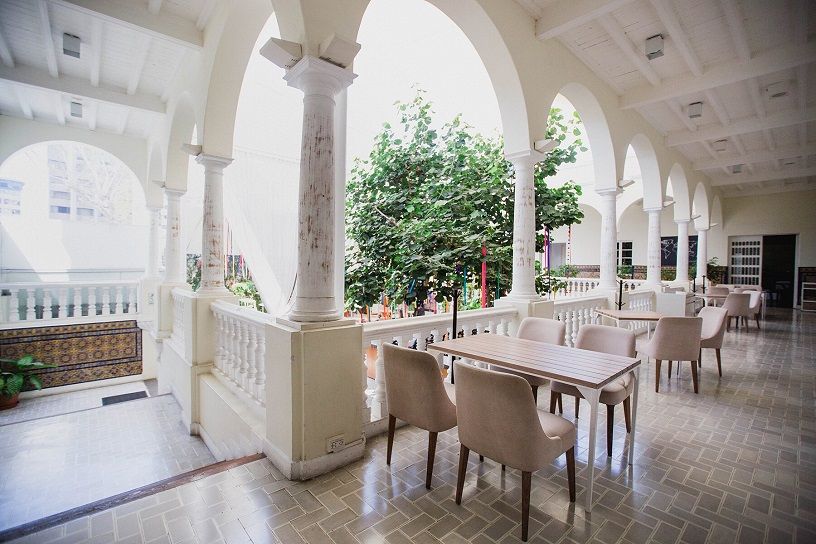 Central
Address: Av. Pedro de Osma 301, Barranco 15063, Peru
Phone: +51 1 2428515
Website
Helmed by husband and wife duo, Virgilio Martínez and Pia Leon, Central is an exploration of Peru as much as it is a dining destination. The restaurant is somewhat of a workshop for Martínez, where he experiments with different indigenous Peruvian ingredients that he sources directly from farmers across the country. Central has regularly been rated one of the best restaurants in South America by the World's 50 Best.
El Mercado
Address: Hipolito Unanue 203, Lima 18, Peru
Phone: +51 1 221 1322
Website
The beauty of a Mercado meal is that straightforward dishes allow individual ingredients and flavours to really shine. The menu is divided into salty and sweet, with small portions designed for multiple orders per person. The catch? It's only open for lunch. Reservations accepted. Covered outdoor seating available.
La Mar Cebicheria
Address: Av. La Mar 770, Lima 18, Peru
Phone: +51 1 421 3365
Website
Lima is a coastal city with access to seriously fresh seafood. There's no better place in the City of Kings to sample the local catch than the Miraflores location of La Mar Cebicheria. Don't miss the raw bar, made with a rotating selection of ceviche, nigiri, and maki. Reservations recommended.
Things to Do
Museo Larco
Address: Av. Simon Bolivar 1515, Pueblo Libre 21, Lima Peru
Phone: +51 1 461 1312
Website
Museo Larco house's Peru's most important collection of Pre-Columbian artefacts, including gold and jewellery from ancient Peru and a room of pottery inspired by well…sex. The museum is inside an 18th-century viceroyal mansion built over a 7th-century pyramid and surrounded by landscaped gardens.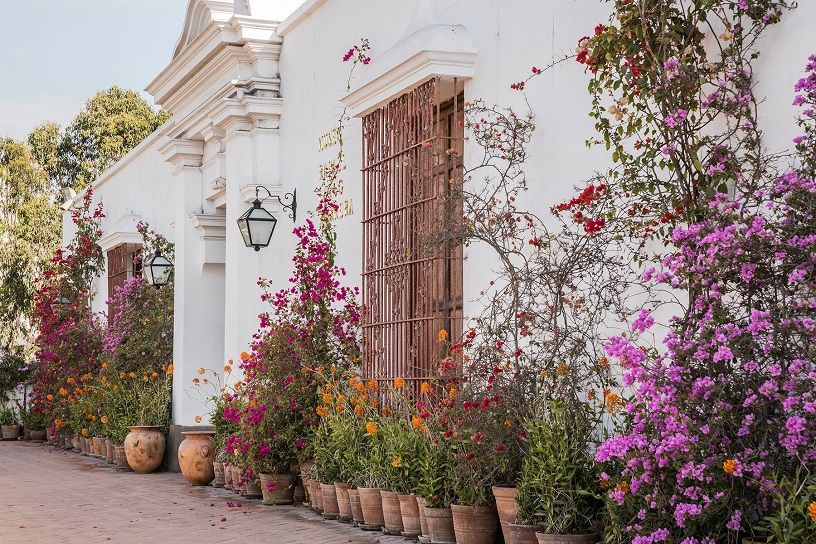 Carnaval Bar
Address: Avenida Pardo y Aliaga 662, San Isidro, Lima
Phone: +51 1 986 787 755
Website
If you only get to one bar in Lima, make it Carnaval Bar. Extremely creative cocktails combine art and something akin to magic. Unexpected garnishes might include marshmallows with tonka beans — yep the same delicious bean that could be lethal in large doses. Presentations are made to be shown off on Instagram.
Magic Water Circuit
Address: Puerta 5, Parque de la Reserva, Av. Petit Thouars, Cercado de Lima 15046, Lima Peru
Phone: +51 1 424 0827
When it was originally constructed, the Magic Water Circuit made the Guinness Book of World Records as the world's largest water fountain complex in a public park. It's an unexpected spectacle, and the choreographed light show is most fun at night.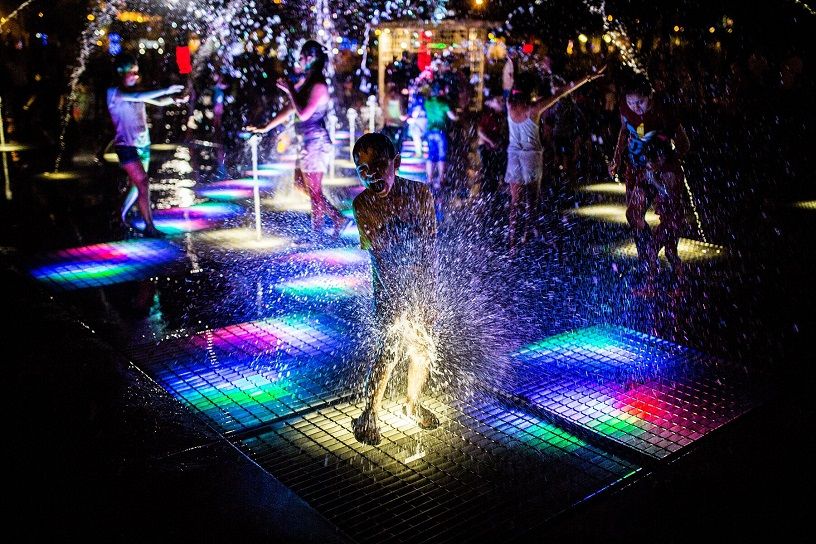 San Francisco Catacombs
Address: Jiron Lampa, Cercado de Lima 15001, Lima Peru
Phone: +51 1 426 7377
Website
Built in 1535, the Convent of San Francisco is a must-see for its beautiful Baroque-style architecture and the impressive library with 17th-century artistic works by European painters. Located under the convent, is a historic cemetery whose underground tunnel networks and vaults buried more than 25,000 souls. This is history at its spookiest.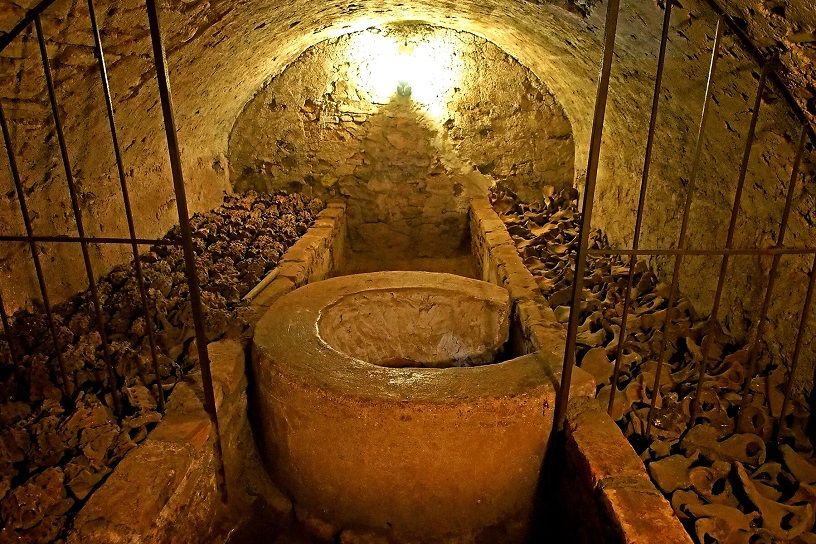 El Malecon: Lima's Clifftop Walkway
Address: Miraflores
The best way to admire and experience Lima's beautiful scenery is a six-mile stroll or bike ride along El Malecon. The paved cliffside path runs in three connected segments along the Pacific-facing edge of stunning Miraflores. Parks, sculptures, cafes, restaurants (and a lighthouse) are plentiful if you need a break from looking out over the cliffs. If you want to paraglide, this is your chance.
Best Shopping
Larcomar
Address: Malecon de la Reserva 610, Miraflores 15074, Lima Peru
Phone: +51 1 625 4343
Website
Both Peruvian locals and foreign tourists love the sea-front shopping, 3D cinema, restaurants, discos, and bowling at Larcomar. The luxe shopping mall houses 70 shops selling everything from local chocolate and Peruvian art to international brands like Converse and Gap. The stunning ocean views are unexpected, but no less welcome, from a mall.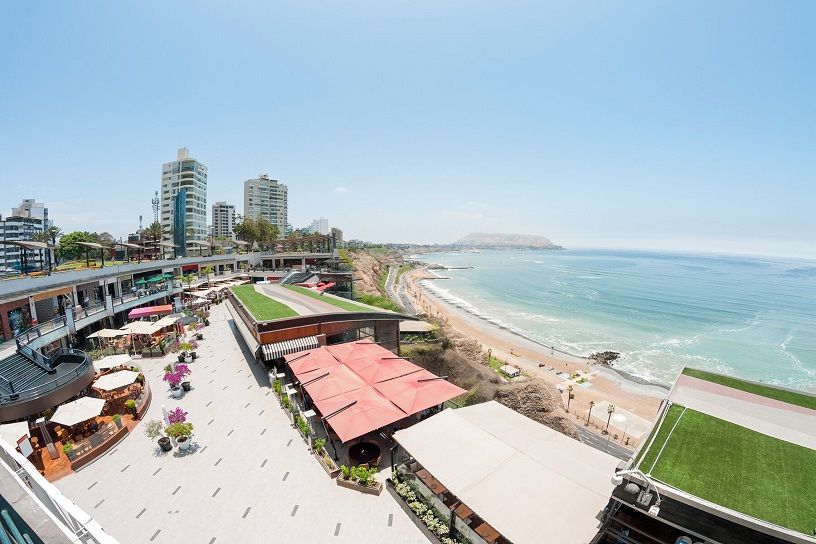 Mercado Indio (Indian Market)
Address: Av. Du 5245, Miraflores 15074, Peru
Phone: +51 1 993 012 115
Souvenir shoppers, start here. Mercado Indio is one of the largest and most popular craft markets in Lima. Treasures include pre-Columbian-style pottery, woolly alpaca-yarn clothing, and textiles — all from hundreds of vendors and artisans. Pay in soles, dollars or even with a credit card. Haggling is expected.
My Sister's Closet (El Closet de mi Hermana)
Address: Calle Miguel Dasso 114, San Isidro 15073, Lima Peru
Phone: +51 1 421 3725
Website
The ethos at El Closet de mi Hermana is comfortable and unique women's clothing with elevated style. The mostly neutral colour palette and clean silhouettes are a chic contrast to alpaca-themed everything you'll find elsewhere. Accessories and housewares are also available.
Ayni
Address: Jr. Gonzales Prada 335, Oficina 204, Miraflores, Lima Peru
Phone: +51 1 305 8234
Website
For a little touch of sustainable Scandinavian style in the heart of Lima, head to Anyi. The eco- and social-conscious women's clothing store was founded by Danish friends who share a passion for craftsmanship and ethical sourcing. Their sophisticated sweaters can be made to order.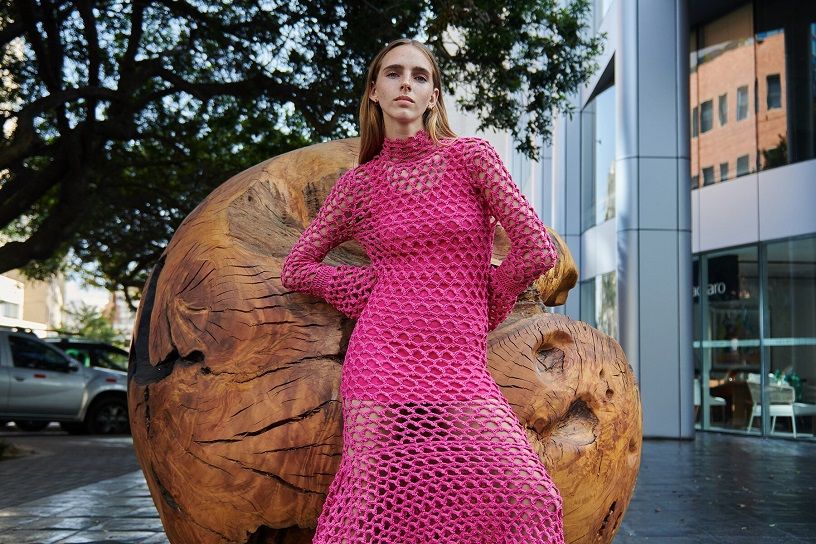 Neighbourhoods to Know
Miraflores gets all the ocean cliffside 'oohs' and 'ahhs', plus high-end shopping, globally celebrated restaurants and luxe hotels. Barranco is beloved for its nightlife and boho-artistic vibes. But don't sleep on Barrio Chino's charming Chinese architecture and abundance of Chifa (Peruvian-Chinese) restaurants. The Historical Center is worth exploring too, with its cathedral-fronted Plaza de Armas, Moorish balconies, and the historic El Gran Hotel Bolivar.
Weather
The weather in coastal Lima almost always plays nice — but cloudy days are typical and temperatures err on the cool side thanks to cold water currents in the Pacific Ocean. Remember, summer and winter are opposite of what is experienced in the United States.
The warm season is generally from December through April, with temps rarely exceeding 29 degrees Celsius. Expect cool, humid, and cloudy weather from June to October. Rain is scarce throughout the year, but sea mist (called guara) is typical.
Apps to Download
CityBike Lima: Bike share payment, bike routes
iOs | Android
SpanishDict Translator: Grammar check, dictionary, audio translator
iOs | Android
Cabify: Order private cars, reserve private cars, pay
iOs | Android
Related: Travel Guide: The Ultimate St. Barts Vacation And Trip Ideas
Written By