Why Flight Attendants Want Airlines To Stop Allowing Infants To Sit On Parents' Laps
While travelling with children under 2 years old often comes with a perk: a free (or nearly free) lap infant ticket, an industry group is calling for the booking practice to end due to safety concerns.
Why flight attendants don't want infants to sit on their parents' lap
"We've seen airplanes go through turbulence recently and drop 4,000 feet in a split second," Sara Nelson, the international president of the Association of Flight Attendants-CWA, told the Washington Post. "The G-forces are not something even the most loving mother or father can guard against and hold their child. It's just physically impossible."
To that end, Nelson told the paper the union is pushing for a rule change that would require all passengers to have their own seat with a restraint, regardless of their age, a point the union raised at the Federal Aviation Administration safety summit in Northern Virginia last week.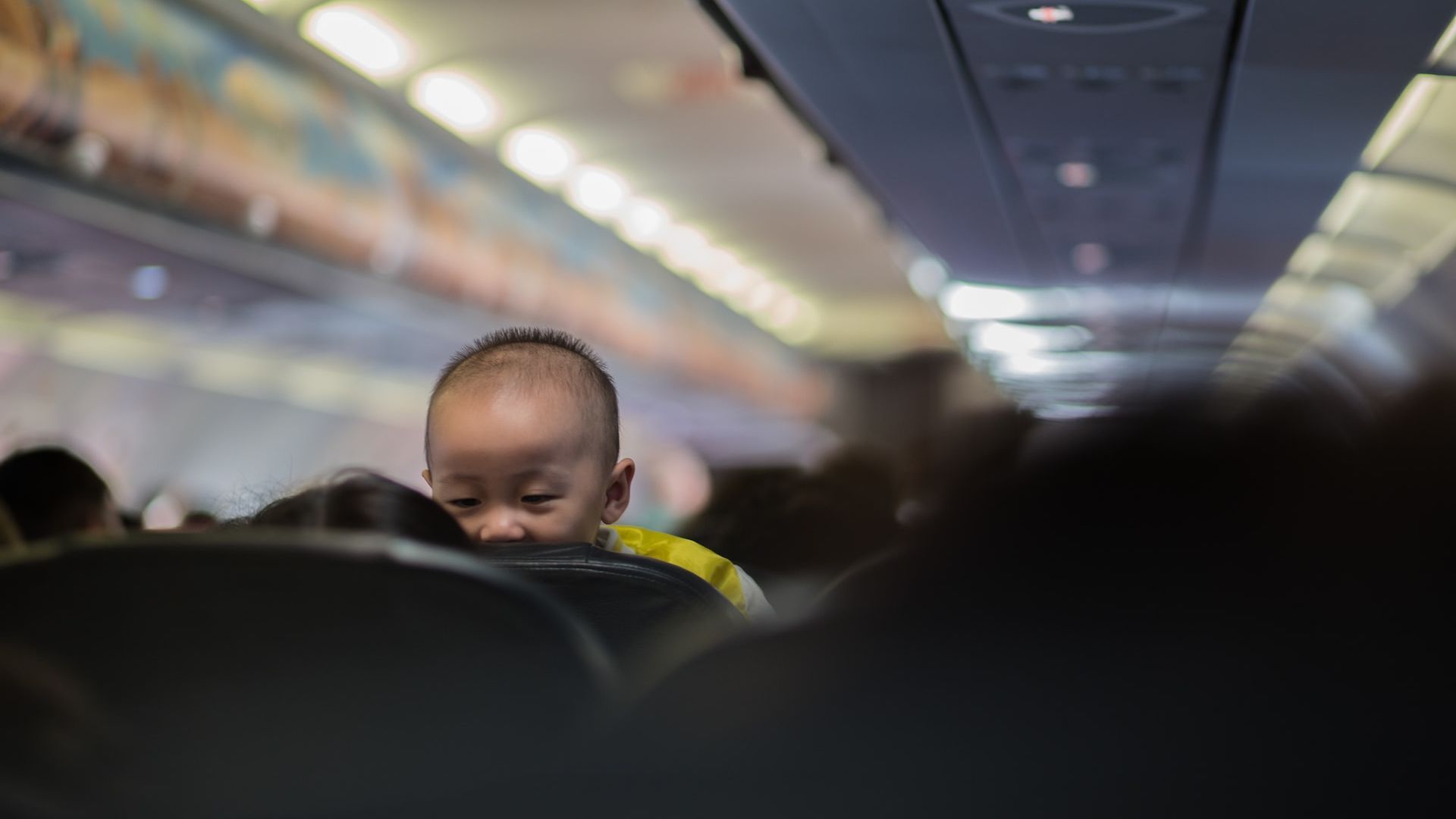 Currently, children under 2 can fly for free within most countries or for a small fee internationally (generally 10 percent of the adult fare, plus taxes and fees), a policy detailed by Delta Air Lines.
Aligned with Nelson, the FAA does caution lap travel may not be the safest option.
"The safest place for your child under the age of two on a US airplane is in [an] approved child restraint system (CRS) or device, not in your lap," the FAA wrote on its website. "Your arms aren't capable of holding your in-lap child securely, especially during unexpected turbulence, which is the number one cause of pediatric injuries on an airplane."
For Nelson, she told the Washington Post she's still troubled by harrowing memories of a 1989 crash landing incident in Iowa, where three of the babies suffered injuries during the crash and one died.
"Sadly this has been more than a 30-year priority for our union," Nelson told the paper. "We must have children safe on the plane and in their own seats with a proper restraint device to make sure it never happens again."
For older children, the Department of Transportation has been pushing airlines to seat families together for free, launching an online family seating dashboard that details the policies of 10 major US airlines. So far, only American Airlines, Frontier Airlines, and Alaska Airlines have committed to the DOT to offer free family seating by including the guarantee as part of their customer service plans.
This story first appeared on www.travelandleisure.com
Main and Feature Image Credit: Caia Image/Getty Images
Related: The 10 Weirdest Requests Flight Attendants Have Gotten On Planes