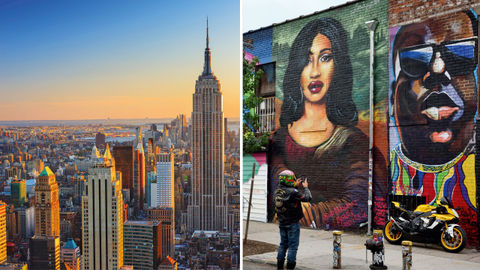 New York City's most popular attractions hold surprising delights for first-time visitors. And you would be seriously remiss if you gave them a miss. By Sumeet Keswani
There are a few things you never forget from your first trip to New York City. The first time you see the Empire State from the observatory of the Empire State Building (esbnyc.com),
the first time you stand amid the LED screen-lit chaos of Times Square, your first walk in Central Park, the first time you see a person break into song in the Subway, your first Broadway show. My maiden trip to New York happened in 2018, and even though The Big Apple is off limits for the time being, I can't think of a more happening city to put on my 2021 travel planner. Here are a few quintessential NYC things you must plan to do, cliches
be damned, if you're heading there for the first time. Some of them are popular, others not so much, but none of them will disappoint. TAKE A STROLL IN CENTRAL PARK
The largest park in Manhattan is also the most popular one in New York City, thanks to its many references and appearances in pop culture. The first trees were planted in Central Park (centralpark.com) 162 years ago, and today, the park's 843 acres are home to over 18,000 trees. Not only is the landscape diverse and verdant, the park has many attractions if you know where to look. The Wollman Rink, featured in movies like Serendipity and Home Alone 2: Lost in New York, is a platform for ice-skating and roller-skating depending on the season. The Loeb Boathouse (thecentralparkboathouse.com) is not just a lakeside restaurant and bar but also lets you explore the lake by rental rowboat or gondola.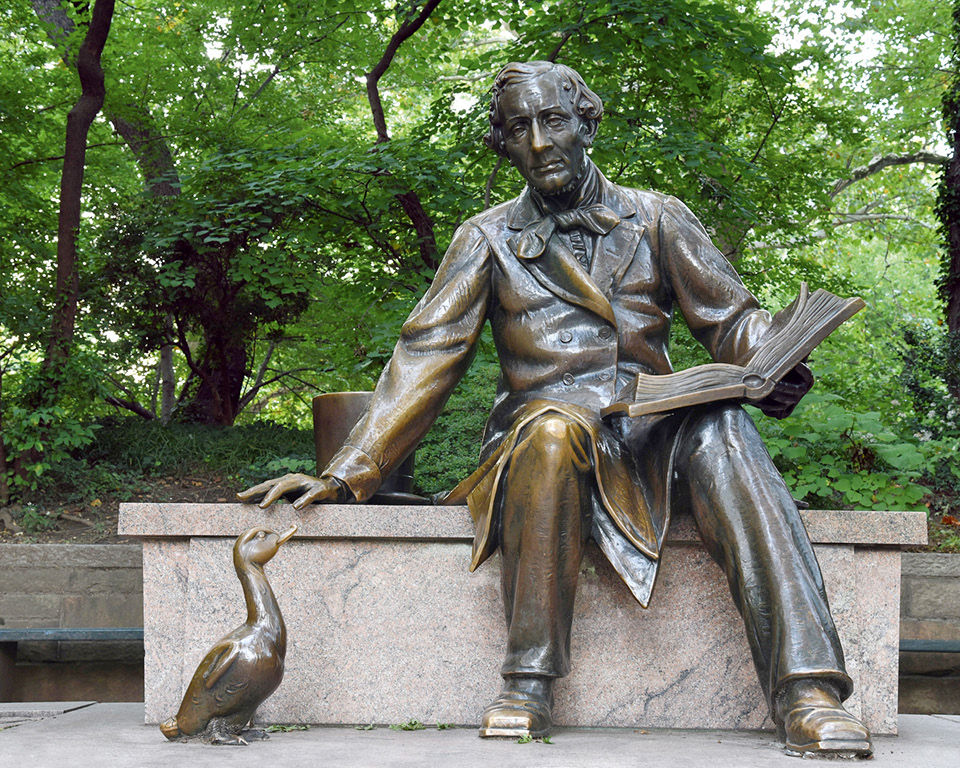 Overseeing the southern shore of the lake are the American Civil War-era Bethesda Terrace and Fountain—with the Angel of the Waters statue being a popular selfie spot. While the Bethesda Terrace stands on the northern end of the promenade called The Mall, flanked and shaded by American elm trees, the southern end features statues of literary greats like William Shakespeare, Scottish poet Robert Burns, Scottish novelist Sir Walter Scott, and Fitz-Greene Halleck. Once you spot these, you tend to go statue-hunting and find quite a few interesting ones. Located north of Conservatory Water—a popular pond for boating—is an 11-foot-tall, bronze-sculpted Alice in Wonderland surrounded by her fabled friends. Another large bronze statue shows the beloved Danish poet and children's author Hans Christian Andersen seated on a granite slab and reading from his book, The Ugly Duckling, to a bronze duckling. Poetically, the Conservatory Water is home to many ducklings, none of them ugly. There is a storytelling session hosted near Andersen's statue every Saturday morning in summer. What a great way to begin the weekend!
DID YOU KNOW
The best-known moniker of New York City, The Big Apple, was first popularised by sports writer John J Fitz Gerald, who used the catchphrase in his horseracing column in The Morning Telegraph in the 1920s. He had overheard the term being used by African American stable hands at the New Orleans Fair Grounds to refer to New York's racetracks. In the 1930s, the city's jazz musicians did their bit by using the nickname in catchy songs. The moniker was officially adopted by New York in the early 1970s.
PLAY BANKSY IN BROOKLYN
Brooklyn wears its heart on its walls, with creative and colourful graffiti making a statement on the populous borough's immigrant communities and inclusive attitude. On a walk around the Bushwick neighbourhood, I saw everything from scrawls to abstract designs that interacted with surroundings, fantastical characters, and huge murals of celebrities like Jay-Z and Camila Cabello. If you want an insider's perspective, Brooklyn Unplugged Tours (brooklynunpluggedtours.com) conducts private and public group tours, and graffiti workshops. My one-hour workshop took place in an empty compound on Wyckoff Avenue. Brooklyn Unplugged's Jeff Stirewalt and an artist who introduced herself as 'Anjl' (read angel) led me through the basics of spray-painting and explained the different kinds of graffiti I had been seeing—tag (small scrawl, usually a pseudonym done illegally and in a rush), throw-up (medium-sized creative signature), and piece (large-scale mural, usually commissioned). Wearing a plastic apron and gloves, I took a shot at making my own tag and throw-up of my initials, and then proceeded to make a piece on the city's name. I was no good at it, with my signature style being dripping paint, but for a fleeting moment in time, I felt like a part of Brooklyn's long and proud history of gutsy self-expression.
CATCH A BROADWAY SHOW
A trip to New York is incomplete without watching Broadway. You can choose from a dazzling line-up of shows playing across 41 theatres in the Theatre District and Lincoln Centre along Broadway in Midtown Manhattan. Classics like The Lion King, The Phantom of the Opera, and Wicked can never disappoint. Perhaps it was the former animator in me, but I ventured into St James Theatre for the film-inspired musical, Frozen. I'd loved the movie but I was curious to see how Elsa would raise ice castles on stage. Most of my doubts were allayed in the first few minutes as a talented cast started the show on a musical note—with delightful dollops of magic.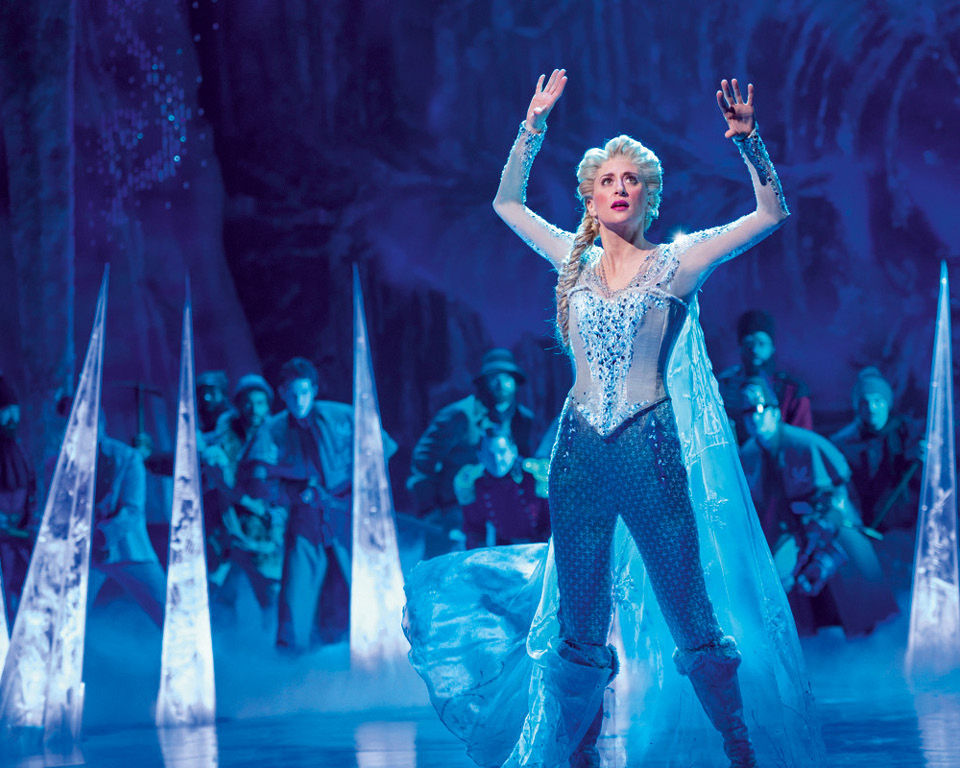 Although Disney's Frozen is touted to be a film for all ages, and not just kids, the latter made up over half of the audience. And St James Theatre, with it's 1,700-plus seats over three levels, was prepared for this influx of princesses in tiaras. The ushers had enough extra cushions to prop each one of them up so that they wouldn't have to stand or crane their necks. The 140-minute show was spectacular, the casting inclusive, and the storytelling enrapturing with 12 new songs apart from the film's sonorous hits. Besides, nothing beats watching a grown man drinking beer out of a Frozen-themed sipper and mouthing the words to Let It Go—or being that man. broadwaycollection.com
GO MUSEUM HOPPING
If you're a museum geek, you're spoilt for choice in NYC. The Metropolitan Museum of Art (metmuseum.org), or The Met as it is locally called, is celebrating 150 years in 2020. The largest art museum in the US has over 1.5 million works spanning 5,000 years. Besides its permanent collection that boasts masters like Rembrandt, da Vinci, Vermeer, Rodin, and Klimt, it has an array of fresh exhibitions across its three locations at any given time. Modern art enthusiasts can head to the Museum of Modern Art (MoMA, moma.org), or The Solomon R Guggenheim Museum (guggenheim.org) for a blend of dramatic art and architecture. On the opposite end of the spectrum, the American Museum of Natural History (amnh.org) takes you back to a time before humans. Its Fossil Halls host impressive and intact skeletons of a T-Rex, a mammoth that lived 11,000 years ago, a 122-foot-long titanosaur, and others. Another permanent exhibit, Arthur Ross Hall of Meteorites, traces the origins of our solar system with specimens of meteorites and other space debris.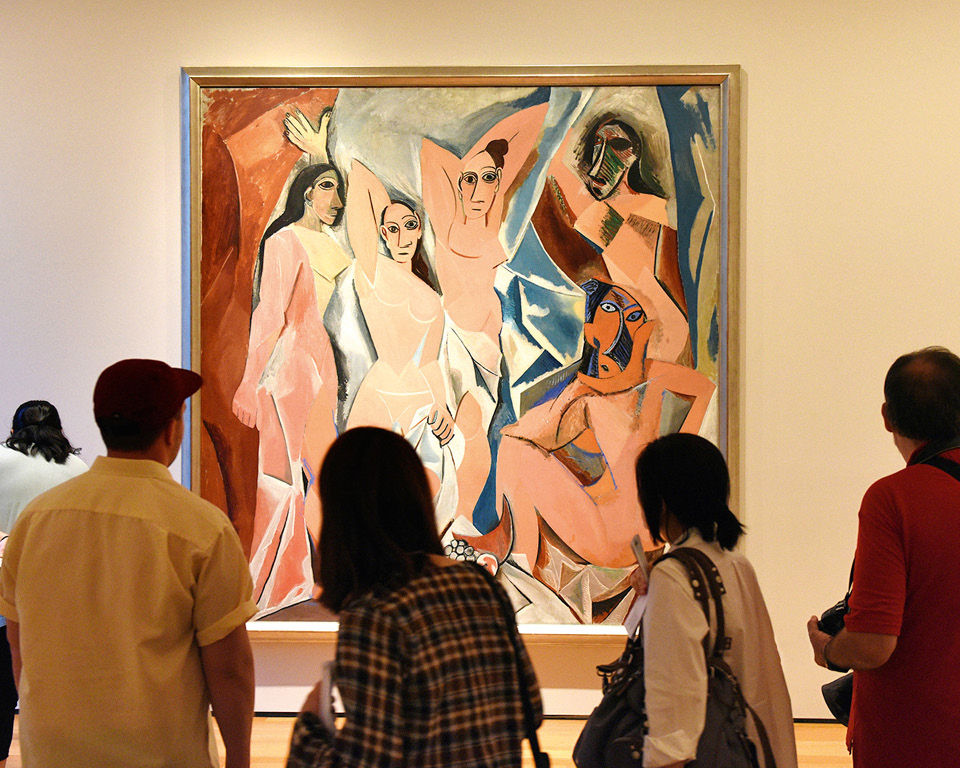 EASY ENTRY
A New York CityPASS will grant you one-time admission to six attractions over 30 days with a single mobile ticket. These include the Empire State Building, American Museum of Natural History, The Met, Top of the Rock or The Guggenheim, Ferry Access to Statue of Liberty and Ellis Island or Circle Line Sightseeing Cruises, 9/11 Memorial & Museum or Intrepid Sea, Air & Space Museum. INR 10,015 (adult), INR 8,250 (child); citypass.com/new-york
A VIEW TO REMEMBER
There's nothing quite like the New York skyline. And the best place to see it is from the 86th-floor observatory of the Empire State Building (esbnyc.com), where plenty of love stories—reel and real—have culminated. You've seen it in Sleepless in Seattle, An Affair to Remember, and dozens of other memorable movies. The trip would be incomplete without taking that decisive elevator. If you aren't into living out Hollywood fantasies and just want a view, you could also head to the Top of The Rock Observation Deck (topoftherocknyc.com) in Rockefeller Centre, which has something for everyone.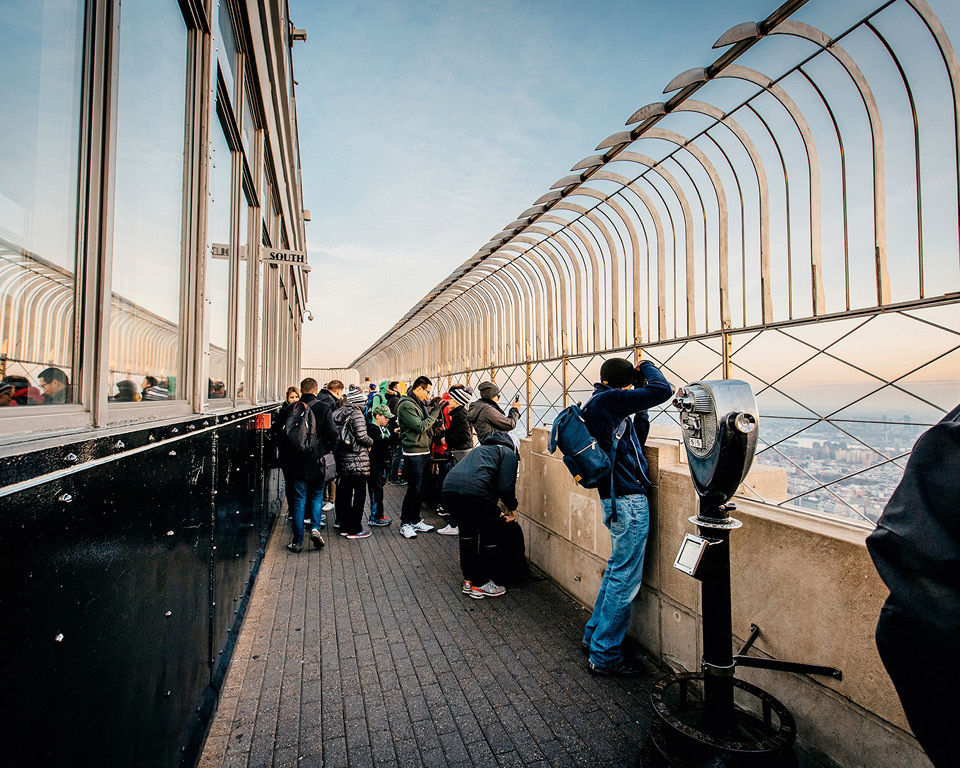 Related – Post-Pandemic Update: New York To Embrace Outdoor Dining, Permanently!
Written By