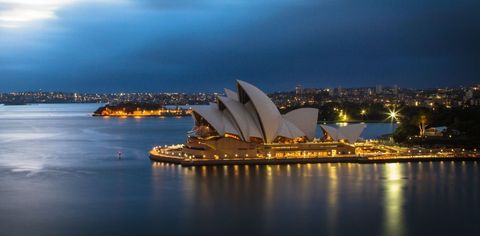 Among the first international tourists to enter Australia's shores after two years, this writer gives you his initial impressions. By Riaan Jacob George
As a twice-yearly traveller to Australia, in normal times, it felt rather refreshing to be arriving on Australian shores once again after more two years of shut borders due to the pandemic. Australia adopted a fiercely insulated policy and shut out tourists for a long time, well after many other tourist counties opened up to the world. Be that as it may, as soon as the country announced the reopening of its borders and a quarantine-free arrival policy for tourists, I planned a family vacation here. Here are five impressions that I had as one of the first few international tourists to enter Australia.
Less tourists – more locals
View this post on Instagram
What this basically means is that you have most of the places all to yourself, minus the hordes of tourists that will inevitably return. That said, locals of Australia are understandably making the most of their own tourist offerings and are out in large numbers. So you have a more 'local' vibe at certain hotspots, restaurants, cafes or neighbourhoods, which would have otherwise been very touristy. I spent, for instance, a couple of days in Gold Coast, and the city was buzzing with more 'local-centric' events like beach volleyball and surfing awards. A couple of days ago, I did sundowners and a three-course dinner sailing on the Sydney Harbour on a vintage-style Sydney Showboat, complete with an onboard cabaret performance. The Sydney Showboat is very popular with international tourists, but this time it felt like we were the only foreign tourists on board. It was nice to see so many locals enjoying a different perspective of their own harbour.
If you enjoy being completely immersed in the local flavour of a destination, now is probably a good time to visit.
A world without masks
View this post on Instagram
For me, after having been to destinations where is constantly schooled about masks, it felt almost liberating to come to a country where masks are no longer mandatory. Of course, in public transport and on planes, masks continue to be mandatory, which is a small ask. Otherwise, yes it does make a big difference to be able to walk around and explore your destination without the compulsion of being masked. Compared to the previous international destinations, where the entry process was tiresomely long, with a host of forms, I arrived in Sydney (via Singapore) after a very simple online form, minus any procedural holdups at the airport.
A lot less cash transactions
While it is true that most of us are moving towards cashless modes of payment, nowhere has this been more evident to me than in Australia. I can see little or no cash transactions here at all. And the new ultra-fast tap format that most credit/debit cards offer today can complete a transaction in less than 3 seconds. In fact, I found this rather practical on Sydney's public transport system, where instead of buying physical tickets, you can just tap your credit/debit cards at the entry and exit points and the fare is instantly deducted.
New spots
View this post on Instagram
Given that I am a frequent traveller to Australia, I try to discover new spots every time I come, as I have seen the main tourist hubs many times over. This was a nice way to explore the new spots in the country, which will, in turn, attract tourists in the months to come. Gold Coast's HOTA (Home of the Arts), for instance, is an arts complex that opened during the pandemic and has yet to welcome tourist hordes. It houses gastronomic restaurants, rooftop bar, galleries and theatres. Similarly, I took the opportunity to explore newer spots in Cairns such as the Curtain Fig Tree (a famous natural phenomenon featuring a very large tree) outside Cairns and the 5km walk through the Daintree Rainforest. Another – fitness intensive – experience that I thoroughly enjoyed discovering this time was the iconic 6km coastal walk between Bondi and Coogee. Tourists usually do half the trail and exit at Bronte beach, but I did the whole track, exited at Coogee and spent a day exploring this hipster-chic neighbourhood of Coogee. The cafe scene in this quarter is definitely worth checking out.
Cairns – the next big thing?
I took a five day family vacation with kids and elderly parents to the northern city of Cairns. As it turns out, this city proved to be the biggest surprise for me. Given its relative proximity from India (much shorter flight time from a Singapore or Hong Kong transit), Cairns could well become the next big thing for Indian travellers, in my opinion. This is the ultimate family-friendly destination, with LOTS of stuff for kids to do together, amazing weather and very diverse food options. Public spaces lend themselves very well to kids as well as to elderly parents, who might not be particularly adventurous. Be warned, though, I did find Cairns to be a bit more expensive for F&B as compared to, say, Sydney or Melbourne. The city boasts an amazing waterfront promenade, is the gateway to the Great Barrier Reef, has a large public lagoon pool for free use of every citizen, an aquarium and scenic coastal drives on the outskirts of the city to Port Douglas or Cape Tribulation.
Related: I Visited Australia As Soon As Its Borders Opened — Here's What It Was Like
Written By