On the trail of four women bikers in Arunachal Pradesh, Travel + Leisure India & South Asia is moved by female friendships and stunning vistas.
Country roads, take me home
To the place I belong
West Virginia, mountain mama
Take me home, country roads
….the song plays on loop in my head as my vehicle navigates Arunachal Pradesh's bucolic countryside. I am following a convoy of some of India's leading female bikers—Kalyani Potekar, Candida Louis, Dr Maral Yazarloo-Pattrick and Tenzin Metoh—for a journey of a lifetime. The purpose of this trip? To explore an all-new travel circuit in Arunachal Pradesh as well as some of the state's hidden gems. I had landed at Dibrugarh Airport a day before, and made my way to Pasighat with the endless views of the mighty Siang and low-lying hills, and country-side charm for company. The rally officially began earlier that morning, and was flagged off by the state's chief minister Pema Khandu and director of tourism Abu Tayeng.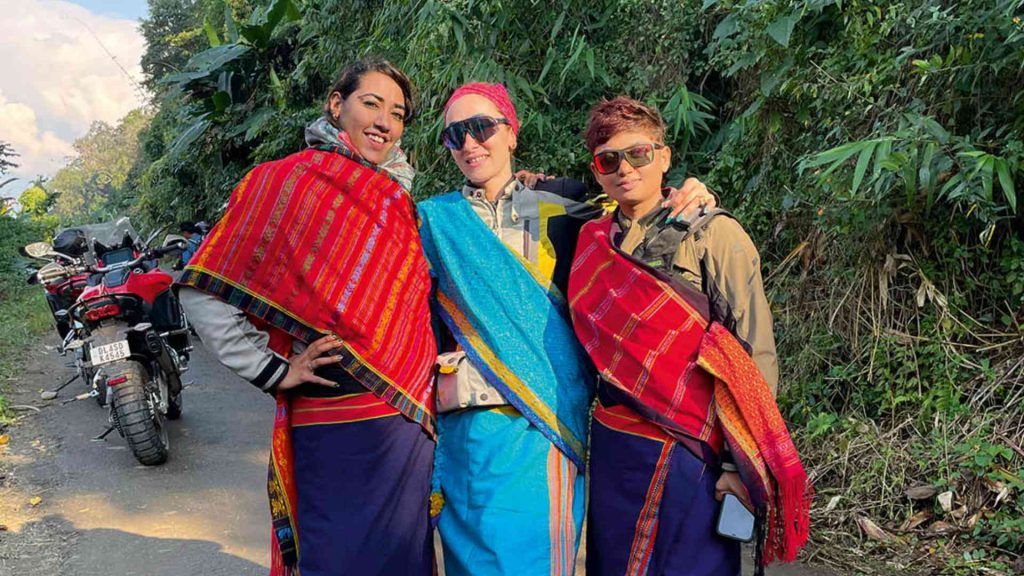 Pasighat, the headquarters of the East Siang ditrict, is the perfect entryway into Arunachal Pradesh; it charms with its indigenous hanging bridges, wooden pavements, and cliffs. Post the inaugural ceremony and some down time by the Siang, we make our way to Namsai which is best known for the Golden Pagoda. Built in Thai and Burmese styles, the pagoda sits majestically amidst landscaped gardens and is surrounded by lush greenery. And within the pagoda lies a gilded statue of Buddha, modelled on the kala Buddha of Nalanda archive. The complex also houses a centre for cultural research of the Tai Khampti-singpho tribes, a library, and a monastery.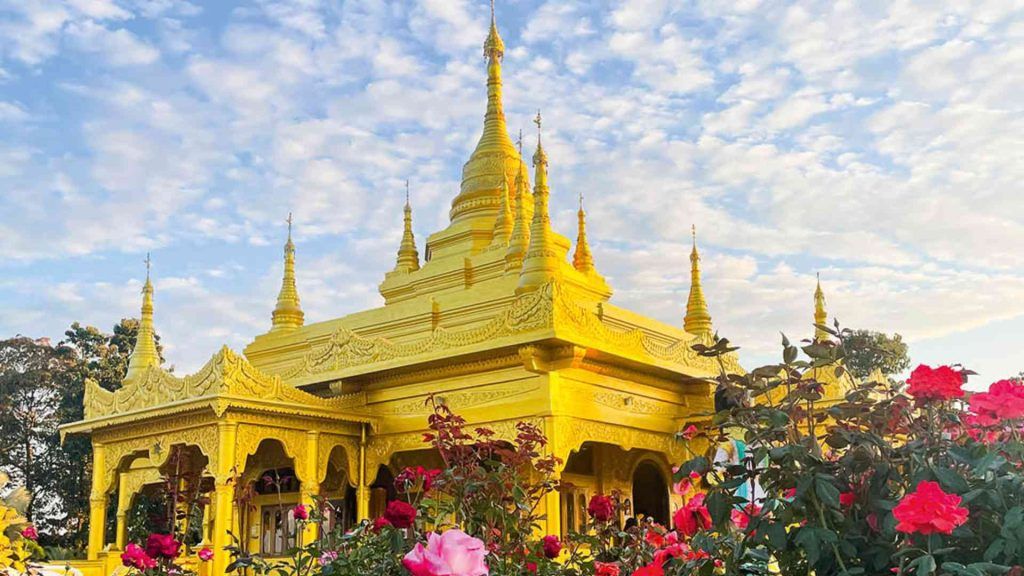 As we meander through its manicured gardens, I wonder out loud how the riders' journey has been until now. "It's a relief to not see big towers and buildings, no busy roads and traffic, just kind people with a smile," says Yazarloo. Her fellow rider, Potekar, chimes in, "I never thought Arunachal would be so beautiful. I really loved cruising through the scenic landscape. It felt unreal."
When in Arunachal Pradesh, the majestic views of the hills and clear blue skies rarely leave your side. And one is always close to discovering a new wonder. Tenzin Metoh agrees. A native of the state, Metoh says Arunachal Pradesh is still a bit of a mystery to her. "Its topography, landscape, and climatic conditions vary from one place to another. I always say it's a mini-India— different tribes, dialects, cultures, and traditions, all in one state." And I get a taste of this diversity later that evening in Jairampur where we watch tribal dance and music performances.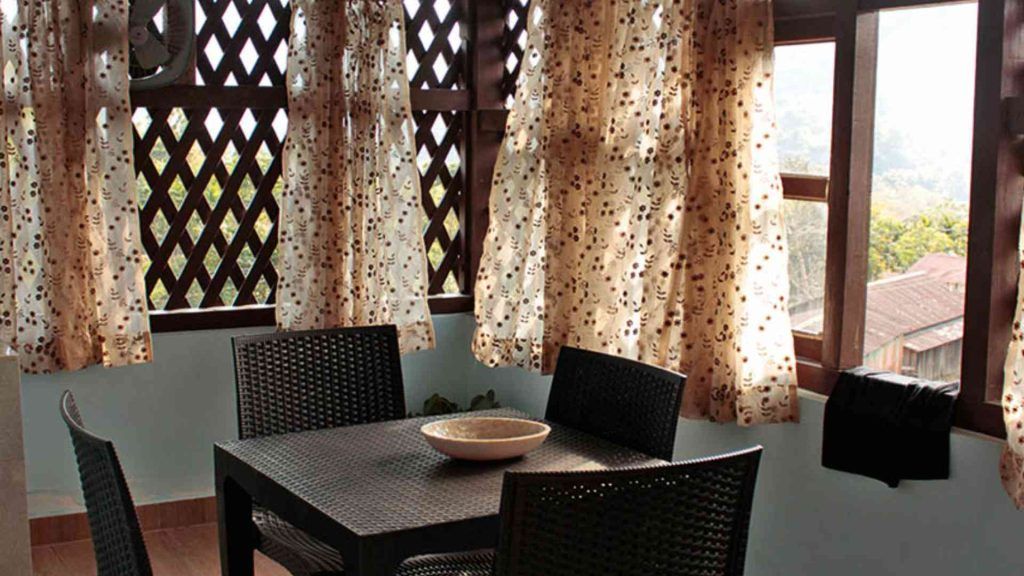 I learn that the historic Stilwell Road passes through the small town of Jairampur. It connects Ledo in Assam with Kunming, the capital of Yunnan Province in China via Burma. There is also a World War II cemetery of about 1,000 graves of Allied Soldiers that is located six kilometres away from Jairampur at the Nampong road.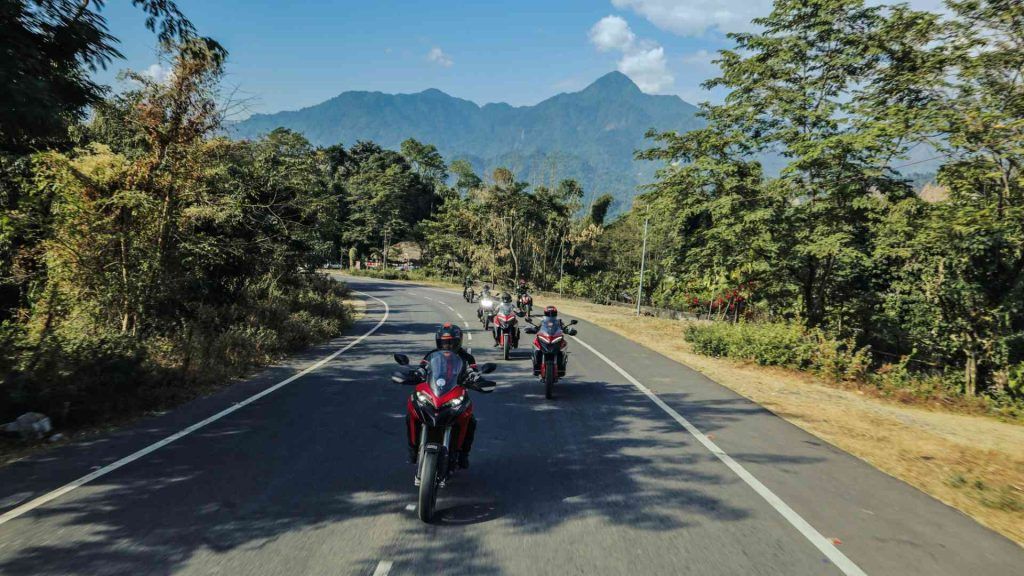 Post a well-rested night at Jairampur, we head to the Namdapha National Park in the Miao district. Deriving its name from two words of the local singhpho language—nam meaning water and dapha from Daphabum peak—the park is home to the northernmost lowland evergreen rainforests in the world. Owing to its unique geographical location, at the confluence of Indo-Chinese, Indo-Malayan and Paleoarctic realm, Namdapha is a biodiversity hotspot and probably the only protected area in the world harbouring the four big cats—tigers, leopard, clouded leopard, and snow leopard.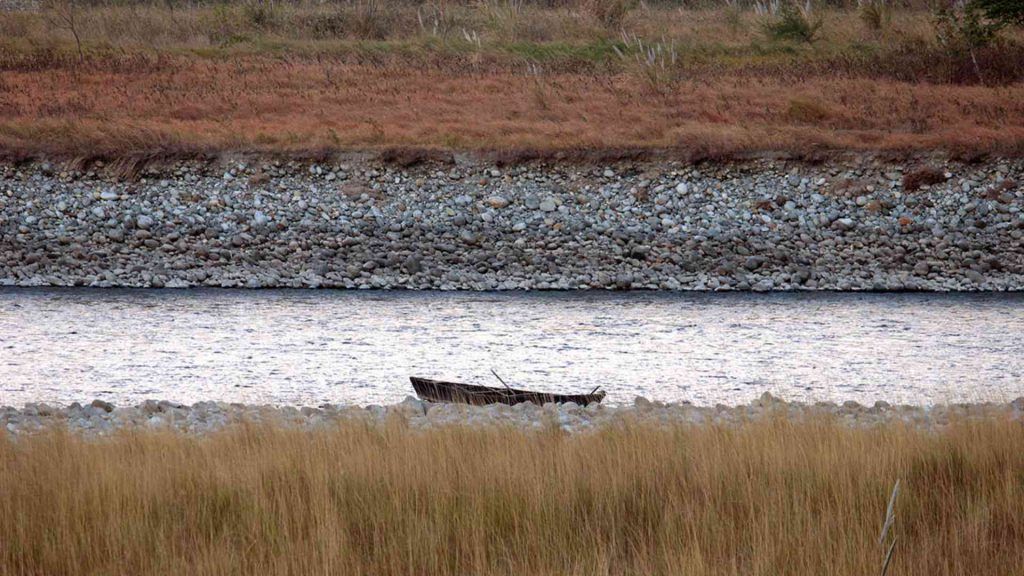 The terrain inside the park is a tricky one, and the bikers agree as they make a pit stop in the middle. We exchange snacks and conversations and prepare for the next leg of the journey. As I help Potekar on the bike on the rocky terrain, I realise that often, when women travel together, there is an unspoken sense of camaraderie, whether it is in the collective loo break or making sure no one is left behind. For Potekar, it is about the bond between all of them. "As riders, we know each other through social media and had been planning to ride together for a very long time and it finally happened. I feel we're not just riders or friends, but more than that," she says. And for Metoh, it's all about the lessons that you learn throughout the journey, and from your fellow riders. "These girls are exceptional along with being super cool," she says.
Even though the landscapes and cultural diversity of the northeastern state impress me throughout the four-day road trip, there's another reason I fall in love with Arunachal Pradesh. I fall in love with its effortless charm, and its warm and friendly locals who make me and my fellow female travellers feel safe and comfortable. And I cannot help but be eternally grateful to the region for elevating the aforementioned sense of camaraderie.
Getting to Arunachal Pradesh
IndiGo and Vistara operate regular flights from all major cities to Dibrugarh in Assam. From Dibrugarh, one can hire a car for Arunachal Pradesh.
Stay
Donyi Hango Camp Homestay And Resort on the banks of Siang, in Pasighat, offers budget-friendly rooms with basic amenities. Contact +9194360 43393
Related: 12 Towns And Cities In Northeast India To Add To Your Travel Bucket List This Year