There's A Veuve Clicquot Champagne Cellar 131 Feet Underwater — And Guests Can Visit
Veuve Clicquot is back at it with another extraordinary adventure. Following the success of last year's lavish trip from France to Italy aboard the Venice Simplon-Orient Express, A Belmond Train, the Champagne house is gearing up for another epic experience this summer, this time by the sea.
But first, let's rewind to 2010, when unsuspecting divers came across a shipwreck off the Åland Islands in the Baltic Sea. The vessel dated back to 1840, but the real surprise was that the 168 bottles of Champagne it had been transporting — 47 were Veuve Clicquot — remained preserved more than a century later due to the absence of light, a consistently cool temperature, and the water's low salinity. Intrigued by this phenomenon, the Champagne Maison decided it would conduct its own experiment to uncover how bubbly ages underwater in comparison to storing them in traditional crayères. All you need to know about this one-of-a-kind champagne cellar Dubbed "Cellar in the Sea," Veuve Clicquot began the program in 2014 by placing one batch of its Champagne in the maison's chalk cellars in Reims and submerging a second identical set 131 feet below the Baltic Sea's surface. Over the course of 40 years, the brand intends to hold several comparative tastings with experts and send samples to oenology universities in Reims and Bordeaux for scientific analysis. (The first tasting happened in 2017.) And now, for the very first time, guests are being invited to visit both sites and partake in an exclusive tasting led by chef de cave Didier Mariotti.
On June 22, up to 28 guests will be welcomed to Champagne, France, which Veuve Clicquot has called home since 1772. The day will start off with a tour of Veuve Clicquot's historic grand cru vineyards and lunch in the gardens of Veuve's Manoir de Verzy, followed by tastings in the brand's cellars. And since visiting the maison's private manor isn't enough, dinner will be held at Veuve Clicquot's invite-only mansion, Hôtel du Marc. The evening will feature free-flowing La Grande Dame, the company's most prestigious cuvée, alongside discussions with CEO Jean-Marc Gallot and winemaker Gaelle Goossens. To top it off, there are six rooms up for grabs at Hôtel du Marc for an overnight stay, truly a once-in-a-lifetime experience, while others can stay at La Caserne Chanzy in Reims.
Book your stay at Hôtel du Marché via Booking.com
The next day guests will fly to the Åland Islands and hop aboard Albanus for the island of Silverskår. Lunch aboard the two-masted schooner will be prepared by chef Filip Gemzell of Michelin-starred ÄNG. And for a Midsummer Eve celebration, dinner will include live music, dancing, and a meal by Swedish chef Titti Qvarnstrom, formerly of Michelin-starred Bloom in the Park. But it's the third day that will be the pièce de resistance, when guests head to Klobben to discover "Cellar in the Sea." A comparative tasting led by Mariotti will feature the four cuvées selected for the experiment — Yellow Label Brut in 750 mL bottles and magnums, Vintage Rosé 2004, and Demi-Sec — and the exclusive opportunity to taste the crayères and underwater bottles side by side.
Guests who are experienced divers will also get the chance to descend into the sea with the treasure hunter to examine the Åland Vault — the name given to the container that was specially designed for this initiative, which looks like a diving cage combined with a wine rack — that houses the project's bottles. As the trip comes to an end, guests will be delighted with one last gastronomic adventure by decorated chef Mathias Dahlgren before a final toast the next morning.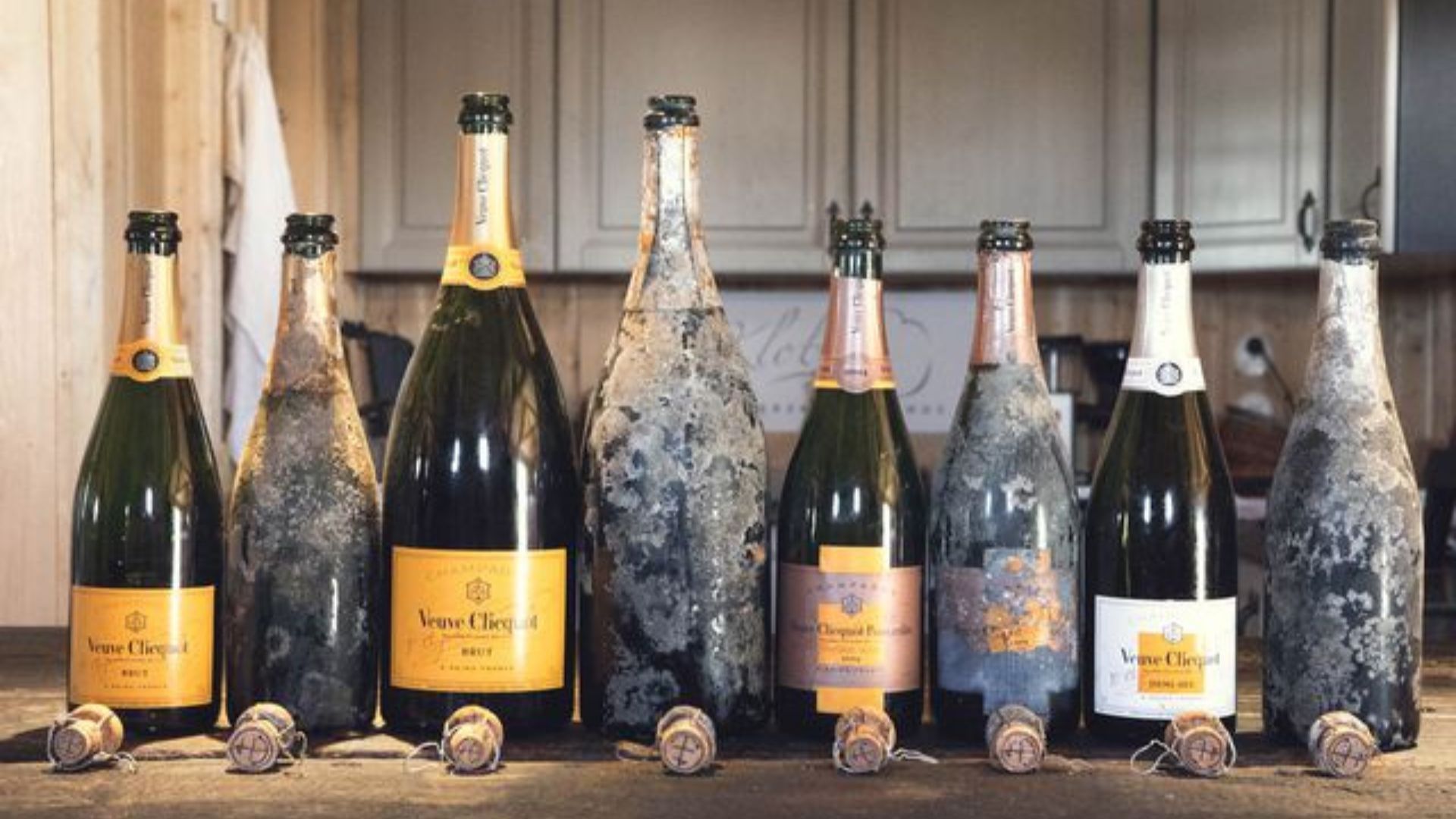 To learn more or book the Cellar at Sea experience, visit veuveclicquot.com.
This story first appeared on www.travelandleisure.com
Main and Feature Image Credit: Veuve Clicquot
Related: Inside Napa Valley's Most Stunning Wine Mansion — And The Chilling Ghost Story Behind It