How To Plan The Perfect Trip To Finnish Lapland — Northern Lights And Midnight Sun Included
Lapland, the northernmost region in Finland, is the place to go to tick more than a few once-in-a-lifetime experiences off your travel list. It's a destination known for its stunning nighttime sky views, wide-open landscapes, and air so fresh it's been shown to increase happiness. Here's how to plan a trip to Lapland, Finland you'll never forget.
When to go to Finnish Lapland
Here's the good news about Lapland: It's always beautiful out, depending on how you define "beautiful." According to Nordic Visitor, the peak travel season falls between December and February thanks to a natural phenomenon we'll get to in a moment. During this time, the region's average temperature ranges between -16°C (3°F) to 3°C (37°F), though it can get down to as low as -30°C (-22°F) with added wind chill.
In contrast, the site noted that temperatures in the summer can be much milder, usually ranging between 10 to 15°C (50 to 60°F), making it a prime place to visit for hiking, kayaking, and other outdoor adventures.
How to see the Northern Lights in Lapland
As we mentioned above, there are a few breathtaking natural occurrences here that draw tourists, including the northern lights. As Visit Finland explains, the best time to see the lights is any time between August and April. Visit during the northern lights season and look to the sky on dark, clear nights for a chance to see the natural phenomenon. Those looking for a more curated auroral experience can inquire about tours at their hotel or book a tour like this three-hour aurora borealis picnic in Rovaniemi, which includes a short hike to an outpost with warm drinks and food. There's also a snowmobile tour or the most adventurous of all, an aurora ice floating experience in Rovaniemi. This floating tour is just as it sounds; guests gear up in dry suits and then set out on a frozen lake to look up into the night sky in total bliss.
How to see the Midnight Sun in Lapland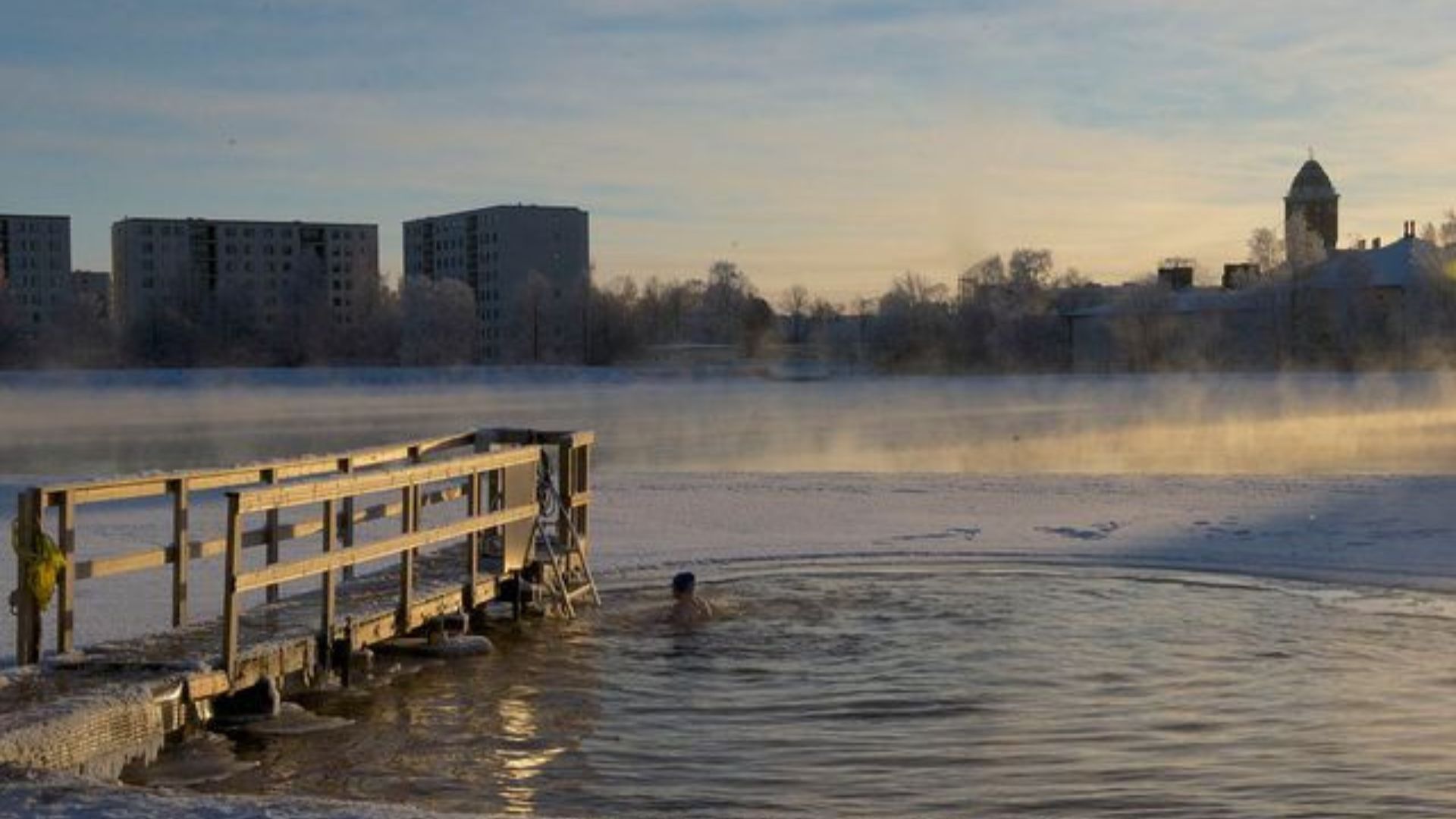 If you're not much of a night owl, that's ok, because Lapland offers another spectacular show: the midnight sun. From mid-May to mid-August, the region experiences never-ending daylight where the sun never quite sets. Visit Finland encourages visitors to make the most of the midnight sun's near-constant daylight by planning a hike whenever they wish, fishing, or even playing a round of golf in the extremely early morning hours.
What to do in Finnish Lapland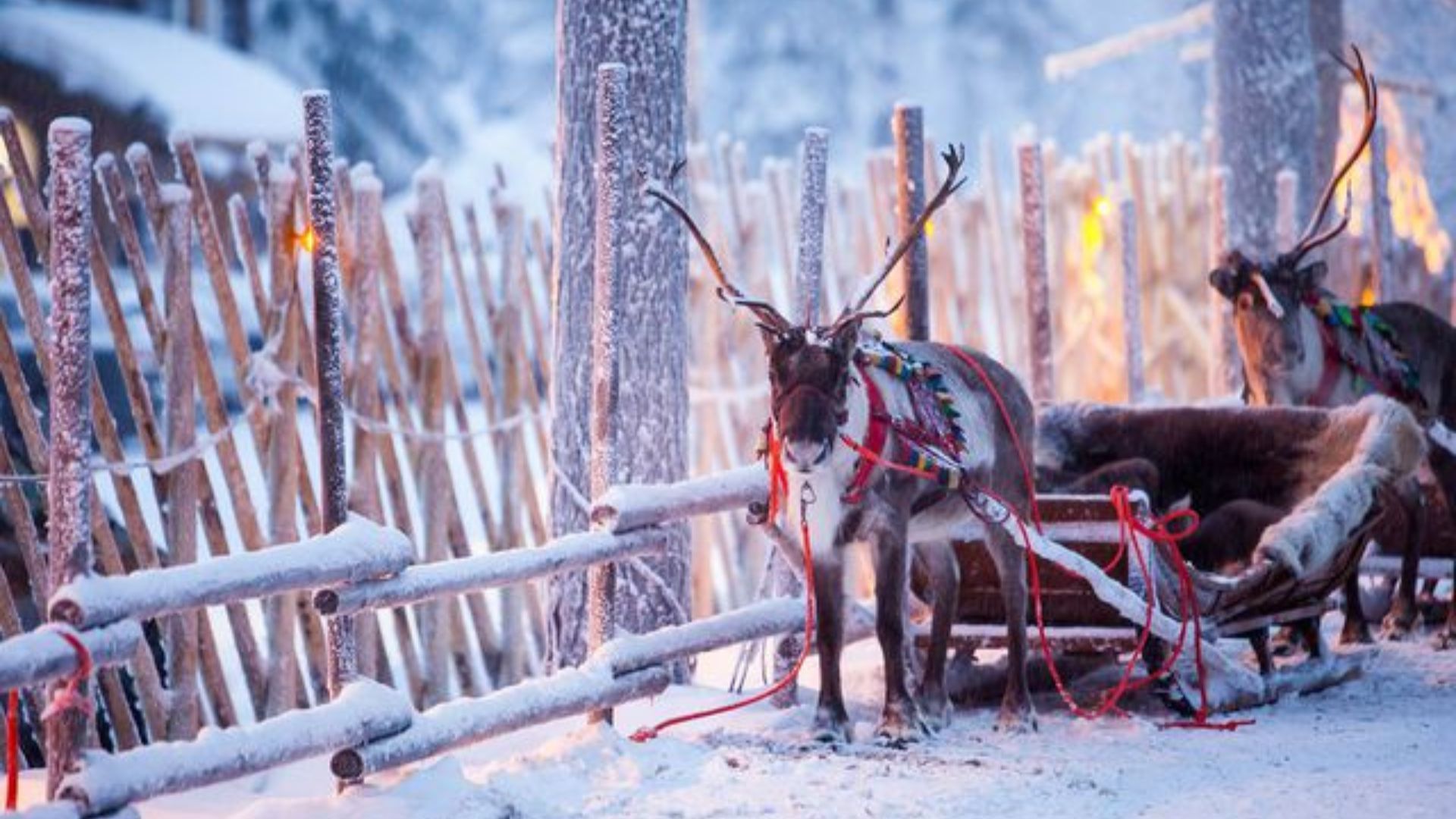 Go for a hike
The region is chock full of stellar hiking trails fit for all levels, including maintained areas like the Arctic Circle Hiking Area and the Inari Hiking Area. Both areas offer everything from one-hour hikes to all-day adventures, along with facilities (like toilets and visitor centres) to make the journey comfortable.
Hit the sauna
Finland has a rich history with saunas (it's even on UNESCO's List of Intangible Cultural Heritage), and there's no better spot to try one out than in Tampere, the sauna capital of the world. Come to town to visit one of its public saunas, but stay for the arts, culture, and attractions like the Tampere Market Hall, which is the largest market hall in the Nordic countries.
Paddle through the water
Explore the region from a different perspective by taking to its riverways for a canoeing adventure. The calm waters provide perfect conditions to slowly meander and drink in the views. Try this three-hour trip on the River Ounasjoki, which even provides time for the brave few who want to jump in the frigid waters.
Visit Santa
Fun fact: Santa lives in Finland. And you can visit him any time of year at the Santa Claus Village. As the village's website reads, you can visit Santa and his elves all 365 days of the year as they work toward his mission to" enhance the well-being of children and the kindness of grown-ups, as well as spread the message of love and goodwill and the Christmas Spirit across the globe."
Where to stay in Lapland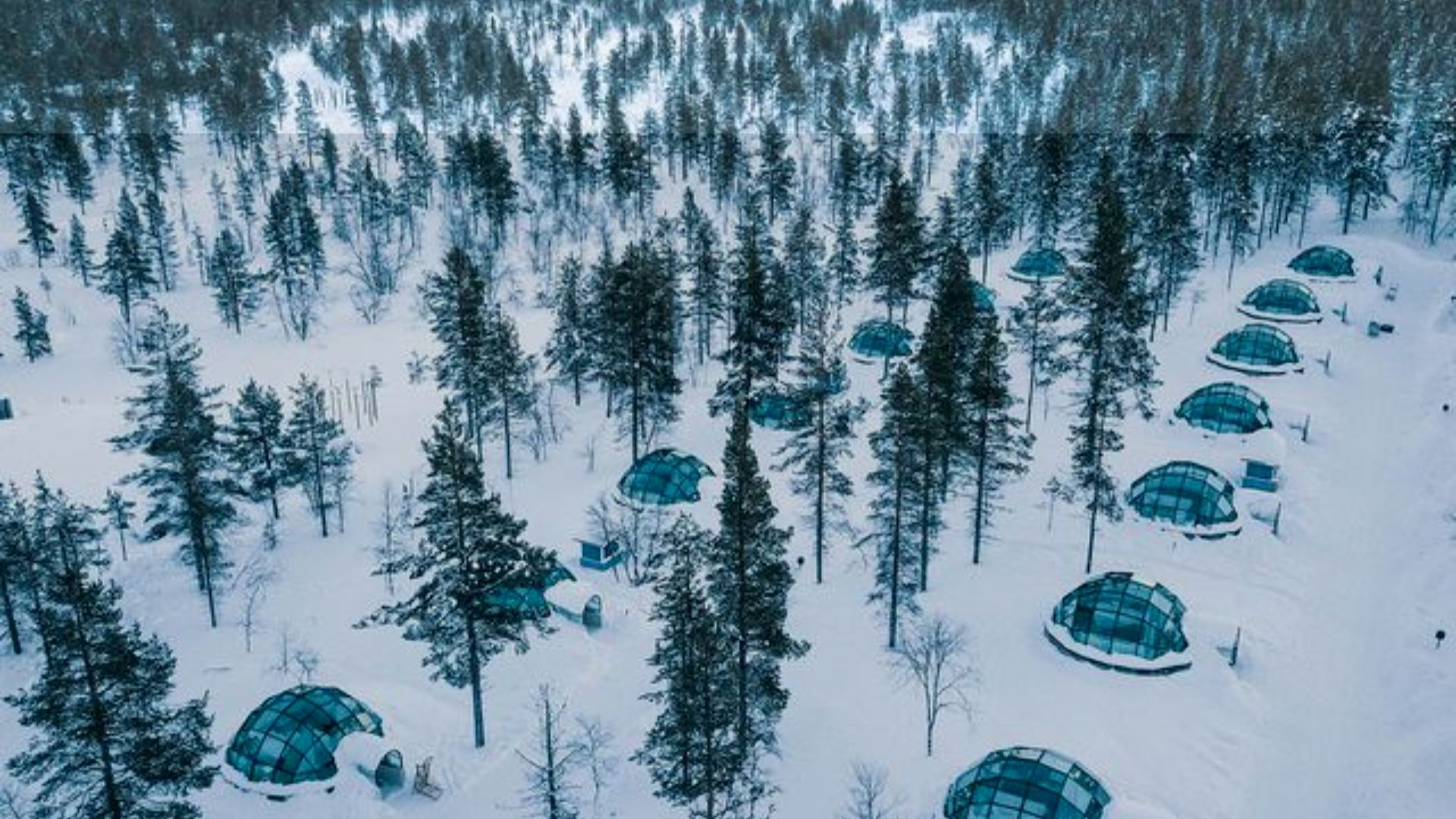 Arctic TreeHouse Hotel
The Arctic TreeHouse Hotel in Rovaniemi allows guests to feel at one with nature. Every room comes with floor-to-ceiling windows and fur throws, while some even have soaking tubs or personal fireplaces. Go for the Arctic GlassHouse to get all the bells and whistles.
Kemi Seaside Glass Villas
Need more of a view? Book a few days with Kemi Seaside Glass Villas. Each villa comes completely enclosed in glass — including the roof — so you can enjoy the northern lights while lying in bed.
Kakslauttanen Arctic Resort East Village
As perhaps the most Insta-famous resort on this list, you likely recognize Kakslauttanen Arctic Resort East Village's gorgeous glass domes. But just because you've seen it before online doesn't make it any less magical when you see it in person. Book the glass igloo for the best northern lights viewing, or stay in a log chalet for a little more privacy.
Octola
Those looking for the ultimate in luxury need not look further than Octola, a five-star exclusive getaway with just 12 rooms and two chalets. Visitors here can choose to book a single room or buy out the entire space to invite their family and friends along too.
What to pack
The summer months are easier to prepare for in Lapland. Just bring along what you normally would for a summer getaway — shorts, t-shirts, a bathing suit, pants, and a light jacket for the cooler nights.
However, if you're planning to visit in winter, it's time to bust out the big checked bag. Nordic Visitor suggests bringing some cosy long underwear, insulated boots and an insulated jacket, waterproof and snowproof pants, a few wool sweaters, warm gloves, a hat, scarf, and instant heat packs to throw in your gloves and boots. Of course, don't forget your camera, but do make sure to pack extra batteries as they will drain quickly in the cold weather.
How to get there
Despite being in the extreme far north, getting to Finnish Lapland isn't as difficult as you may think. First, fly into Helsinki, then continue on to either Rovaniemi or Kemi, depending on your final destination. You can also go between Rovaniemi and Kemi by train for an easy, inter-Lapland adventure.
This story first appeared on www.travelandleisure.com
Main and Feature Image Credit: Milamai/Getty Images
Related: 12 Best Places To See The Northern Lights Around The World