This Epic Driving Experience In The South Of France Is The Best Way To Feel Like A Formula 1 Racer
Full disclosure: I am not exactly a car person. But as a teen growing up in the suburban US, I learned quickly that cars equal freedom. The stomach-flipping thrill and heart-fluttering romance of the open road — or even the not-so-open, traffic-choked Long Island Expressway — has never quite left me.
So when I arrived in the drowsy Provençal village of Tourrettes, in the South of France last May and locked eyes with a fleet of supercars, as brightly coloured and alluringly dangerous as exotic fish, I could feel my heartbeat in my throat — one part elation and one part nerves.
There were seven cars in total. The head-turning, V12-powered 812 GTS (one of two Ferraris) was the first to catch my eye with its definitively Italian, almost insultingly cool air; the overengineered matte-black McLaren 720S gave me goosebumps and Batman vibes, and the French-blue Aston Martin DB11 drop-top gleamed with Bond-style sophistication.
The plan was to take each for a spin over the next two days as part of the new Le Grand Tour Provence, a hedonistic supercar "tasting menu" of sorts culminating in the crown jewel of the growing Formula 1 racing empire, the Monaco Grand Prix.
Here's why driving in the Provençal village of Tourrettes, in the South of France is like a dream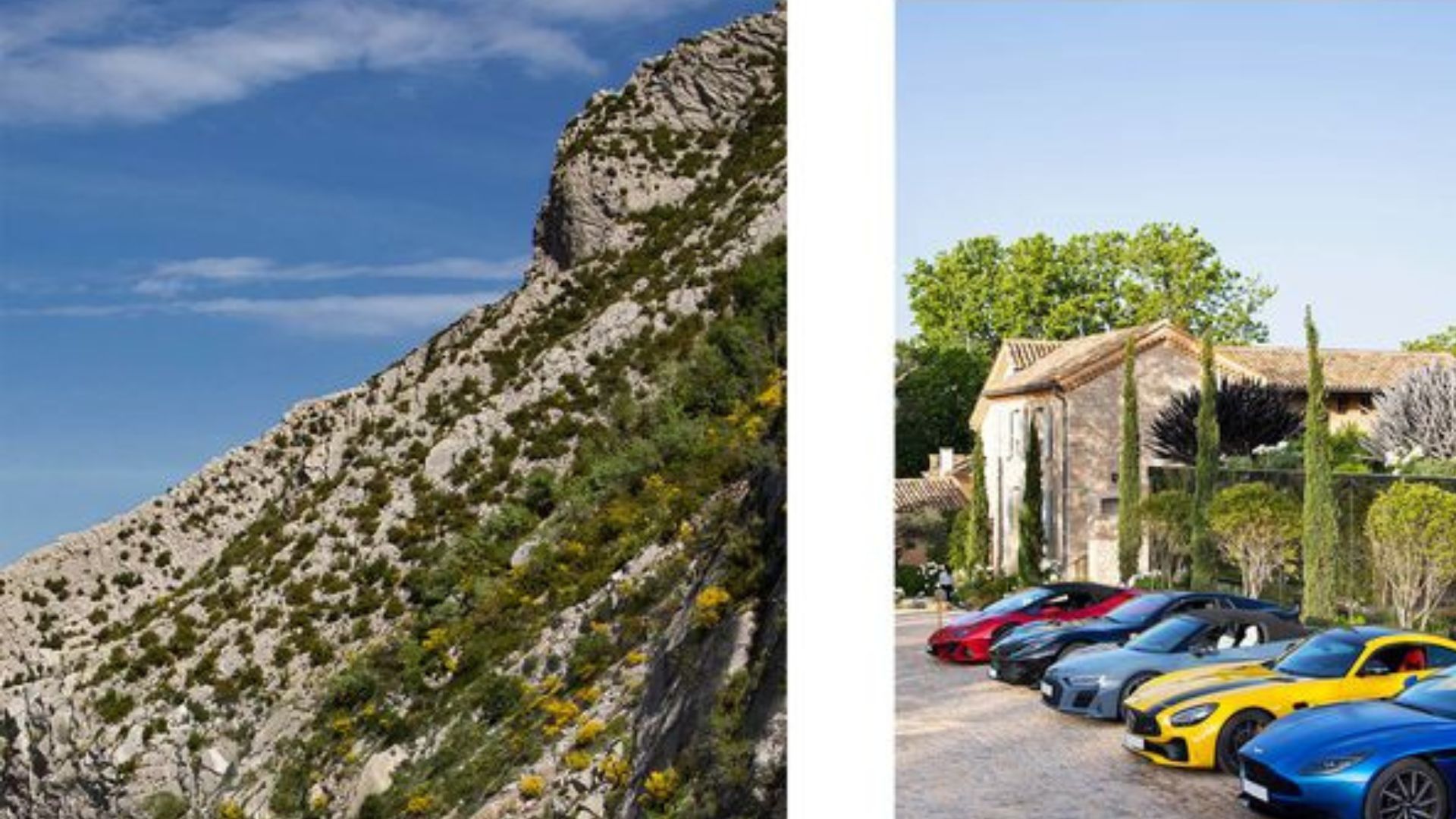 The itinerary was created by Australia-based Ultimate Driving Tours — 15-year veterans of luxury driving experiences. Before buckling in, founder and CEO Anthony Moss collected our group of 14 die-hard motorheads (and their good-natured, I'm-just-happy-to-be-in-France plus-ones) for a briefing. French driving customs were explained ("the gendarmerie is more likely to pose with the cars than ticket them," he joked), and a healthy dose of fear was instilled to ward off any recklessness ("blow a tire and all four will need replacing, which costs around USD 8,000 or INR 6,56,682"). Then there was the final benediction, delivered with an implied wink: "Some of the best movie car chases take place in this part of the world."
Early the next morning, the group was literally revving to go. At first, I was tense and shivery behind the wheel. Sure, Moss's line about Hollywood was cute, but it also conjured up thoughts of Grace Kelly and her fatal Rover crash, which took place a two hours' drive away, just outside Monaco. But the thing about driving a car worth almost a quarter-million is that it requires your full attention, pushing you to stay present. Soon, I was channelling nothing but main-character energy in a thunderous Lamborghini Huracán EVO convertible, zipping just a smidge too fast around cambered corners, up coiling hillside passes, and along balcony roads above the Gorges du Verdon and the Tiffany-blue Lac de Ste.-Croix.
Starting our drive outside of a city meant there was no preamble: I was flung into the car chase mid-scene, already in hot pursuit. The terrain was playing the part. Shaded cedar forests flickered the light and threw off a cool, loamy scent. Morning sunrays tumbled down the ravines. On straight lengths of Roman-era road, the pavement wore the lacelike shadows of pollarded plane trees. Field after field frothed with wildflowers — poppies, pink valerian, thistle — all swaying in the wake of the speeding supercars like fans at a rock concert. Occasionally, in the far-off distance, thunder threatened, crackling like vintage vinyl.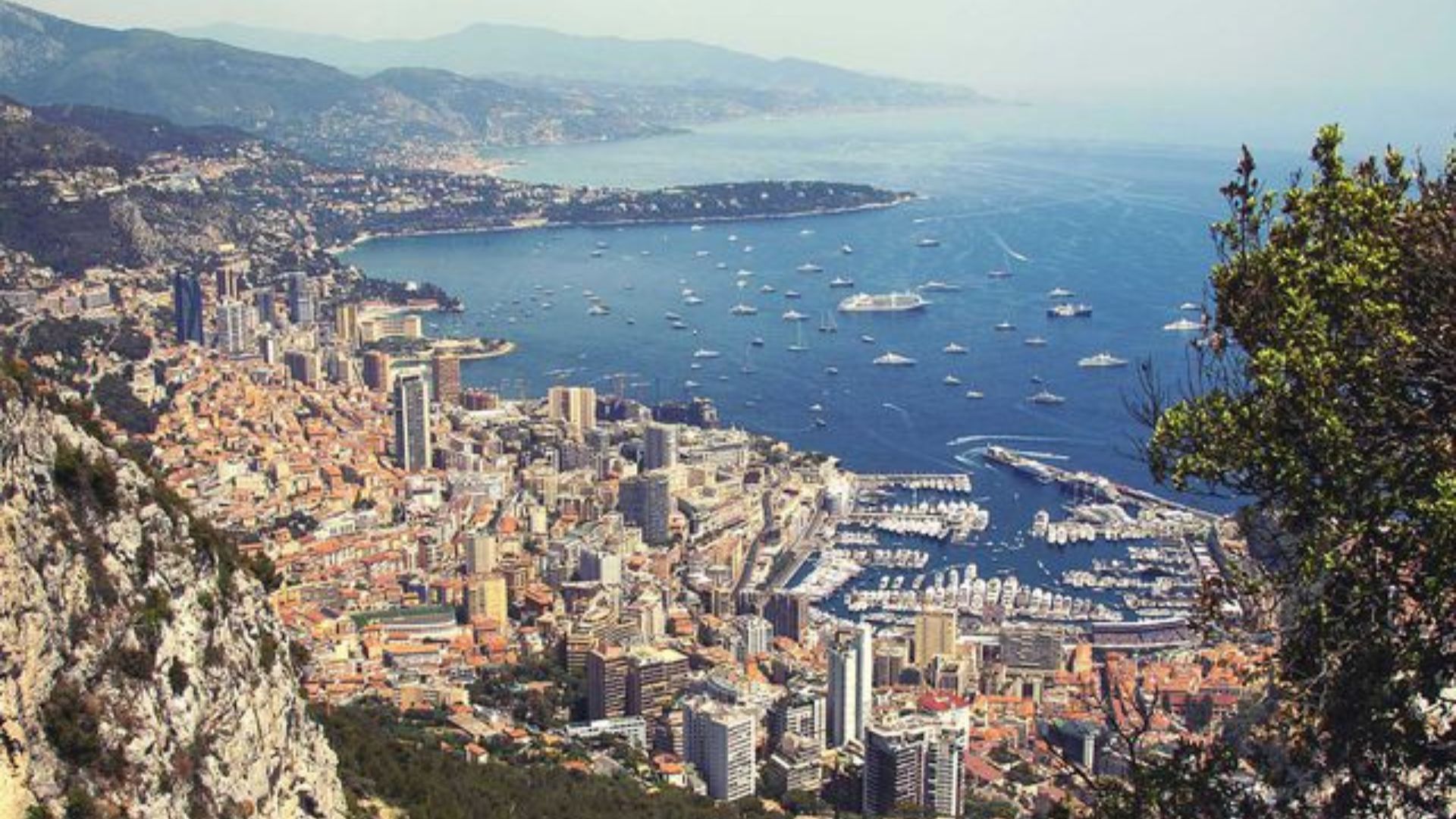 I was paired with another solo traveller, and we took turns behind the wheel. When I wasn't in the driver's seat, I stared, mesmerised by the way the high speeds rendered landscapes to smudges. Sun-dazed pastoral scenes turned into quivery brushstrokes of gold and olive that could have been painted by Cézanne, a native of Aix-en-Provence, which we would soon be driving through.
Over the course of the day, our convoy of supercars — all connected via CB radio — dipped in and out of the famed Route Napoléon, the path marched by the power-depleted leader (and his small but loyal army) after skipping out on exile in Elba. Slowing to a slink, we made our way through the village of Castellane, which dates back to Roman times and is garlanded with the waters of the Verdon River. Napoleon was said to have been welcomed with calls of "long live the emperor," but as we drove through, the residents just stared.
Over the CB radio, our lead driver (and Australian motorsports star) Dean Herridge reminded us to "keep it nice and casual," which made me laugh out loud — there was precisely nothing casual about our seven high-performance sports cars, swaggering past gurgling fountains and stone houses with peeling pistachio-green shutters. The cars weren't built for towns like Castellane, and my Lambo (yes, I now considered it mine) rode so close to the ground that I had to heave it over speed bumps like a wobbly grand-mère with a walker. But I didn't mind taking it easy, inching along so I could peer into curtained café windows, grin at unimpressed old men, and dream up another life for myself.
Every hour or so, we'd stop in one of the region's single-road, blink-and-you'll-miss-it villages to swap cars and refuel with espressos strong enough to warrant their own octane ratings. During these pit stops, chattering schoolchildren grouped around the cars, while I picked fluffy, snow-white seeds from my hair and painted my face in sunscreen.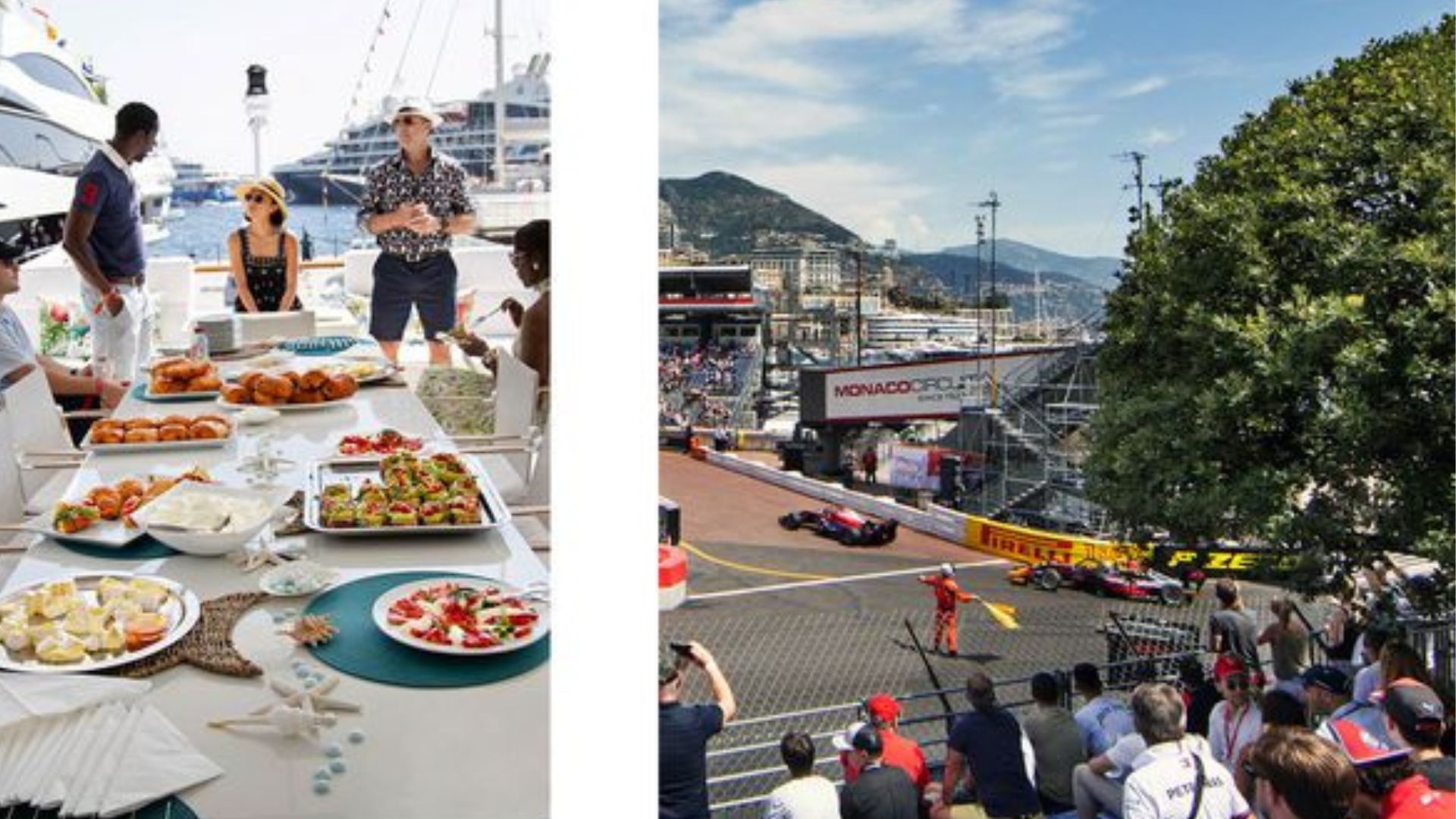 By the second day of driving, it was tops down and stereos up. I decided I liked Provence best when it didn't behave quite so nicely, refusing to play into the silver-screen fantasy: canopied cafés in Mézel, straight out of a van Gogh, blasting Nicki Minaj; the spilled-blood red of a Ferrari 488 Spider whooshing through the fields of Valensole, striped with rows of newly trimmed lavender. It was as if Peter Mayle had penned the script for the next instalment of the Fast & Furious franchise. Sort of wrong and un peu vulgaire — but terrifically fun.
The two-day driving loop through Provence was only the first part of the tour, and my group and I went on to spend the weekend in Monaco, at the deliciously ostentatious Grand Prix. It was a dramatic vibe shift. Our new base was a 173-foot Dutch superyacht, moored next to the Formula 1 paddock on Quai Antoine I, which Ultimate Driving Tours had secured along with seats on Grandstand O for front-row views of the action on the track. I'll remember this fantasy weekend in hallucinatory snatches: Race cars cornering the hairpin of La Rascasse. Spilled espresso martini, licked off my knuckles. An onslaught of spring rain, which delayed the start of the race, and the chorus of blaring yacht horns that signaled its end. The ornate wedding cake that was Monte Carlo coming alight in the blue wash of May twilight. The feeling of being, just for a moment, at the very centre of the most important unimportant thing.
I felt accomplished and fabulously exhausted by the end. After the long days of driving, my palms ached from clinging to the carbon-fibre steering wheels. I'd been called a "beast on the road" — which is a good thing, I doubled-checked — the kind of compliment I plan on dining out on for years to come. When I returned home to London, I started openly ogling the cars parked on the streets of Knightsbridge and Mayfair. And now, when I can't sleep, I find myself on my phone in the dark, browsing upcoming drives. I still don't consider myself a car person, but I will always dream of getting back on the road.
This story first appeared on www.travelandleisure.com
Main and Feature Image Credit: Emilie Malcorps
All conversions were done at the time of writing
Related: These Are The Most Expensive Upcoming F1 Races Worth Travelling For In 2023