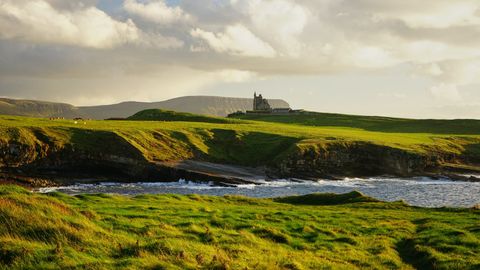 Imagine jetting off to places that not only inspire wanderlust but also offer incredible opportunities to make your goals a reality. From remote work freedom to personalised support in finding your new home and financial grants, these are some of the places that will pay you to move there.
Get ready to explore, discover and create unforgettable memories in these seven destinations around the world that offer unique incentives for you to move there.
Why do some places pay you to move there?
Some places give reasons to entice people to move there because they want to promote their culture and attract potential residents. At the same time, others call upon people to relocate in order to tackle declining population and economic opportunities.
By providing financial incentives or perks, they hope to welcome individuals who can contribute to the local economy, bring new ideas, start businesses and revitalise the community with their diverse skills and backgrounds. These programs often aim to boost tourism, stimulate local businesses, fill job vacancies and increase tax revenues.
It's a win-win situation for all those who want to explore new opportunities while making a positive impact on the places they choose to call home.
The most beautiful places that will pay you to move there
Albinen, Switzerland Tucked away in the canton of Valais, Switzerland, the idyllic mountain hamlet is home to merely 250 people. With a population this low, the Swiss government has started paying people with residency permits or any Swiss citizen to relocate to Albinen. Potential residents considering moving would receive benefits: CHF 50,000 (INR 45,63,879) per couple, CHF 10,000 (INR 9,12,776) per child and CHF 25,000 (INR 22,81,940) per adult.
Under this "repopulation" scheme, the individual has to be below the age of 45, and selected applicants must commit to residing in the village for a minimum of ten years. Moreover, they are required to invest at least CHF 200,000 (INR 1,82,55,464) in buying or constructing a home for themselves. If anyone decides to leave within ten years' time, they will have to pay back the incentive money in full.
Tulsa, Oklahoma, USA Peppered with beautiful Art Deco architecture, the city of Tulsa is famous for its remote programme. A plan for digital nomads and remote workers, the selected applicants get a grant of USD 10,000 (INR 8,30,926) and a monthly stipend to kickstart their lives as part of the Tulsa community. The programme requires only a one-year commitment.
The programme, started in 2018, requires you to meet the following eligibility criteria: Candidates should be 18 years or older; need to have full-time remote employment or be self-employed outside of Oklahoma; must be eligible to work in the United States and the selected candidates must be able to relocate to Tulsa within 12 months.
Any selected person looking for the ideal workspace or an office will be entitled to a 36-month membership at 36 Degrees North (a co-working space). Some other perks include access to community-building events, collaboration and networking with like-minded people.
For more information, visit here
Santiago, Chile Set against the stunning backdrop of the Andes mountains, Santiago is a captivating destination for entrepreneurs looking to dive into the Start-up Chile programme. Launched in 2010 by the Chilean government, this program is a springboard for selected startups, offering three distinct pathways: Build, Ignite, and Growth.
Build: A meticulously curated four-month pre-acceleration programme tailored for budding startups. Participants receive an equity-free grant of CLP 10 million (INR 9,18,173). Eligible companies must be at least 12 months old, with a chance for an additional CLP 5 million (INR 4,59,086).
Ignite: This programme spans four months and is designed for startups with a viable, market-ready product. It offers a generous equity-free funding package of CLP 25 million (INR 22,95,433), with the possibility of securing an additional CLP 25 million (INR 22,95,433). Ventures applying must be no older than three years.
Growth: For startups with established products in the market, the Growth programme offers an extensive eight-month acceleration journey. Companies receive equity-free funding of CLP 25 million (INR 22,95,433) to boost their expansion efforts.
The programme also supports women-led projects through the "Female Founder Factor" and is open to early-stage ventures across all industries.
For more information, visit here
Vermont, USA Apart from the craft breweries, a vibrant arts culture, and stunning skiing and hiking trails, Vermont is known for its worker relocation incentive programme. It was launched in 2018 in the second least populated state in the US. However, it was discontinued in 2022, and a new iteration of the same programme was launched.
To qualify for the new Worker Relocation Incentive Program, an eligible applicant on or after February 1, 2022, must:
Have moved to the state and become a full-time resident

Have a full-time remote job with an employer located outside of VT

Have a home office or a co-working space set up within VT for the out-of-state employer

The wage should be equal to or more than Vermont's wage rate.
Participants in the new programme can enjoy substantial grants of up to USD 7,500 (INR 6,23,234) to facilitate their change of residence. Upon moving to Vermont and having your application reviewed, you have the opportunity to receive reimbursement for relocation-related expenses, such as closing costs or lease deposits for a residence, moving company costs, renting moving equipment, shipping, etc.
For more information, visit here
Note: Once you have successfully relocated to Vermont, incentives are provided as reimbursement grants. However, it's important to note that grants are limited and are allocated on a first-come, first-served basis.
Ireland Moving to Ireland for the Enterprise Ireland programme is an ideal choice for anyone who wants to start their own business. Highlighting low tax and a start-up-friendly environment, the scheme provides business funding, mentoring sessions, and practical help to enter international markets.
The eligibility for this program requires you to have a product or service apt for global markets. Also, it needs to be a viable idea that creates 10 jobs in Ireland and EUR 1 million (INR 8,80,78,000) within three years of commercial sales. The HQ of your startup needs to be in Ireland. Most importantly, the founders need to have legal authorisation to work and live in the Island country.
Ireland's initiative also supports iHPSU (Innovative High Potential Start-up) looking for seed investment to grow their business.
For more information, visit here
Topeka, Kansas, USA The Choose Topeka programme is your answer to a rewarding work-life balance in Kansas. People willing to relocate will be given an incentive of up to USD 10,000 (INR 8,30,978) for renting a place of stay in the first year. An incentive of up to USD 15,000 (INR 12,46,468) will be given to all those who buy a home in Topeka.
To qualify for this programme, you must secure a full-time job in Topeka and be eligible to work in the USA. The selection confirmation is necessary before relocation. Also, the employer in Topeka must be part of the programme. All selected people need to buy or rent a home within one year of moving to Kansas' capital city.
For more information, visit here.
Candela, Italy Candela, a charming town located in the Puglia region of Italy, captures the essence of traditional Italian village life. Perched on a hilltop, the postcard-perfect town has a dwindling population of about 2,500 people.
To mitigate this issue, Candela has a well-thought-out plan. Under this programme, individuals looking for a fresh start can receive EUR 800 (INR 70,481) to relocate to the village. If you are a couple or a family, then EUR 1,300 (INR 1,14,532) or EUR 2,000 (INR 1,76,204) will be granted to you accordingly to make the village your new home. To qualify, newcomers must commit to renting a property in Candela as their full-time residence. Additionally, they need to secure employment with an annual income of at least EUR 7,500 (INR 6,60,607).
Shop the best travel experiences here
(Hero and feature image credit: Ainars Djatlevskis/Unsplash)
All currency conversions were done at the time of writing
Related: 9 Best Places To Live In Your 30s, According To Real Estate Experts
FAQs (Frequently Asked Questions)
– Which countries give maximum advantages to move in?
Switzerland and Chile give the maximum benefits in terms of financial aid, job opportunities, and the provision of a house.

– Which country pays the highest to move in?
Switzerland pays up to CHF 50,000 (INR 45,62,836) to relocate to Albinen.
– Which country pays the least while moving in?
Italy pays a minimum of EUR 800 (INR 70,481) for a move to the village of Candela.

– Do countries give money for a permanent stay?
No, none of the countries offer financial grants for permanent relocation.

– Which countries pay for work stay?
Countries such as Ireland, the USA, and Chile pay remote workers and individuals to set up or move their businesses for a chance to grow professionally.

Written By