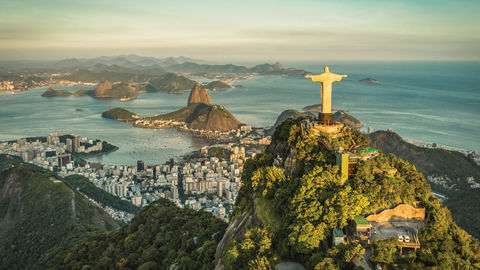 Christ the Redeemer in Rio de Janeiro, Brazil — one of the seven wonders of the world — gets a deep cleaning before reopening for tourists in the post-Corona world. By Kumar Shree
After being under partial/complete lockdown for more than almost five months, the world is gradually reopening its borders and iconic tourist spots for travellers. Having said that, international travel is finally coming back on track after months of suspended operations.
View this post on Instagram
And on that note, the Brazillian government is reopening the iconic Christ the Redeemer. Visitors will now see a cleaner version of the statue as members of the Brazilian Army and Navy deep cleaned the monument on Thursday, August 13.
The local administration has also decided to reopen many other tourist attractions in Rio de Janerio. These include the Sugarloaf attraction and the Rio Star giant Ferris Wheel, both of which reopened on Saturday, August 15.
Ticket prices have also been halved for the locals to encourage them to visit these attractions and support the revival of tourism.
View this post on Instagram
The art deco form of Jesus Christ's statue has a rather intriguing history. The 30 metres (98 ft) high statue was designed by French sculptor Paul Landowski and built by Brazilian engineer Heitor da Silva Costa. The French engineer Albert Caquot also worked in collaboration with Heitor da Silva Costa. The construction of this statue took place between 1922 and 1931, and its pedestal stands eight-metre (26 ft) tall in addition to the statue's height. Located at the peak of the 700-metre (2,300 ft) Corcovado mountain in the Tijuca Forest National Park, Christ the Redeemer symbolises peace and is considered as a cultural icon for both Rio and Brazil.
Talking about the global situation of the Coronavirus pandemic, Russia, despite facing global criticism, has launched its COVID-19 vaccine. Many other vaccines for the Coronavirus are under their final stage of trials, and the world is hopeful about receiving a vaccine soon.
Related: #SomeGoodNews: Chennai May Soon Resume International Flight Operations
Written By