Starting April 1, Bhopal and Delhi are likely to be connected via a Vande Bharat train. The news comes after the train entered Rani Kamlapati Railway Station in Bhopal on the night of March 27.
According to reports, the train was supposed to start its course from Jaipur and has come as a surprise to railway officials in Bhopal. The officials, however, are rushing through the inauguration preparations to ensure everything goes smoothly.
All you need to know about the new Vande Bharat train from Bhopal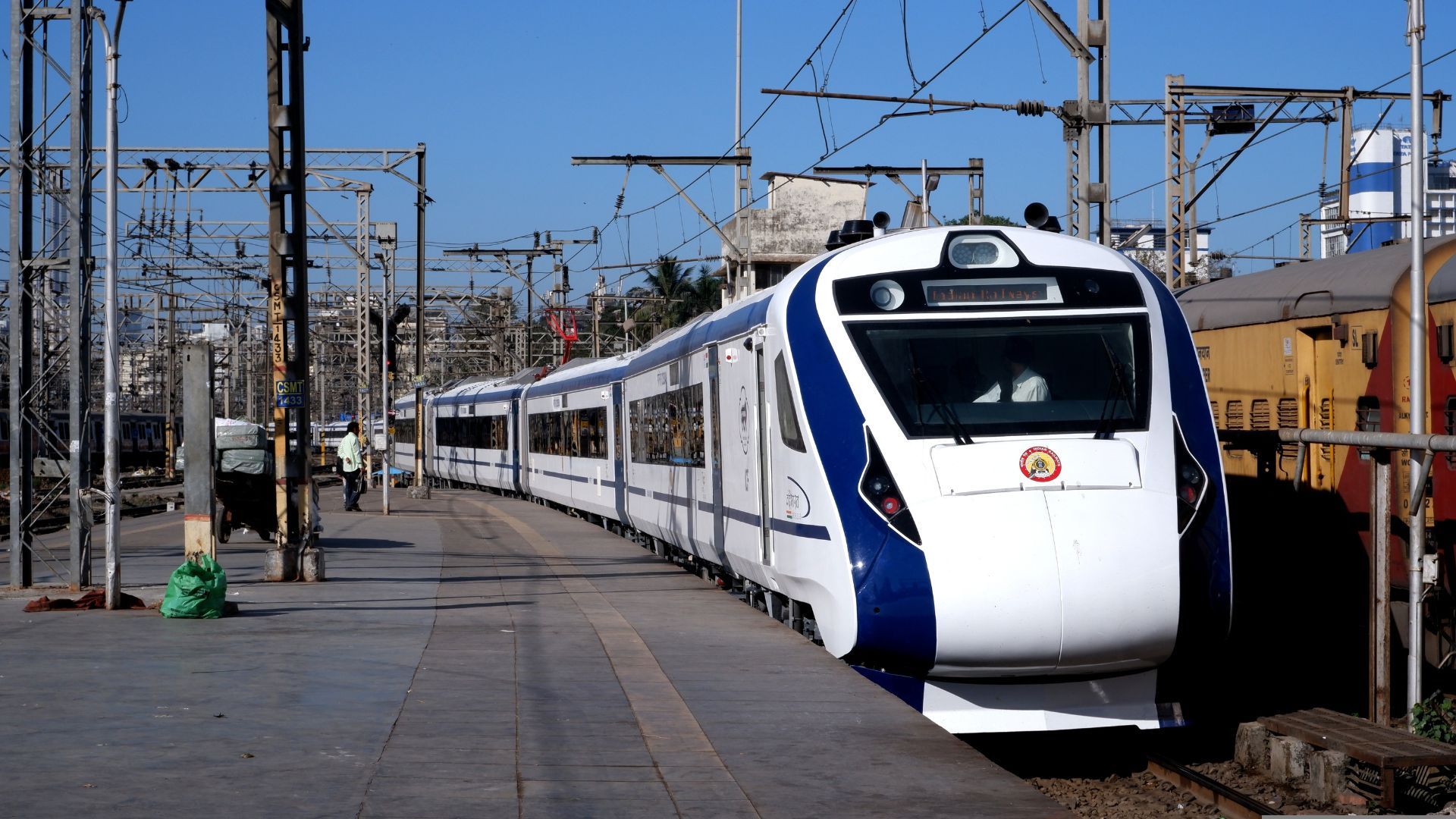 According to a report in The Times of India, the West Central Railway (WCR) officials are waiting for the green signal from the Railway Board before the train is officially launched. "We have not received anything in writing about when the train will start, but the likely date is April 1," an official told the publication, adding, "It's possible that Prime Minister Narendra Modi may flag off the train on April 1 but there is no confirmation from the PMO. We are prepared to get rolling on April 1 if we are asked to do so."
The Vande Bharat train will cover the Bhopal-Delhi distance of 709 kilometres in seven hours and 50 minutes. This is about an hour less than Shatabdi Express, which is the current fastest train on the route. It'll complete the journey via Agra Cantt. station, providing additional connectivity to this popular tourist destination.
Not just that, the Vande Bharat train is scheduled to run early morning, according to reports. It'll start in Bhopal at 5:55 am, reach Agra at 11:40 am (where it will halt for five minutes) and finally reach Delhi at 1:45 pm. This comes as a much-needed respite for passengers from Bhopal, who had to reach Delhi a day prior in case they had to board an international flight in the afternoon from the national capital.
The bullet train-shaped carrier has reached up to 180 kmph speed in test runs but acquires a maximum speed of 130 kmph on its routes for safety concerns. The fully air-conditioned train has 16 coaches, which come with GPS-based infotainment systems, CCTV cameras, WiFi as well as bio-vacuum toilets. Not just that, these trains have an engine-less, self-propelled system that allows for faster acceleration and deceleration, reports add. The Bhopal-Delhi train will be the 11th such carriage to run in India.
Hero and Featured Image credit: Shutterstock
Related: Everything To Know About Vande Bharat Express Trains: Cost, Routes And Schedules