Auckland has been having a moment lately, hosting America's Cup and unveiling a spate of new developments. The most recent addition is Commercial Bay, which has revolutionised the CBD's retail and hospitality scene. There's also the reinvigorated Viaduct Harbor, with several new luxury hotel offerings, and the Britomart precinct – an exquisite industrial transformation that has been two decades in the making. By Amy Louise Bailey
Regardless of these world-class developments, most of Auckland's charm lies in its natural beauty, with pristine beaches, verdant volcanic peaks, and twin harbours facing the Pacific Ocean and the Tasman Sea.
International travellers often view Auckland as a stopover on the way to Queenstown or The Bay of Islands, but there are many reasons to make it a destination on any New Zealand itinerary and spend at least a few days experiencing all of the magical things it has to offer.
Time Zone
New Zealand Standard Time (NZST).
Best Time to Go
The best time to go is during New Zealand's summer, ideally between December and the beginning of March. A big part of New Zealand's appeal is its natural beauty, and all of the outdoor activities around the city are definitely best experienced when it's warm and sunny.
Summertime also brings a lot of music and arts festivals (including Wondergarden, St. Jerome's Laneway Festival, and Splore), and every January, Auckland's version of Wimbledon takes place in the city at the ASB Classic tennis tournament.
Things to Know
Auckland is New Zealand's largest city, where urban life and natural splendour intersect. You can easily walk around the central business district, but the best way to properly explore the city is by car, as the key suburbs are quite spread out and public transport can be indirect and time-consuming. It's definitely worth visiting Newmarket, Ponsonby, Parnell, and Takapuna over on the North Shore while you're there – there are some beautiful beaches and fantastic cafes and boutiques.
Locals are friendly and always willing to provide directions. It's also a safe place with a very low crime rate, which is another reason why it's often listed as one of the world's most livable cities.
Tipping is not the norm in New Zealand, though some travellers opt to add gratuity when dining out.
Currency: NZD
(check the current exchange rate).
Language: English
Calling Code: +64
Capital City: Wellington
How to Get Around
Trains: The train system in Auckland is not quite as extensive as what you would find in other metropolitan cities, but there are four main lines that connect to the Britomart Train Station. It's a relatively new development, so everything is very clean and modern.
Ferries: Fullers and Sealink both operate from downtown Auckland and provide routes to Devonport, Waiheke Island, Rangitoto, Hobsonville Point, and Half Moon Bay. It's a scenic way to travel around the city.
Taxis: Corporate Cabs and Co-op Taxis are the main driver services in Auckland. Both are clean and reliable with friendly drivers. It should cost under $75 (INR 5,582) from the airport to the central business district, regardless of the traffic.
Buses: CityLink buses run regularly and have stops all around Auckland. This map illustrates the main routes. There are also bus services that cater to wider suburban areas but beware of hopping on during rush hour as the motorways can get very congested.
Car apps: Uber and Ola are the main car apps used in Auckland, both with comparable pricing.
Best Hotels
Park Hyatt Auckland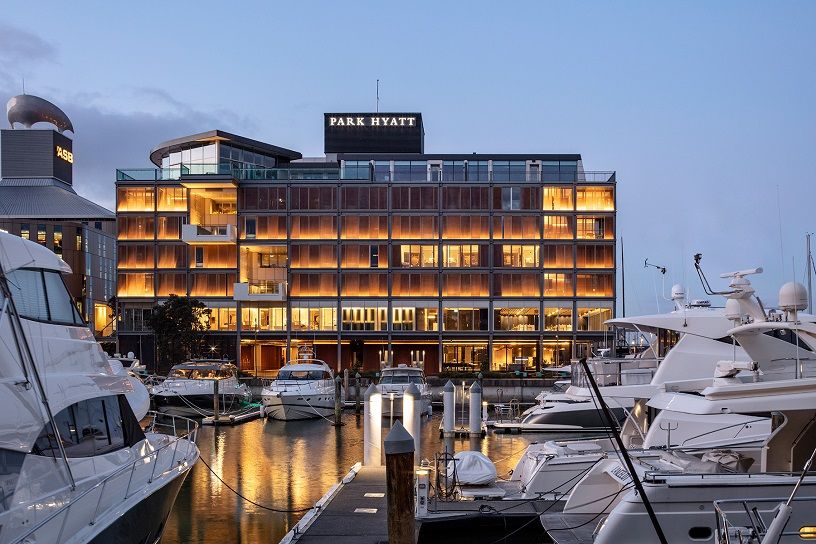 Address: 99 Halsey Street, Auckland, 1010, New Zealand
Phone: +64 9 366 1234
Occupying a prime waterfront position in Wynyard Quarter, Park Hyatt is Auckland's glossiest new luxury hotel, perfectly appointed for the international jetset. It features four restaurants and bars, a day spa, a fitness centre, and versatile event spaces. There are 195 spacious rooms (double the size of standard rooms in the city), including 23 suites with panoramic harbour views. In classic Park Hyatt style, the decor is sleek and modern, and there are references to New Zealand's indigenous culture throughout.
The Hotel Britomart
Address: 29 Galway Street, Britomart, Auckland, 1010, New Zealand
Phone: +64 9 300 9595
Britomart has been completely reinvigorated over the past 20 years, and this highly anticipated hotel is the precinct's crown jewel. The Landing Suites are particularly notable, each furnished with elegant interiors and three with garden terraces and stunning views of the Waitemata Harbor. It's the perfect option for travellers that want to be right in the thick of it, as it's surrounded by the central business district's best shopping and dining, as well as major transportation hubs. Another highlight is Kingi, the hotel's vibrant all-day restaurant from the culinary masters behind Orphan's Kitchen.
QT Auckland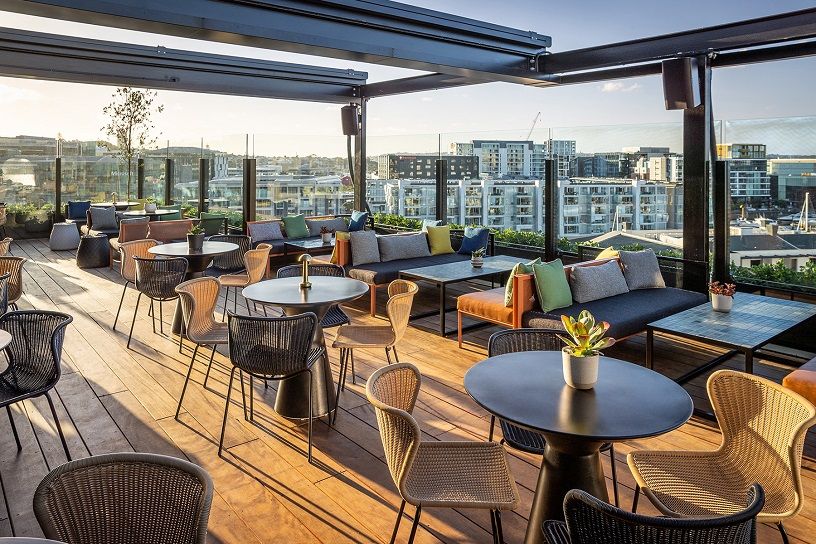 Address: 4 Viaduct Harbor Ave, Auckland, 1010, New Zealand
Phone: +64 9 379 9123
Following successful outposts in Queenstown and Wellington, the QT opened its doors in Auckland's Viaduct last November and swiftly became popular with both tourists and local revellers, thanks to its sprawling rooftop bar. The vibe is comparable to the likes of The Standard and W Hotels, with an eccentric, Millennial-focused take on luxury. Local influencers have been engaged as collaborators to help keep guests in the loop with the best the city has to offer; there's even a 'Director of Chaos' that can curate an extravagant night on the town.
Hotel Fitzroy
Address: 43 Richmond Road, Grey Lynn
Phone: +64 9 558 1955
For travellers seeking more of a neighbourhood vibe, Hotel Fitzroy is an excellent option, located in a heritage villa in the backstreets of Ponsonby. It's within walking distance of many of the city's trendiest cafes and cocktail bars, and its low-key, boutique atmosphere offers an authentic look at how locals live. There are only 10 rooms (two of which are considered luxury suites), so it's very intimate. Breakfast is served in-room and in the evening drinks and hors d'oeuvres are provided in a social setting in the library.
Sofitel Auckland
Address: 21 Viaduct Harbour, 1010, Auckland, New Zealand
Phone: +64 9 909 9000
Since opening in 2012, The Sofitel has been considered Auckland's leading luxury hotel, and has been the preferred address for celebrities and dignitaries visiting the city. It recently underwent an extensive makeover, which was unveiled last October, just in time for the America's Cup events. The result is a chic, contemporary hideaway with a distinctly French flair. Hermès amenities are included in the rooms and there is an opulent new spa with state-of-the-art accoutrements and treatments to rejuvenate guests after a long flight (of which most are, unless you're coming from Australia). Opt for the Opera Suite for a truly luxurious experience.
Best Restaurants
Daphnes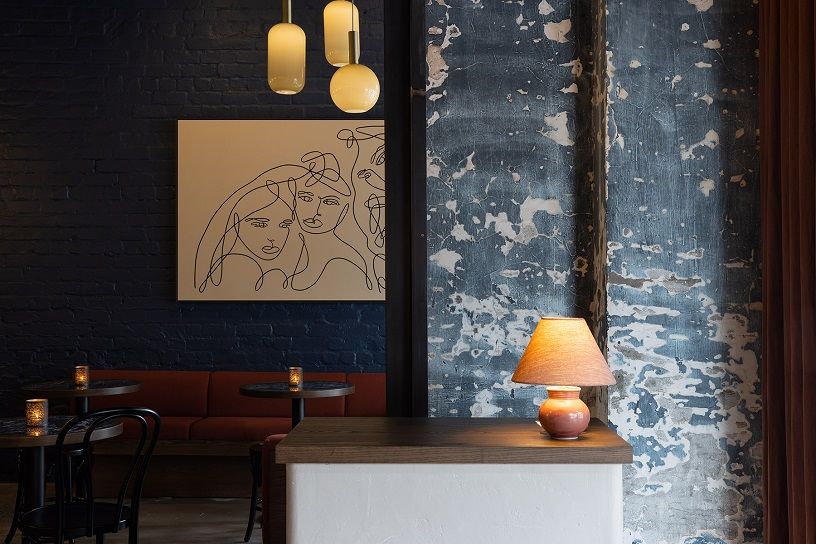 Address: 71 Ponsonby Road, 1011, Auckland, New Zealand
Phone: +64 21 906 815
Inspired by a sabbatical around Europe, the award-winning restaurateurs behind Odette's have brought a slice of Greece to Ponsonby. The convivial space is imbued with a Mediterranean flair, with warm terracotta tones and multiple indoor and outdoor dining options. On the menu, you'll find a modern take on traditional Greek fare: souvlaki, feta salads, whole flounder, spanakopita, and mezze dishes, best-experienced family-style. Daphnes is one of the city's liveliest new restaurants and is one to mark on any Auckland itinerary.
Amano
Address: 66-68 Tyler Street, Britomart, 1010, Auckland, New Zealand
Phone: +64 9 394 1416
Auckland's culinary credentials have been significantly elevated by Amano owner, Hipgroup (recently acquired by Savor). Each of the group's locations around town has a solid formula: inventive seasonal cuisine, chic interior décor, and a character that always feels vibrant and suited to the neighbourhood. Amano is the perfect example, presiding in a century-old, exposed brick building in Britomart, with a lively atmosphere and appealing menus built around provenance. Catering to the needs of city denizens, the restaurant offers an elegant dining space that is the perfect starting point for a night out, alongside a bakery with a delicious lineup of sandwiches and pastries to-go.
Ada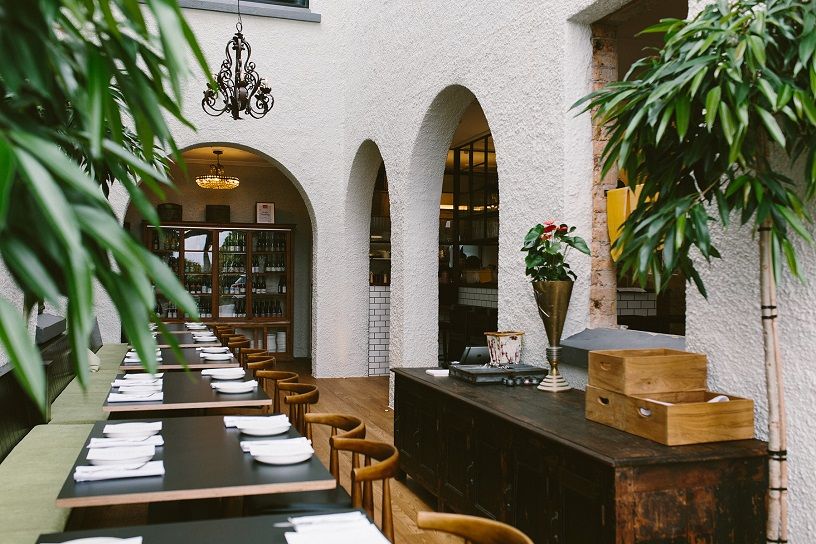 Address: The Convent Hotel, 454 Great North Road, Grey Lynn, 1021, Auckland, New Zealand
Phone: +64 9 883 4454
Ada is one of Auckland's coolest new restaurants, located within the new Convent Boutique Hotel in Grey Lynn. Italian-inspired fare is served in a rustic, airy space that caters to both large and small groups. Some of the menu highlights include handkerchief pasta with pork ragu and ricotta, pizza fritta with nduja, taleggio, and oregano, and chocolate panna cotta with hazelnuts. The cocktails are also excellent.
Barulho
Address: 2-16 Watt Street, Parnell, Auckland, 1052, New Zealand
Phone: +64 9 309 0277
Barulho has enlivened Parnell's dining scene, serving a rotating menu of Spanish tapas and sharing plates, fresh out of a charcoal oven. Some of the star dishes include the seafood cazuela, the smoky braised lamb, the beef empanadas, and the paprika-grilled octopus. The desserts are also worth sticking around for; try their local rendition of the classic Portuguese custard tart, topped with black doris plums, or the churros with dark chocolate sauce and cinnamon sugar.
Onslow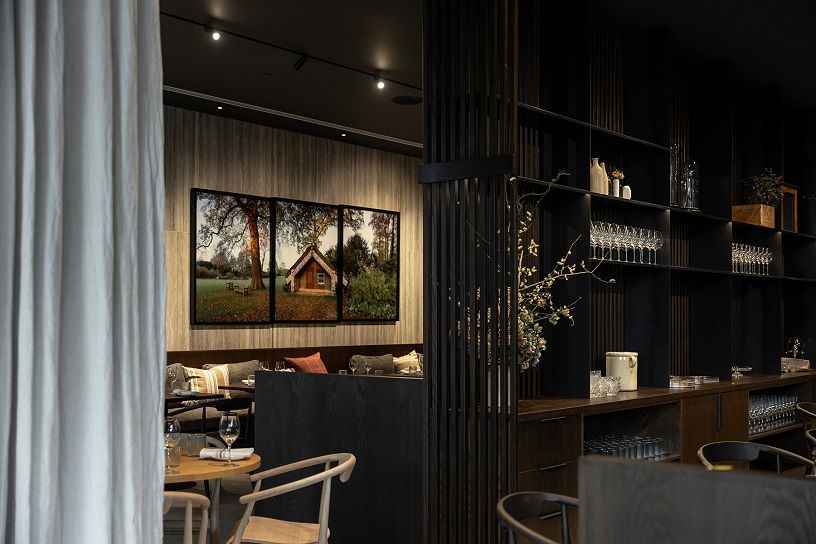 Address: 9 Princes Street, Auckland CBD, Auckland 1010, New Zealand
Phone: +64 9-930 9123
Josh Emmett is one of New Zealand's most admired chefs with several successful restaurants to his name (including Queenstown's Rata, The Oyster Inn, Madam Woo, and formerly, Ostro). His newest venture, Onslow, is located at the base of the new luxury residential development, The International, right in the centre of the city's main business hub. It's a polished space that feels refined, and somewhere in between a bistro and fine dining. The menu is filled with innovative variations on recognisable staples: fried chicken with caviar, a crayfish éclair with spiced bisque, and beef with braised short rib, parsnip crème, and port truffle jus.
Lilian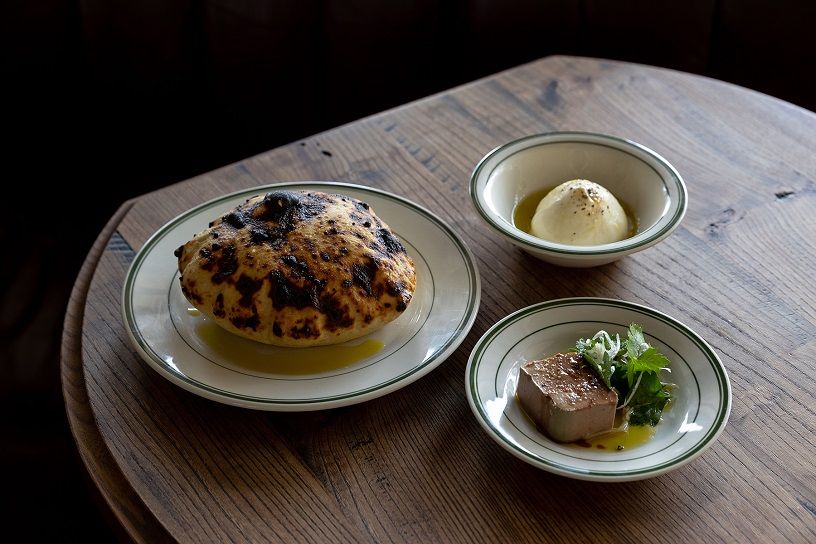 Address: 472 Richmond Road, Auckland, 1021, New Zealand
Phone: N/A
This charming new neighbourhood restaurant offers crowd-pleasing dishes that are delicious and reasonably priced. There are pan-European sharing plates, woodfired pizzas, wines sourced from some of the world's best wine regions, and delicious cocktails, including the hit Guava Sour and an Espresso Martini with salted caramel vodka.
Things to Do
Matakana
Address: Matakana, New Zealand
Matakana is Auckland's version of Napa Valley, dotted with vineyards and rustic al fresco restaurants. The most interesting one to visit is Brick Bay, which has a sculpture trail with contemporary installations spread throughout a serene bush path. On the weekends, there is a Farmer's Market hosted in Matakana Village, where you can buy artisan cheeses, pastries, pies, crepes, and condiments. It's also worth visiting Omaha Beach or Tawharanui Regional Park while you're in the area, which each take less than 15 minutes by car.
Auckland Art Gallery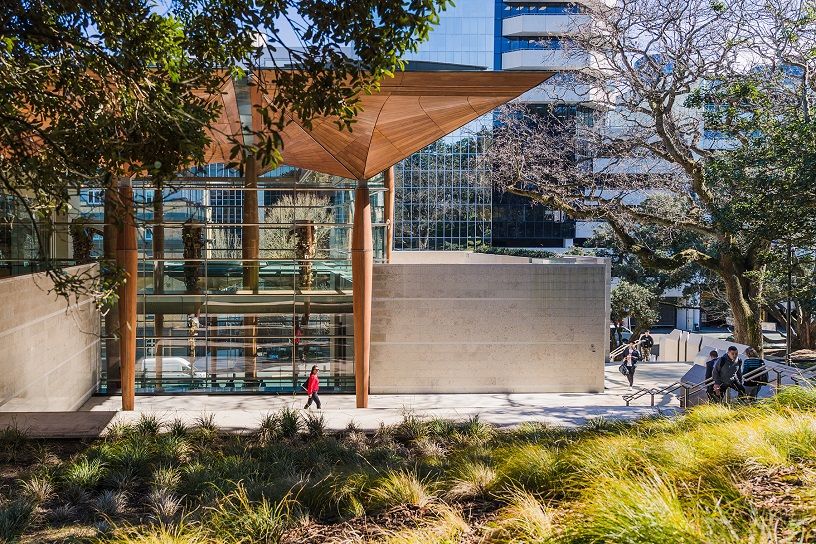 Address: Wellesley Street East, Auckland CBD, Auckland 1010, New Zealand
Phone: +64 9-379 1349
Auckland Art Gallery is New Zealand's largest art institution. It's an integral part of the city's cultural scene and the building itself is an architectural delight, receiving a variety of global awards. There are currently 17,000 artworks within the collection, including an impressive range of historic and contemporary paintings, sculptures, and prints. In addition to showcasing local artists, it's hosted a variety of international exhibitions, including Yayoi Kasuma's Instagram-friendly 'Obliteration Room' and classic masterpieces from the likes of Monet, Renoir, Magritte, Degas, and Van Gogh.
Waiheke Island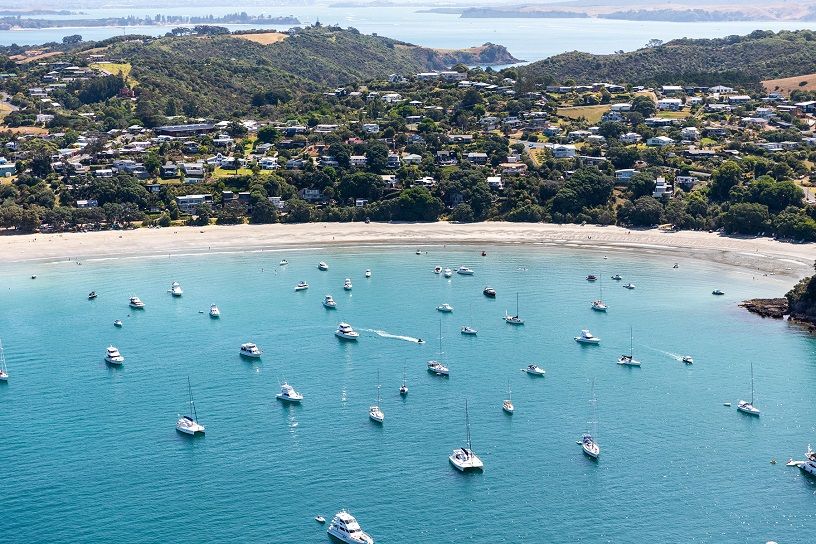 Address: Waiheke Island, New Zealand
Venture over to Waiheke Island for a day trip and explore the beautiful vineyards. There are several that are particularly notable, including Tantalus Estate and Mudbrick (which both boast elegant restaurants that are perfect for celebrating special occasions), and Man O'War, which is only accessible via boat. There are many beautiful beaches to visit (Oneroa, Palm Beach, and Onetangi are some of the best), and it's worth making a trip to The Island Gelato Co. in Oneroa Village for a scoop of amaretto ice cream. From downtown Auckland, it's a 30-minute ferry ride, or if you're feeling extravagant, charter a helicopter and enjoy the spectacular views from above.
Auckland Museum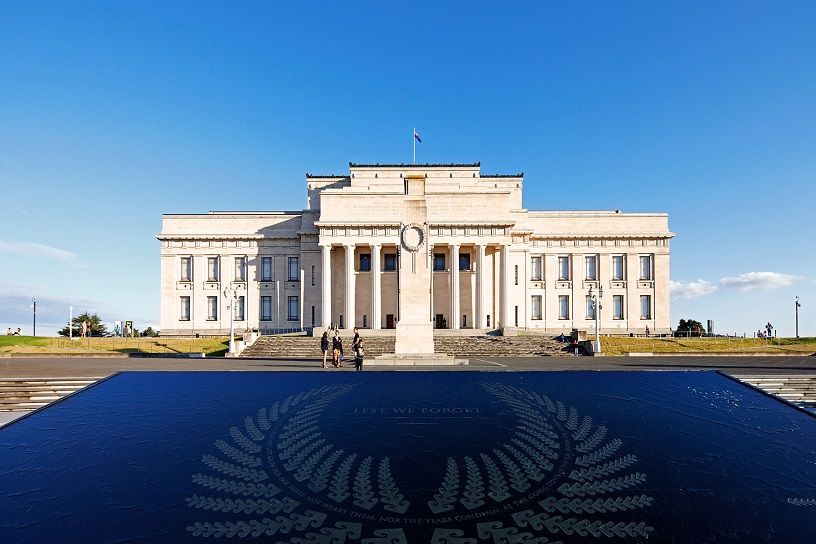 Address: Parnell, Auckland 1010, New Zealand
Phone: +64 9-309 0443
Housed in one of the country's most magnificent heritage buildings, The Auckland Museum provides an insight into New Zealand's origins and evolution. The permanent collection features a natural history gallery, a significant collection of Maori artefacts, and a war memorial to honour those who served. The museum offers limited exhibitions on rotation.
North Head Historic Reserve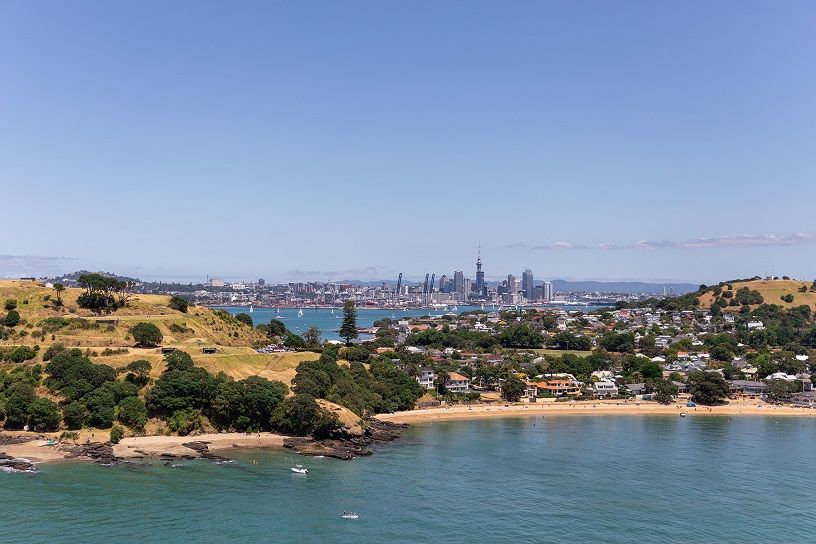 Address: Devonport, Auckland 0624, New Zealand
Phone: +64 9-379 6476
Head over to Devonport on the North Shore and walk around North Head Historic Reserve. The volcanic mountain is the country's most significant coastal defence site, with military relics that are still intact from the 1940s, built in anticipation of an invasion that never occurred. Its position affords some of the most stunning views of the Hauraki Gulf, the Auckland skyline, and Cheltenham Beach below.
Best Shopping
La Cigale French Market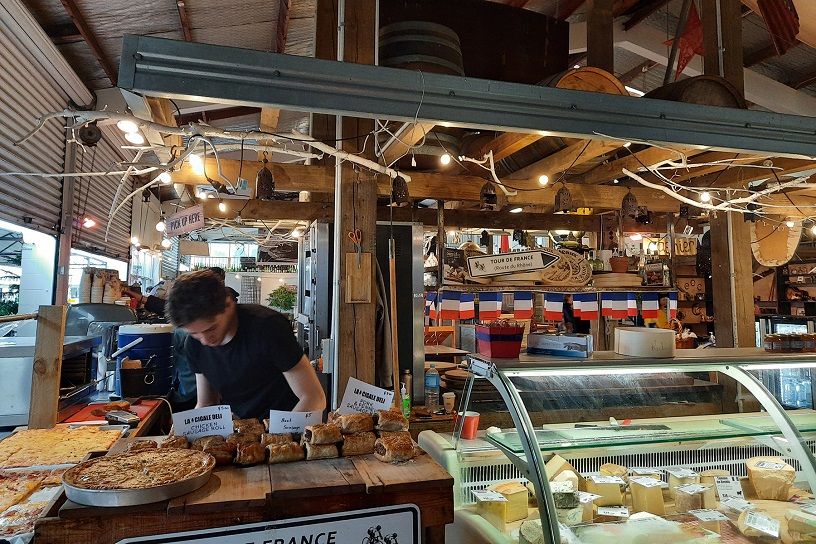 Address: 69 Saint Georges Bay Road, Parnell, Auckland 1052, New Zealand
Phone: +64 9 366 9361
People go to La Cigale for the atmosphere as much as they do for the shopping. It's bustling on the weekends, with a variety of artisan vendors selling an incredible selection of food, including almond croissants, paella, crepes, beef bourguignon pies, bacon and egg brioche buns, and organic juices. The main boutique offers a chic selection of homewares, fashion, and decorative items, primarily sourced from France (it's a great place to pick up a small gift or souvenir). Wandering around La Cigale is a lovely way to spend a morning, especially on a sunny day. Skip brunch and embark on your own street food degustation tour here instead.
Karen Walker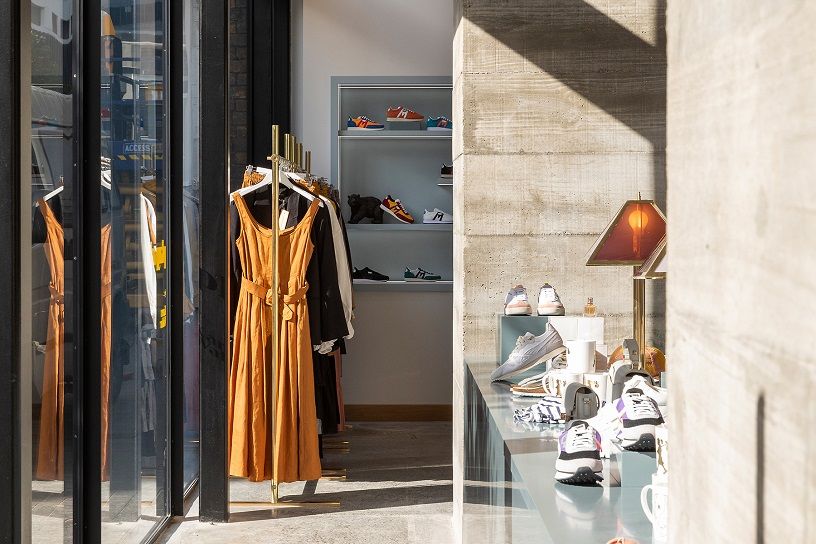 Address: Ground Floor, The Hotel Britomart, 31 Galway Street, Auckland, 1010, New Zealand
Phone: +64 9 309 6299
Karen Walker is New Zealand's most internationally renowned fashion designer, with a distinct style that plays between masculine and feminine. Her collections are timeless and often feature elegant baby doll dresses, floaty chiffon blouses, vibrant signature prints, and some of the very best tailored suits around. Eclectic eyewear has also become a hallmark of the brand, as have her jewellery collections with whimsical motifs, including the signature Runaway Girl. The newest boutique, Playpark by Karen Walker, is located on the ground floor of Hotel Britomart, and features Walker's current-season collections, alongside an exclusive edit of pieces from some of her favourite brands.
Smith & Caughey's
Address: 253-261 Queen Street, Auckland CBD, 1010, New Zealand
Phone: 0508 400 500
Smith & Caughey's is Auckland's version of Saks, featuring an expansive range of designer fashion brands, beauty products, handbags, and homewares. The iconic department store first opened in 1880 and has been a bastion of style and celebration ever since. The original Queen Street location has a distinct art deco-style and looks as though it could easily be recast in Manhattan, with an old-world charm that's very unique in the young city. The top-level is dedicated to entertaining, with exquisite dinnerware from Versace, Waterford, and Vera Wang (among other leading brands), and there's a Bennett's Chocolate boutique with an incredible selection of handmade chocolates (try the white chocolate and caramel truffles with Feijoa vodka – they're divine).
Kate Sylvester
Address: 134 Ponsonby Road, Ponsonby, Auckland, 1011, New Zealand
Phone: +64 9 360 5283
Since launching her namesake brand in the early '90s, Kate Sylvester has evolved into one of New Zealand's most adored and iconic brands. Her chic ready-to-wear collections are designed to outlast trends and are inspired by things that she loves, be it art, music, or literature. Everything is produced locally, and the designer cofounded Mindful Fashion New Zealand – a collective that is committed to supporting the local textile industry. There are three boutiques in Auckland (Ponsonby, Newmarket, and Britomart) which all carry her main collection, diffusion line, Sylvester, and the designer's exclusive eyewear, footwear, and jewellery collections.
Simon James Store
Address: 230 Jervois Road, Herne Bay, Auckland, 1023, New Zealand
Phone: +64 9 376 6955
Design lovers will adore Simon James Store, which offers a refined edit of furniture, homewares, beauty products, and fashion. Here you will find renowned global brands such as Tom Dixon, Aesop, Mattiazzi, and Oliver Peoples, alongside show-stopping decorative accents and styles from burgeoning local fashion darlings, Georgia Alice and Paris Georgia. There are two boutiques in Auckland, one in Herne Bay and one in Newmarket, both conveniently close to some great local cafes.
Ruby
Address: 4 High Street, Auckland CBD, 1010, New Zealand
Phone: +64 9 303 2128
Ruby is a beloved New Zealand fashion brand with a chic and playful aesthetic. Ladies in the market for a new look are always guaranteed to find something that they love here, whether it's a pair of heeled sandals, versatile wardrobe staples, or a stylish seasonal dress. Everything is wearable and reasonably priced and there are several boutiques located in key shopping districts throughout Auckland (High Street in the central business district, Newmarket, and Ponsonby).
Muse
Address: 11 Teed Street, Newmarket, 1023, Auckland, New Zealand
Phone: +64 9 520 2911
Muse is a multi-brand boutique with a curated edit of contemporary fashion from local and international designers. There are locations in both Ponsonby and Newmarket, each decorated with gorgeous Millennial pink interiors. Here you will discover elevated essentials from fresh local brands like Harris Tapper and Rebe, and cosy staples from Muse's in-house cashmere line that is crafted in Nepal.
Neighbourhoods to Know
Ponsonby: Like many reinvigorated areas in Auckland, Ponsonby has blossomed over the past 20 years. It's renowned for its low-key but vibrant nightlife, trendy restaurants and cafes, and contemporary boutiques. It's also home to Ponsonby Central, which is akin to Chelsea Market in New York, with a variety of eateries, bars, and social spaces that are always bustling.
Parnell: Parnell is Auckland's oldest neighbourhood and showcases some of the city's best architectural treasures. Take in the quaint Victorian homes or stroll around the upmarket boutiques and cafés.
Mission Bay: At Mission Bay, you'll find some of Auckland's best beaches with spectacular views of the harbour. Close by are a number of cafés and restaurants to relax at after spending your day on the water.
Herne Bay: Architecture lovers absolutely need to add Herne Bay to their itinerary as the neighbourhood offers some of the city's most stunning homes — many dating back to the 1800s. Its close proximity to Ponsonby makes it an easy afternoon visit.
Weather
Go by Seasons: The temperatures remain fairly constant in Auckland, varying not a lot between seasons.
January: 16°-25°
February: 16°-26°
March: 15°-22.7°
April: 12.7°-20°
May: 10.5°-17.7°
June: 8.3°-15.5°
July: 7.2°-14.4°
August: 7.7°-15°
September: 9°-16°
October: 11°-17.7°
November: 12°-19°
December: 15°-22°
Apps to Download
Uber: Ridesharing.
MetService: Weather.
Google Maps: Directions.
Related: A First-Hand Account Of A Campervan Trip Across New Zealand