A Home Away From Home: These 4 Places In Colombia Offer Comfort And The Beauty Of Nature
Nursing a broken heart, a solo traveller falls in love with Colombia's breathtaking nature, friendly locals, and promising resurgence from a tragic past. By Divya Punjabi
Experience the best of Colombia with us
Tears rolled down my face as I sipped on wine in an Emirates flight. I was flying from Dubai to Rio de Janeiro—the 15-hour flight being one of the longest I had ever taken. But that wasn't why I was crying. I had just had my heart broken and left it behind. Why was I drinking wine? Because I was celebrating the act of embarking on my life's most awaited adventure: travelling to an unknown land all by myself.
Colombia wasn't always my dream destination. In fact, I knew very little about it. That's exactly why it fit my description of a 'somewhere unknown' in a 'land far, far away'. Just the place for an adventure at 27 years of age. My career was going nowhere exceptional and my love life had just gone down the drain. I decided it was time to reboot my life. So, I headed to Bogotá for a six-month-long 'Teach English' programme piloted by the government of Colombia.
When I landed at Bogotá, the airport flummoxed me and I couldn't find my luggage or guide. I knew not a single word of Spanish. So, I mimed my queries to the airport crew. My bilingual guide, eventually found, held my hand as she took me around the La Candelaria neighbourhood in broken English.
BOGOTÁ "A must-see is the Lost City of the Incas. Machu Picchu is the most gorgeous site of ancient ruins in the world. I'd definitely recommend it," said Louis, a traveller I met during my stay at Explora Hostels. As travellers flitted in and out of the dorm-like backpacker's hostel, they often made casual conversation with the receptionist and one another. My eyes feasted on the pastel hues of colonial architecture that La Candelaria proudly displayed. Downtown is dotted with hostels, restaurants, museums, churches, and bars. Its public squares and museums tell epic tales of the city's past. The colonial-era barrio is centred around Plaza de Bolívar, which can be recognised by a bronze statue of "El Libertador" Simón Bolívar in its centre. Travellers, lugging shoulder-high backpacks, wandered around the city eager to swap stories with strangers. I quickly learnt that it was customary to share tips with passers-by. Striking friendships and learning about Colombia was easier than going to the local bookstore and buying a guide. The locals, too, were eager to erase the place's dubious drugs-addled reputation and went out of their way to help travellers discover their beautiful country.
It took me a few weeks to settle into my official routine. The initiative was one of massive scale: nearly 150 young international persons had been invited to Bogotá to participate in a linguistic and cultural immersion programme. I began to pick up bits of the local language since my students were keen on chatting with me in rapid Spanish. They were quick to recommend places they'd visited, and it was here, sitting in a classroom of a public school in Bogotá, that I built my bucket list of Colombian destinations.
MEDELLÍN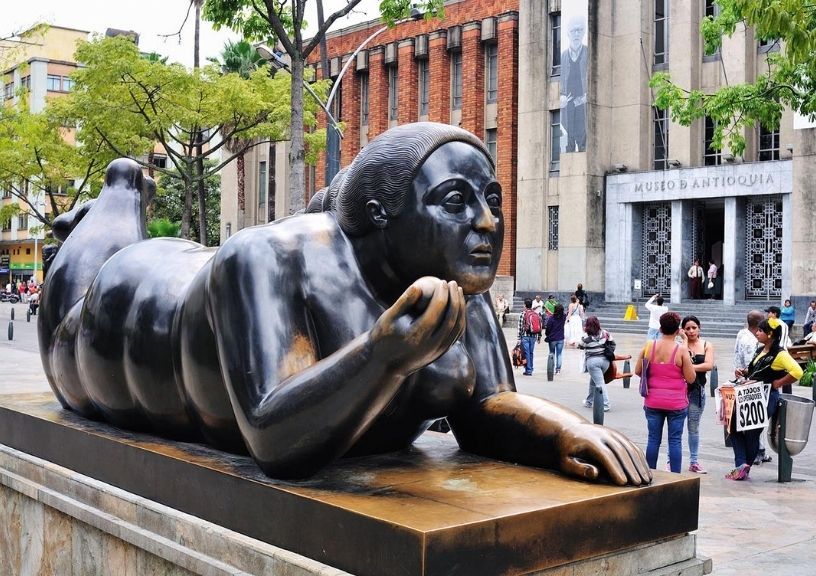 The first place on my list was Medellín. The country offers no-frills flights that, if booked early enough, are within the budgets of travellers living hand-to-mouth. Warmer than Bogotá, which was lashed by cold gusts, Medellín bore an uncanny resemblance to my home city, Mumbai. Its nightlife had a casual chill that hung around the bars and restaurants, and the Aburrá valley sat casually amid tall offices. Medellín's citizens, called Paisas after the region Paisa, are Colombia's urban chic exuding ample culture and a cool demeanour. I discovered an exquisite vegan restaurant called Verdeo, which drew me in with its bright exteriors and a menu littered with avocado, beans, and rice. You can dip into the city's wounded past at Museo Casa de la Memoria, which reflects the history of violence and armed conflict in the country, or visit La Comuna 13 with a local guide—what was once one of the most dangerous neighbourhoods in the world is now a colourful cornucopia of street art. Medellín's rich history is also on display at Museo de Antioquia, Casa Museo Pedro Nel Gómez, and Museo de Arte Moderno de Medellín in various forms.
SANTA MARTA AND CARTAGENA My next destination in Colombia was Santa Marta, a bustling port along the Caribbean Sea that is known to have been the first Spanish settlement in the country. I was making the most of public holidays and long weekends for my getaways, opting for budget flights costing USD 100 (INR 7,627) per trip. Before I flew Avianca, my knowledge of the airline was limited to a 1989 terror attack where a domestic flight was bombed by the Escobar-founded Medellín Cartel.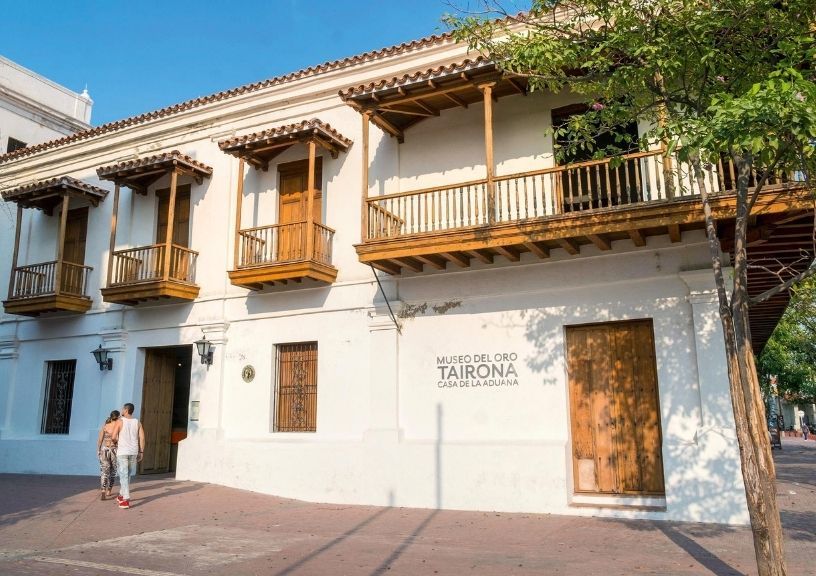 Santa Marta gave me the impression of the plainest Colombia would get—and that wasn't plain at all. All that glitters is not gold, but the gold in Museo del Oro Tairona certainly is. Among the unique museum's artefacts are jewels from the Nahuange and Tairona periods. The colonial building itself, Casa de la Aduana (Customs House), is familiar to the visitors who have read Gabriel García Márquez's No One Writes to the Colonel. The museum also pays tribute to Simon Bolívar, who died in Santa Marta in 1830. Meanwhile, Tayrona National Park offers breathtaking hikes through a dense rainforest, beautiful beaches, and coastal lagoons.
Around four hours southwards on the Caribbean Sea coast lay my next pit stop: Cartagena. It turned out to be a honeymooners' paradise. Founded in the 16th century, the walled Old Town offers gorgeous backdrops for bridal photoshoots with its colourful colonial structures and cobblestoned streets. This UNESCO World Heritage Site charmed me with its ample bougainvillaea and pastel cafes. The Rafael Moneo-designed Museo del Teatro Romano allows you to explore the city's urban history, including a restored Roman theatre dating back to the 1st century BCE, while Museo Nacional de Arqueología Subacuática lets you delve deep into underwater archaeology. As I wandered Cartagena's streets—dotted with couples in love—I knew my heartache had found its balm.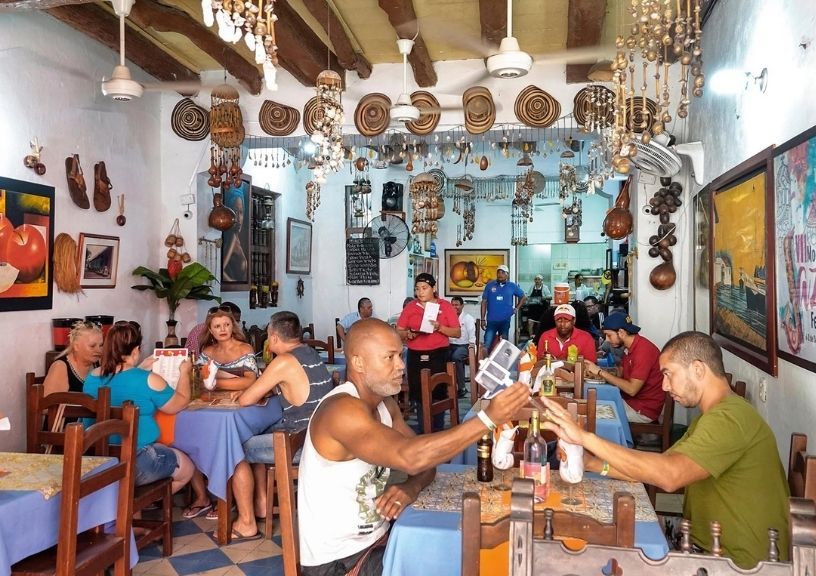 BARICHARA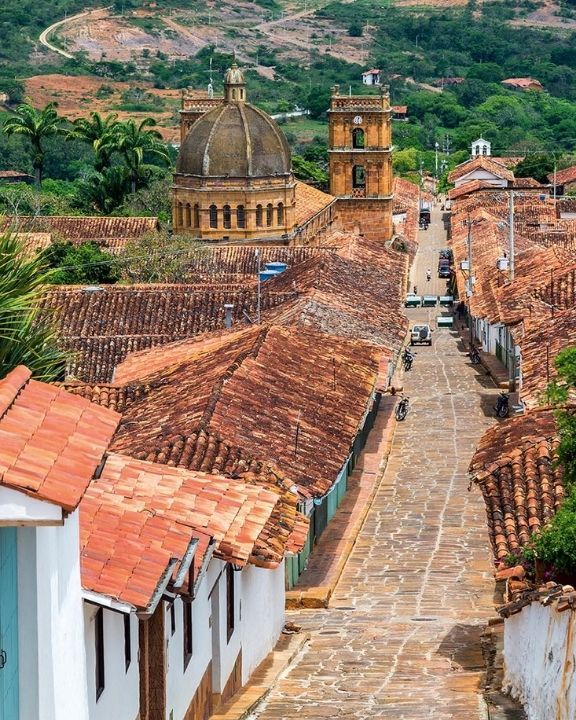 About two months into the programme, public school teachers went on strike in Bogotá, giving me an unexpected chance to further explore the charming country that had long suffered under the weight of its story. My most memorable adventures at 350 kilometres away from Bogotá. Barichara is a fairy tale sprung to life, with its cobblestoned streets and red-tiled roofs. Tourist attractions like Parque Para Las Artes, rich in water features and sculptures, and Catedral de la Inmaculada Concepción, built of sandstone in the 18th century, formed the most picture-perfect pages of my coming-of-age novella.
By the end of my six-month sojourn, I knew I would be telling and retelling tales of Colombia to anyone willing to keep an open mind. I went there with a broken heart but came back with one that was full of joy, learning, and adventure.
Getting There
United Airlines (united.com) flies from Delhi and Mumbai to Bogotá via Newark.
Stay
I chose to stay in backpacker hostels, but there are enough high-end accommodation options across the country.
Bogota: Grand Hyatt Bogotá offers views of the city accompanied by the mountains of the Andes. Doubles from INR 17,838
Medellín: Medellin Marriott Hotel is located in the heart of El Poblado and provides easy access to most notable locales. Doubles from INR 18,660
Santa Marta: Santa Marta Marriott Resort Playa Dormida offers a convenient location near hotspots like Playa Blanca, Lost City Trek, and Parque de los Novios. Doubles from INR 19,928
Cartagena: Built in an old convent, Sofitel Legend Santa Clara Cartagena offers the ideal combination of colonial architecture and French luxury. Doubles from INR 28,736
Barichara: Casa Barichara Boutique has six spacious rooms surrounded by lush gardens, a beautiful terrace, and a pool with a view of Cordillera de los Yariguíes. Doubles from INR 6,613
Related: 7 Amazing All-Inclusive Vacations In Hawaii For A Stress-Free Getaway