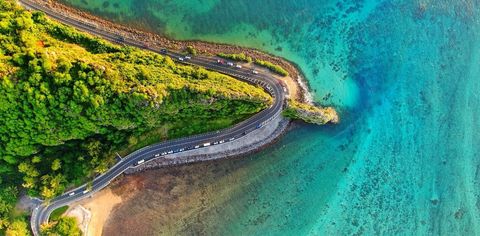 Mauritius has decided to extend its free COVID-19 vaccination programme to long-term visitors who are above 18 years of age. More details below. By Kumar Shree
Mauritius has been offering long-term visas for quite some time now. Adding another perk to this scheme, the country is now offering free COVID-19 vaccines to visitors who are coming in for a long stay. However, to avail a free vaccine, you need to be 18 years of age and above, hold a premium visa and meet a couple of other immigration requirements.
View this post on Instagram
According to other requirements, individuals who wish to get a free COVID-19 vaccine must furnish documents that show that they are earning their income from sources outside of Mauritius. Furthermore, travellers will need to have a valid health and travel insurance, and a negative COVID-19 PCR test result. They must also be willing to undergo a 14-day quarantine at an approved facility. If you meet all the requirements, Mauritius will provide you with an Oxford-AstraZeneca Covishield vaccine free of charge. P.S — the vaccine has been manufactured in India.
View this post on Instagram
Mauritius has been offering long-term visas to travellers, workers and retired folks for quite some time now. In fact, the Mauritius Premium Visa allows visitors to spend 12 months in the country and even renew the same after completion of the stipulated period. With all these lucrative initiatives in place, the island-nation is looking forward to luring more and more tourists to its pristine shores.
Related: UK Is Proposing A Standardised Vaccine Passport For Future Travels
Written By