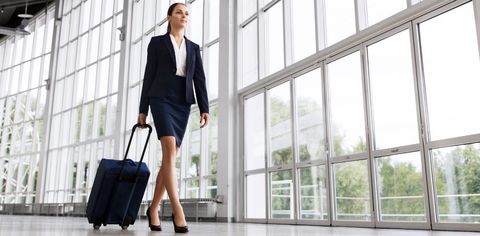 Like most things, corporate travel, too, is seeing a metamorphosis. But will it ever bounce back to its former glories? This report debunks the future of corporate travel for you. By Bayar Jain
Currently, the fate of travel is replete with questions and mysticism, with many experts dishing out predictions of their own. However, with increasing video conferencing and the surge of technology in our lives, the question of corporate travel looms overhead. This report by Sunny Sodhi, SVP & Sales Head, OYO – India & SA delves into this.
1. Gypsy Travel
View this post on Instagram
Remote working is the new buzzword, with travellers increasingly open to working from anywhere—provided a steady WiFi and webcam is easily available. Notably, Barbados was the first to introduce digital nomad visas by factoring in this rise, followed by Bermuda, Anguilla, Georgia, Dubai, and Estonia (Aruba and Croatia are expected to follow suit). Moreover, hotel chains have also started introducing—and some even shifting their entire business model—long-term stays.
2. Technology Will Surge
View this post on Instagram
In an attempt to boost consumer's confidence, touch-less technology has seen a rise, particularly in the travel and hospitality sector. For instance, Cathay Pacific offers contactless check-in, biometric gates for boarding, and modified meal services for minimal contact. On the other hand, United Airlines has reportedly introduced a touch-less experience at London's Heathrow Airport.
Tangentially, rapid COVID-19 testing is also seeing a rise. Terminal three at New Delhi's Indira Gandhi International Airport is just one of the many examples.
3. Travel Managers Turn CEO Advisors
View this post on Instagram
Considering employers wish to encourage employees to travel once again, travel managers could be elevated to trusted CEO advisors. These people could guide the CEO, and even provide insights to help chalk out a plan to encourage the workforce to take to the skies. "This is an opportunity for travel professionals to grow their influence within their organisation, as well as educate senior management on the strategies, policies and tools needed to thrive in a new normal," notes Sodhi.
4. Employee Experience Key
View this post on Instagram
Ordinarily, controlling costs is key while formulating business travel programmes. However, in the post-COVID-19 era, well-being and care will take centre-stage. In this light, corporates could relax company travel norms and policies; boost investment in technology required on-the-go, and enable the workforce to dynamically respond to erratic restrictions and regulations. This could be in the form of alerts issued during booking, traveller tracking tools, or even AI-powered virtual assistants.
5. Personalisation Will Thrive
Varying levels of comfort and safety will give rise to a personalised approach among travelling employees. Corporate travel is now expected to be replete with questions on the length of stay, the destination to be visited, and accommodations to be stayed at. Collaborating with trusted vendors will be seen as a reliable path to combat this hurdle and further boost employee confidence.
Sodhi adds, "To make an informed decision, industry players will need a painstakingly granular, data-backed, flexible perspective on how travel will return across key customers and use cases. To achieve that perspective, industry leaders must connect directly with their top customers' relevant decision-makers."
Related: Top Travel Trends Of 2021: Sustainable, Nature, Family Trips
Written By