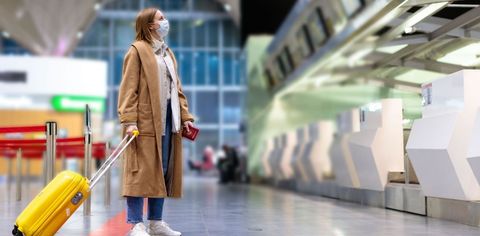 As European Union begins rolling out digital vaccine passports for travellers, Indians jabbed with Covishield face uncertainty because the brand finds itself missing from the 'approved' list of vaccines. By Presha Mahajan
View this post on Instagram
What comes as a distress to many Indians is an update from the European Medicines Agency (EMA) that states–Covishield, domestically produced by the Serum Institute of India (SII), will be excluded from the list of vaccines eligible for the 'Green Pass', and its recipients will not be able to avail the same. Although in an earlier announcement EU states were instructed to issue vaccine certificates regardless of the type of jab, the obligation is to be extended only to "vaccines that have received EU-wide marketing authorisation," Hindustan Times reports.
Notably, the European Union will be commencing their digital vaccine passport programme starting July 1. EU members have started issuing a Green Pass that will work as a proof of complete vaccination against COVID-19, a recent negative test, or natural immunity as a result of a previously recovered Coronavirus infection. This immunity passport will enable all European passport holders to commute and move around unrestricted for both, tourism and work.
Covishield, approved by the World Health Organization, is an AstraZeneca vaccine derived from the UK-produced Vaxzervia version. Since SII had not applied to the EMA, it has not been ratified for the European Market. According to The Hindu, EMA stated that vaccines were biological products and "even tiny differences in the manufacturing conditions can result in differences in the final product; and EU law, therefore, requires the manufacturing sites and production processes to be assessed and approved as part of the authorisation process." As of now, the four vaccines approved for use in the EU are Comirnaty (Pfizer/BioNTech), Moderna, Vaxzervria (AstraZeneca) and Janssen (Johnson & Johnson).
View this post on Instagram
However, EU states have been authorised to make individual decisions on whether or not to accept travellers who have been inoculated with vaccines that are excluded from EMA's list. Iceland is permitting unimpeded entry to those who have been jabbed by vaccines approved by WHO as well, which includes Covishield, CoronaVac and Sinopharm. France, on the other hand, has intimated that recipients of Indian and Russian vaccines will not be allowed easy entry.
Rest assured, this matter has been taken up by SII's CEO Adar Poonawalla, who tweeted, "I realise that a lot of Indians who have taken COVISHIELD are facing issues with travel to the EU. I assure everyone, I have taken this up at the highest levels and hope to resolve this matter soon, both with regulators and at a diplomatic level with countries."
Editor's Note: Keeping the current situation of the pandemic in mind, T+L India recommends every reader to stay safe, and take all government-regulated precautions in case travel at this time is absolutely necessary. Please follow our stories on COVID-19 for all the latest travel guidelines.
Related: Europe To Reopen Borders To Vaccinated Global Tourists
Written By