Looking for an office where the dress code is "swimsuit required"? Asia has some of the best beaches and islands in the world for digital nomads. WE ALL KNOW THAT working in an office is so 2019, but smart remote workers have been living the #workfrombeach dream for years. Armed only with a laptop, a passport and quite possibly a yoga mat, a lifestyle swapping the daily commute for blissed-out beaches has become the dictionary definition of a no-brainer.
Thanks to our idyllic islands, relatively cheap cost of living and incredible cultural diversity, Asia has some of the best beaches in the world for digital nomads. Here are six stylish spots where tannitiude is one of the KPIs—where you can linger longer with ocean views and toes in the sand, and pretend that you're actually, you know, working.
T+L Tip: Why pick one? Using our guide to the shifts of the seasons, you can easily make a yearlong circuit of it!
Bali's best neighborhood for digital nomads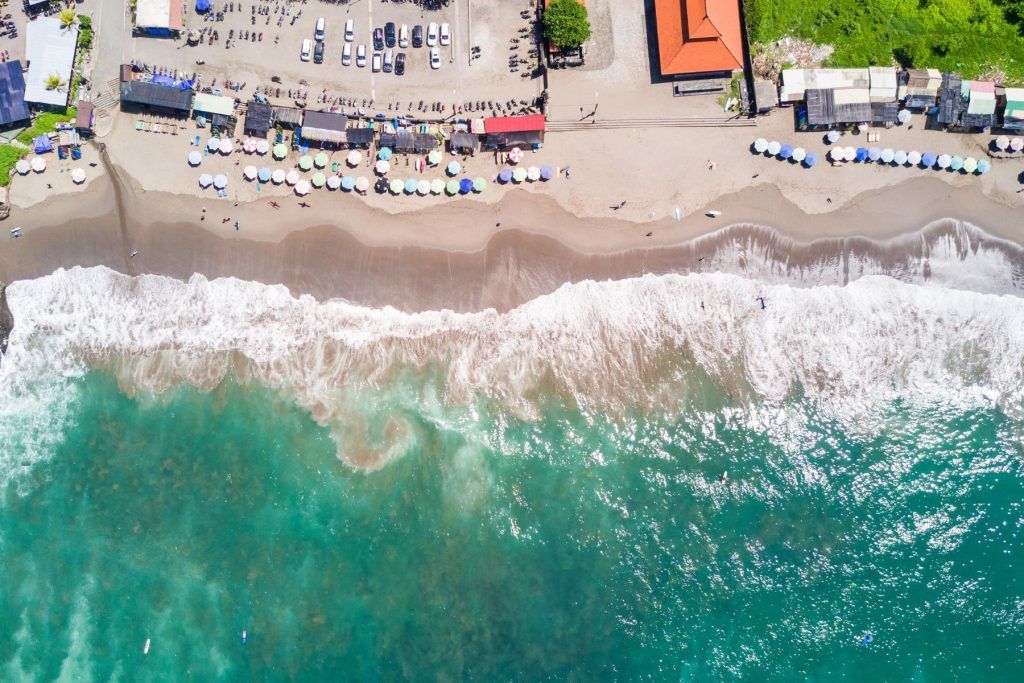 Where: Canggu. Disclaimer: You could choose pretty much anywhere on the Island of the Gods, but Canggu—yes, admittedly increasingly crowded Canggu—has pretty much everything you'll need.
Why It's Awesome: Sunsets, landscapes, culture, café culture, cuisine and surfing. And did we mention the sunsets? Blame Eat Pray Love, but Bali is one of the world's most iconic destinations for digital nomads.
Why It's Nomad-Friendly: There are cafés and co-working spaces at every turn, the waves beckon with world-class surfing, and loving yoga is a non-negotiable. Try the bright and roomy Zin Café, which serves seriously good coffee on their rooftop terrace.
Where to Stay: One-bedroom villas run from around US$750 per month, while small guesthouses like D'Anyar Stay and Surf offer warm and friendly hospitality from US$35 per night.
Best Season to Go: May to October. But no need to limit your Bali time—who doesn't like a bit of romantic tropical rain?
Japan's best beach destination for digital nomads Where: Okinawa. There are magnificent beaches on outlying islands, but the capital of Okinawa is where you want to be based and its Naminoue Beach is a beauty, sheltered by cliffs, yet still somehow in the heart of downtown.
Why It's Awesome: Duh, it's Japan. Just with added azure tropical waters and perfect white sand beaches. Oh, and some of the best pizza you'll ever eat.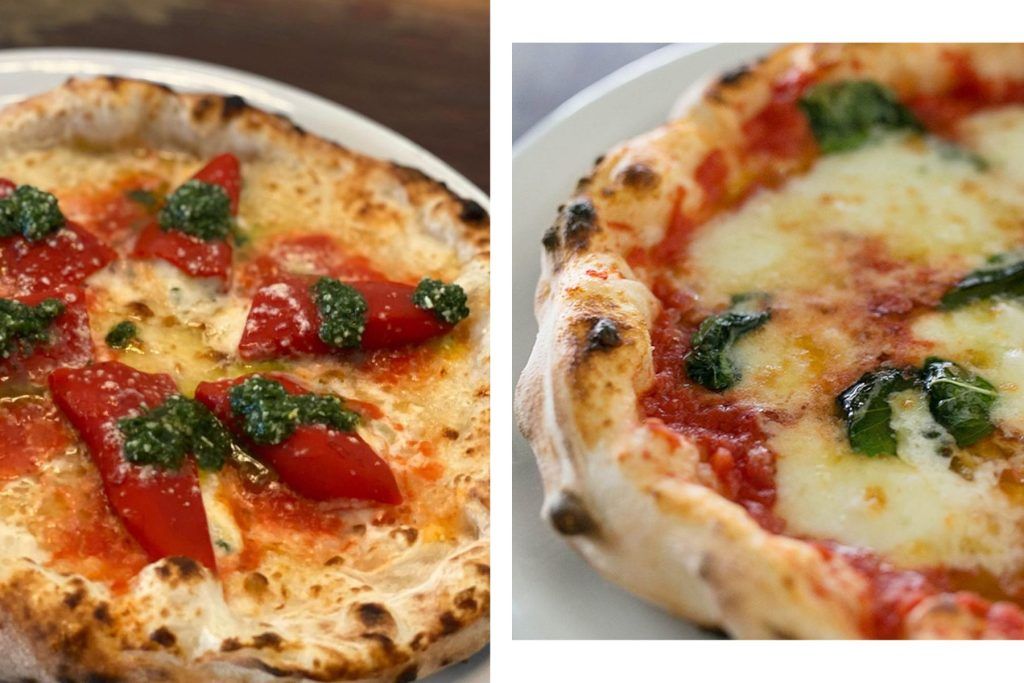 Why It's Nomad-Friendly: Laidback feels with Japanese efficiency, super safe, great Wi-Fi speeds and kick-ass steaming bowls of ramen whenever you want them. T&M Coffee is definitely compact, but they serve the best coffee on the island with a super friendly vibe.
Where to Stay: It's admittedly a slightly pricier cost of living than other destinations, but you can still get a decent one-bed, one-bath condo for under US$45 per night on Airbnb.
Best Season to Go: February through May, before the heat and typhoons of the summer.
The Philippines' best island for digital nomads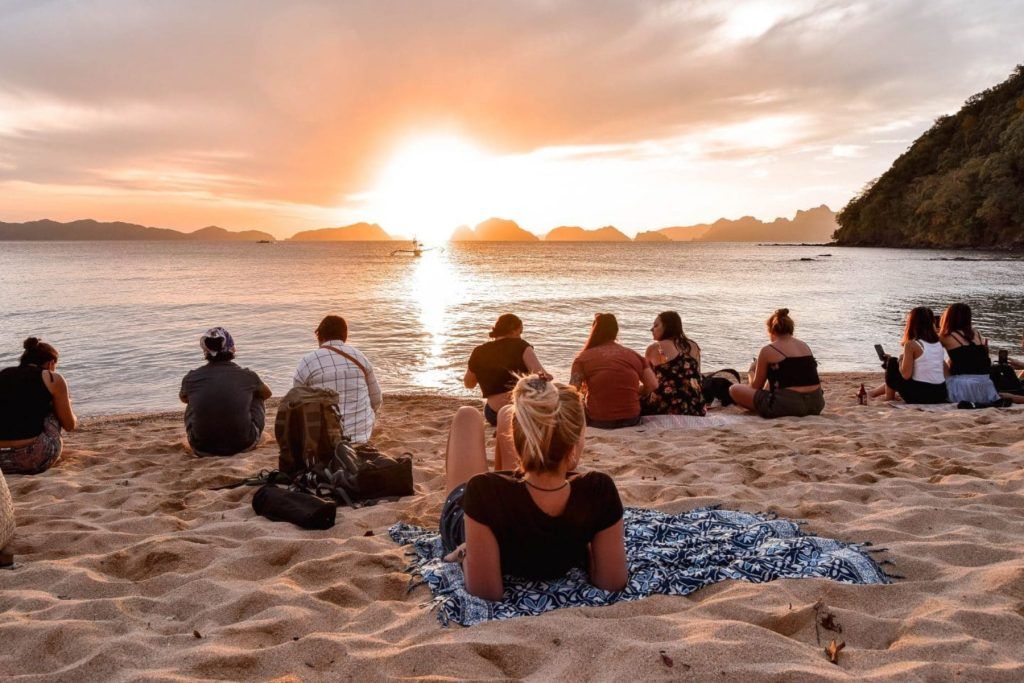 Where: Siargao. With more than 7,000 islands, the Philippines has countless beautiful beaches, but we're massive fans of Siargao.
Why It's Awesome: It's known as the country's surfing capital, but there are also incredible waterfalls and lagoons for those not keen on big waves. Add in the incredibly easy-going island lifestyle to make for a very special tropical cocktail.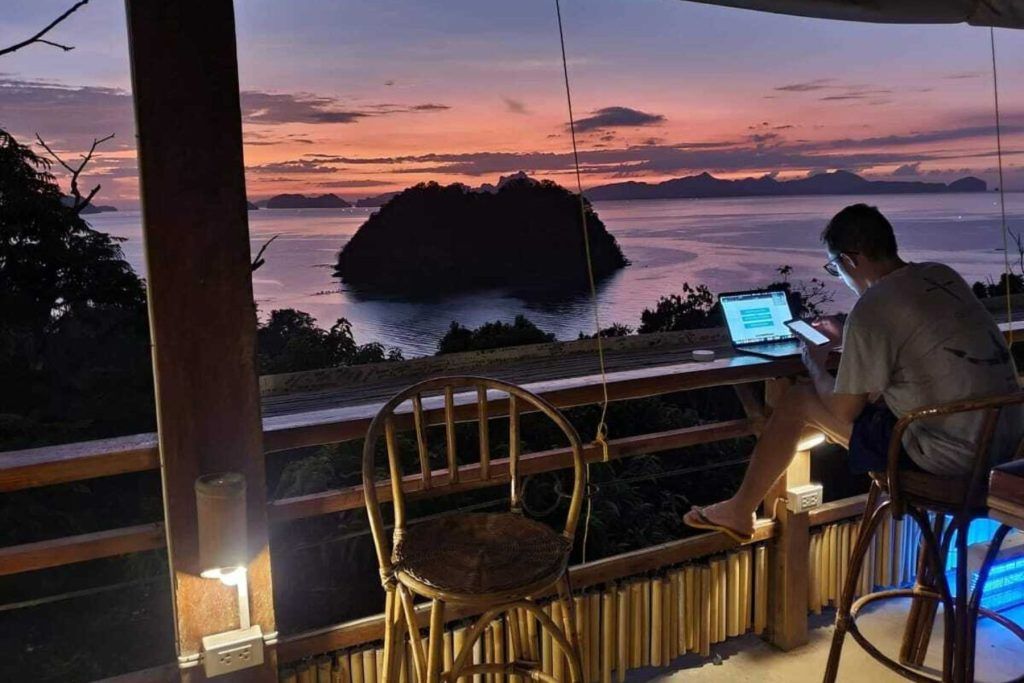 Why It's Nomad-Friendly: Brilliant value, picture-perfect beaches with swaying palms and some of the friendliest people on the planet. CoWorkSurf by Lexia Hostel is a co-working space offering both dorm and private rooms, from US$12 and US$60 per night respectively.
Where to Stay: Other options include Mango Tango Villas in a quiet area of General Luna, Siargao's capital. Villas from US$75 per night.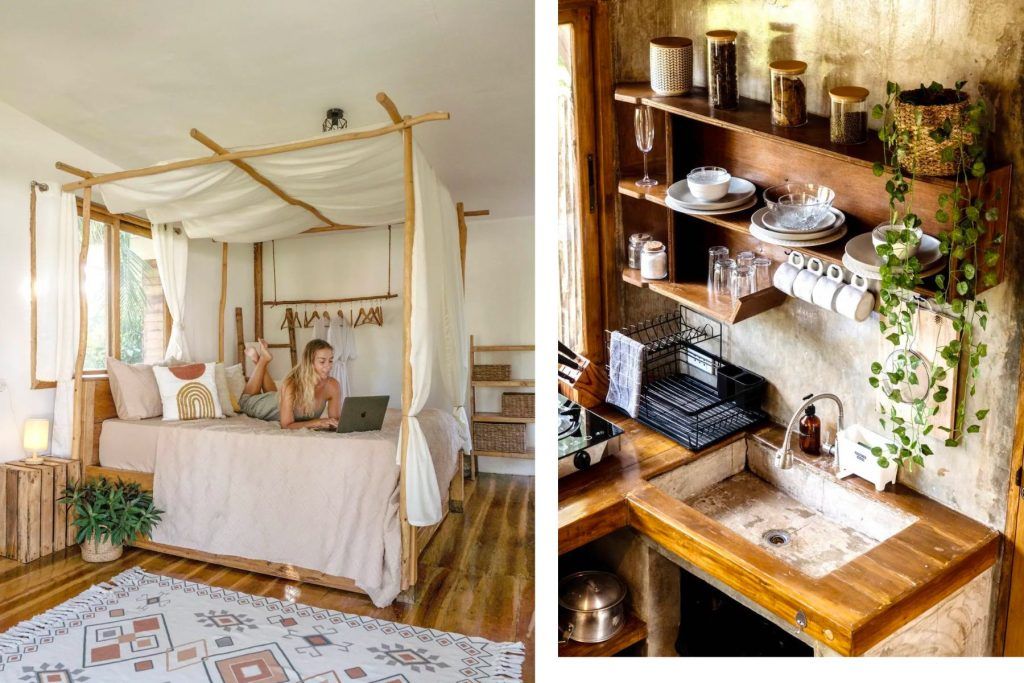 Best Season to Go: Surfers should hit the waves between July and November, while summer is from March to May.
Vietnam's best small town for digital nomads, just a short cycle to the sea Where: Hoi An. A short hop from the airport and big city of Da Nang.
Why It's Awesome: This charming ancient merchant town set around canals is a big tourist draw, but remains a brilliant place to be based—especially if you're a foodie. Beautiful An Bang beach is just a short scooter ride away to escape the crowds.
Why It's Nomad-Friendly: With cafés at every turn, you're never far from great coffee and WiFi, while places like Hub Hoi An have sprung up to cater for the thriving community of remote freelancers, entrepreneurs, and innovative creatives. Anthony Bourdain's photo in multiple eateries underlines the incredible—and incredible value—eating on offer.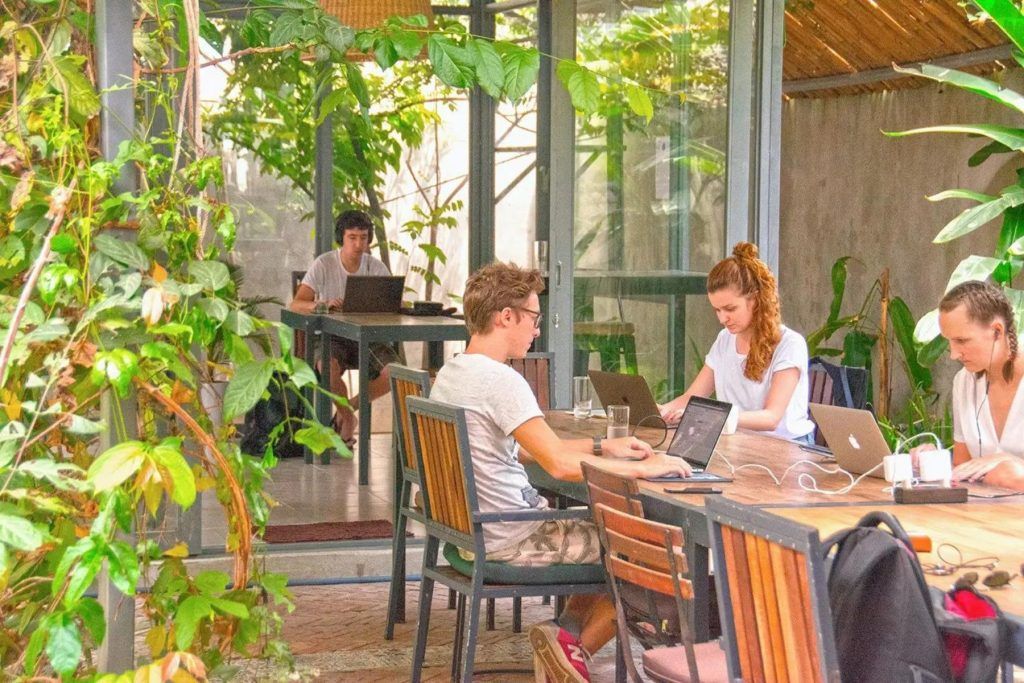 Where to Stay: The cost of living can be very reasonable and neighbourhoods like Cam Pho, a short walk from the center, are popular. Cheaper hotel rooms start from US$20 per night, but many nomads enjoy homestays living with local families from around US$10.
Best Season to Go: February through May is cooler and drier than the rest of the year.
Malaysia's top beach destination for digital nomads (comes with a city, too!)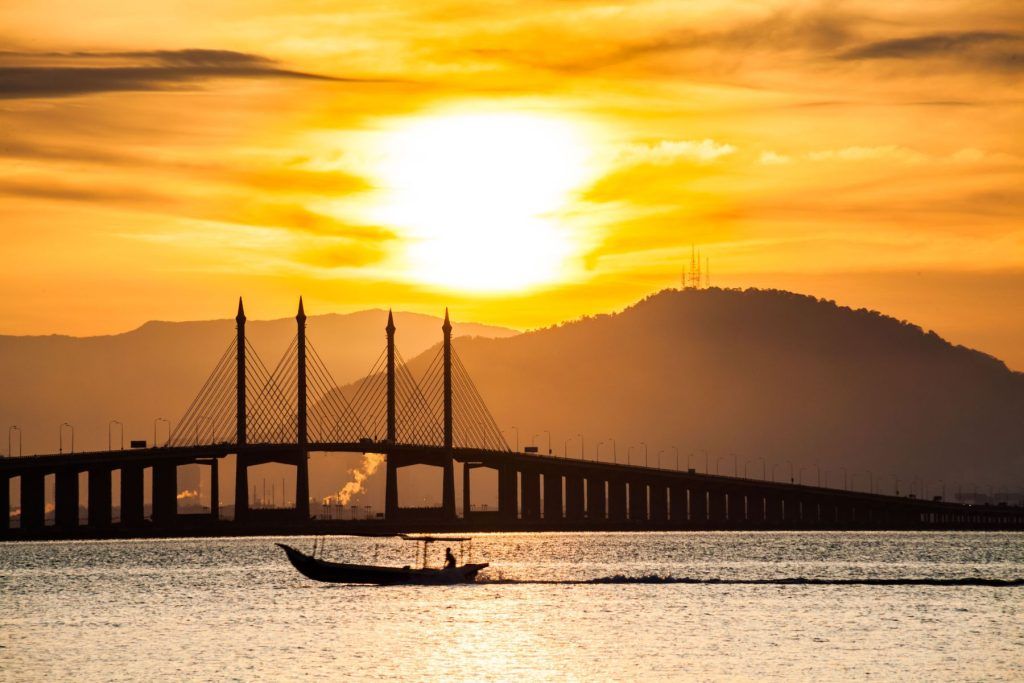 Where: Penang. An island off mainland Malaysia's northwestern coast in the Straits of Malacca.
Why It's Awesome: Consistently rated in the world's top 10 destinations for digital nomads, Penang offers a fascinating multicultural mix of cultures, jaw-dropping food scene, island lifestyle and UNESCO World Heritage sites aplenty. It's got an adorable old city to sate your urban fix, and lengthy coastline for when you need the sea air. Go hungry.
Why It's Nomad-Friendly: The country of Malaysia has a super use-friendly digital nomad visa, wiping away those pesky immigration concerns. On Penang, there are dozens of options for remote working, from friendly cafés like vegan-friendly Black Kettle to larger spaces like Settlements or The Venture, which includes a 'business lab' and event spaces.
Where to Stay: Batu Ferringhi is near the sea but more expensive than George Town where monthly apartments start from around US$300 per month. Best Season to Go: November to February, although costs can rise due to Christmas and Chinese New Year.
Thailand's best archipelago for digital nomads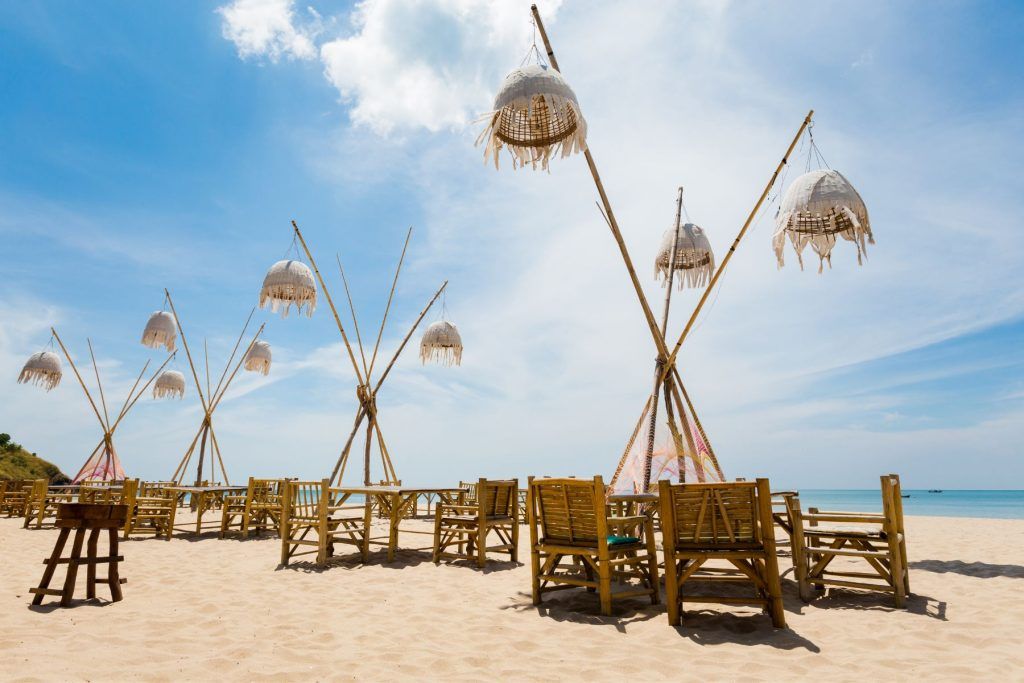 Where: Koh Lanta. One of Thailand's most beautiful archipelagos, Koh Lanta sits just off the coast of Krabi.
Why It's Awesome: More than a dozen beaches mean you can always find a spot to put your toes in the sand, while world-class diving and snorkeling will ensure you never meet those deadlines you've set.
Why It's Nomad-Friendly: With an idyllic location, friendly feel and great value lifestyle, few spots can match it. Just don't expect blazing-fast WiFi (as a workaround, get a local sim with unlimited data and hotspot yourself). In the village of Saladan, Ko Hub has become the go-to 'tropical co-working' space and even guarantee connectivity during power cuts.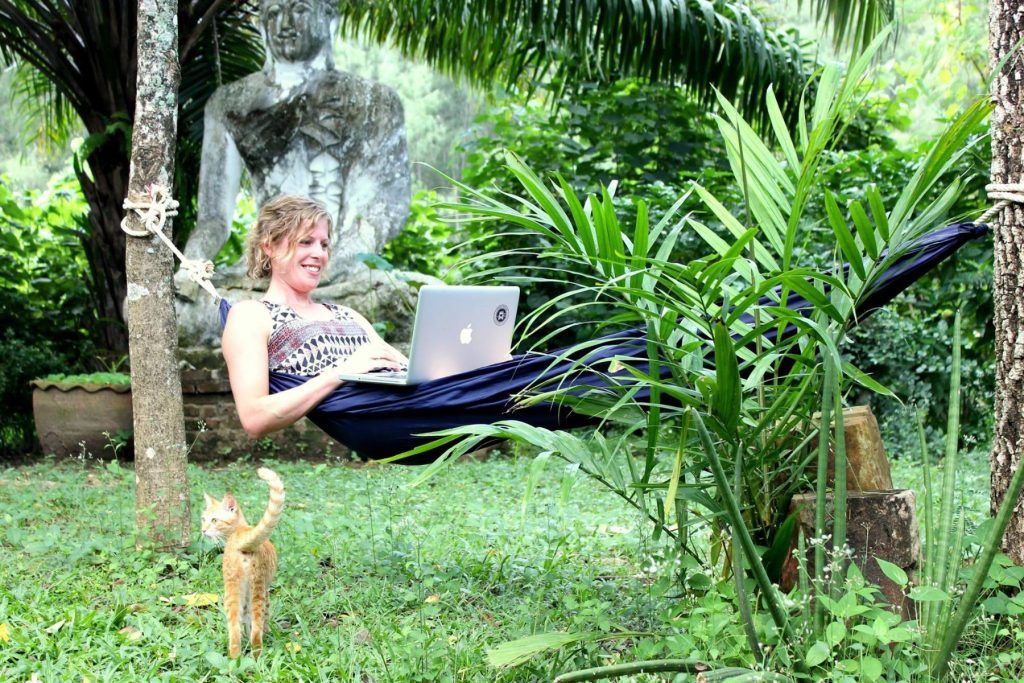 Where to Stay: One-bedroom apartments are available from around US$300 per month.
Best Season to Go: December through March.