Get on the ultimate high and fly in style in EVA Air's beefed-up business class, with its Boeing 787 Royal Laurel Class now being offered on a series of routes from Bangkok.
---
Welcome 2023 – a year that we anticipate will be jam-packed full of travel as the world resumes to a sense of normality. Now we can travel in true style, thanks to EVA Air, which is taking the business class experience to a whole new high.
EVA is introducing the ultimate in luxurious flying on board its Boeing 787 Dreamliner with its Royal Laurel Class. Comfy flying is guaranteed, with redesigned seating that takes in adjustable privacy panels and generous built-in storage cabinets.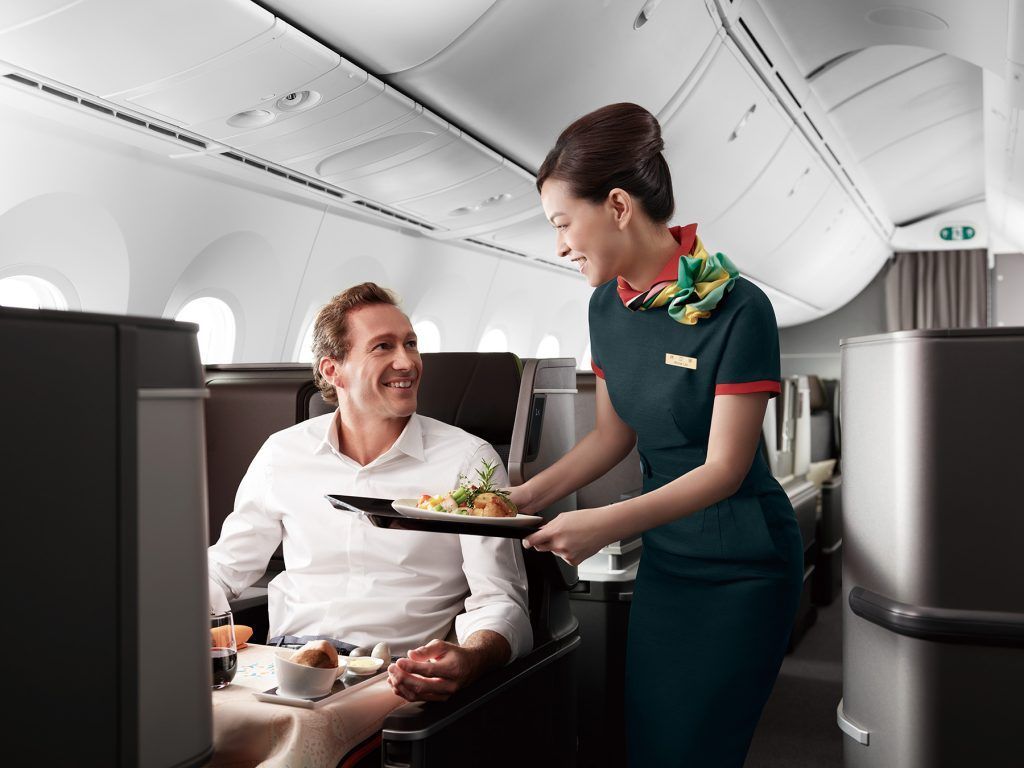 The airline has also upgraded its in-flight entertainment systems with 18-inch HD touchscreen monitors and the latest noise-canceling headphones, so you can kick-back, relax and watch the latest movies in peace. If you need to catch up on work, then there's an extra-large single leaf tables that also doubles up as a table for dining. And there's plenty of auxiliary outlets and USB ports to recharge devices.
Privacy is key, and the seats are configured in a reverse herringbone layout to maximize space and provide the ultimate in comfort. A fixed panel also helps create your own personal area, meaning it's easy to forget you have neighbors. When you feel tired, a bed is just the push of a button away and the seat magically transforms into an approximately two-meter-long, lie-flat bed. There's also space to hang your jacket while you soar through the sky.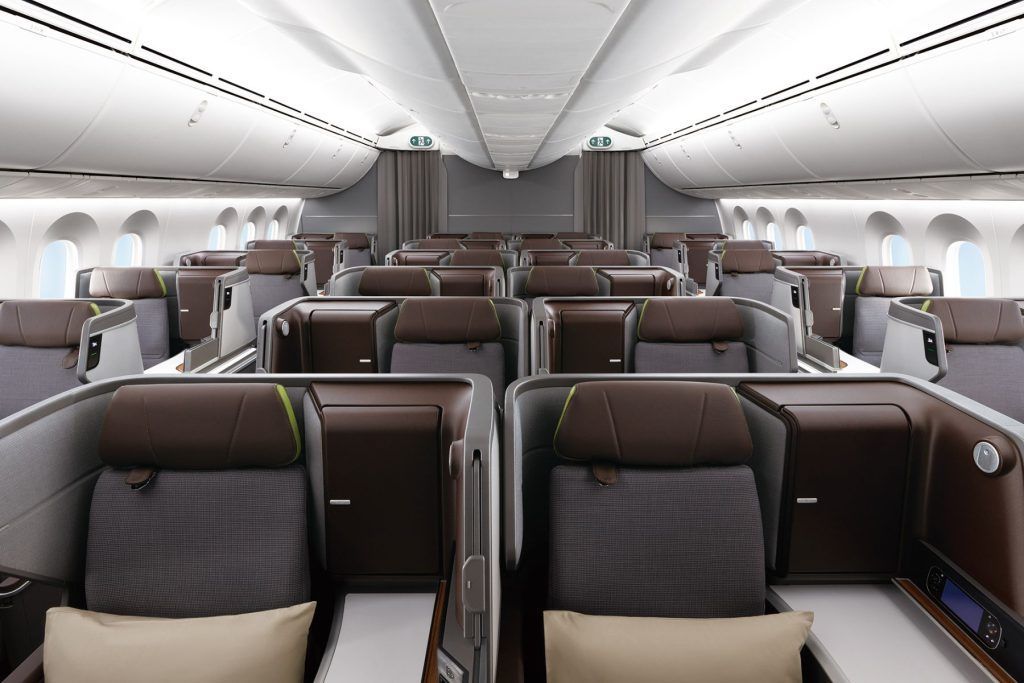 Travelers can also tuck into top-notch dining, with the people at clever EVA taking into consideration the body clock and flight hours to design a healthy and diversified menu. Expect to see classic cuisines from all corners of the globe. The options will have you drooling. Think beef steak, lobster, hors d'oeuvre, and Haagen-Dazs ice cream.
Of course, all this is served with the option of wine – and it's hard to refuse when EVA's inflight wine selection scooped the Gold Medal for Best Business Class Cellar at Business Traveller magazine's Cellars in the Sky Awards. Since 2019, its champagne has also received awards for Best Business Class Sparkling for seven consecutive years. It would be rude to turn down bubbles in the sky!
EVA has also pulled out all the stops to ensure business class passengers can enjoy a good – and stylish – snooze. It has teamed up with esteemed Taiwan-based fashion designer Jason Wu to design a pretty cool set of pajamas that guarantee a cosy sleep. An exclusive Salvatore Ferragamo amenity kit containing goodies from some of the world's best brands, such as skincare products, an eye mask and earplugs, is also provided.
The exclusive experience also begins before passengers step foot on the plane, with access to an exclusive check-in counter, so you can skip the queues, as well as the VIP lounge while you wait to board. And, once off the plane, the priority treatment continues with all business passengers' baggage being among the first to be unloaded.
To receive even more delights to make your flight comfy, sign up to EVA Air's corporate program and start earning points each time you fly. These can be redeemed for tickets, seat upgrades, on board services and much more.
What more reasons do you need to book your next trip and travel in style on board the Boeing 787? From Bangkok, it currently flies to Taipei, Vienna, and Amsterdam.
For more information, please visit: www.evaair.com
---
---
---
Article sponsored by EVA.
All Image Credit: Courtesy of EVA.
---